I'm basically every Jewish mother's worst nightmare. I love to travel to the farthest corners of the earth, do things like bungee off an African bridge or skydive after a night out in Vegas, continue to move as far away from home as physically possible, and, as icing on the cake, married a guy who's first name starts with "Christ".
While others watch my adventures with wonder and awe, my father is still suspicious that I've either committed a crime and am a full time fugitive or have been enlisted in the Witness Protection Program, but just never got my Facebook access taken away.
I grew up in the Washington, D.C. area surrounded by a very large and loud family (picture My Big Fat Greek Wedding and you'll be getting close to the right image… "You don't eat no meat?! Ok, I make you LAMB"). After high school I took a leap of faith and backpacked, rock climbed, kayaked, and horse packed for 3 straight months on a NOLS Semester in the Rockies, having never camped a day in my life prior. This is when I realized that living outside my comfort zone was way more fun, but that I also required manicure/pedicures in any zone I would choose moving forward.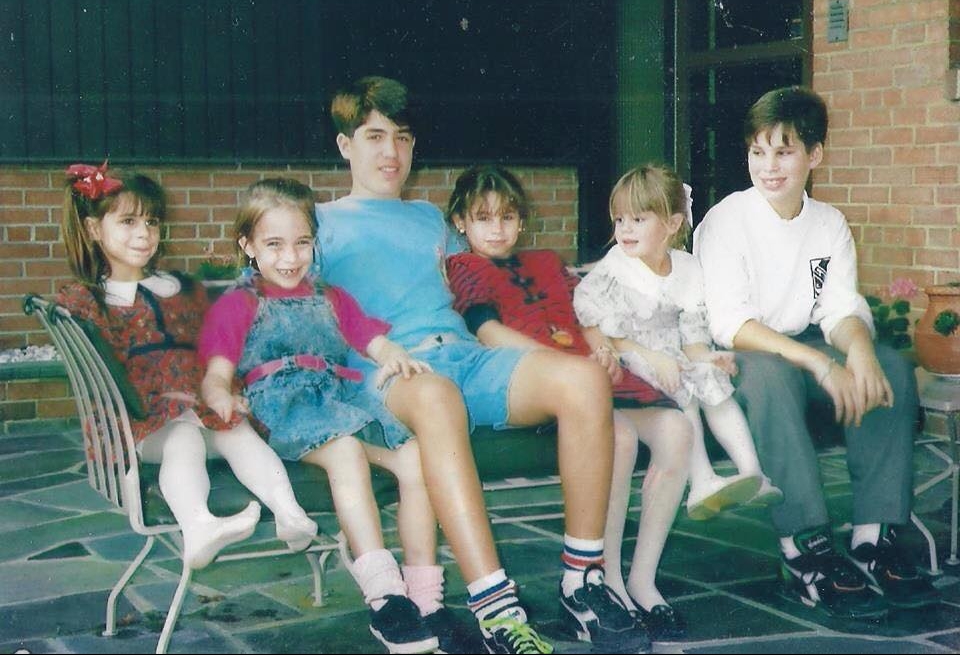 Fast forward a few years at Syracuse University where I shed my hippie vibe for one of a Euro traveler/city chick studying abroad in Madrid, Spain. On a positive note, Madrid's intoxicating energy made me certain for my need to live in NYC. On a negative note, while I believed I was fluent in Spanish after just 1 cerveza, my Spanish teacher disagreed, and I had to explain to my father how I managed to fail a Pass/Fail Spanish 101 course LIVING IN SPAIN.
After graduation I found a job as a Project Coordinator at an energetic and young global translations company in New York City and started to work hard/play hard making a name for myself professionally and living it up in NYC. Given my history of language inability, the choice of industry was entertaining to say the least.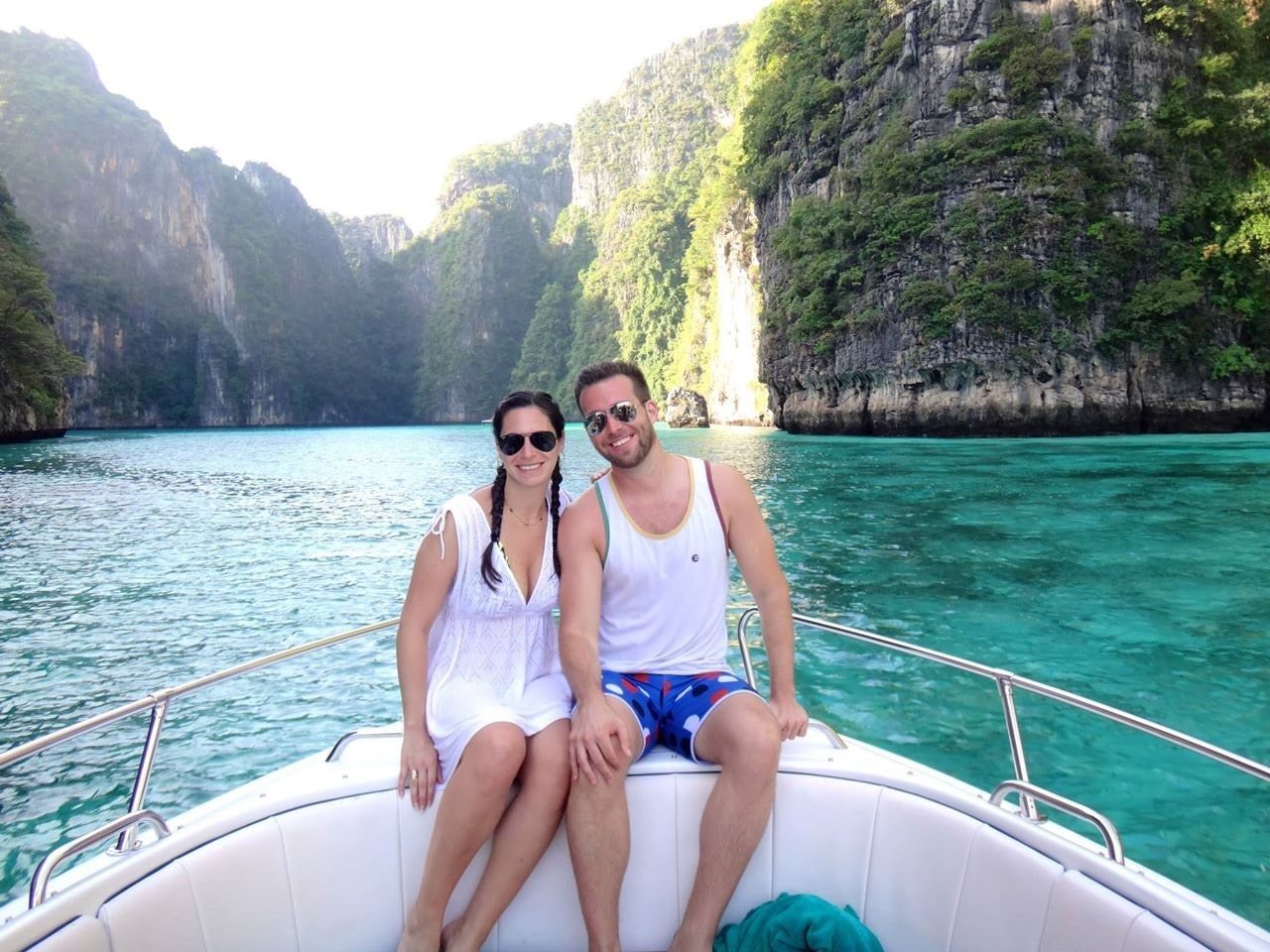 Just a couple of years later, what started as a normal football Sunday turned into the infamous Sunday Funday where I met my now husband, who I still refer to as "Sunday Funday". A mere four months after meeting, my company offered me the opportunity to manage a team in London for a year, which I jumped at, and Sunday and I welcomed a new member to the relationship…travel.
Enter the 7 year itch, the feeling that many New Yorkers will understand, the moment you realize you're ready to leave your NYC phase behind for greener pastures (literally). Sunday and I both working for global industries made this itch scratchable, and within a few months we had both gotten opportunities to live and work in Singapore. So, we packed up our pup Bama and headed for Asia.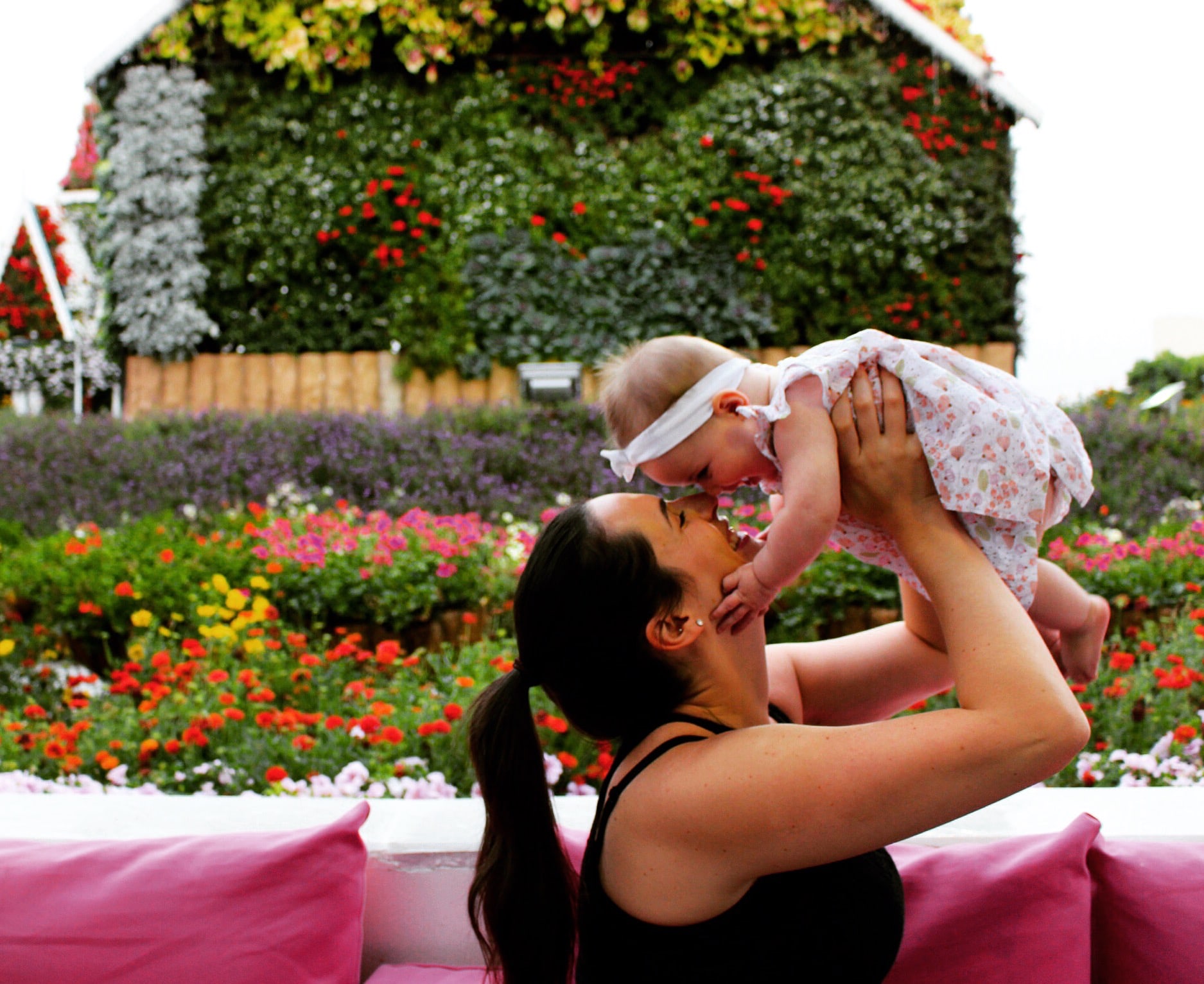 We spent nearly every weekend traveling to a new place in Southeast Asia, seeing as much as we could between Friday and Sunday night. Thank goodness we had such an extreme pace, because in less than a year we were on the move again due to work opportunities, but this time to Johannesburg, South Africa.
I'll never forget telling my parents about this move. Sunday opened up with "We're moving to AFRICA!" to which my mom replied, "Like SOUTH SUDAN?!" and then immediately burst into tears before we could blurt out "SOUTH AFRICA" in an attempt to remedy the news. This also marked the last time Sunday was ever allowed to give news to my parents.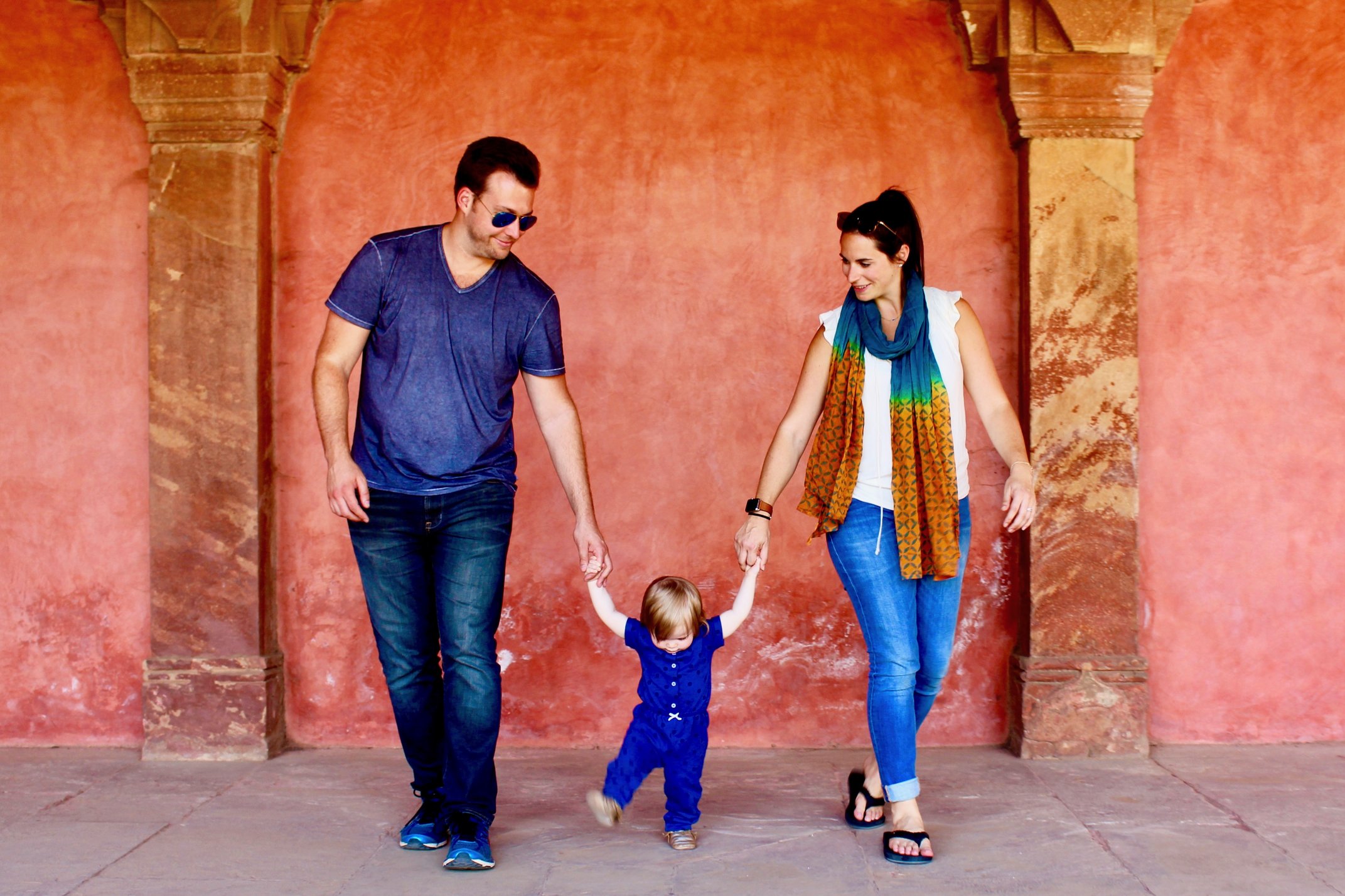 Now married and with an additional pup named Scooter, we lived and worked in Johannesburg for a couple of years and safaried our little assess off. After frolicking in enough malaria zones, we embarked on a completely new adventure with the welcoming of our baby girl, Nala Rae. I thought my travel and jet lag know how would have prepared me for handling a child…NOPE…jet lag is like kitten kisses in comparison to the sleep deprivation of newborns!
Realizing Nala wasn't exactly safari ready (but wouldn't her gear look adorable if she was?!), we decided to pack up the pups and the babe and head for a more baby travel friendly continent, landing us in Geneva, Switzerland. We then spent nearly every weekend traveling and challenging ourselves to show Nala the world before she could even control her bowels.
As if moving 4 continents in 4 years and traveling to 38 countries before our baby could even walk wasn't enough, we decided we had another move and another baby in us! Upon moving to London, UK we traded Ricola for Wellies and a zone defense to a man on man. We welcomed our son Metta to the fun in August 2017 and continue to travel the world with our now very opinionated toddler in tow.
You thought the story was over? WRONG. After a lot of tea, and a few bathrooms runs, we decided the chocolate and cheese life suited our love handles a bit better, so we hopped on the Switzerland merry-go-round one more time and moved back to Geneva in 2018. Which is where we currently reside…for now.
So, that, in a nutshell, is how we became The Worldwide Webers. Looking back it sounds so planned out and logical, whereas the reality is more along the lines of a traveling circus :).
Why not?!