"What do you miss most when you travel?" and "Are you a wanted criminal?" are the two most common questions people ask us when they see our nomadic lifestyle. To answer simply, we miss our beds the most, and we don't think there's a warrant out for our arrest in any countries, but it's totally possible.
A few months ago I was experiencing a lot of back pain. Upon further inspection, the two culprits were my bowling ball child who continues to demand a koala-like position on me at all times, along with our tried and true mattress we had been sleeping on for years. So I started to look into the options in the market and very quickly realized that much of the mattress industry was pulling the literal wool over their customers' eyes with the ingredients in their products. Glues, questionable chemicals, flame-retardants and filling that the National Association of State Fire Marshals refers to as "solid gasoline." Like the moment you realized Sunny D wasn't orange juice, and that white stuff on Lucky Charms weren't vitamins, my world was quickly rocked. So I delved into some aggressive research into exactly what that pea was made of that the princess was sleeping on.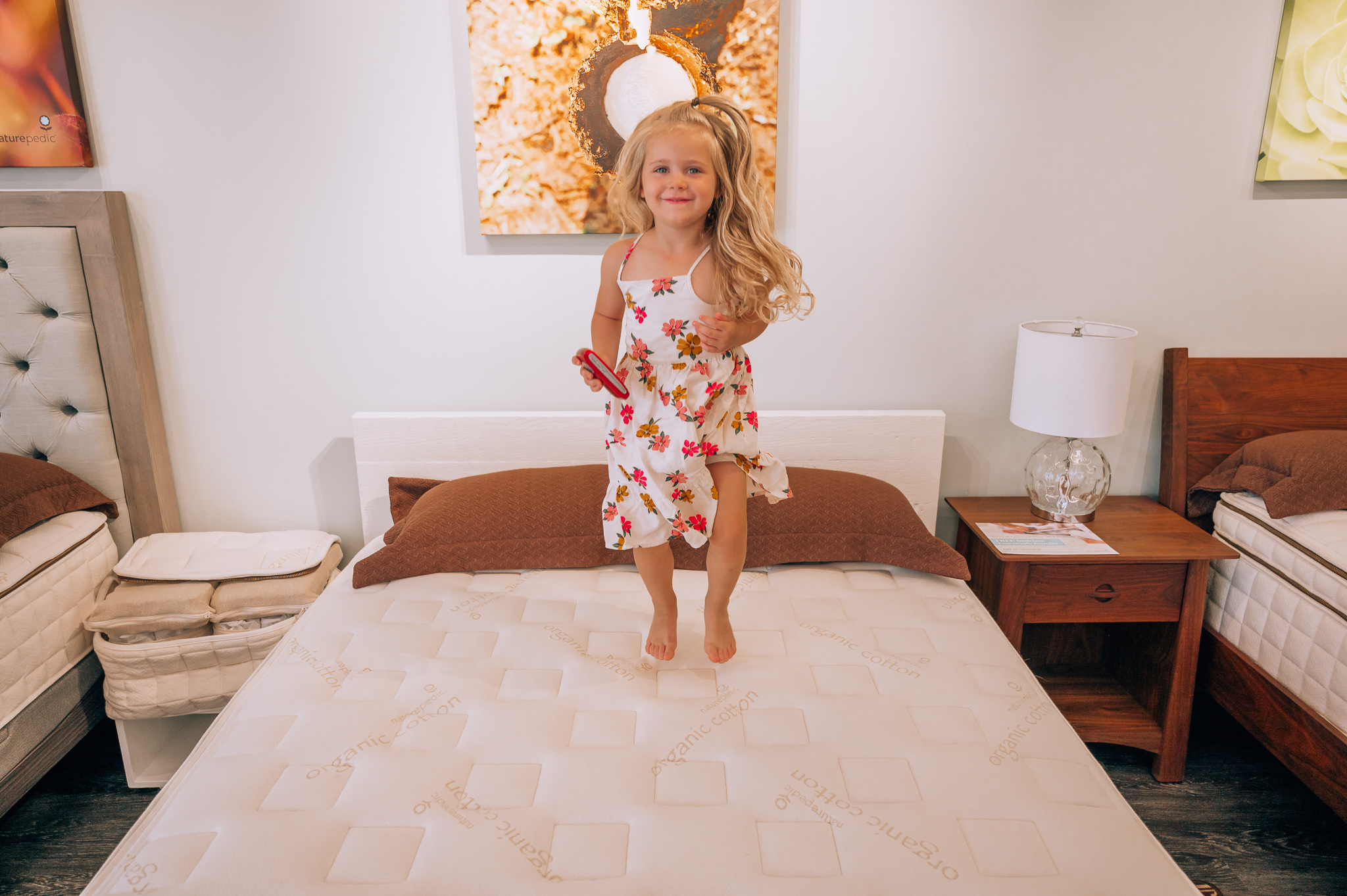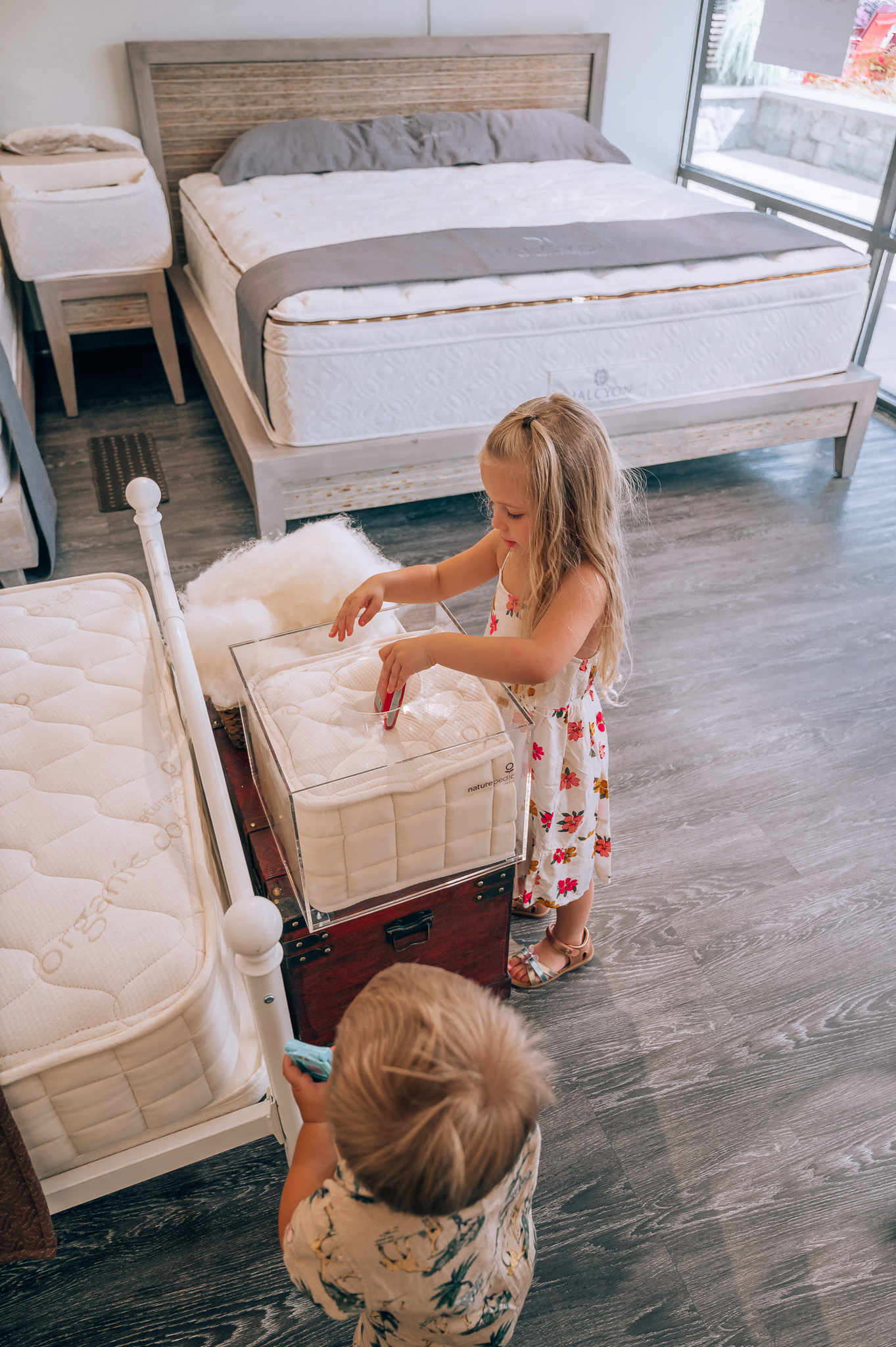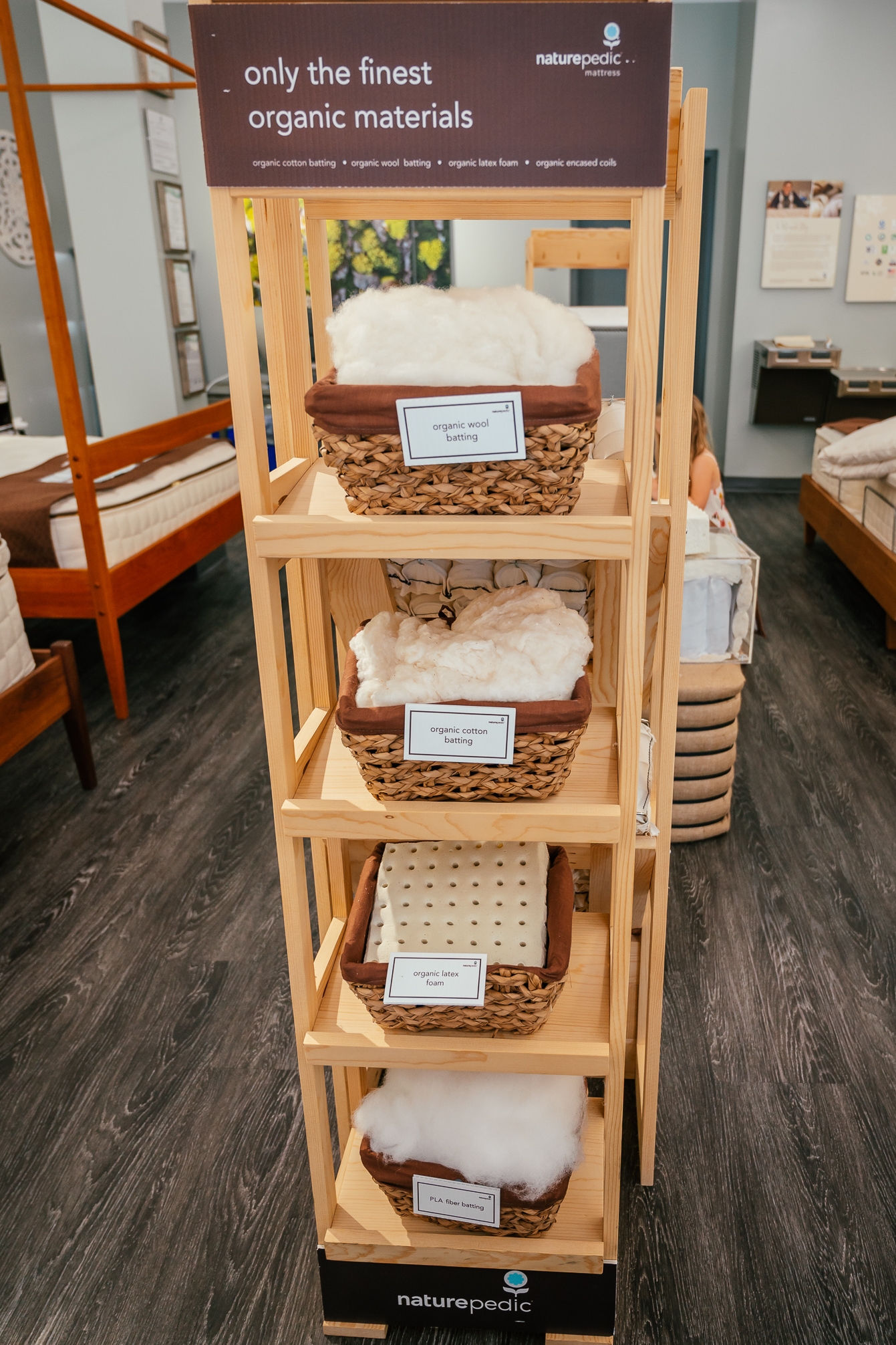 Here's the deal. An average mattress is basically a mixed bag of materials, adhesives and insulators. In fact, for almost 50 years, most mattresses have been made from polyurethane foam, which is made from petroleum. The good news is it's cheap and easy to produce. The bad news is it's as flammable as my preschoolers' personality. To keep people from going up in flames on a daily basis, these mattresses are heavily coated with flame retardant chemicals and sealed together with anywhere from 5-10lbs of industrial adhesives. And how about the insulation portion? Well, polyurethane foam is also used as wall insulation because it's great at keeping heat in, similar to the way my son's steaming diaper does. And to help with this high-level heat index, most mattresses get coated yet again with more chemicals to make it feel cooler. So if you're like me and are a hot sleeper to begin with, that traditional mattress is going to just make you hotter, and not hotter in a beach body kind of way. To make this all worse, lots of companies are slapping "green", "natural" or "eco-friendly" on their products, which are only further confusing us consumers from realizing the important label is actually "GOTS" (Global Organic Textile Standard).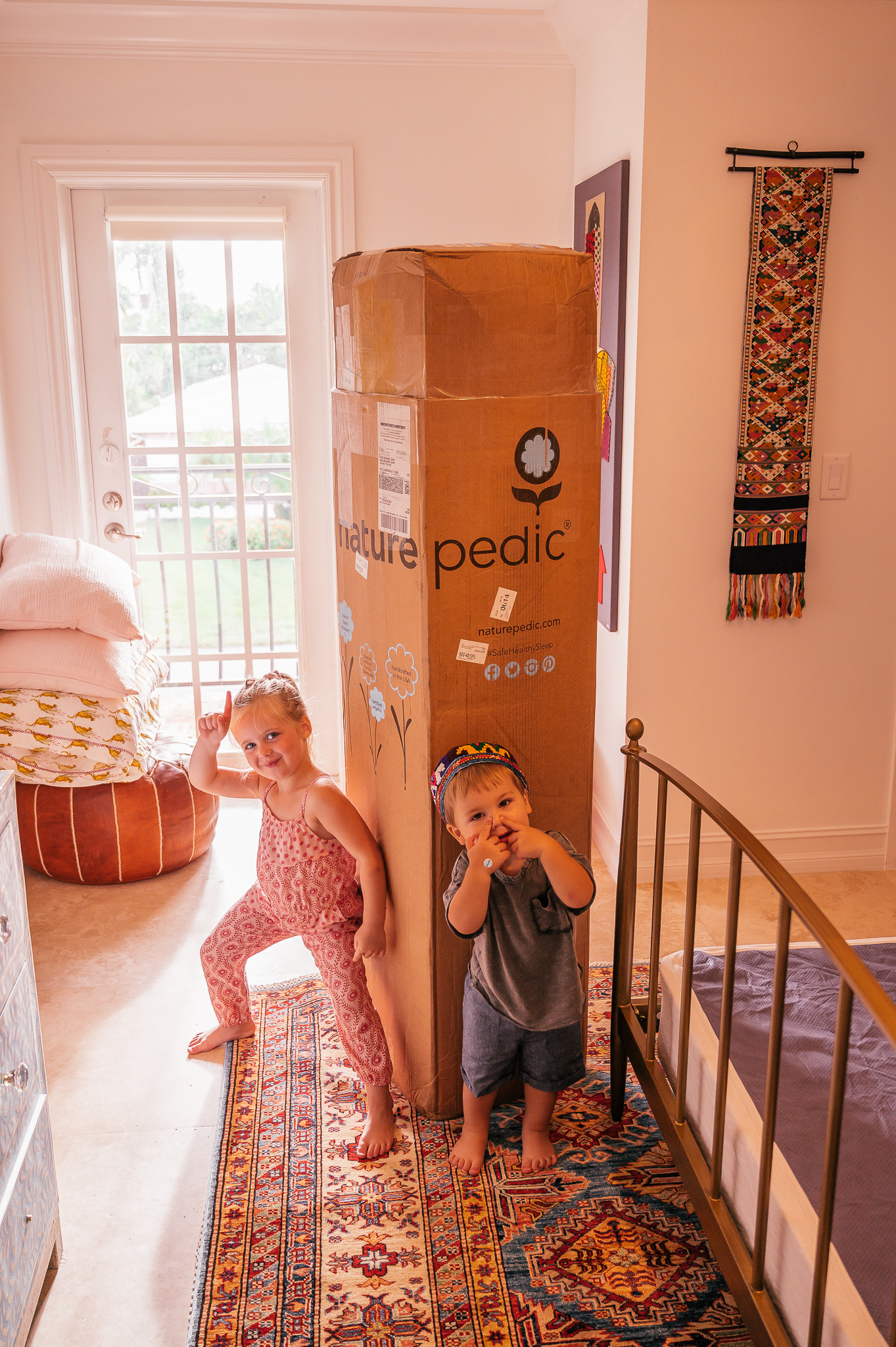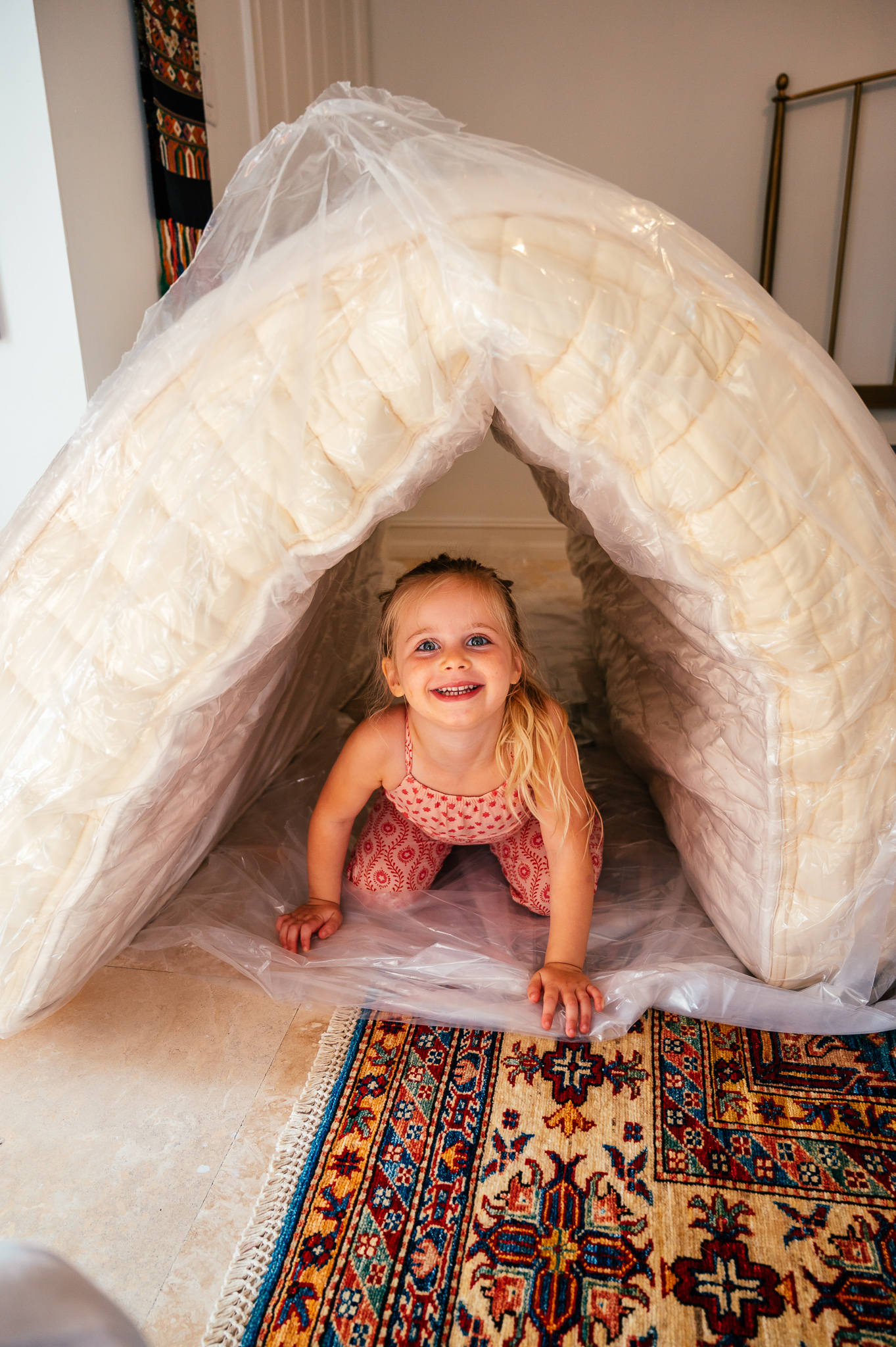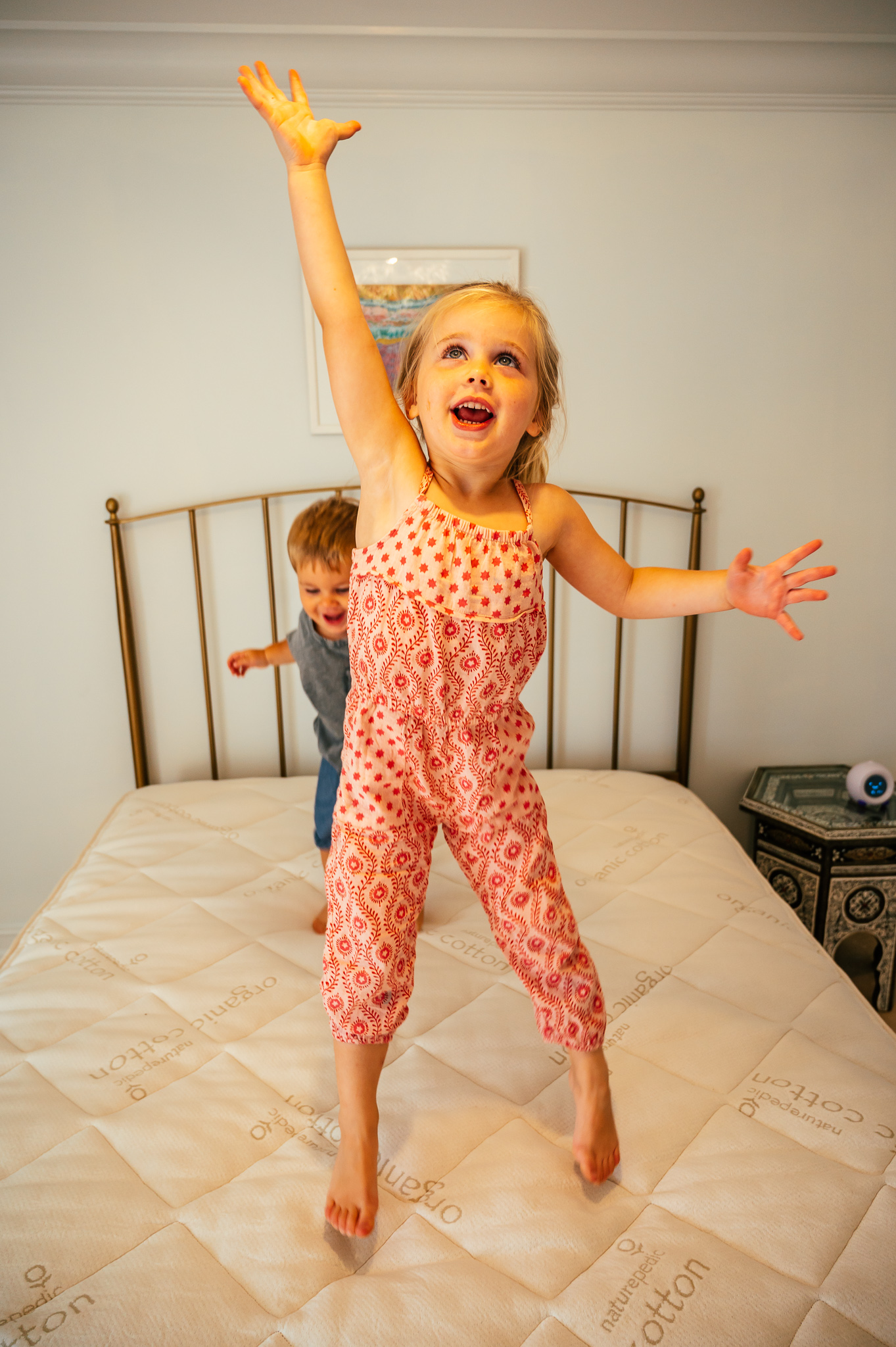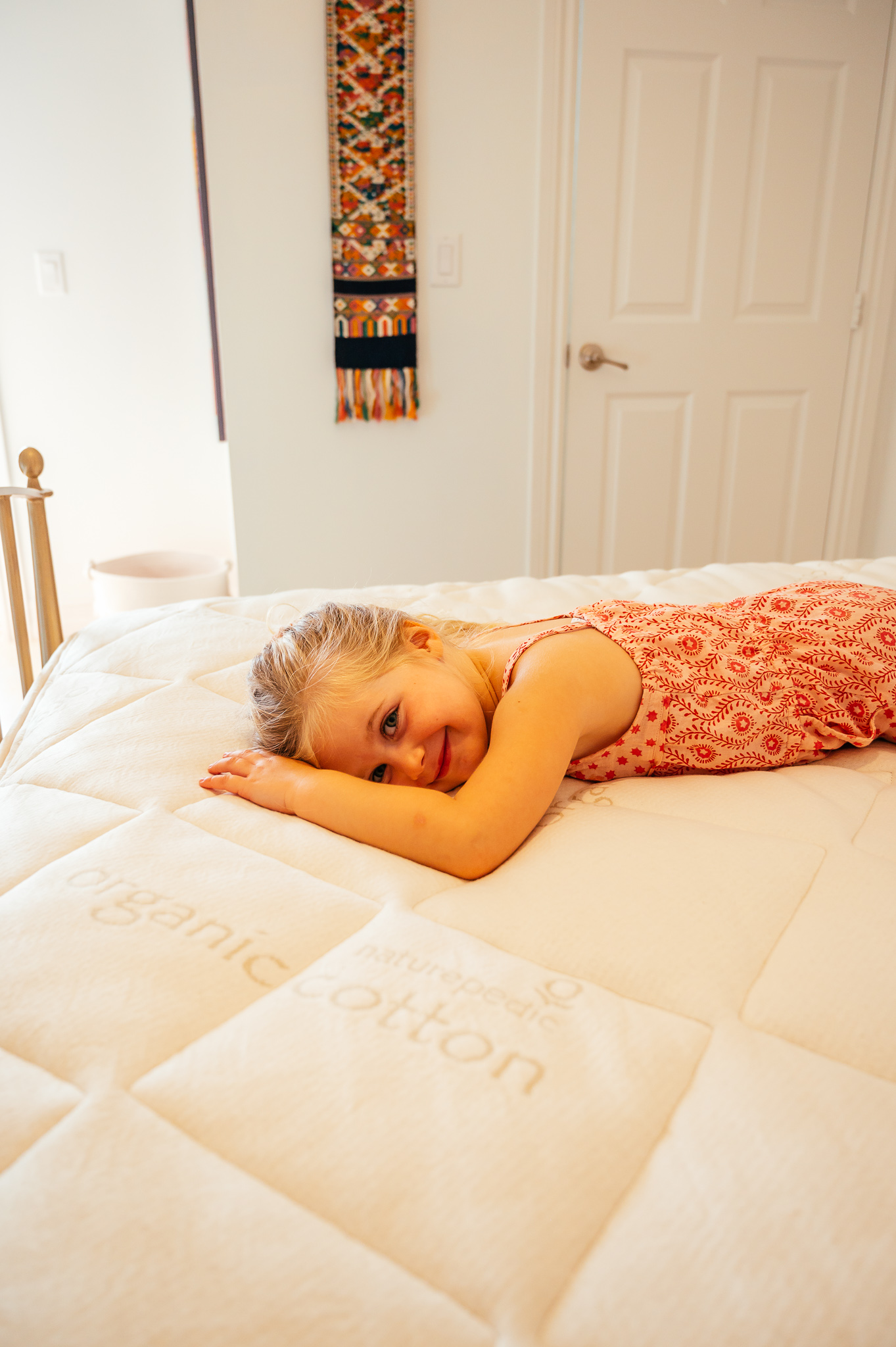 I don't think your name has to be Saffron or your diet to be vegan to care about the products you surround your family with. Sure, I did a home water birth that forever gives me free admission to any local commune we may want to live in, but really, we're just a normal family who tries to balance what's important to us and what we can realistically achieve. Example A, I care about my kids eating organic fruits and vegetables but also care about my sanity, therefore McDonalds Happy Meals have certainly been served on occasion. During this busy stage of life it's important to me that we make the best choices that'll have the biggest impact with the lowest level of inconvenience. And considering how much time we spend, or would like to spend, on our mattresses, it seems like a logical place to invest in this method.
This is about the time I found my way to Naturepedic, where my horror house of chemical beds could be remedied with a few easy clicks. I quickly emailed the company thanking them for making products that cover every stage of life in my family, from crib mattresses, to developing young bodies, all the way up to our aging mid 30's parental corpses. I asked them if I could work with them to promote their organic approach to mattresses and better explain why people should be investing in the item they lay their bodies on for half of their life. And lo and behold, they said yes. Cue all the organic sheep prancing with joy!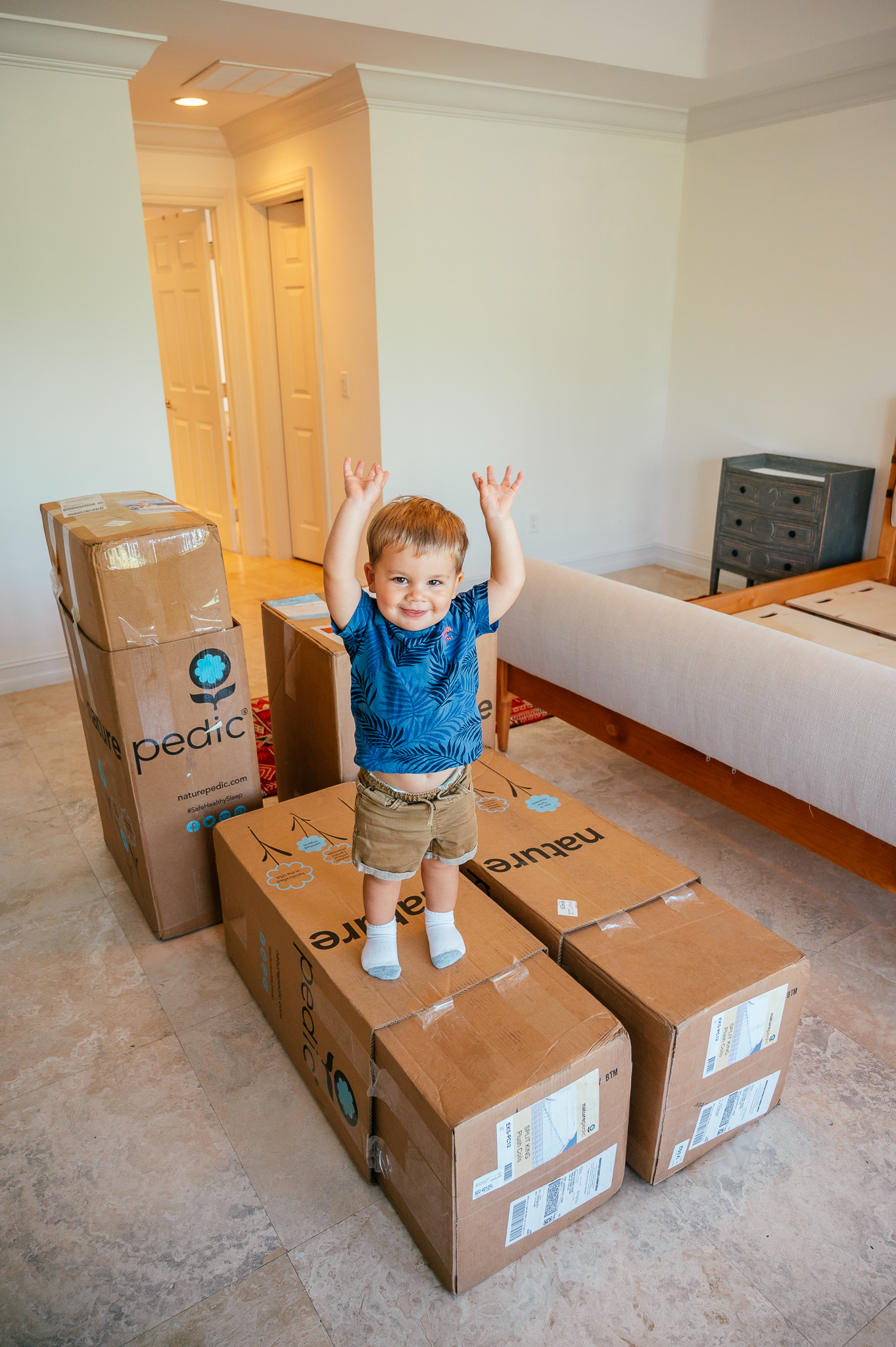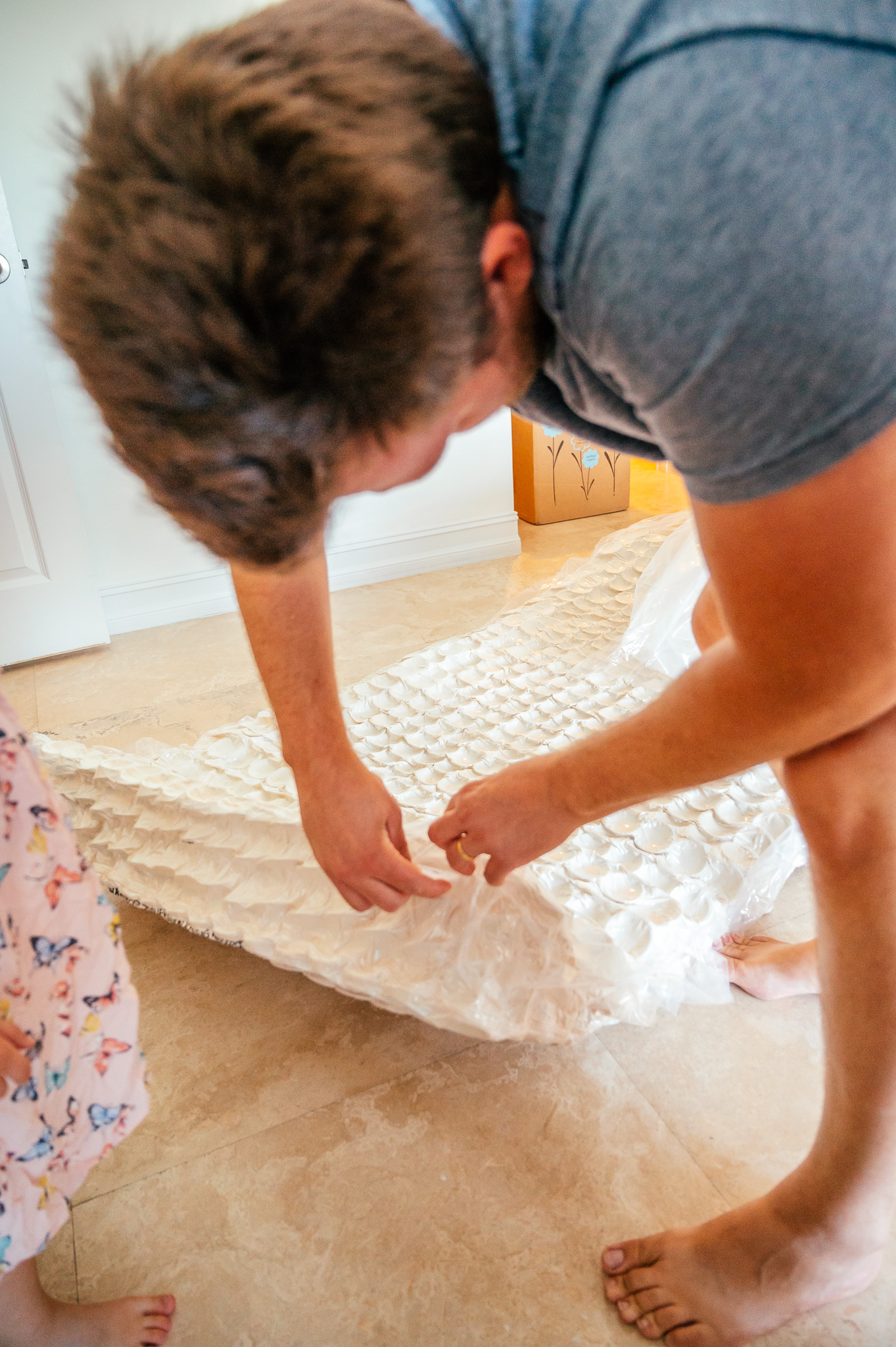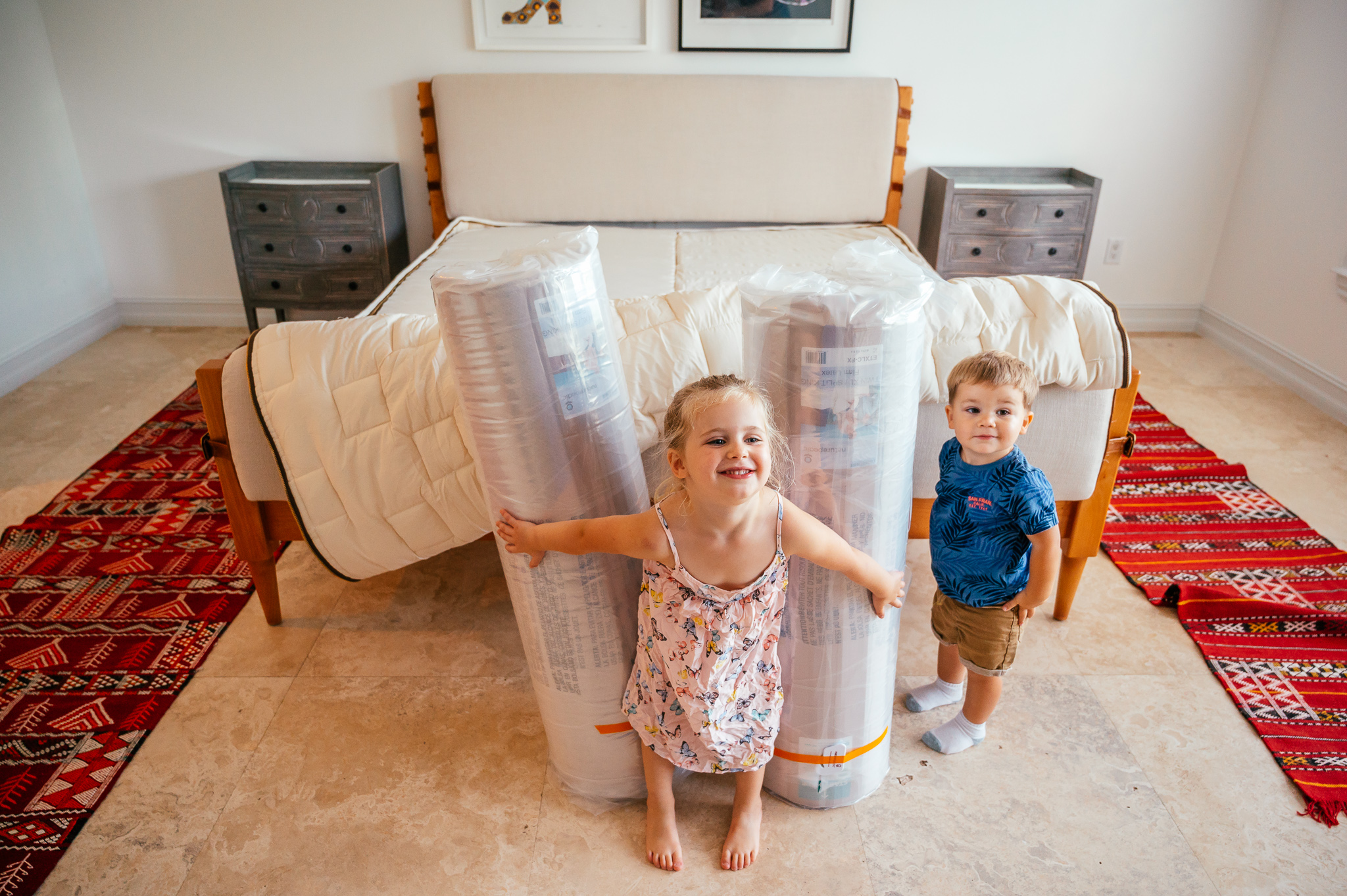 As a parent, my goal is to ensure my kid doesn't become a glue sniffer; so ensuring that they're sleeping on a mattress that doesn't contain toxic glue is probably a good place to start. And while my 20's were Britney Spears levels of toxic, we're a generation that has all the feels and lots of information at our fingertips. So here's what we chose and why…
For the toddler: A full-sized Verse with firm support, ideal for growing children or teens.
For the preschooler: A queen Chorus with firm and cushioned support.
For the adults: A King EOS Classic with firm medium latex over plush coils. We were able to customize each side of the mattress from 4 levels of firmness and both landed on "Firm" with 3 inches of a comfort latex layer.
Like an ingredient list from a Whole Foods product, Naturepedic is splatter painted with the word organic on every part of their process. Organic cotton, organic wool, organic latex, organic cotton encased coils. You name it, it's organic. But what that really results in is naturally wicking materials to keep you cool, superior materials that don't require flame retardant chemicals and a laundry list of materials that their products don't include, from synthetic rubbers to GMO fibers. And where is this organic dream factory located? All the Naturepedic mattresses are produced in their GOTS Certified Factory in Chagrin Falls, Ohio, where their majority Amish workforce has hand assembled each mattress for the last 15 years.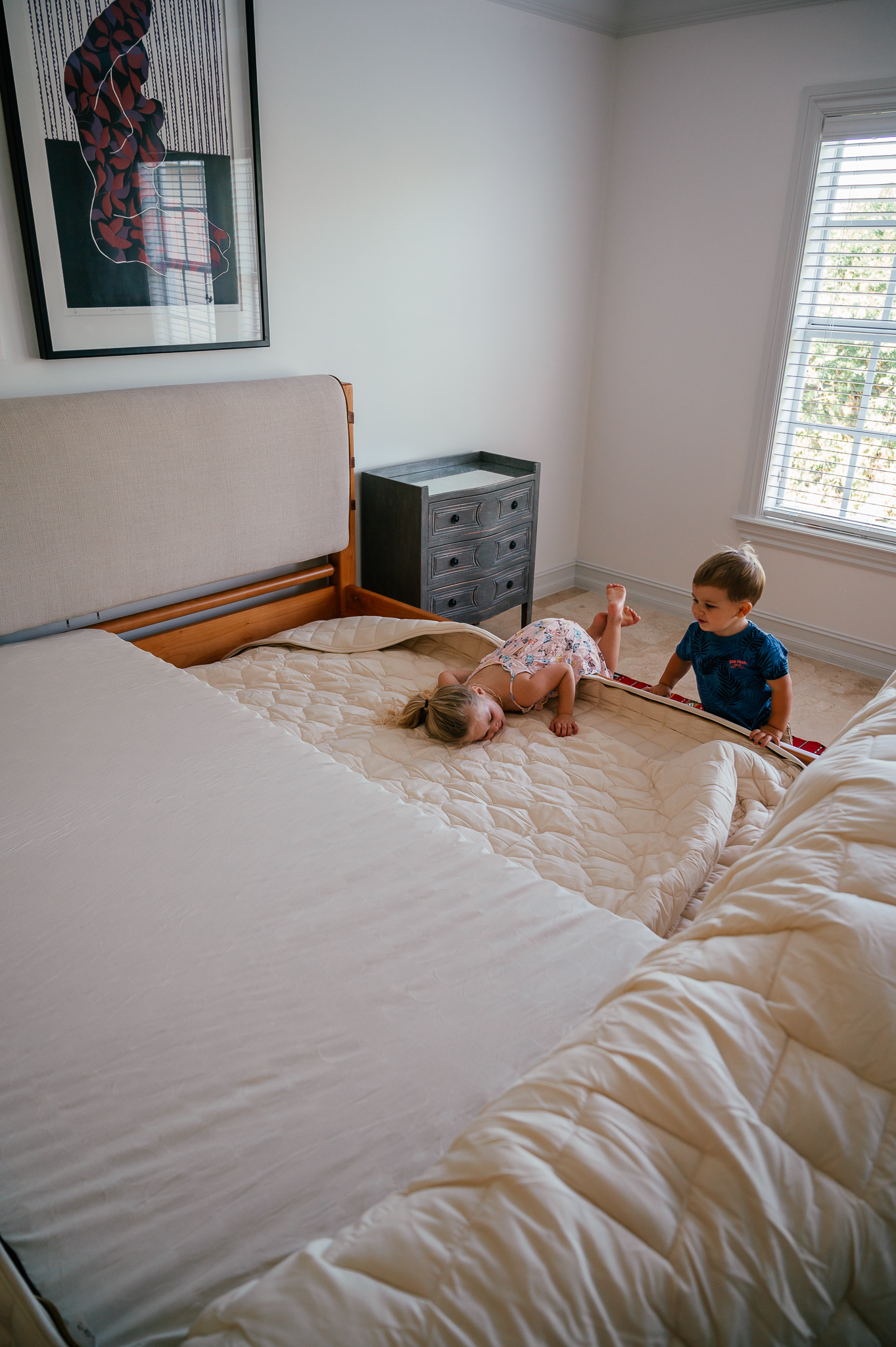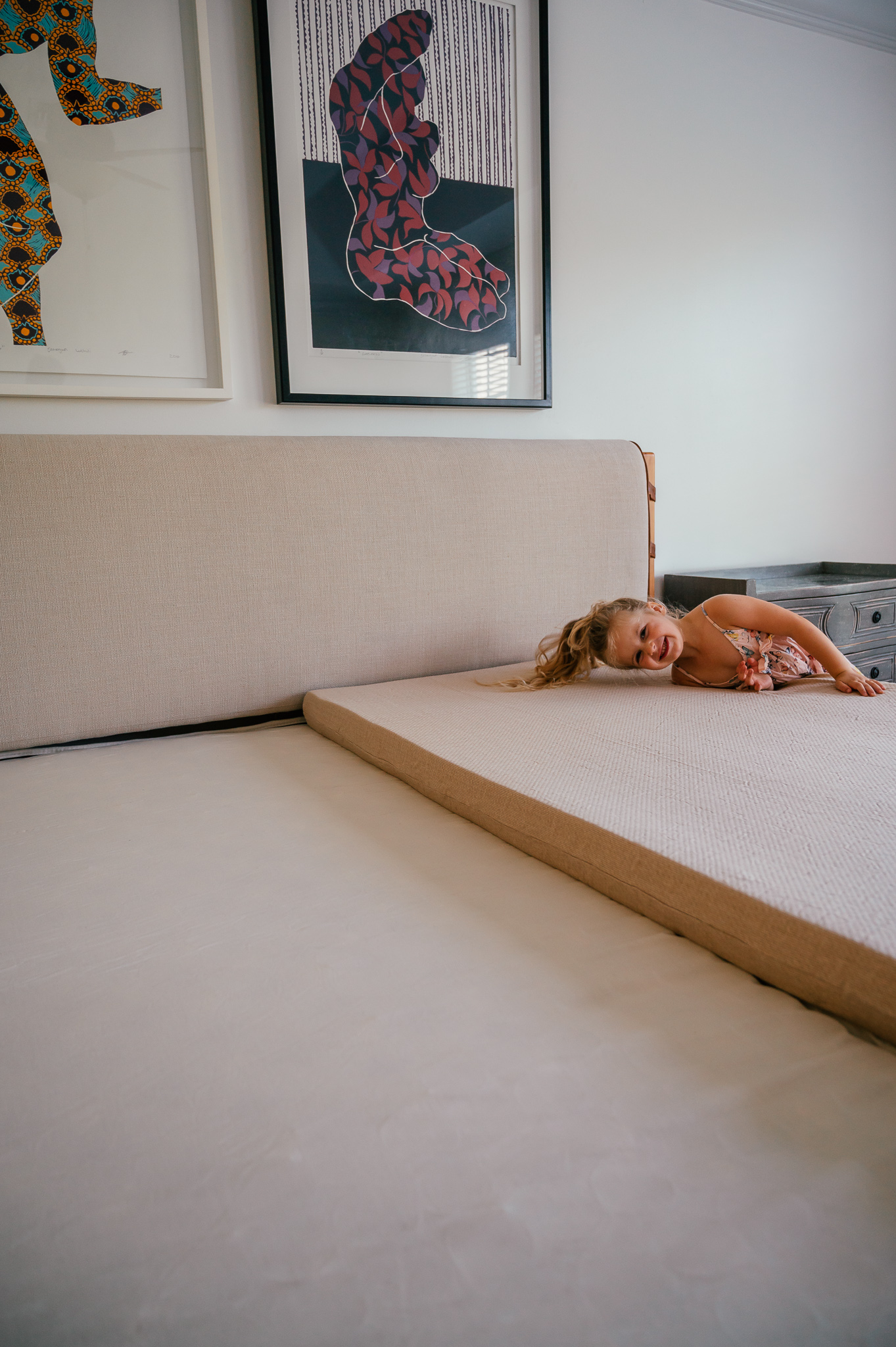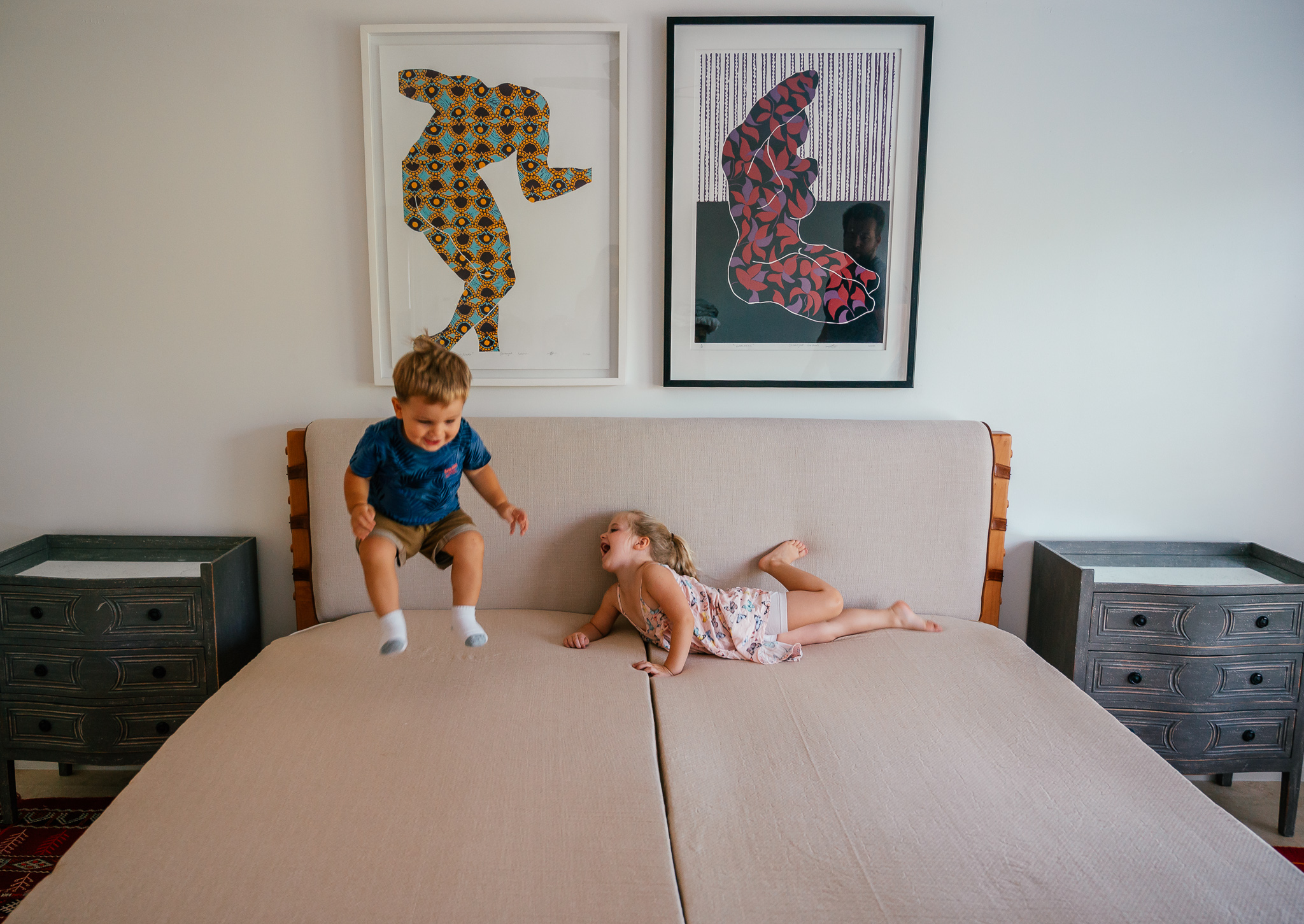 Babies and new age mattresses have one thing in common – they compress small enough to fit through even the tiniest of shoots. So all the mattresses were delivered compressed into boxes not too much bigger than the height of our kids. The mattresses we chose ranged in price from $1,000-$3,500 and will last us for a very long time. As parents it's safe to say that discussions of toxicity levels should only apply to post bedtime cocktails, not something you should have to worry about in your kid's mattresses!
Thanks to Naturepedic for working with us by sponsoring this post and for making some seriously standout products. If you want to get in on this organic mattress goodness they're running a Black Friday Deal for a free sleep essentials pack (sheets + pillows) with promo code "FREECOMFORT" (11/25-12/1) and then on Cyber Monday (12/2) you can grab a sleep essentials pack (sheet + pillows) and a waterproof pad with the same promo code," FREECOMFORT" at Naturepedic.com.
We invest in a lot of things for our kids, and while I may not always be able to stuff their bellies with greens, I can at least rest easy that they're sleeping green. And like any parent, I will do anything to convince them to stay in their bed at night, and helping them picture happy organic sheep frolicking in a non-flame retardant field is currently our favorite bedtime tale!