Choosing the right baby carrier is like buying a new car, but, like, a Flinstone car you have to pedal yourself. There are dozens of different models with a multitude of features that claim to be the airbag that'll save your parenting life. And then there's the many bells and whistles that you never knew you wanted or needed until the salesmen sold you on it. Because moonroofs are actually life, right?
It's no secret that I love a good baby carrier, and yes, I realize I probably need a hobby if trying out 6 different baby carriers is my idea of fun, BUT we'll tackle that deep seeded issue later on. For now, I'll lay out the pros and cons of some of the most popular baby carriers on the market right now. From mega SUVs to minimal Smart Car-sized carriers, there's something for everyone to be comfortable baby-wearing those bowling ball babies of ours.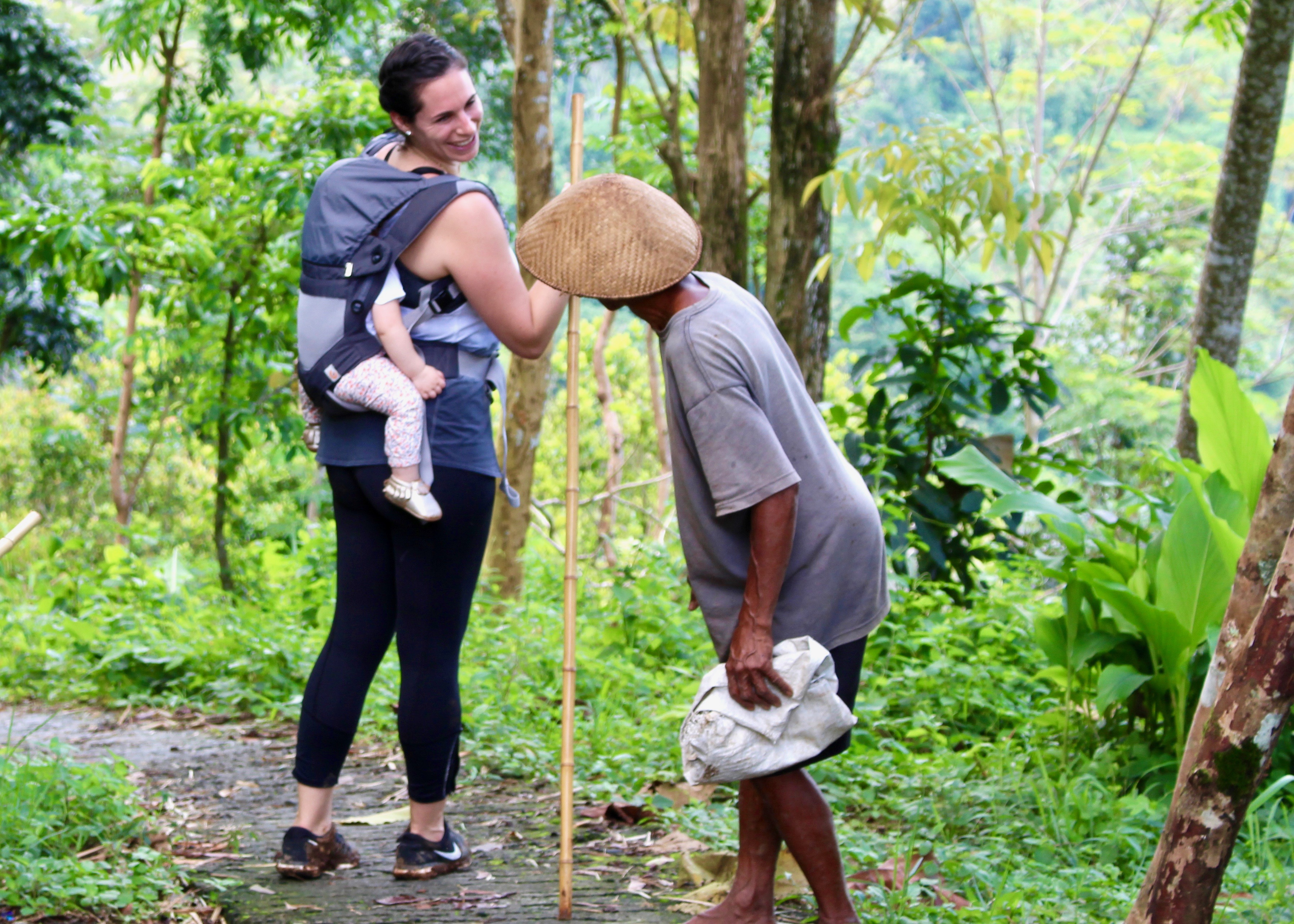 It's important to note that baby carriers can be very person and body specific. Personally, I find hoods and hip straps to be necessary features and I like to be able to switch between carrying positions without breaking out instructional videos and extra pieces. I'm also a fan of light mesh materials over cotton or canvas, because getting hot and heavy is how I got into this mess, so I'd like to avoid it when carrying the result of that moment. These are my personal opinions, but some of the baby carriers that I didn't fancy might still feel good on you. Basically, don't go nuts when I say I don't like your favorite baby carrier, alright?! Also, some fine print: I was gifted most of these products from the companies, but we all know that won't sway my reviews as usual. So here's the list, which is in order of size from SUV to compact.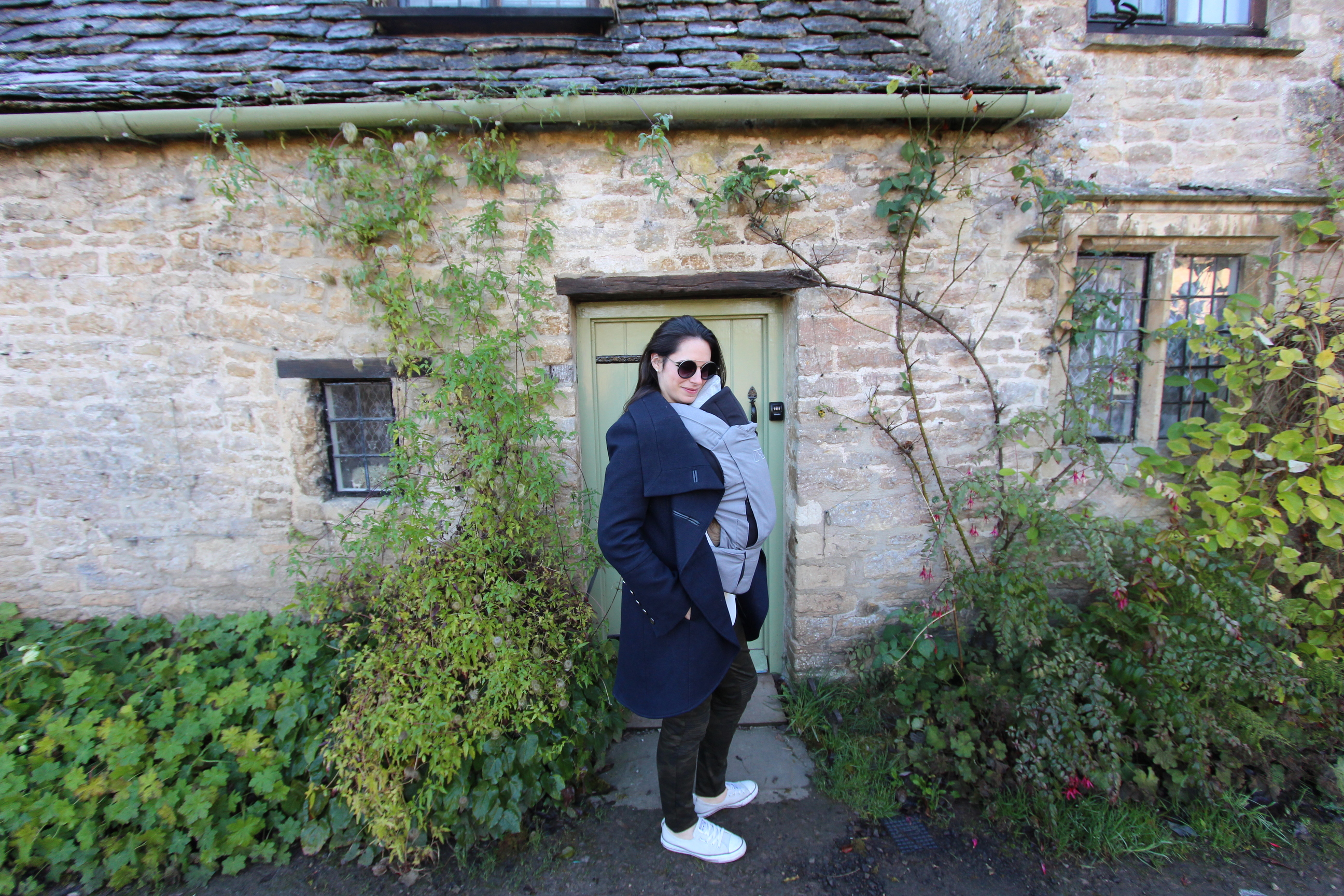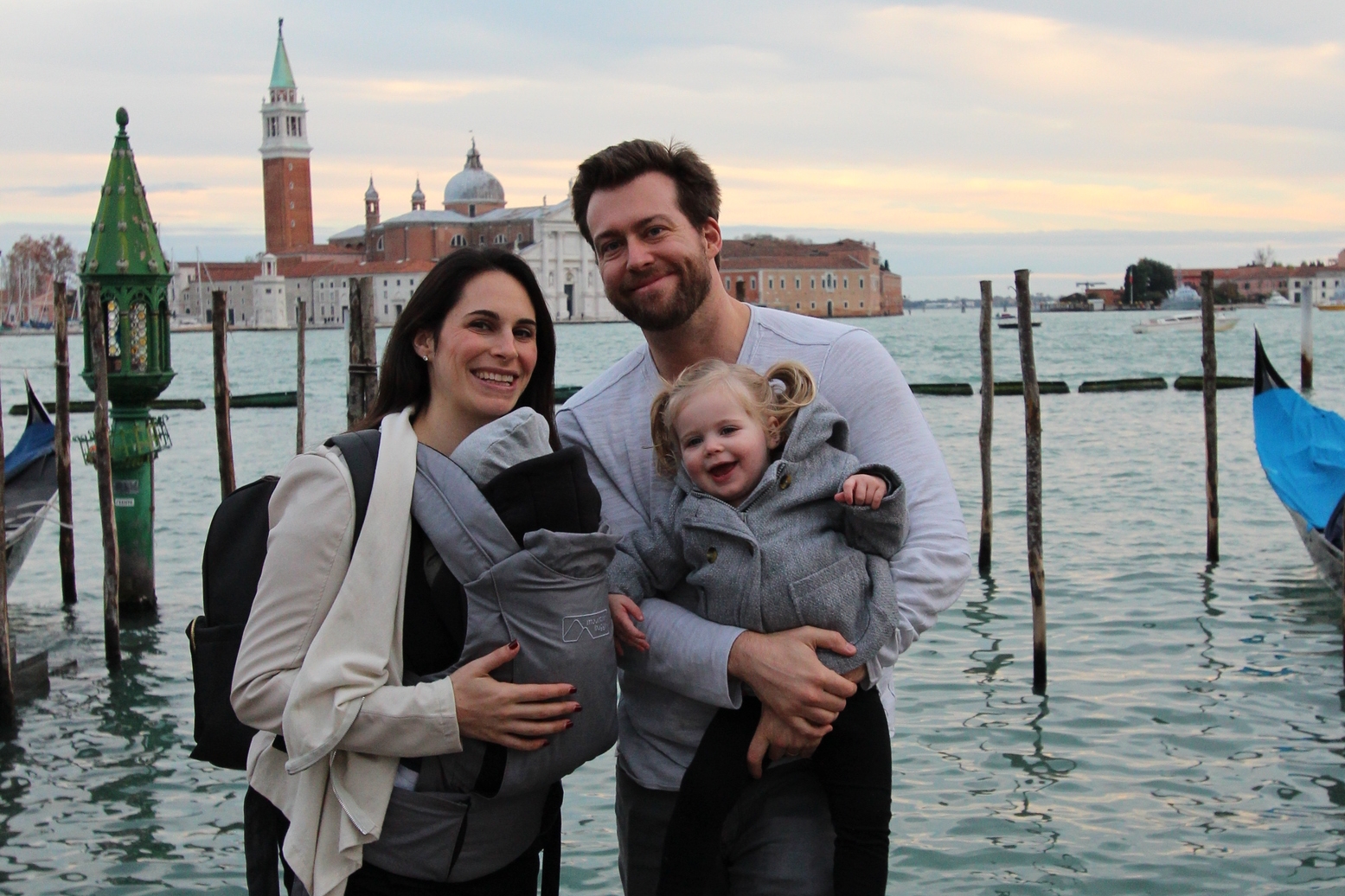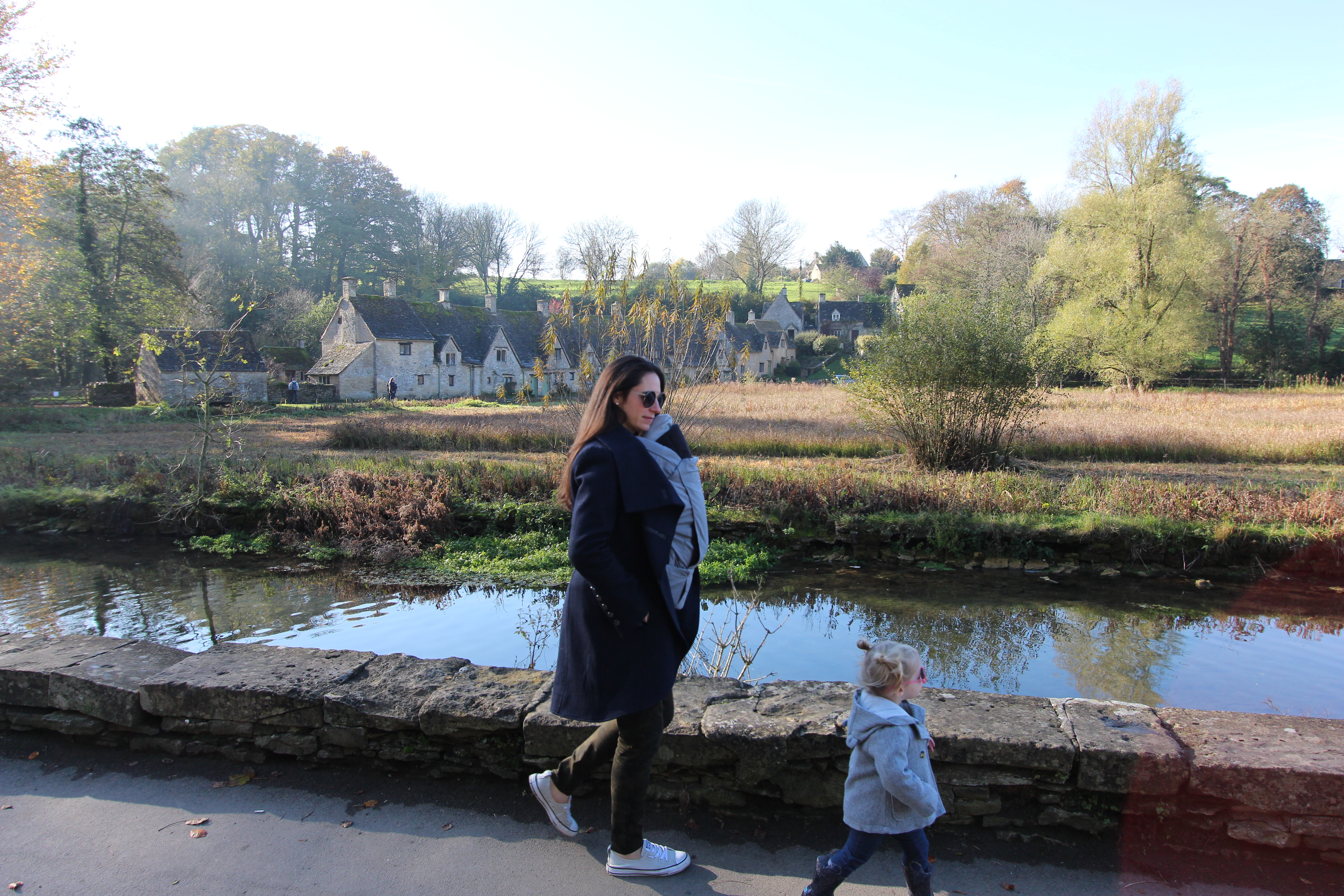 This is your monster truck baby carrier that has all the bells and whistles, and probably a 3rd row to boot. It's big and full of features, but not without its faults.
Love:
4 carrying positions (inward, outward, back, and side)
Fits newborn (with infant insert included) to 4 years old (7.7lbs/3.5kgs-44lbs/20kgs)
Hood that stows away
Pockets on the hip to carry money, phone, etc.
A handy pouch that you can put a cooling packet in to keep babes from getting overheated in warm weather (cooling pouch sold separately)
Snuggly infant insert that's removable which is quite useful and kept the baby nice and warm in cold weather
At $130 USD, it's on the cheaper end of the baby carrier price scale
Loathe:
It looks and feels clunky and heavy
Overall fit was bad and uncomfortable (something I've now found to be a common observation from others about this carrier)
While the infant insert is nice and cozy, it's quite fluffy which made an already big carrier feel that much more cumbersome
The material doesn't breath as well as a mesh carrier would
The baby could never get comfortable due to the leg positioning and design
Overall I didn't like this carrier, and if you're petite (which I am not), then this is definitely not the carrier for you. (Sorry Mountain Buggy! I still like your other products!).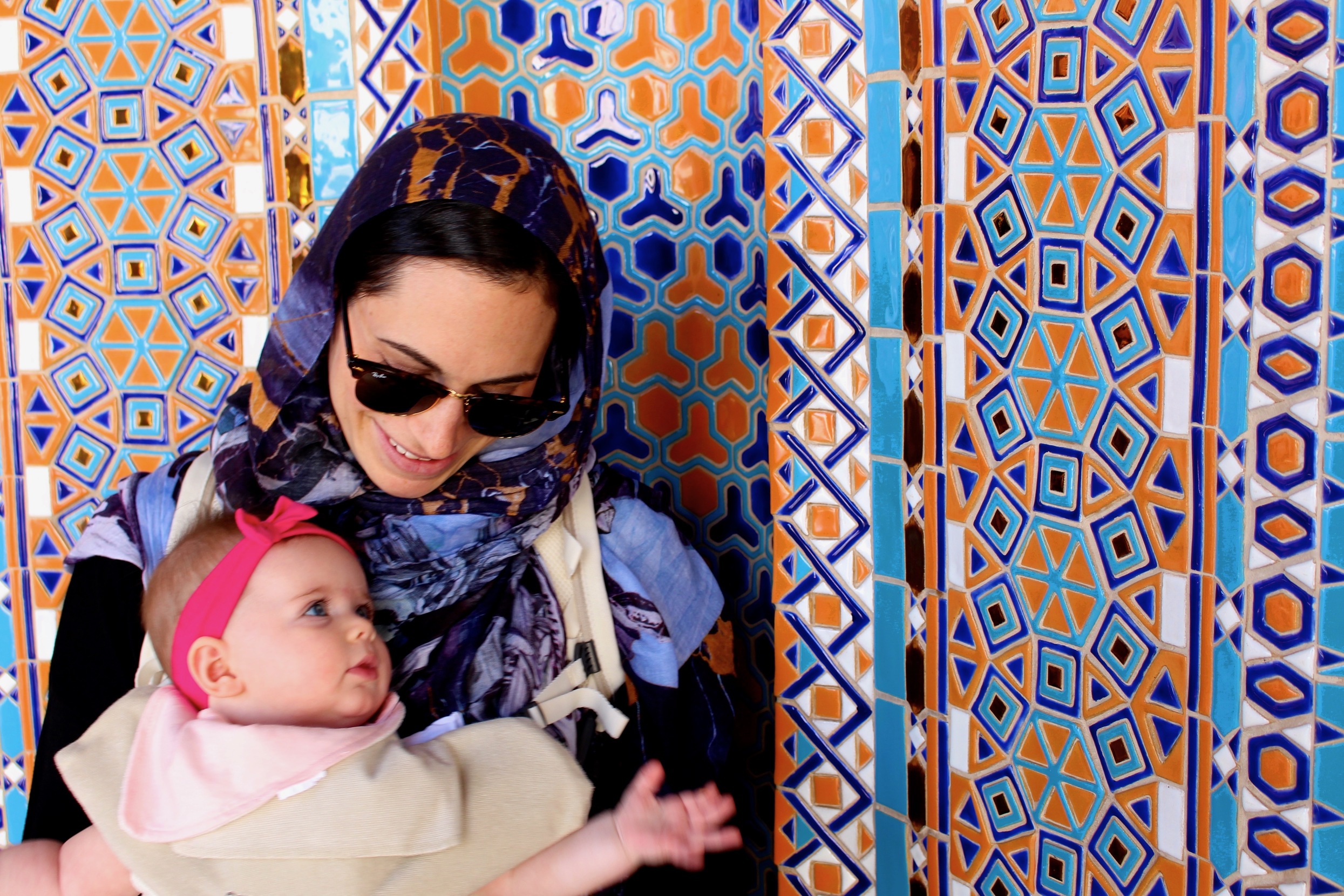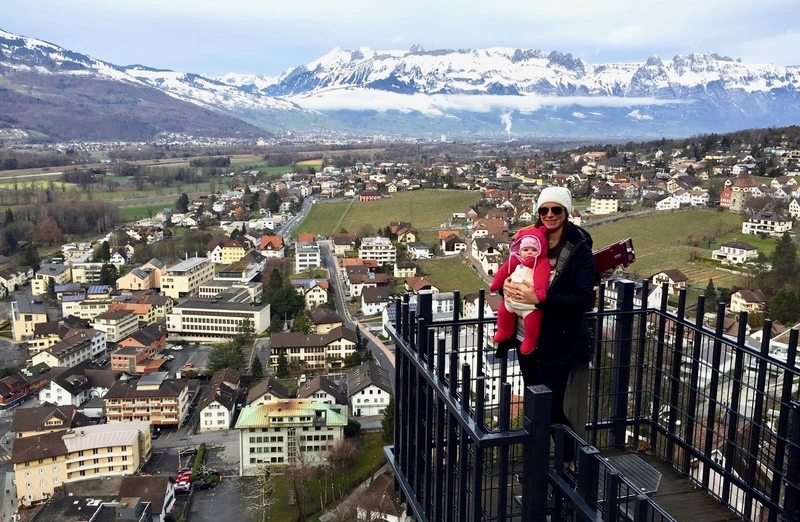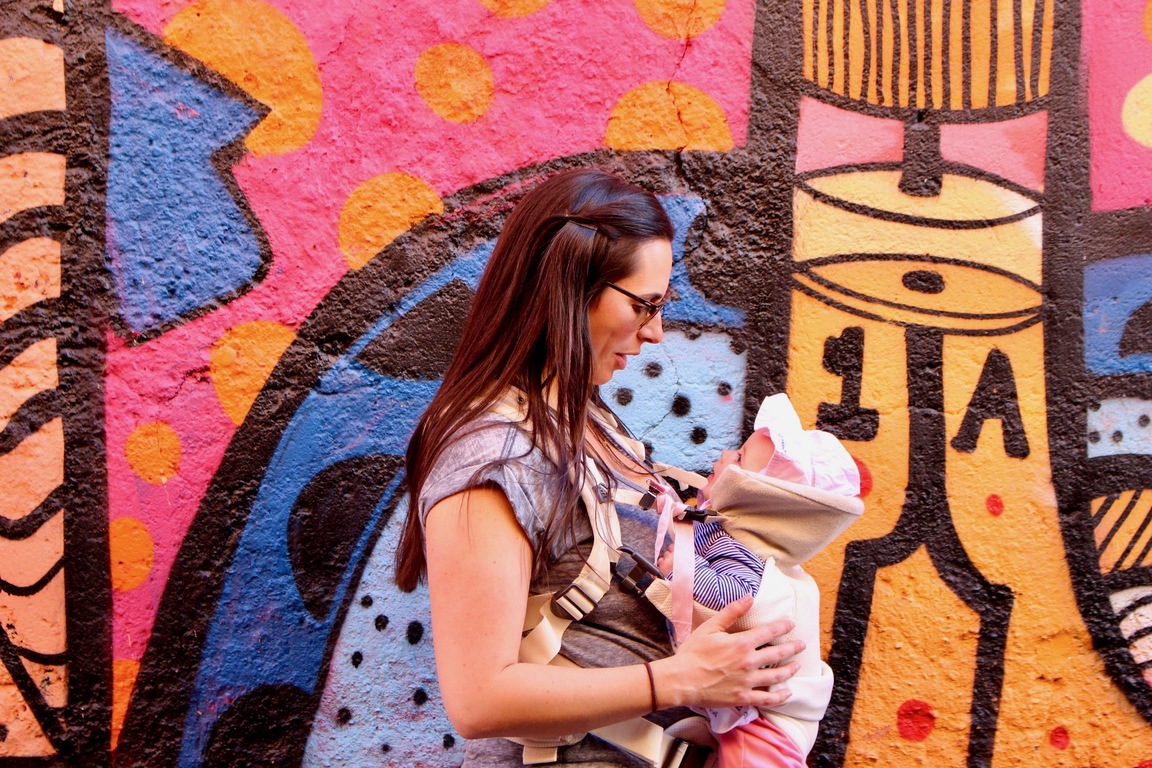 Like a multisystem stroller, this puppy has multiple pieces for varying positions and fits. While it's a nice and secure carrier, it lost me when it came to the time-intensive adjustment between modes.
Love:
3 carrying positions (inward, outward, and back)
Fits newborns to 3 years old (7.7lbs/3.5kgs – 33lbs/15kgs)
No infant insert is needed for newborn use
The material is a nice light mesh
The back carrier and aluminum rod insert helps you and the baby feel really supported when using the back carrying position
The back carrier has a hood for when they fall asleep
With all the buttons, straps, and steps you can get a pretty personalized fit and you feel quite secure in it
Loathe:
The back carrier is a separate piece so you can't switch between front and back without having everything with you which is inconvenient
There's a lot of instructions which can be daunting for first-timers
No pockets or hood (for front carrying)
At $200 USD it's one of the higher priced carriers
Overall I didn't like this carrier as a front carrier, but it had a good back carrying feel. I also found it unnecessarily complicated and not ideal to have to bring multiple pieces around.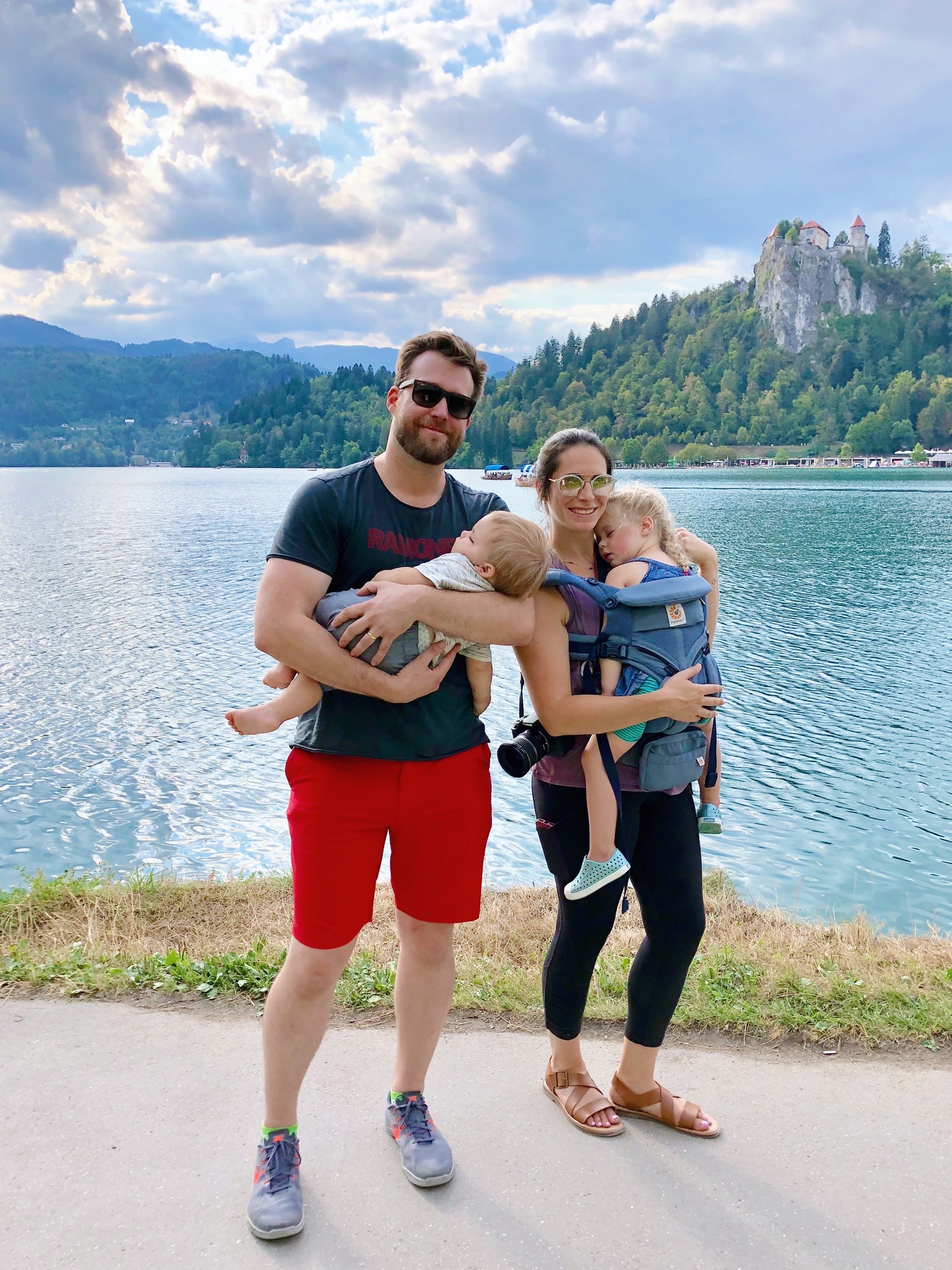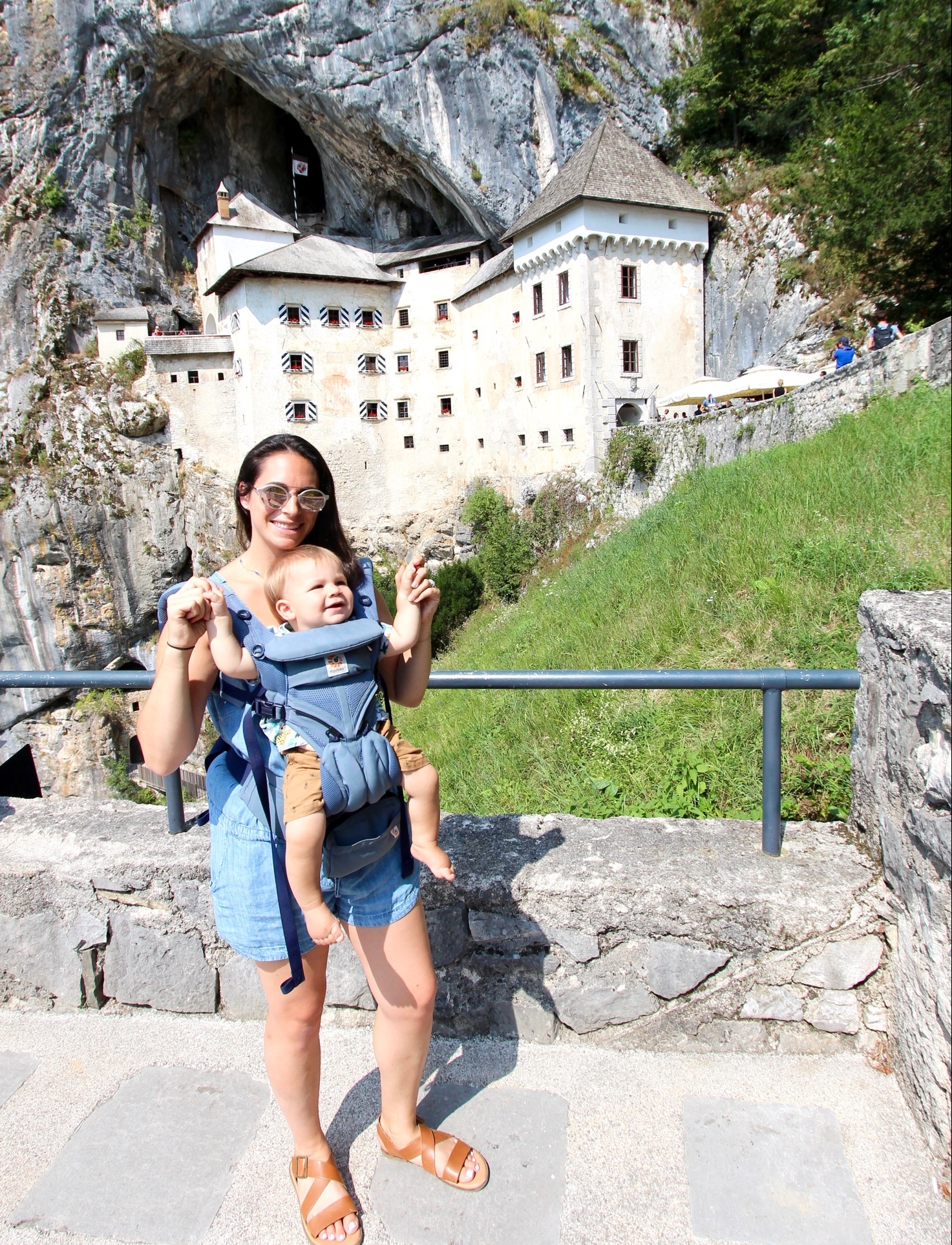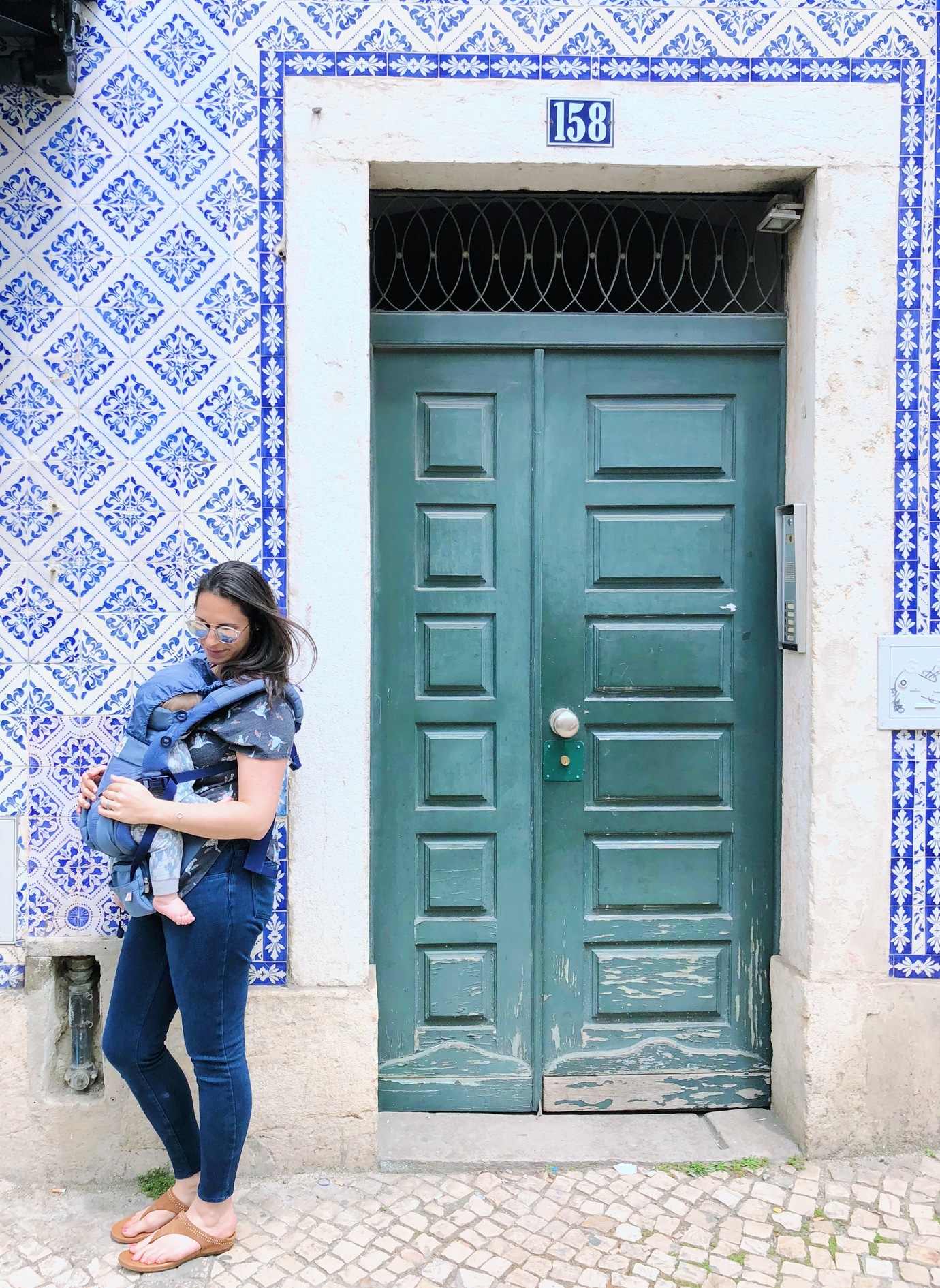 The new kid on the block is your midsize luxury sedan. It's lightweight, built for comfort, has all the necessary bells without the unnecessary whistles and will be a fan favorite for good reason.
Love:
4 carrying positions (inward, outward, back, and side)
Fits newborn to 4 years old (7lbs/3.2kgs-45lbs/20kgs)
No infant insert needed, there's a seat that is easily adjusted to grow with the baby from newborn onwards
Hood with SPF 50 that stows away
A detachable pouch which I could fit a diaper, small wipes packet, phone and money in so I don't have to bring anything else with me
Mesh material is light and keeps everyone cool
Easy to breastfeed in the carrier
The overall fit is great
The price tag is $180 USD, which isn't insane for a good carrier
Loathe:
When front carrying, the back strap can be hard to clip without another set of hands. So to clip it while solo you end up having the back strap a bit higher up than is ideal.
The adjustable sliders by the legs didn't stay up well and constantly slid down when in the inward and back carrying positions. While I like the sliders better than their old button system, I think they need to lock better.
Overall this carrier is great for so many reasons. It's got a long shelf life, the hood and pocket will be things you use all the time, and it's by far the most comfortable carrier for many different body types.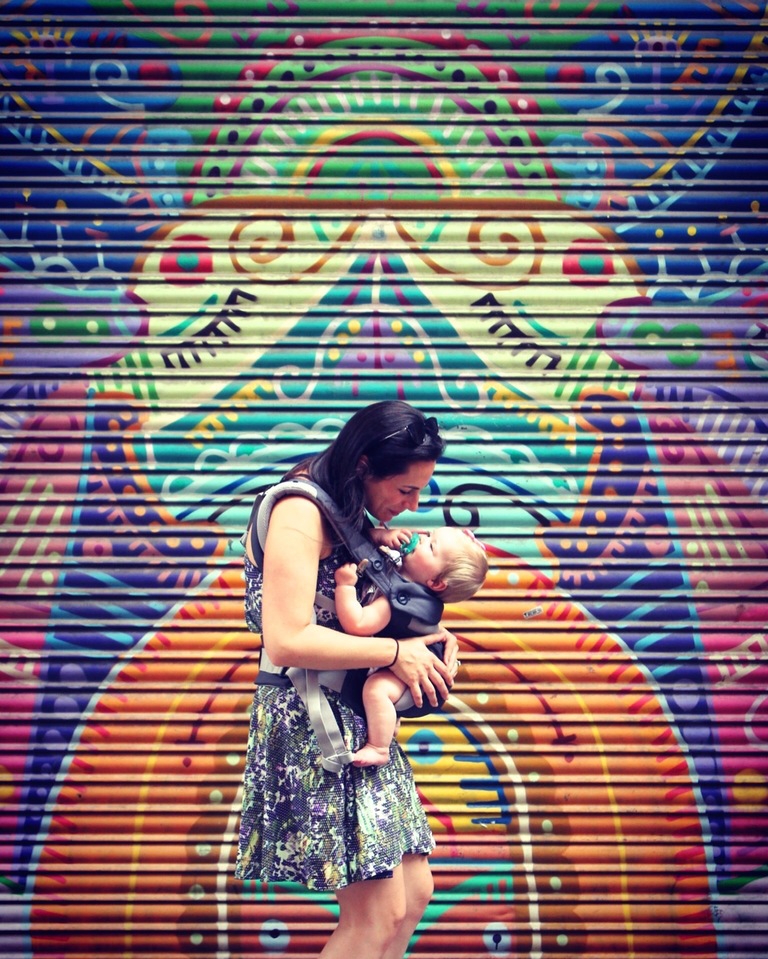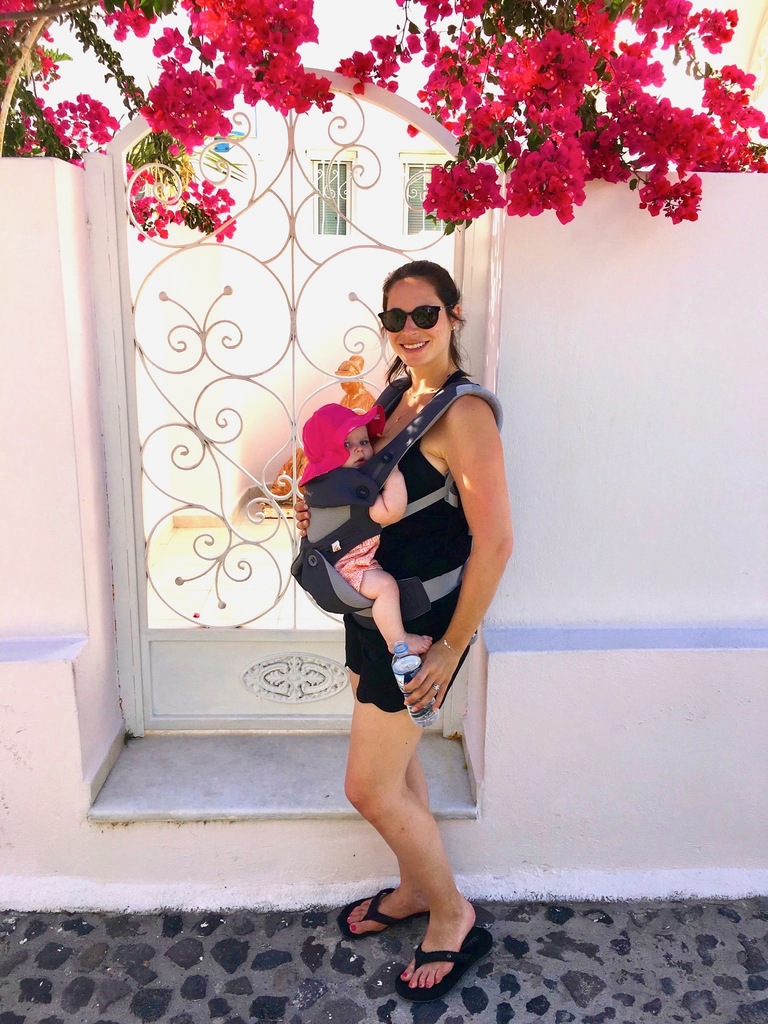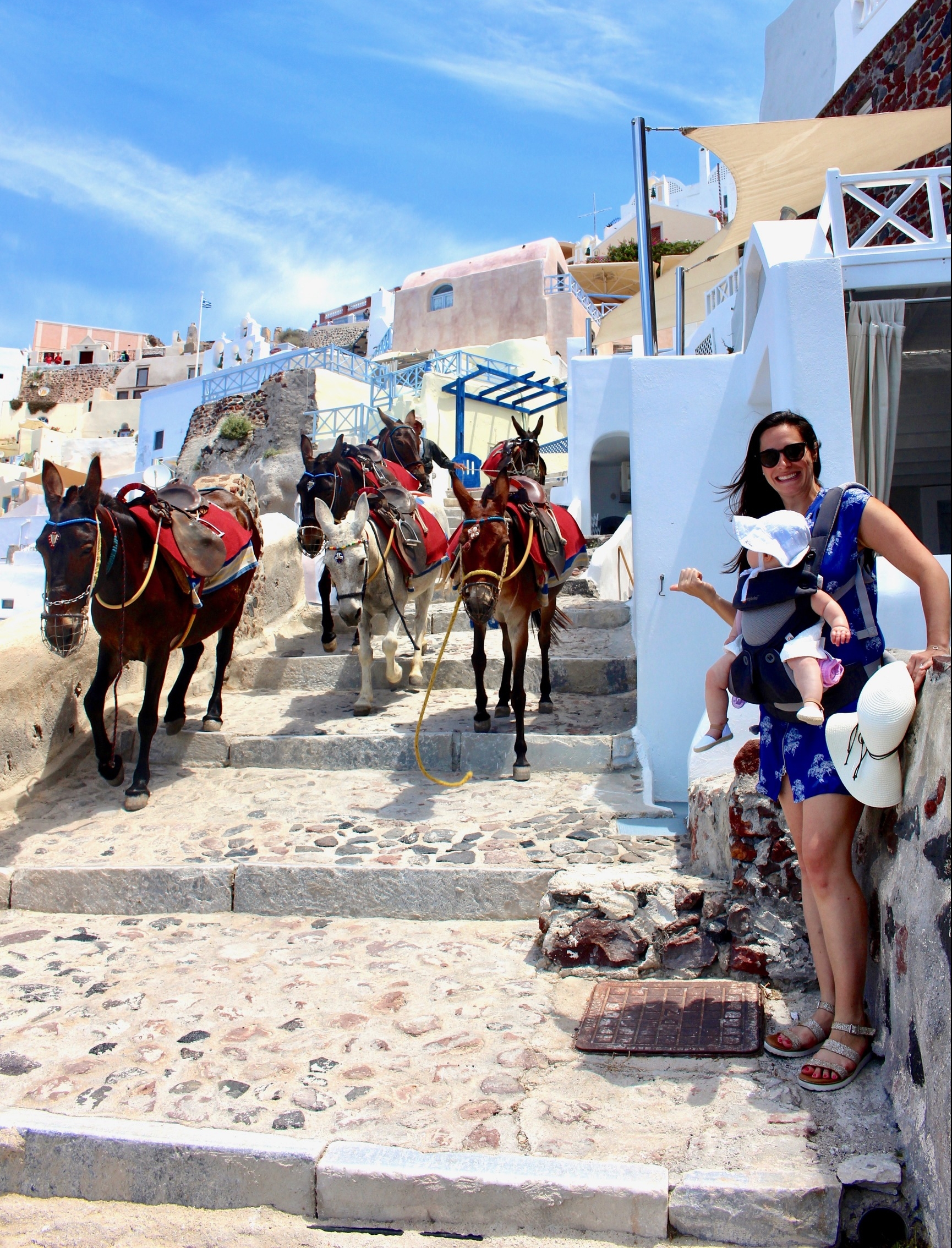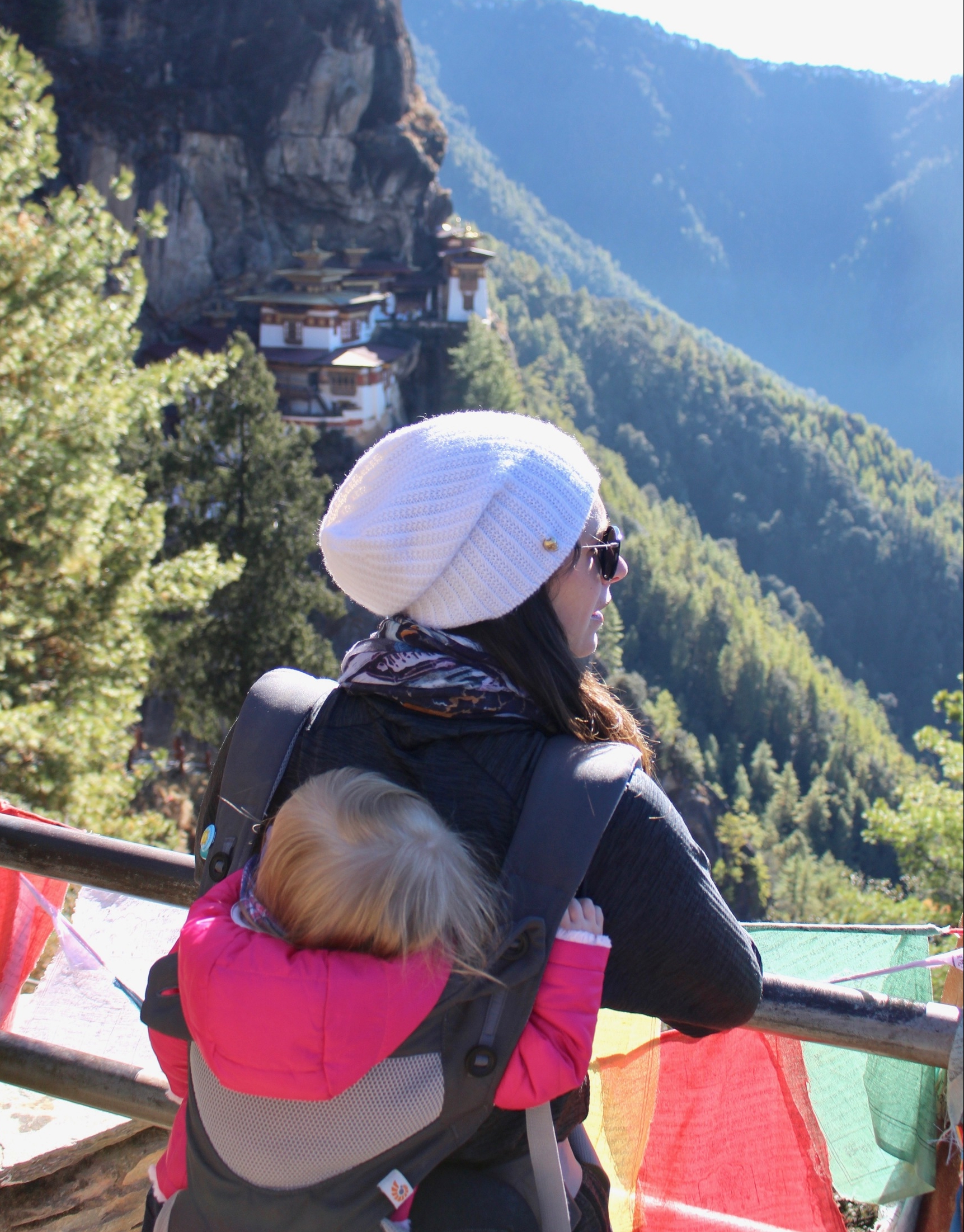 The oldie but goodie with plenty of great features.
Love:
4 carrying positions (inward, outward, back, and side)
Fits newborns (with infant insert sold separately) to 4 years old (12-45lbs/20kgs)
Hood with SPF 50 which stows away
Mesh material is light and keeps everyone cool
Easily adjusted between carrying positions with sturdy buttons
Because it's the older model, its price tag being $160 makes it a good deal (but for just $20 more you can get the new Omni)
Loathe:
Separate infant insert needed for newborns from 7-12lbs which can feel bulky and is another piece to purchase
No pockets for carrying things in
Overall this was a great carrier and will be comfortable for just about anyone. But it's lacking some of the great new features in its new big sister, the Omni. So while I loved this carrier, I recommend the new Omni more.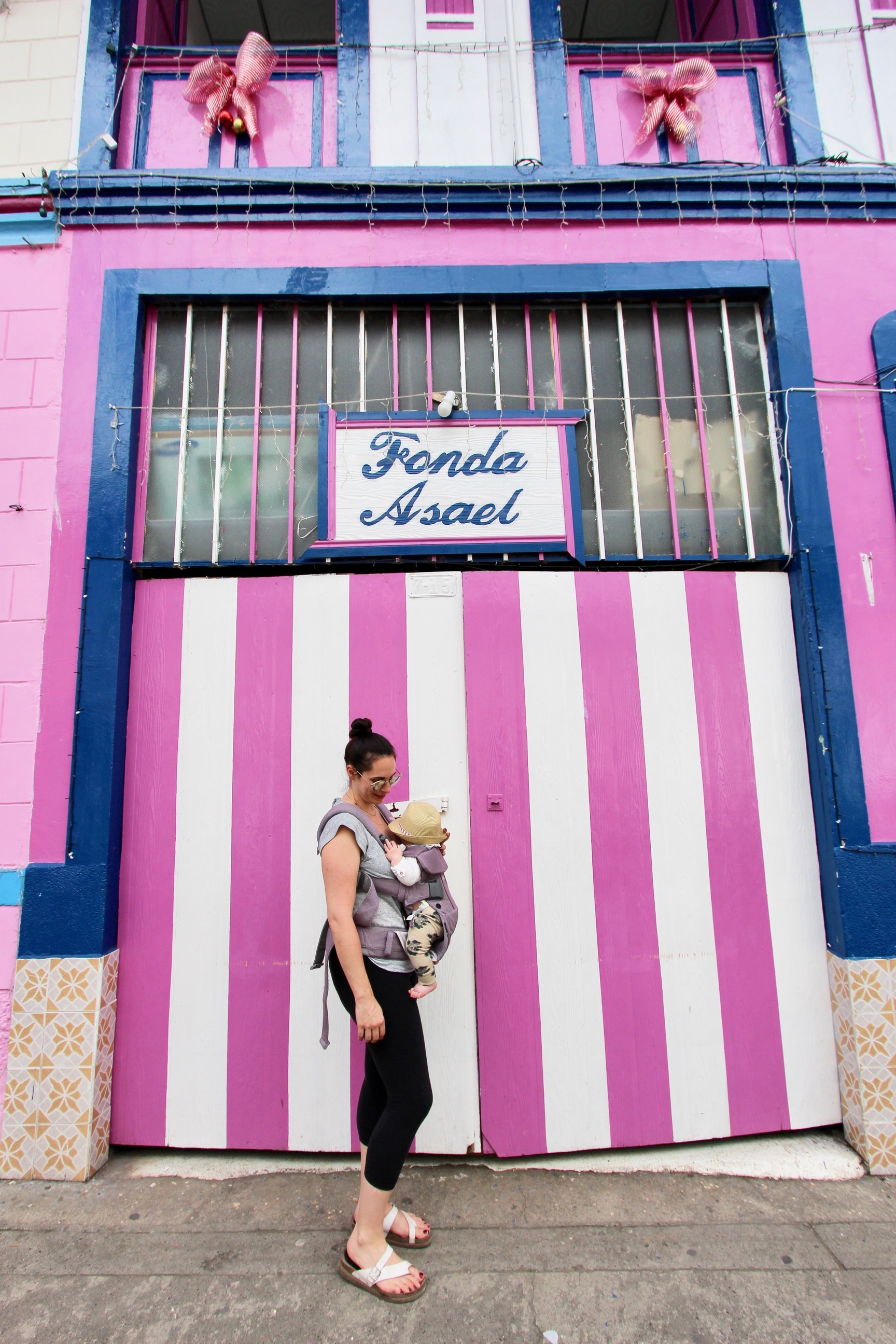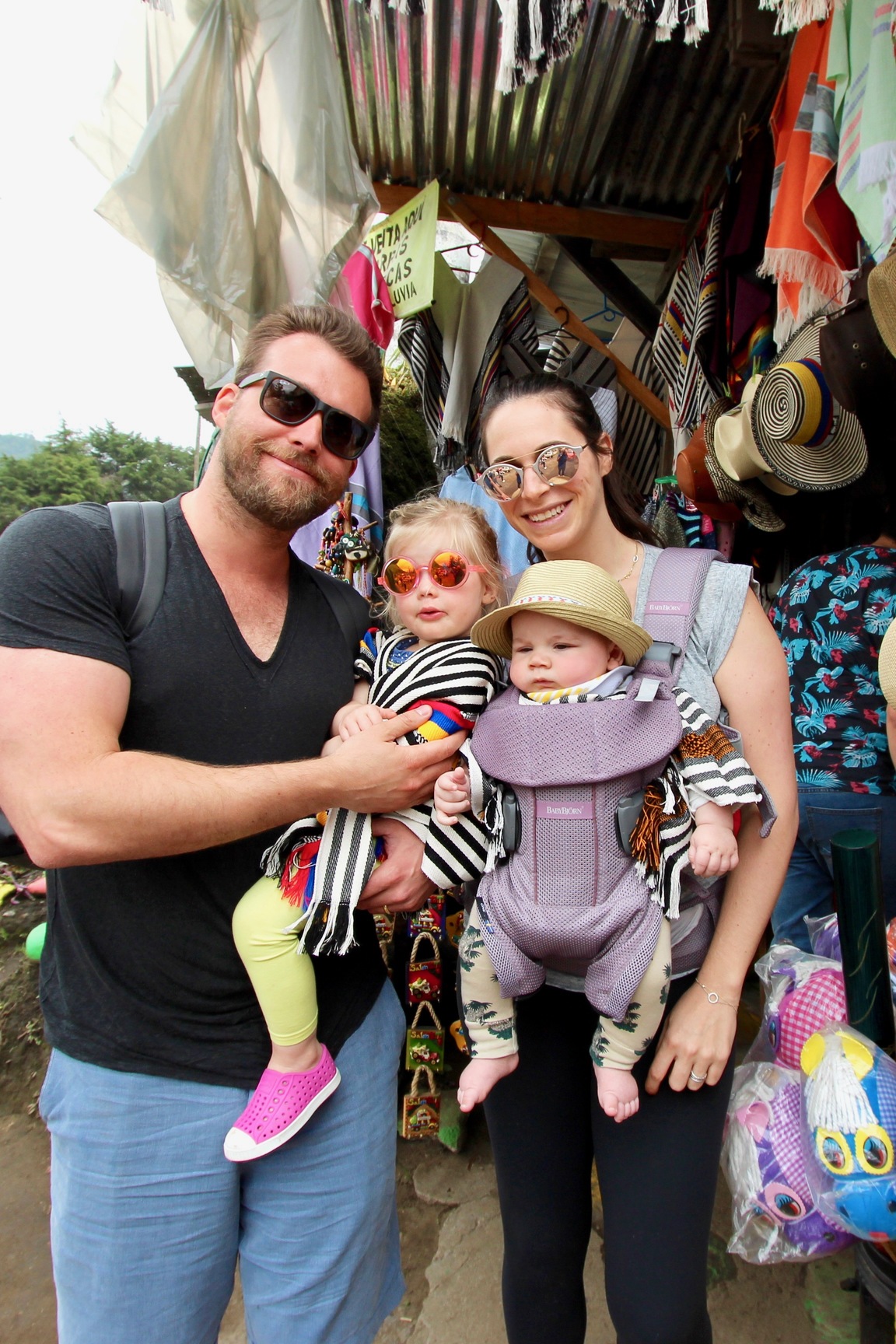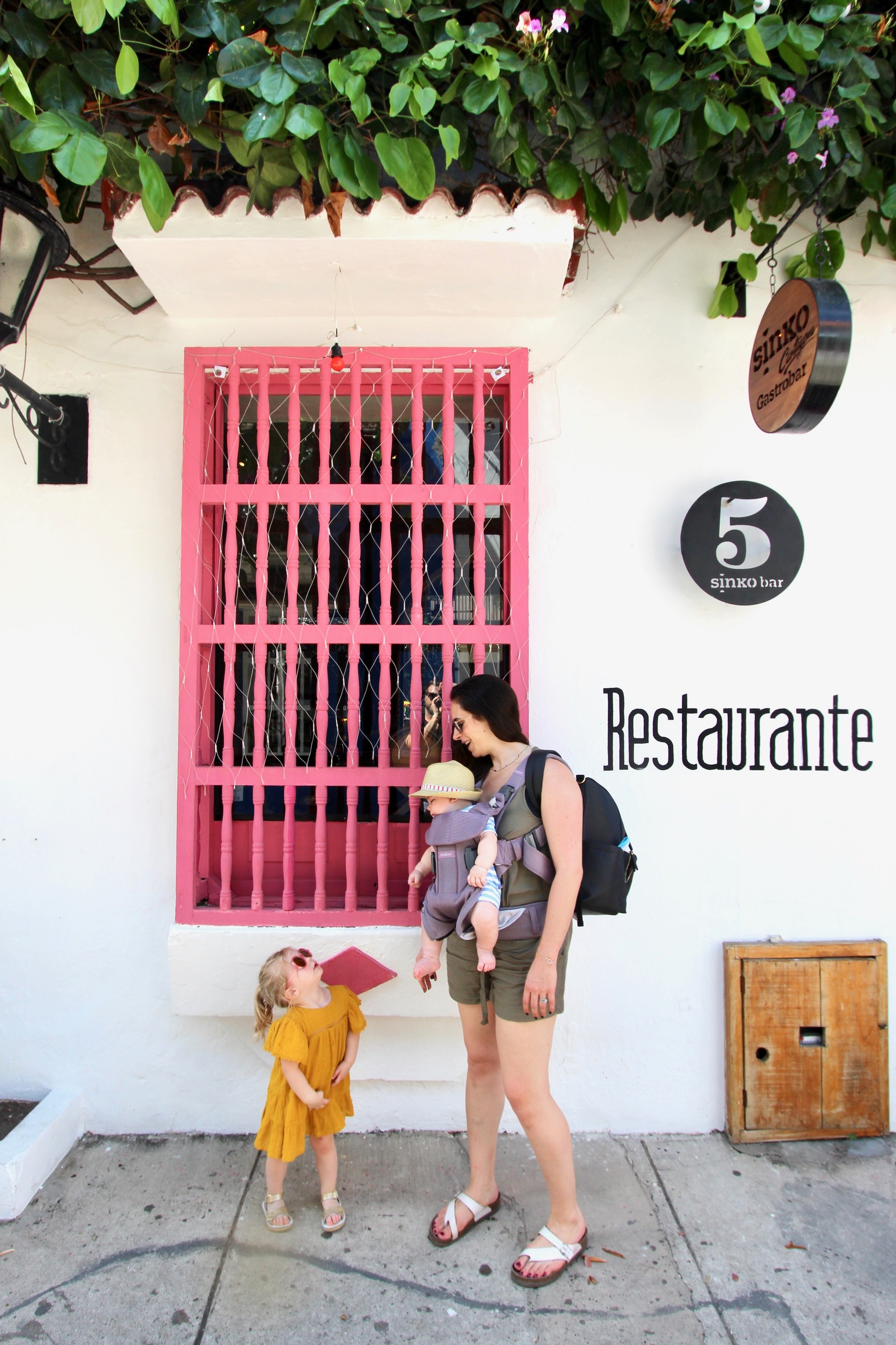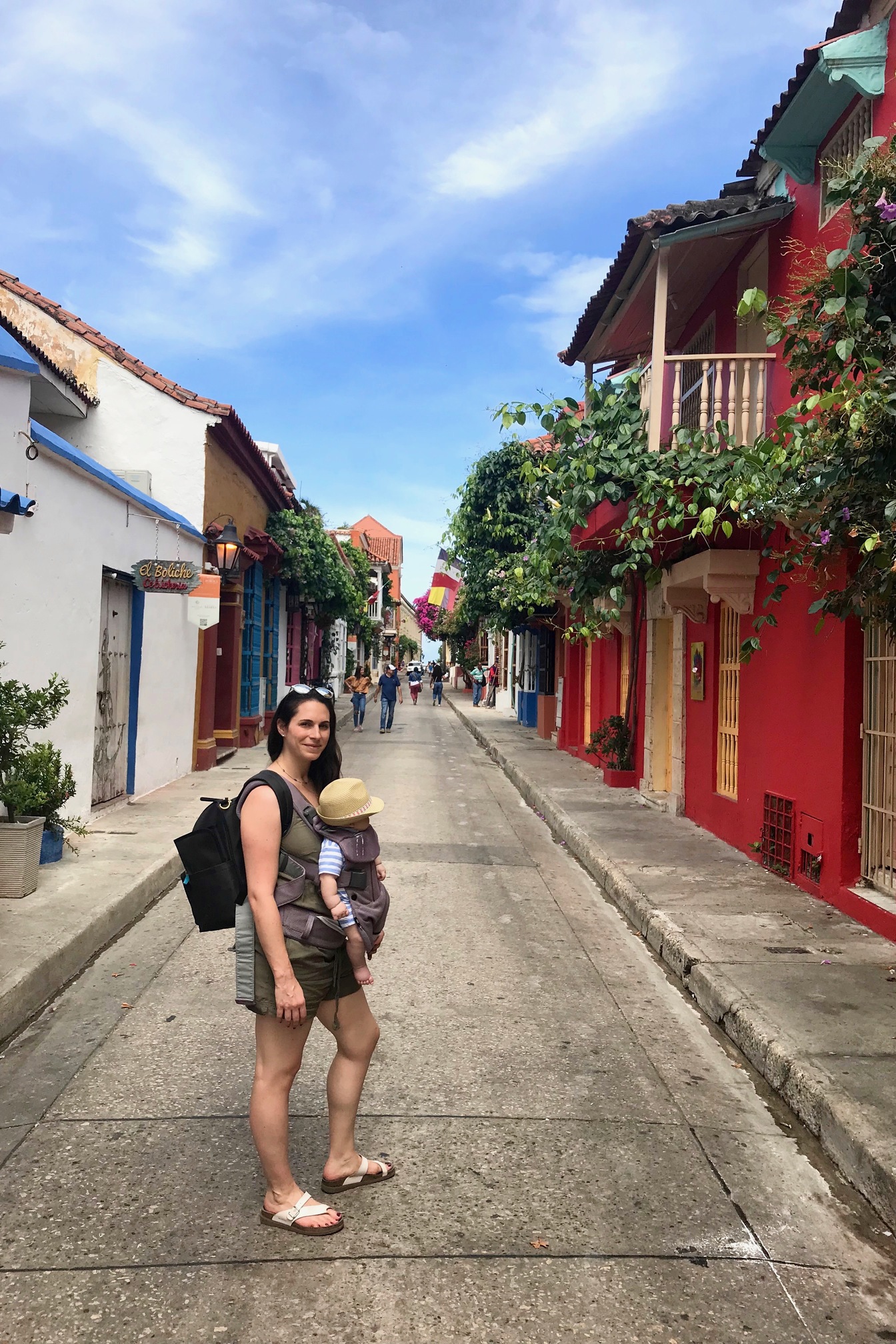 The minimal mama of the group. Its sleek Scandinavian design offers a lot of comfort and style but that minimalism also means it lacks some key features.
Love:
4 carrying positions (inward at 2 different heights, outward, and back)
Fits newborns to 3 years old (8lbs/3.5kgs – 33lbs/15kgs)
No infant insert is needed for newborn use
The material is a nice light mesh
A zipped inner shelf can be easily adjusted for use with smaller to bigger children
It's a very comfortable carrier with good support
You put it on like a shirt which makes the back strap issues with other carriers a non-problem with this one
Loathe:
No hood
No pocket
The inner shelf which should be zipped to keep a smaller baby high up wouldn't stay zipped, so the baby kept falling into the deeper seat (something I've learned is a common problem from other people as well)
Not breastfeeding friendly unless you partially take it off
It's one of the more expensive carriers on the market at $220 USD
Overall this was a very comfortable carrier. However, the zippered seat not staying put was a constant annoyance and the fact that there was no hood meant the baby was never shielded. Also for a higher priced baby carrier, I find it to lack key features that others offer and has a shorter shelf life.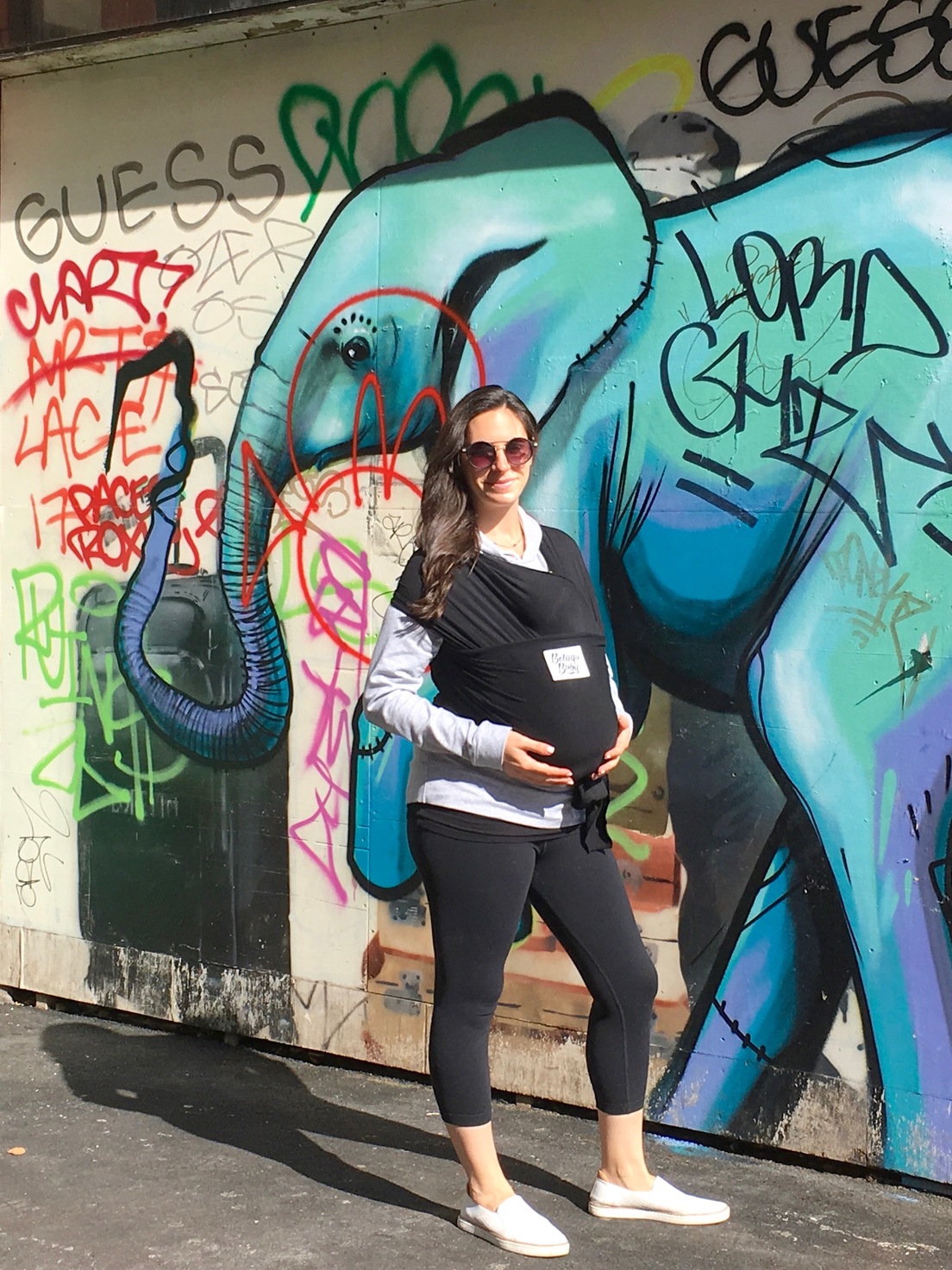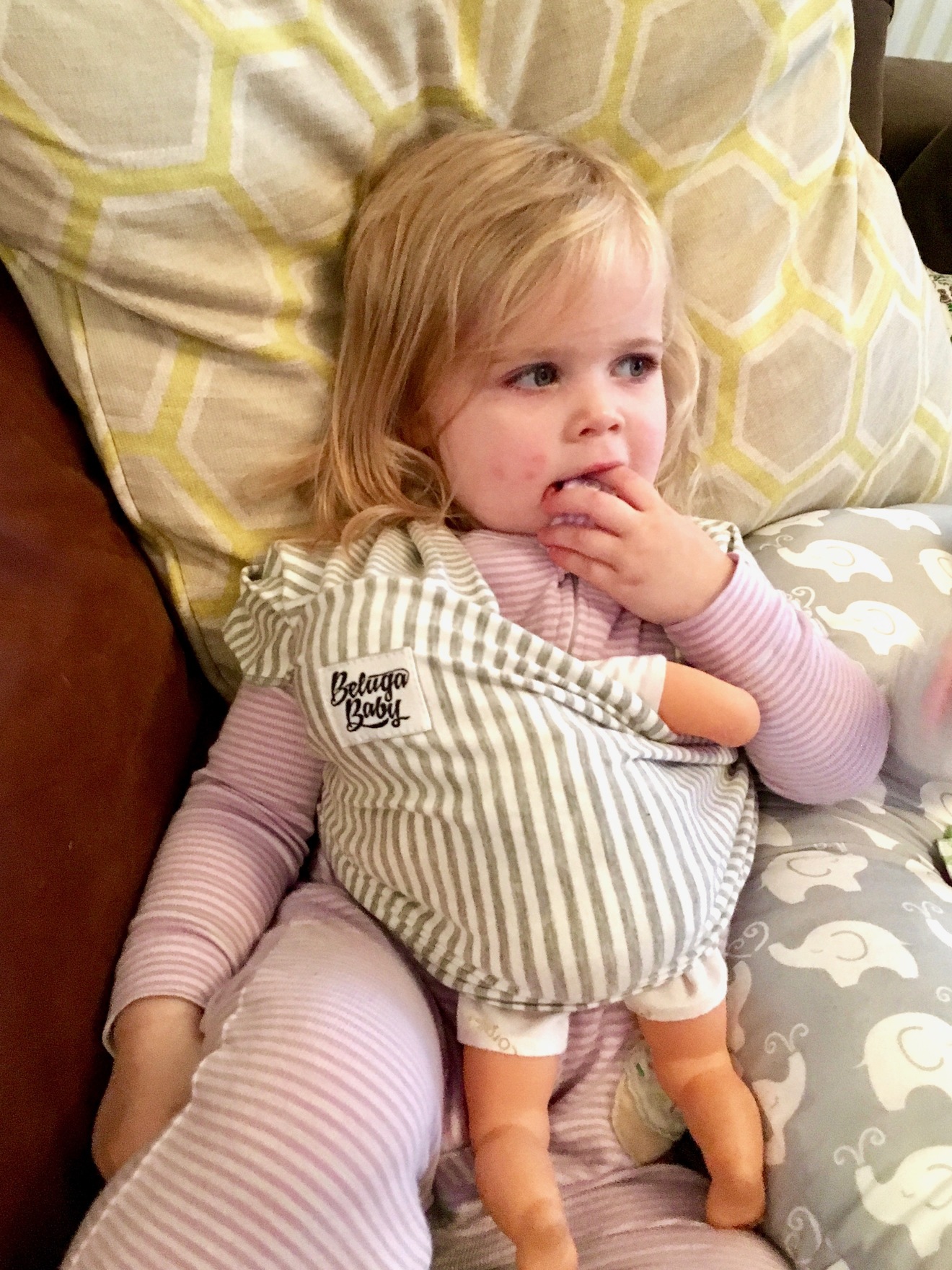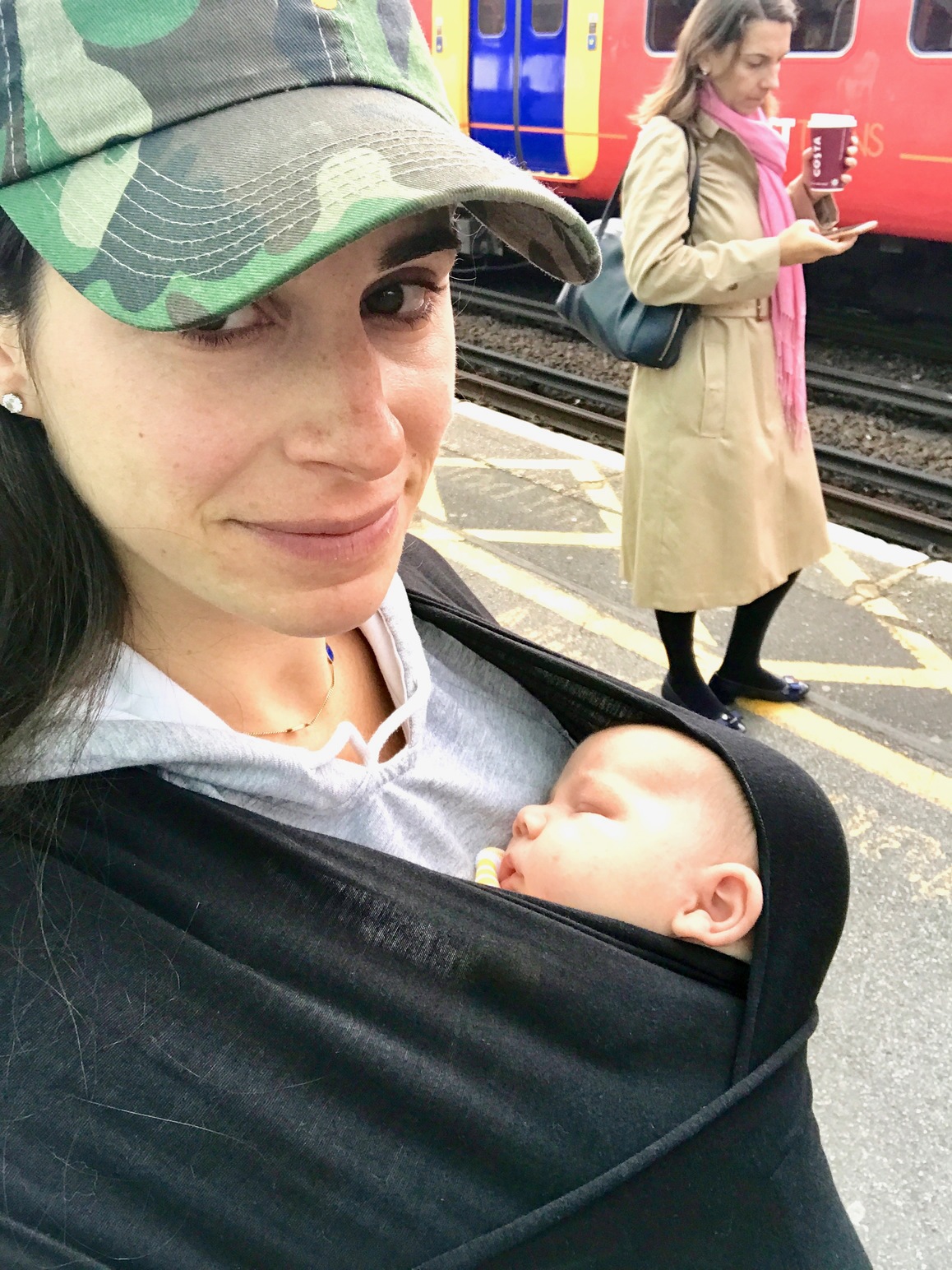 Even if you choose a baby carrier that's newborn friendly, a baby wrap for those early days is ideal. It's softer, closer fitting, and more snuggly for the newborn months.
Love:
Fits newborns to 25lbs/11kgs
Bamboo material is so soft it's like wrapping you and them in a buttery swaddle together
Small enough to throw into any bag or under the stroller
Easy to do, and I mean that honestly. I don't know why I ever thought baby wraps were so daunting.
Very comfortable to wear inside the house and out
You can buy a doll carrier version for your firstborn so they can match you and their new sibling. Our daughter loved this!
Loathe:
At $75USD it's not the cheapest given it's got a shorter shelf life than a full baby carrier
The Bamboo material means it can stretch out a bit so you have to really pull it tight or else the baby will slowly move lower on you
Even though it can technically go up to 25lbs, I felt I needed more support by the time the baby was closer to 18lbs which is when I moved to a more structured carrier
This was an essential item for my newborn months which I totally I lived in both in and outside the house. The price is worth the beautiful material for that fresh out the box newborn and I love a company that's cool and made for and by moms.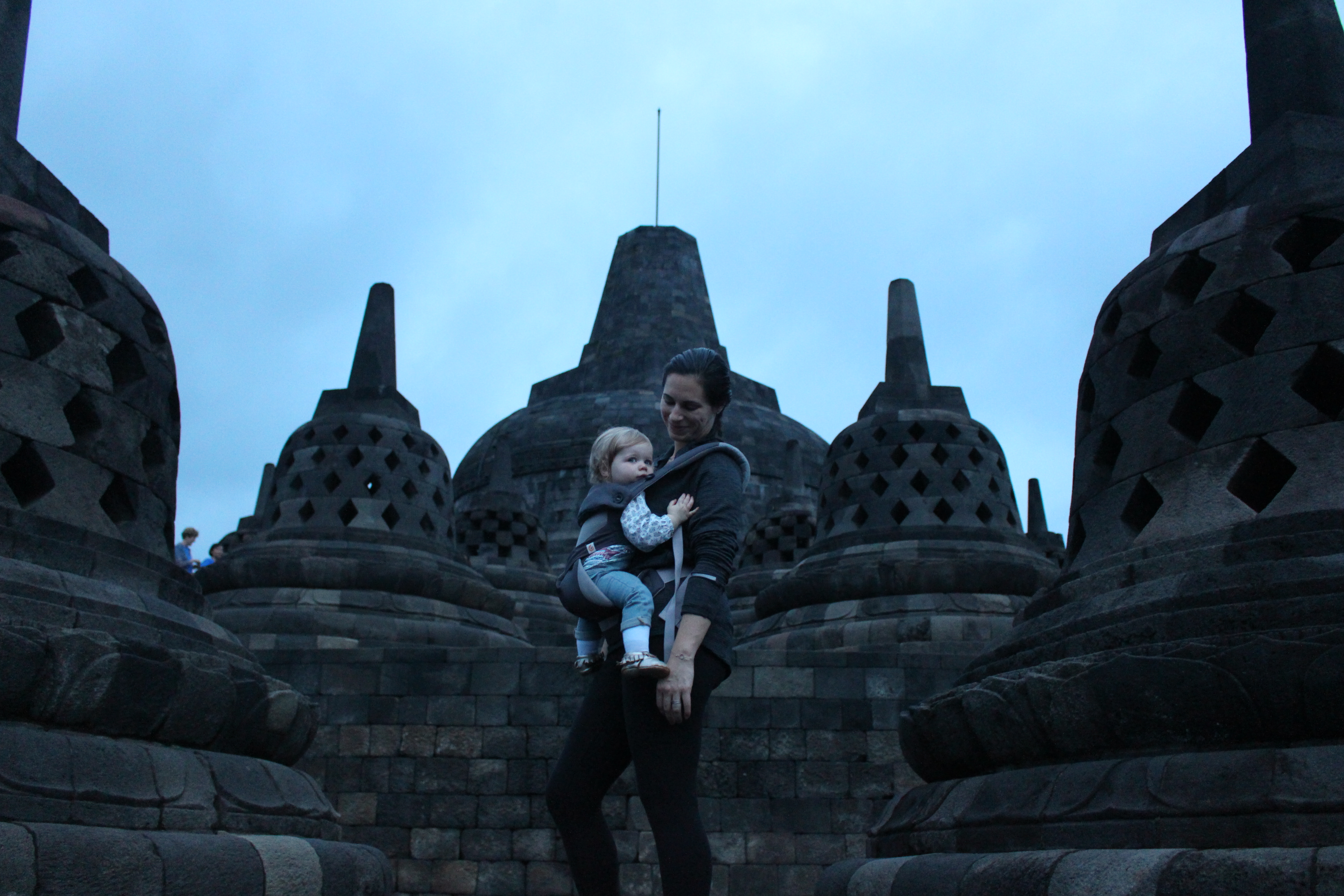 I've carried babies up mountains in Montenegro, around ancient ruins in Petra and swayed for countless hours at home throughout the night when all they want to do is be close to your heartbeat. The Baby Beluga Wrap and the Ergobaby Omni 360 Cool Air Mesh Baby Carrier are two pieces of must-have baby gear in my book, along with my other favorite Baby Products. Hopefully, I've given some good insight into other carrier options as well. So go and snuggle with a baby today and save your back the pain by strapping them into one of these baby carriers!