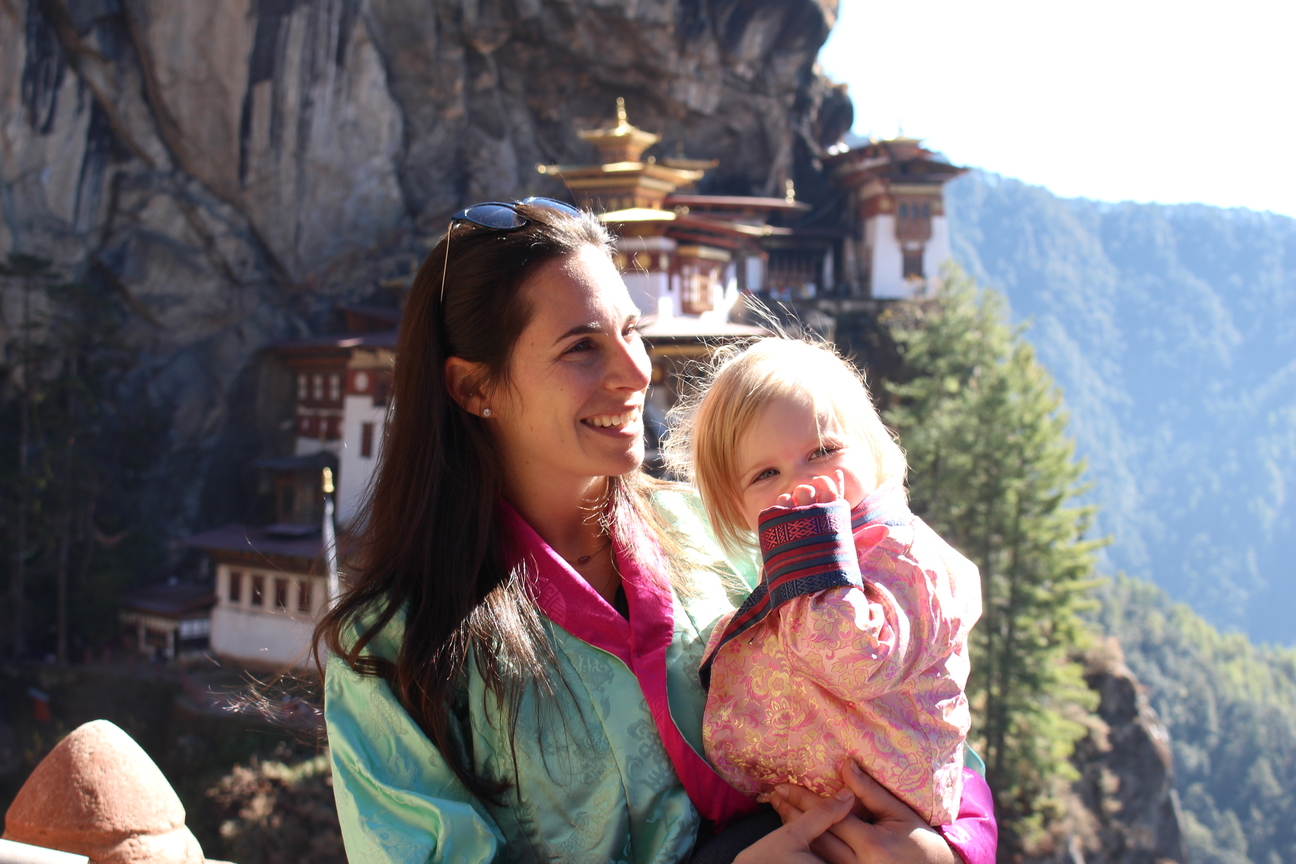 Bhutan is a peaceful Buddhist nation known to be one of the happiest countries on earth. So we figured we'd test out its magic on a freshly opinionated 15-month-old little girl! Would the sheer presence of monks make her zen? Or would being in Tiger's Nest, one of the holiest places in the world do the trick? Maybe neither, but we figured the high altitudes and decreased oxygen would at least keep her from screaming.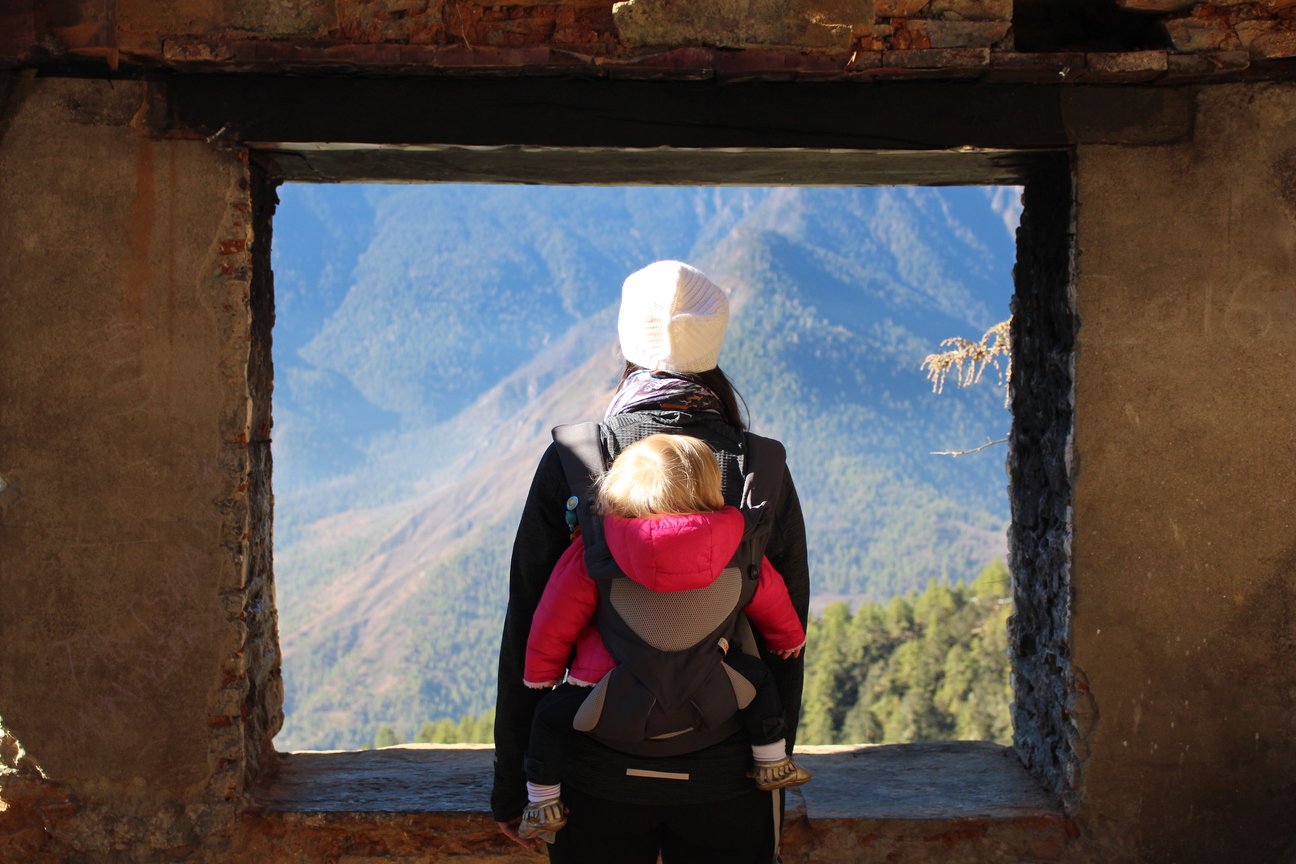 So how did she fair? The answer is much better than her mom and dad-bod parents! Before I describe the Tiger's Nest experience, it's important to note that I am in no way a skilled hiker and get winded from riding an escalator. So no one is happier than me to mark the climb to Tiger's Nest as totally doable and much easier than it appears. I should also admit that the baby and I rode a mule for the first half. So if you asked the donkey, he might sing a different tune…assuming he can still breath after being crushed by us for an hour.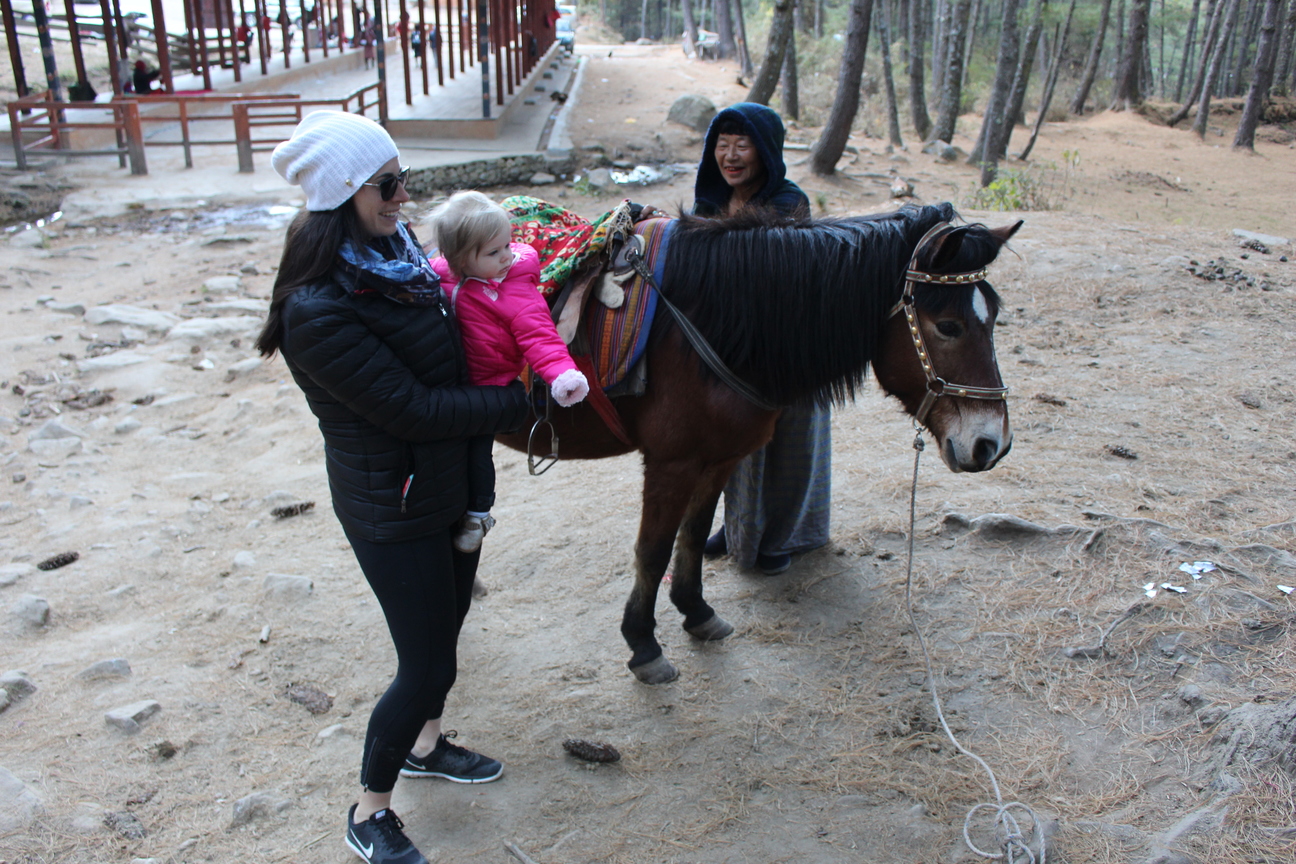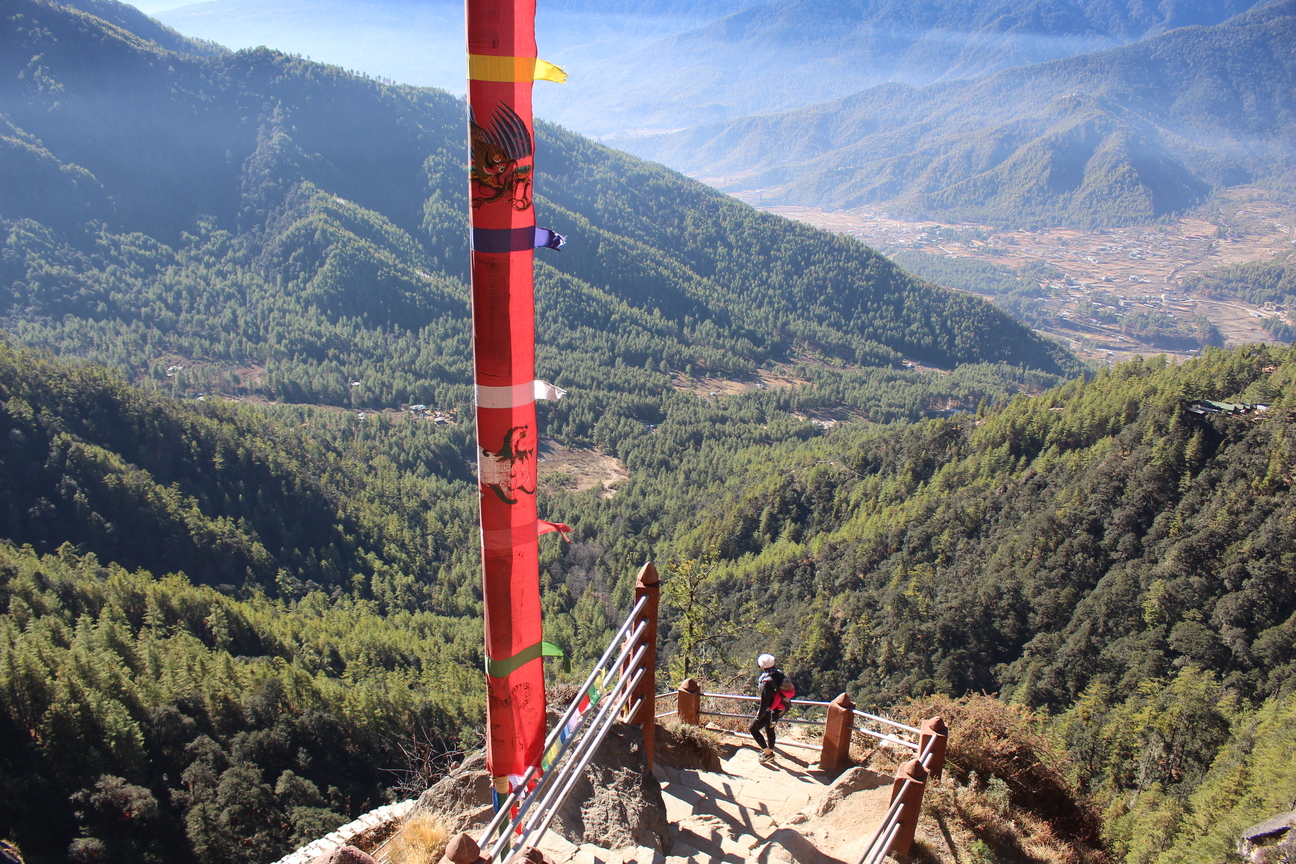 We started early at 7:30am to beat the crowds, which allowed us time on the mountain with only a handful of other people and an almost empty monastery at the end. We went Wild West meets Far East and mule'd it up for the first hour while Chris hoofed it on foot. I enjoyed the view, the baby napped and Chris was far enough behind not to get sweat on us.
By the halfway marker up the mountain the donkeys staged a coup and you could almost hear them chanting "hell no we won't go," so we dropped them off at the local watering hole (not to be mistaken for a bar, this was in fact just some water in a hole). With the toddler in the Ergobaby on my back and Chris having completed his mountain warm-up, off we went to Tiger's Nest Monastery.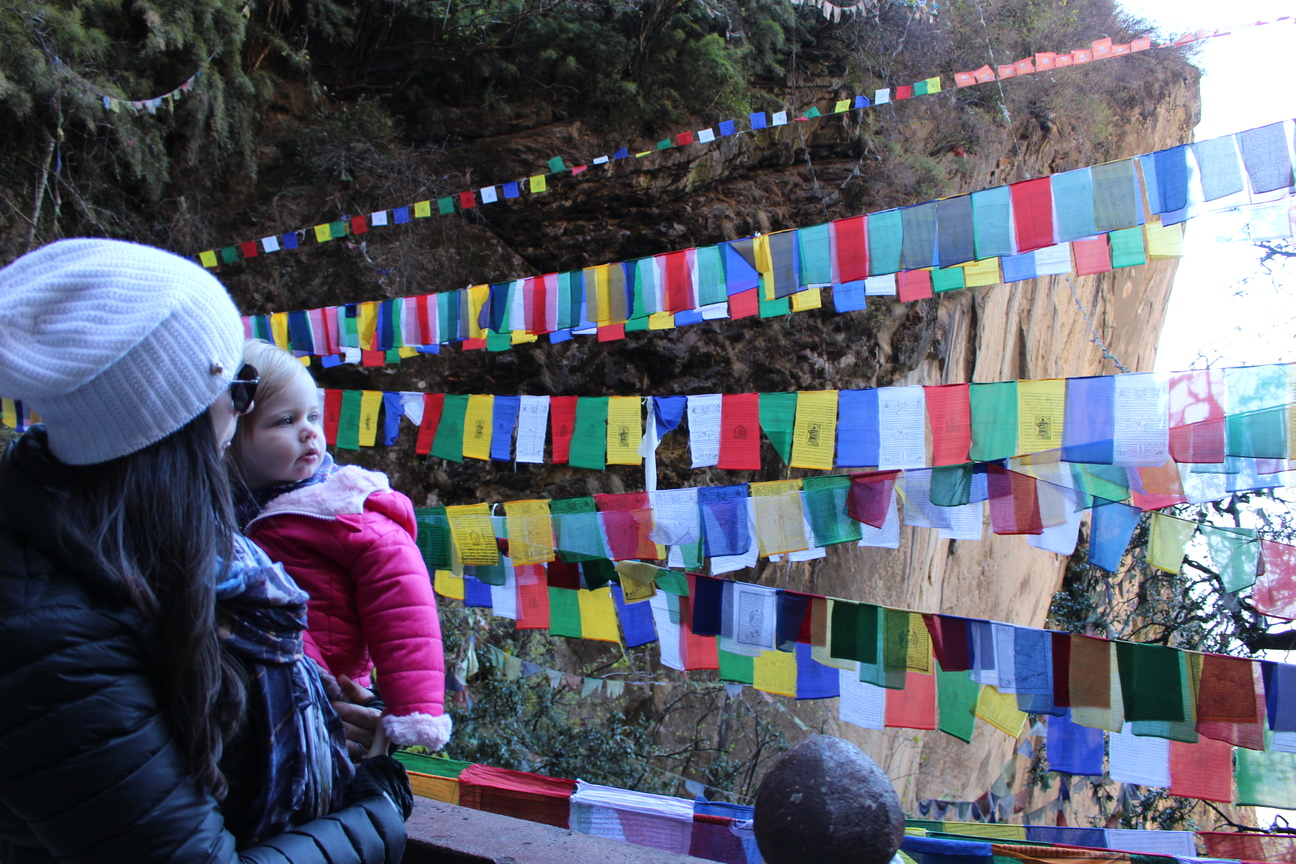 The next hour was a mix of steep inclines and flat paths to catch your breath. Since Tiger's Nest Base Camp starts at 2,300m and the monastery is 3,100m, the altitude change is noticeable but not crippling (I'd like to think the baby was napping by her own free will and not passed out from the lack of oxygen. But to be honest, when it comes to toddlers you're not all that picky for methods of keeping them still and quiet).
700 steps down, then up to the monastery across an old bridge and waterfall and you've reached Tiger's Nest. It was clear from the mass quantity of prayer flags surrounding us that someone had prayed very hard for us to make it to the end. I'll take any help I can get!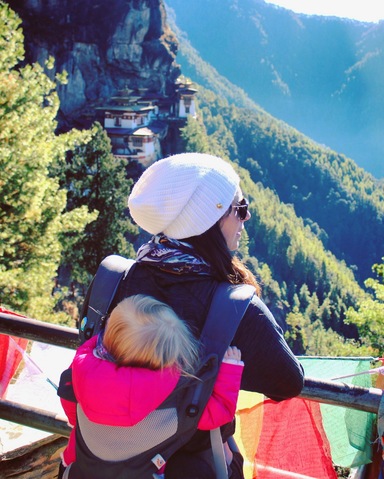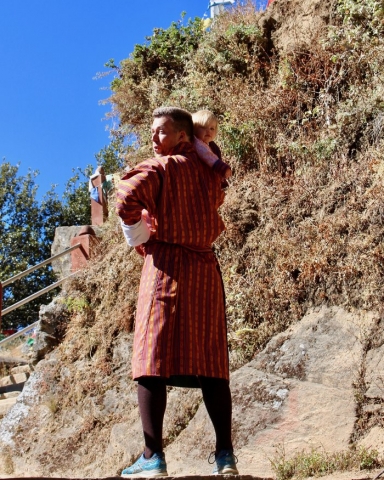 With no cameras, bags, hats, or shoes allowed in the monastery, you're left to experience it in peace. I initially assumed these measures were put in place to ensure no evidence of Bruce Wayne's true whereabouts would be documented, but alas it was to keep it "sacred"….whatever you say monk man, but I see you hiding him back there!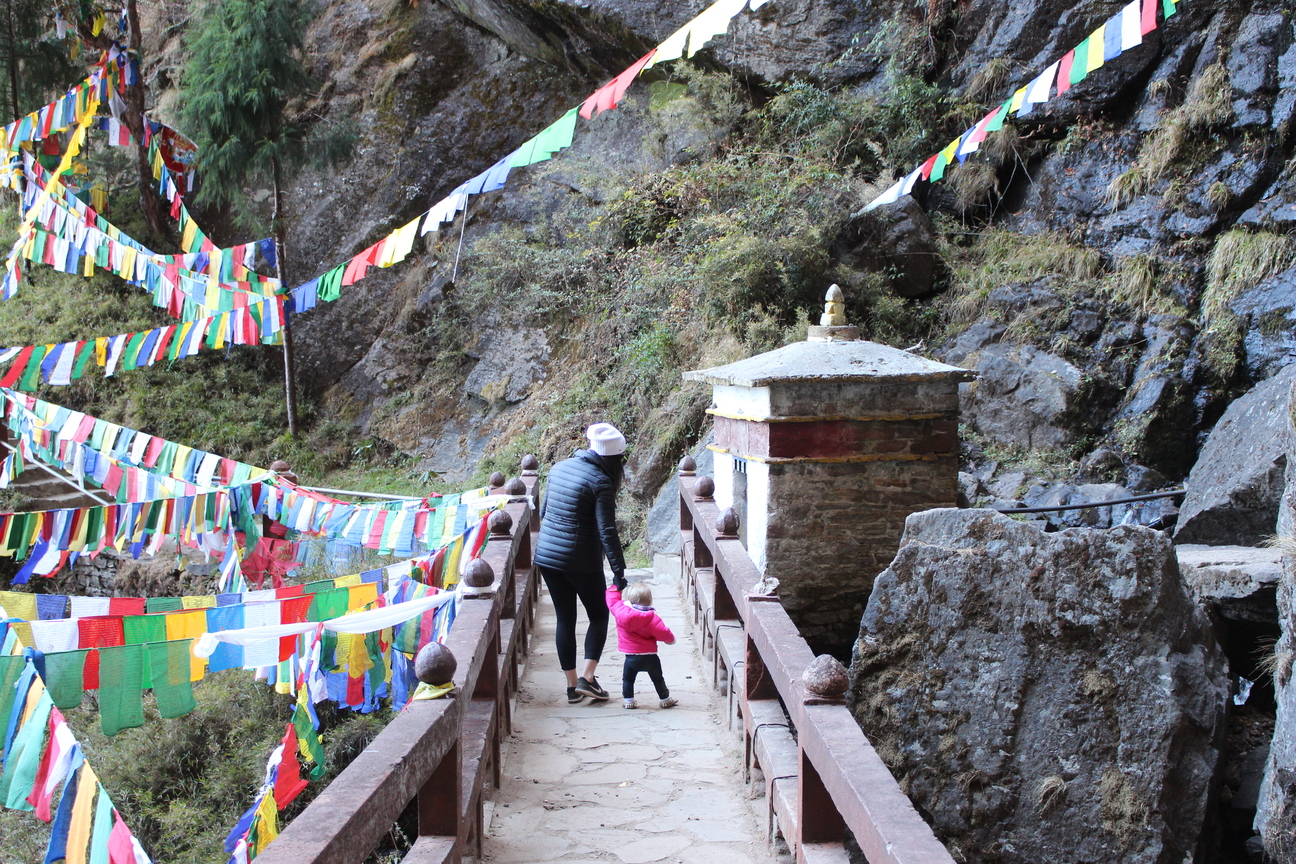 Being blessed by holy water, lighting candles for lost loved ones, seeing centuries old Buddhas and taking in the sheer architectural feet of this place was an experience that even calmed the toddler. Her obsessive waving even made the monks deep in prayer smile and return the gesture, which was a relief because I'm not sure what would've happened if they disapproved.
And just like that our time was over and the trek back down began. Clearly exhausted by her ascent, the toddler slept the entire 1hr hike down. Being early December the air was cool and we never saw one bug, which is always a win.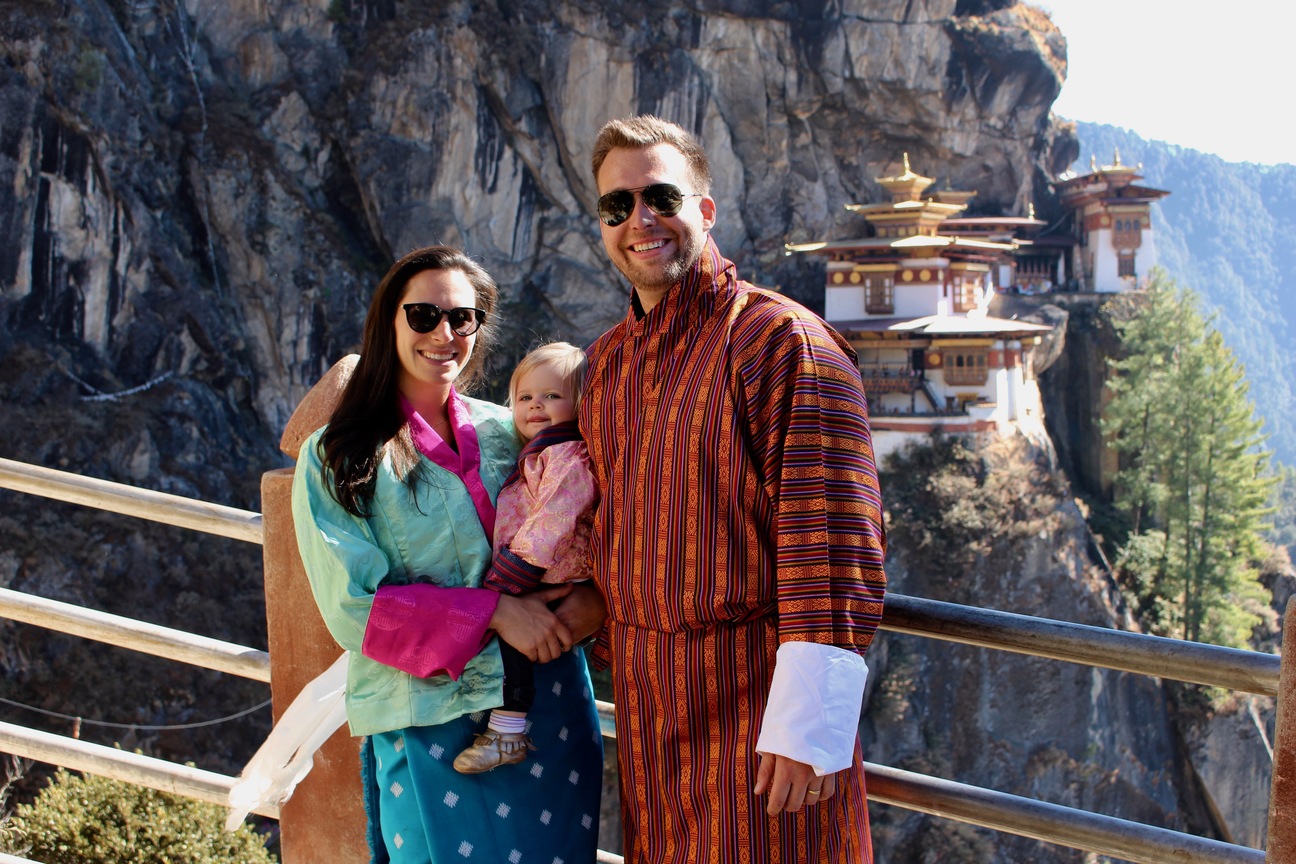 All in all it was one of the most enjoyable hikes we've ever done. No one died, the altitude was genuinely not an issue and the mules called off the revolution just in time to take the next group of mom and dad-bods halfway up the mountain. So don't sweat the altitude, just sweat off the Bhutanese curries and get yourself some spiritual time in Tiger's Nest, Bhutan.