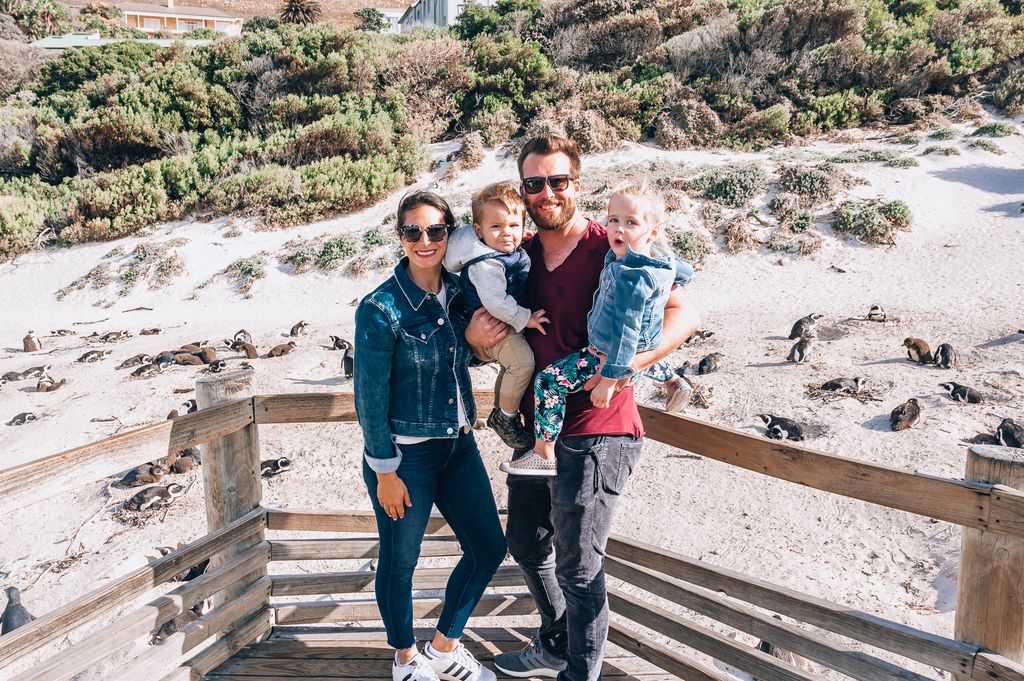 I've explored Cape Town pre-kids, pregnant, with a newborn and now with 2 toddlers, and I have to say it just keeps getting better with age. From penguins to seals, there's enough wildlife to call it a safari, and so much South African wine at amazing prices that parents will be singing Cape Town's praises for years to come. Here's our favorite things to do with toddlers in Cape Town, family accommodation in Cape Town, and top shopping spots in one of our favorite cities in the world.
Muizenburg Bath Houses and Playground
There are a few places you can see colorful compounds along the coast. But with kids in your party, the best bunch are the ones that come with a matching Muizenburg primary color beach playground next to Surfer's Corner. You can watch the surfers hit the waves, take pictures in front of the houses and let out some energy all in one fell swoop. Basically, a complete win.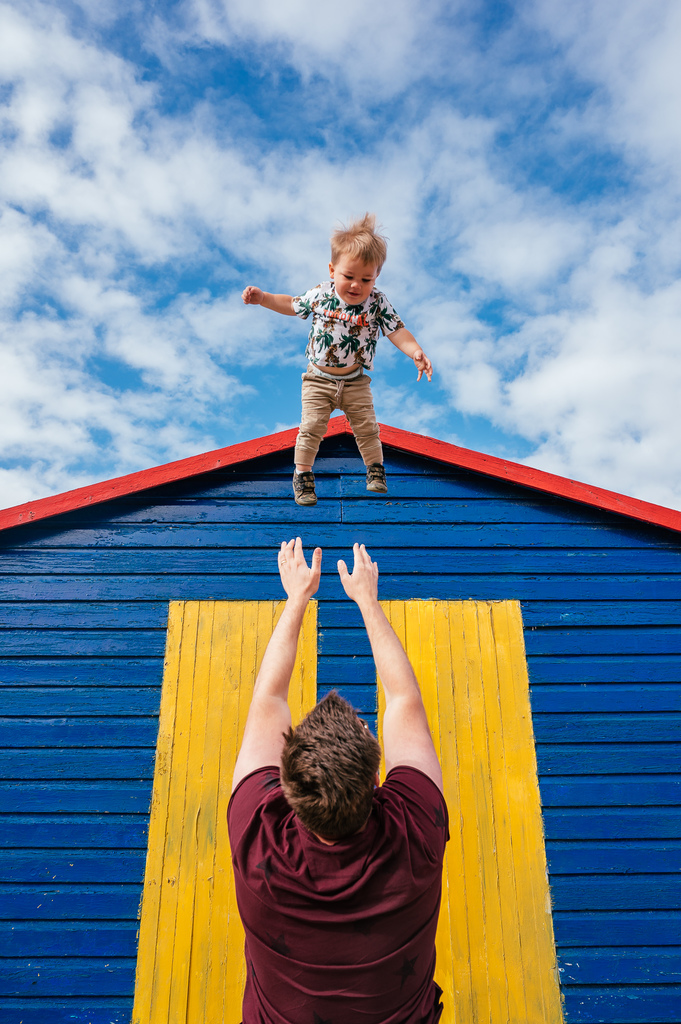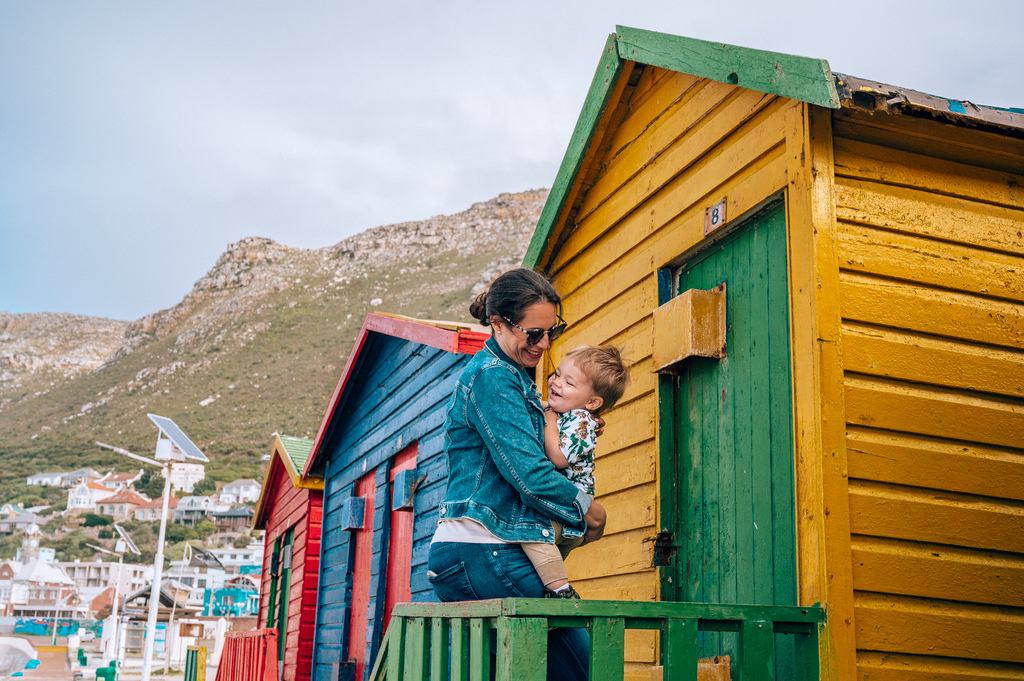 Boulders Beach Penguin Colony in Simons Town
Because confusing our children is a never-ending joy, why not show them where penguins take their summer holidays?! Strolling down the wooden boardwalk to Penguin Beach, where there's literally dozens of penguins just sunbathing and living their best life, is the best possible kid activity in Cape Town. It truly never gets old being so close to wild South African penguins waddling around the beach. Your entrance fee includes Boulders Beach which is a great area to hang, swim, and even get closer to any stray penguins snoozing beneath some boulders.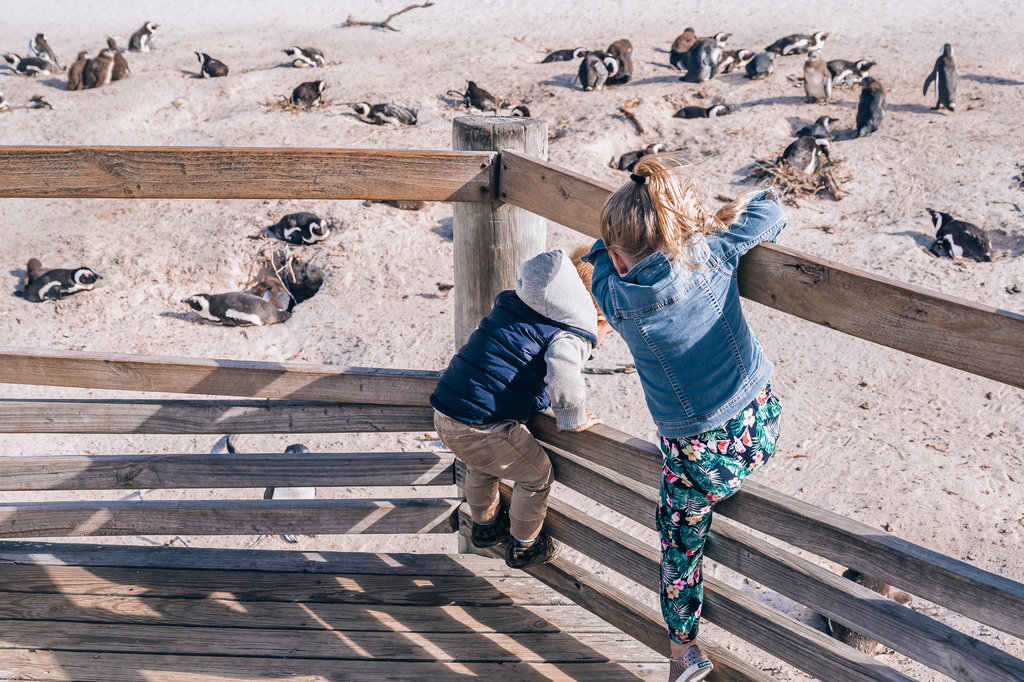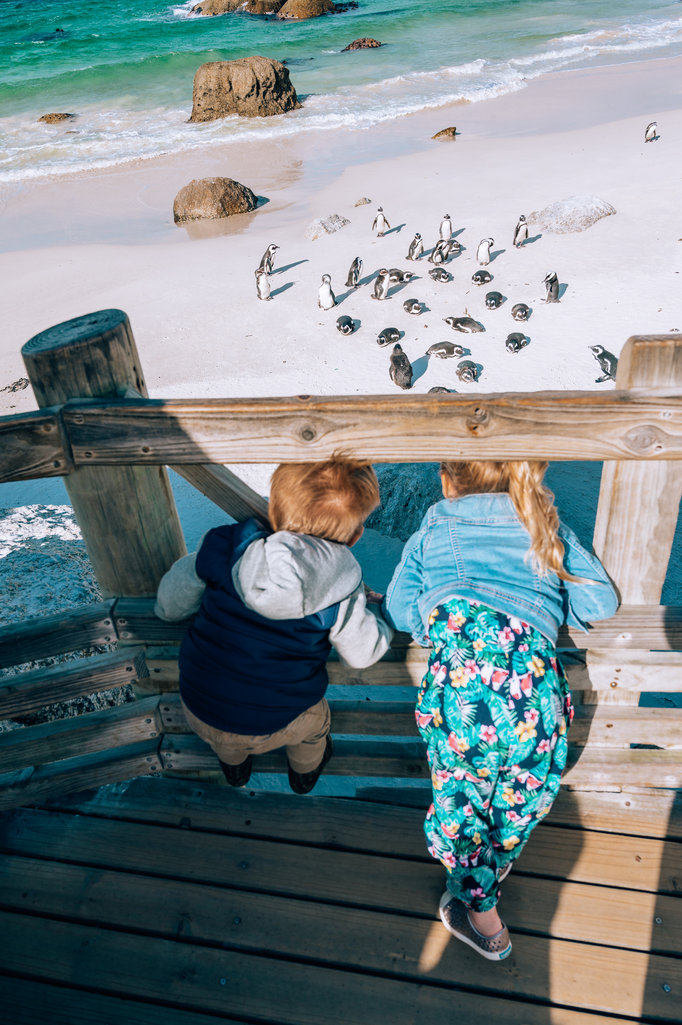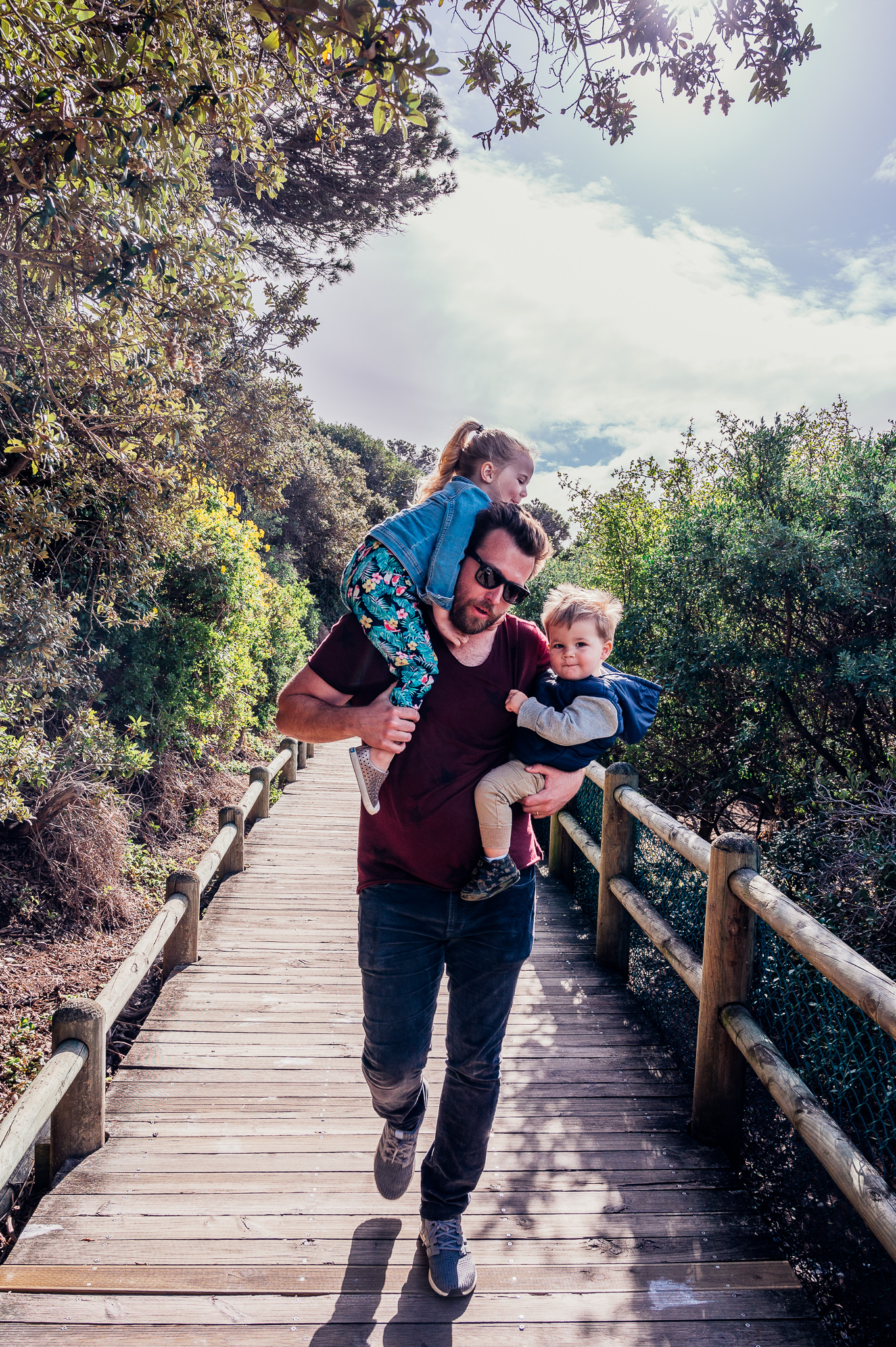 Kalk Bay, Cape Town
Art galleries, crafts, hand painted African pottery, clothing stores and fun souvenirs are all easily found in Kalk Bay. It's a super fun neighborhood right on the water where you can watch the train ride along the coast all while seeing some of the best art Cape Town has to offer.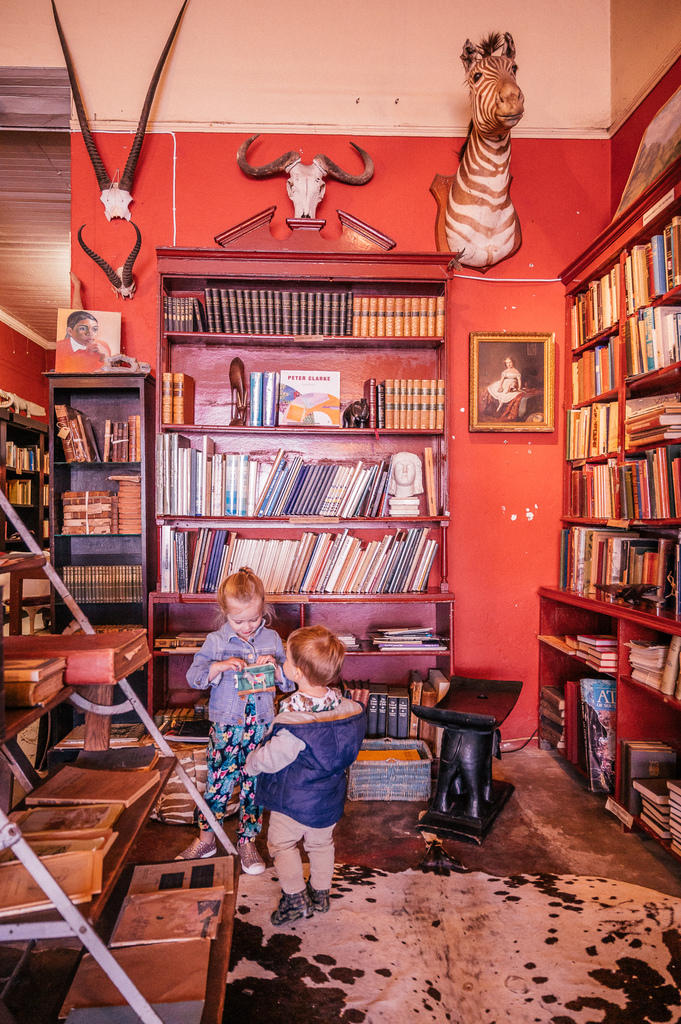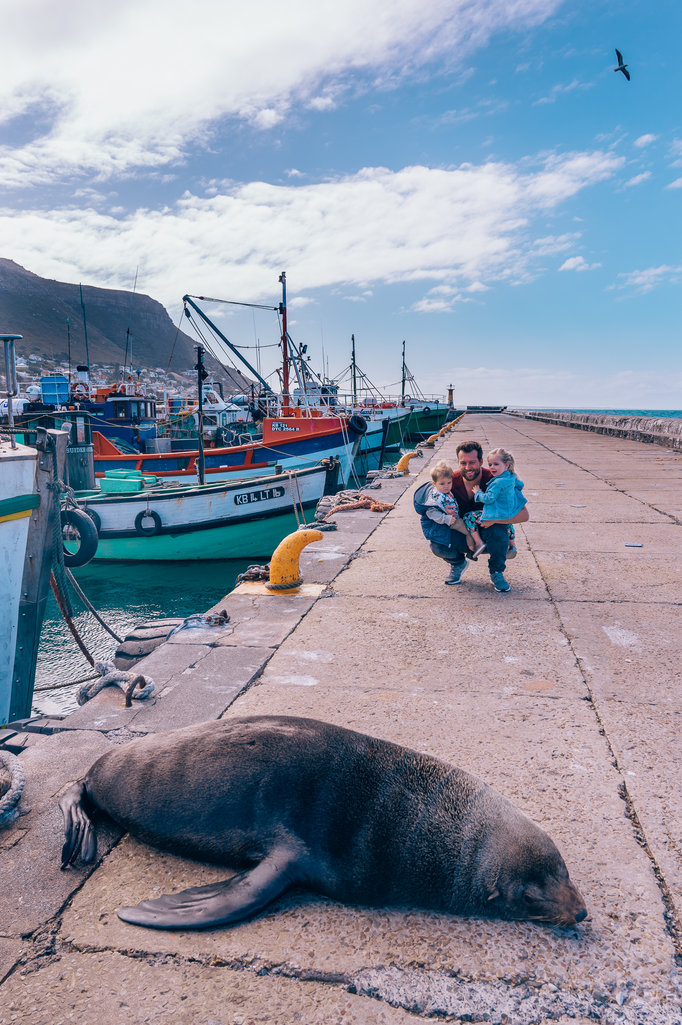 Harbour House Restaurant in Kalk Bay
Seafood and seals, it's what Harbour House does! Combine the freshest of catches with views of seals diving off the pier into the crashing waves below and you have an epic lunch view worthy of writing home about. There's another branch in the V&A waterfront, but the one in Kalk Bay is my favorite as far as kid friendly restaurants in Cape Town go.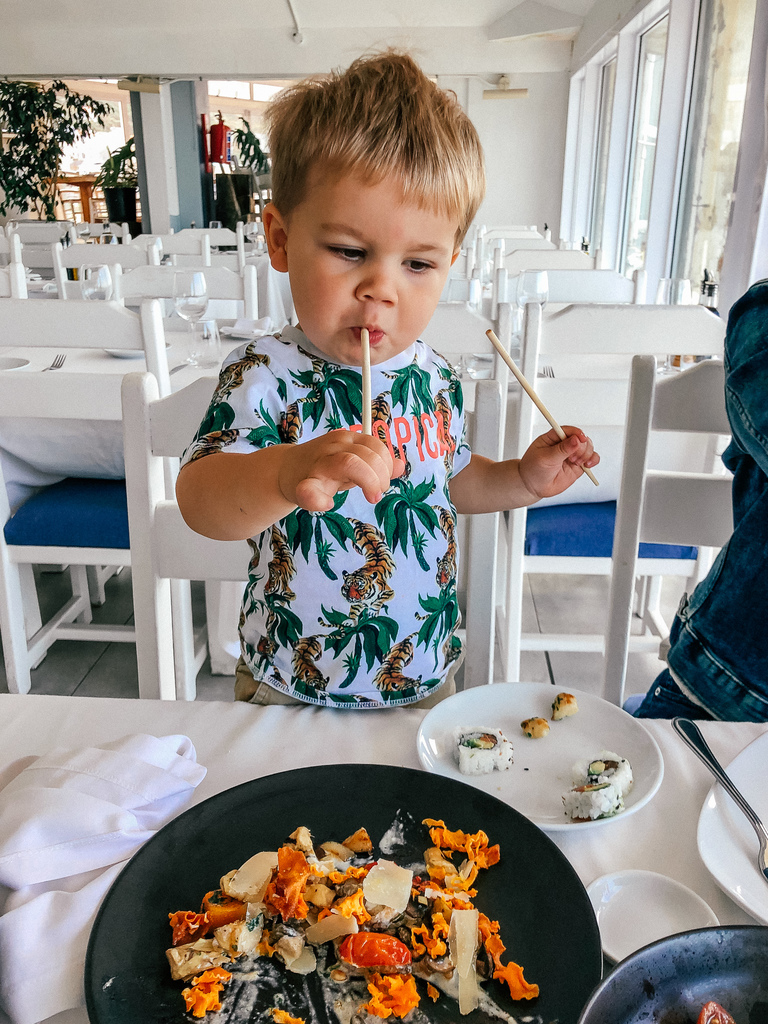 Watershed Market
The V&A Waterfront holds my favorite shopping and craft destination in all of South Africa. The Watershed boasts over 300 brands covering everything you could ever want to buy, from small souvenirs to large-scale art, and some seriously gorgeous local designer garb to boot. I could literally spend an entire day in this place if my wallet allowed! And if you want to let the kids burn off some real energy, send them into the Play Date Super Park where they can run, jump, climb and entertain themselves for hours.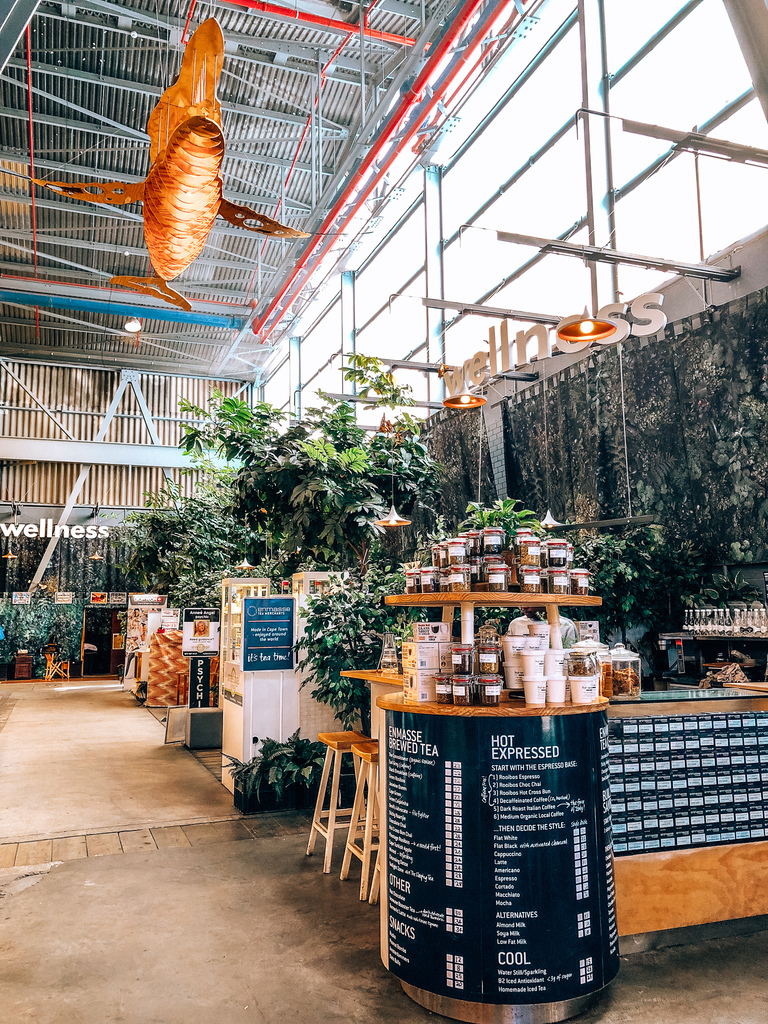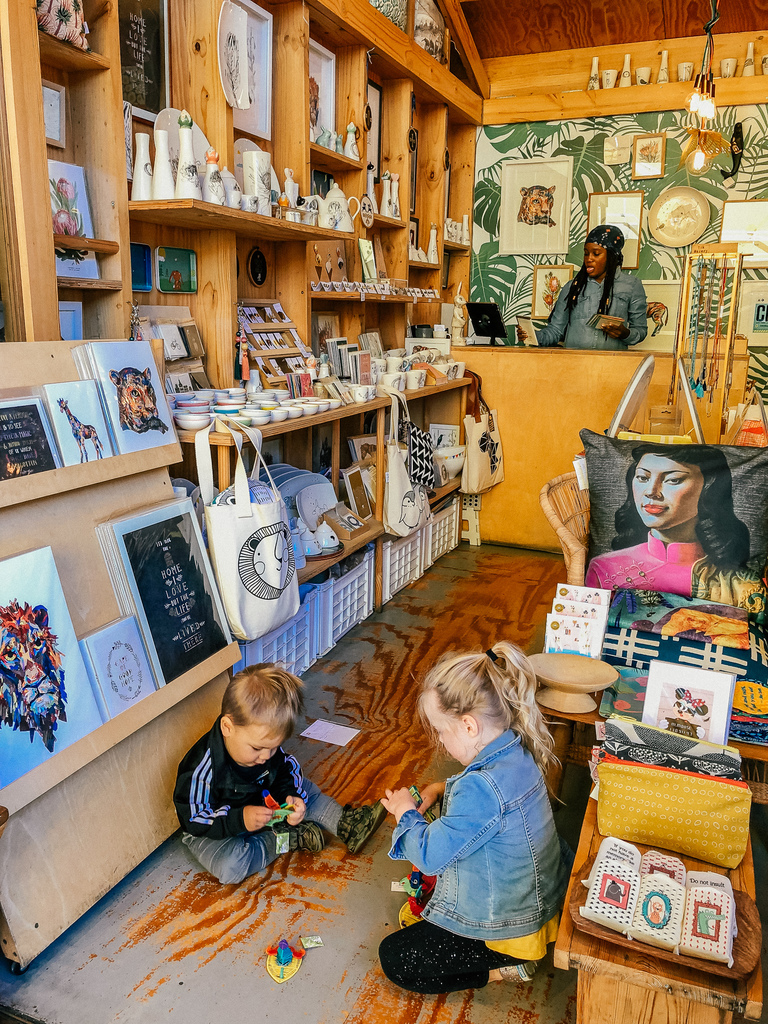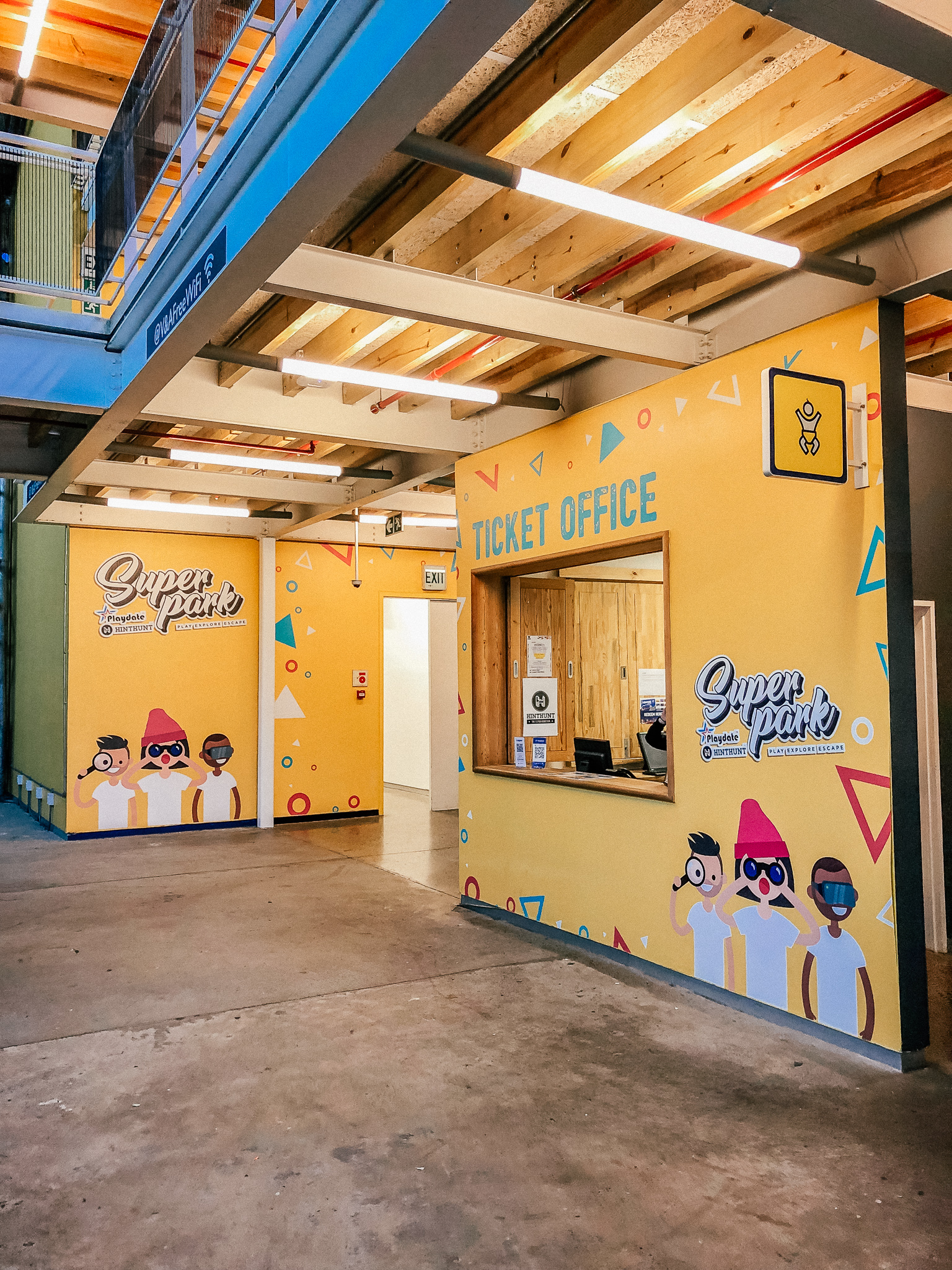 Everything on this list can be accomplished in just one day if that's all you have in the city. If you have more time head to places like the Kirstenbosch Botanical Gardens or one of the many beaches around Cape Town. For more activities, check out 72hrs in Cape Town, South Africa: Drunken Penguins or read up on our seriously kid-friendly stay at Cape Grace Hotel right on the V&A Waterfront.
Huge shout out to Epic Private Journeys who not only planned our entire South African itinerary and accomodations, but also highlighted some of these perfectly family-friendly activities. The warmth around kids in South Africa is so unique and different to anywhere else in the world. To fit in around here, the kids are meant to be shoeless and exploring, not quiet and still. Everyone you'll pass either wants to hug the toddler when he's being cute or hug the mom when they're throwing a tantrum, because they've been there too. It's this kind of welcoming environment that makes for the best family travel moments and leaves the stress at home!