Why bring your kids to a wine farm? Because bringing wine to an animal farm is apparently looked down upon.  And let's be honest, as parents we've all paid our dues at petting zoos, barn visits and other kid activities that make you wonder if a post visit amputation is more effective than a hand wash. So clearly, it's time for a family activity that all ages can enjoy. And luckily in South Africa, both grape vines and children run rampant all around you.
Franschhoek and Stellenbosch are only 1hr from Cape Town and full of family-friendly activities, so it's time to break down some of our favorites: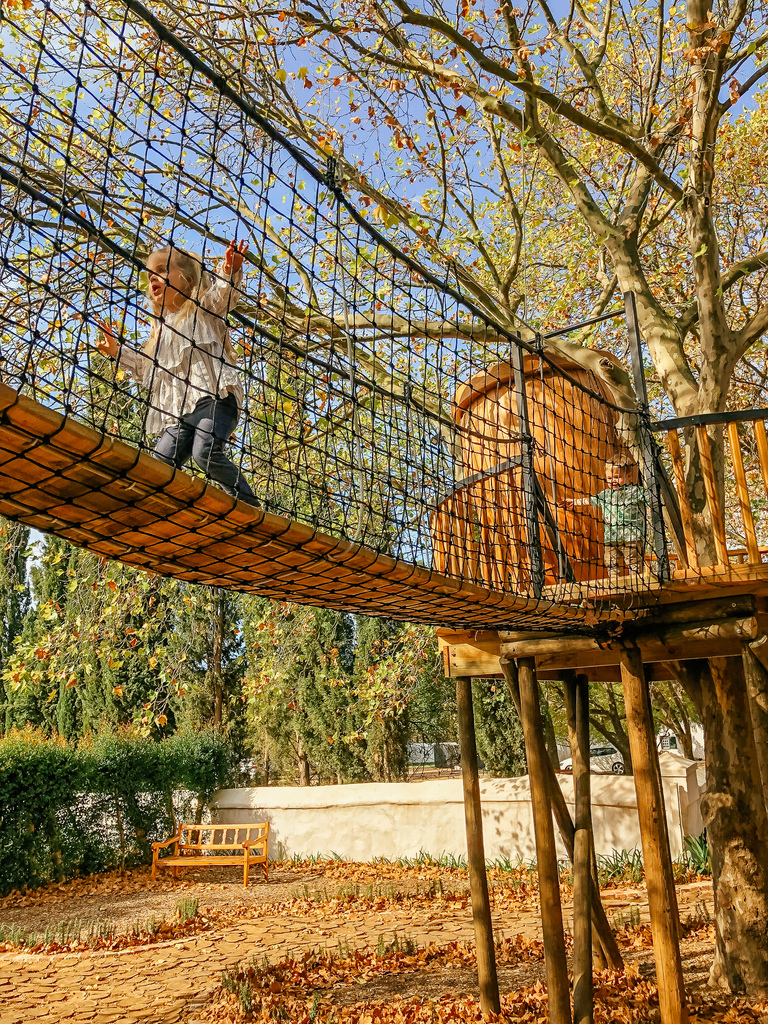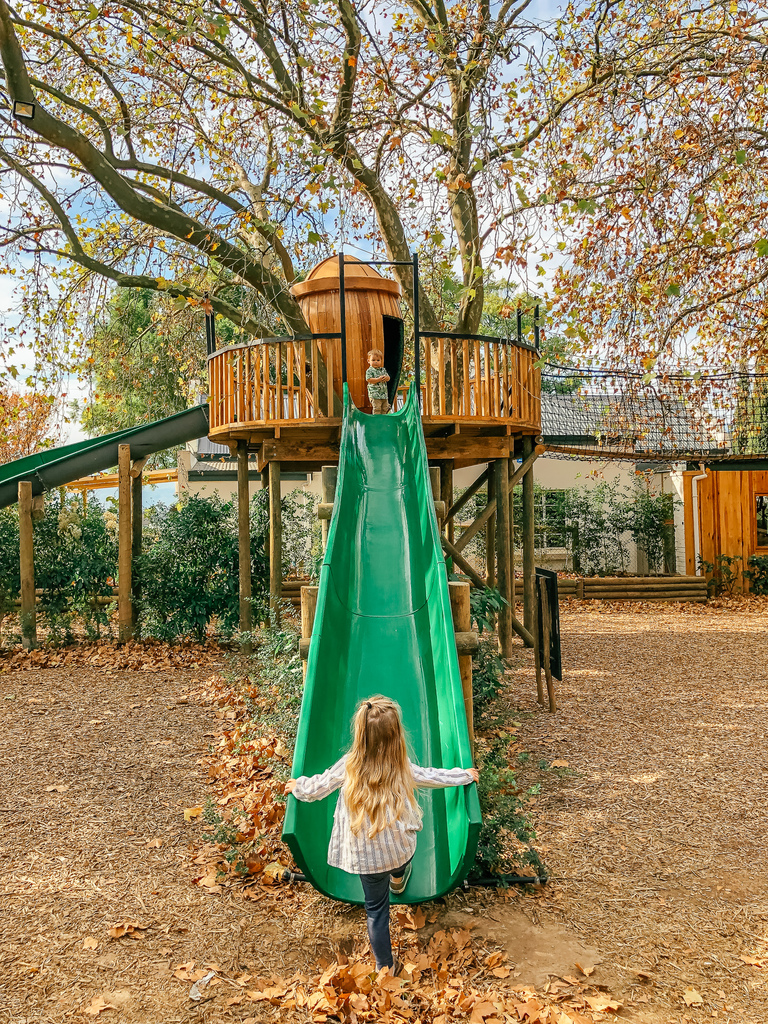 Boschendal Wine Estate and Treehouse with Kids
Let's start with the best, shall we? Boschendal is way more than your average winery, so much so it shouldn't even be contained to the words "wine farm". There's the Deli, which isn't your normal New York deli, but instead it's their casual restaurant on property with outdoor seating, gourmet burgers, pizzas and high-level family-friendly food. There's also a daily kids menu for the littles to choose from. It even comes with live entertainment as enormous chickens wander around your feet hoping you drop some food. Then there's the Werf restaurant, which is gourmet and all sorts fancy. They source 90% of the ingredients from their own garden and it's pretty much an all around stunner. On top of the restaurants, Boschendal has a gourmet farm shop, butchery, gardens, farm tours, wine tasting, mountain biking trail, horse riding, and you can even stay on property in one of their luxury farm cottages. As if all that wasn't enough, the real show stopper is the new addition to the property, known as The Treehouse. The Treehouse is a full-blown adventure park with slides, climbing pyramids, suspension bridge…I mean you name it and your kids will climb, jump, and run all around it. And what's better than watching your kids play? Watching your wine glass be filled as they play under the supervision of the Treehouse staff. If you plan ahead you can sign kids aged 4-14 up for a half day or full day camp which comes with curated activities such as cooking, playing, foraging and more. I call that a serious South African wine farm win!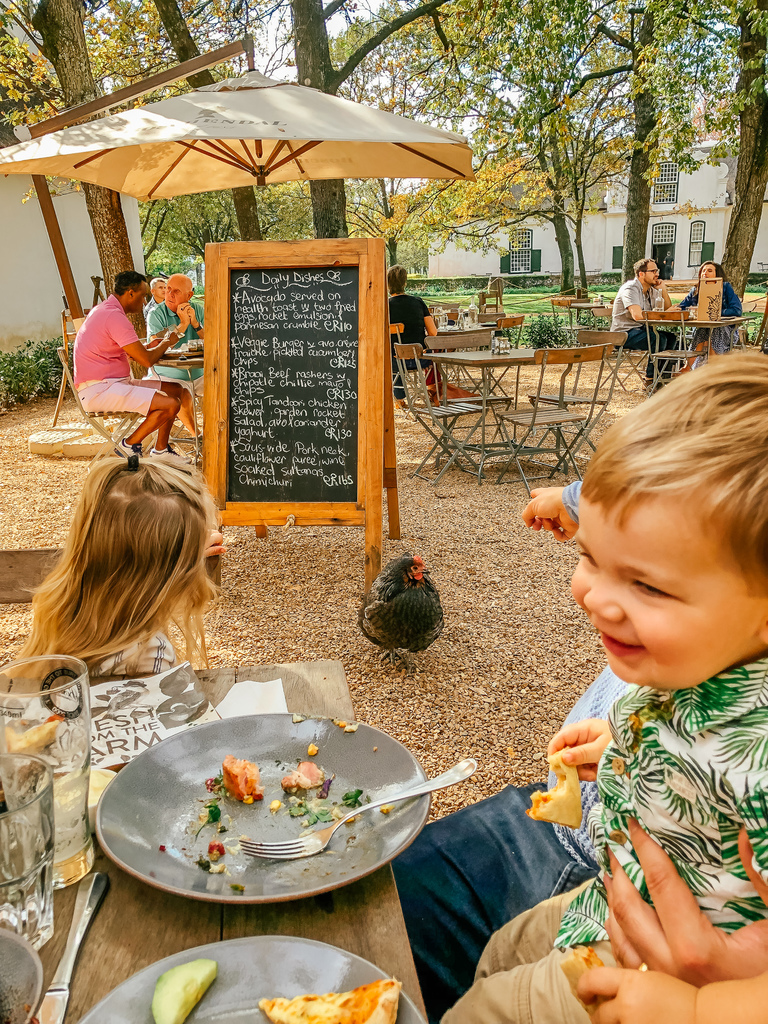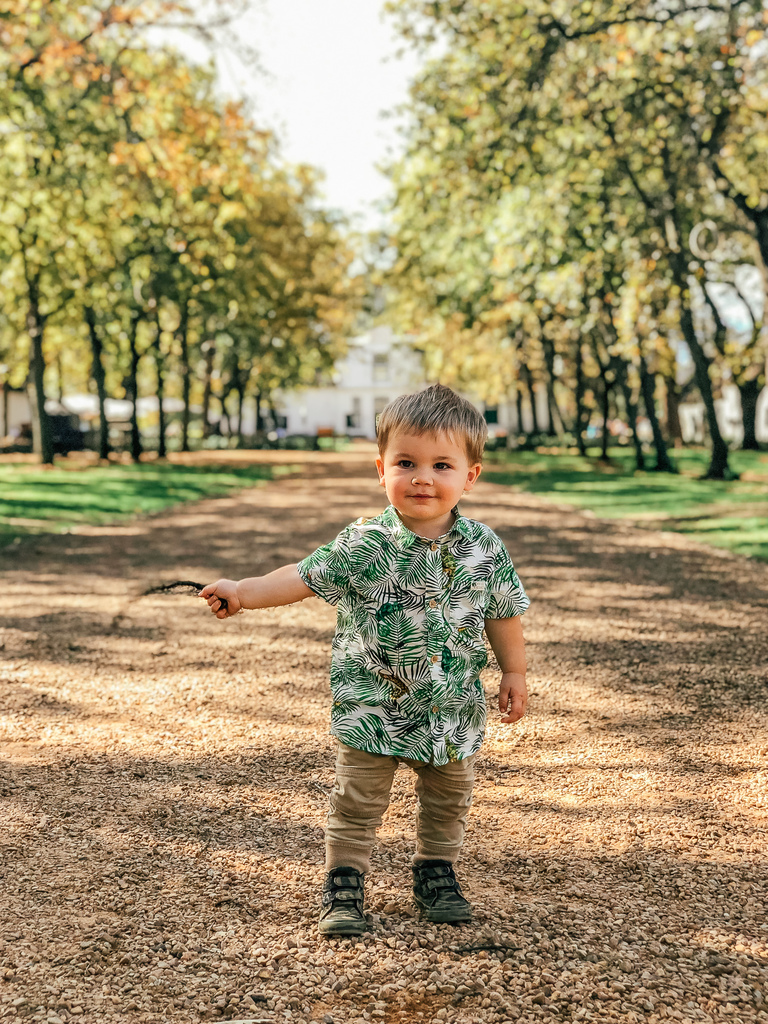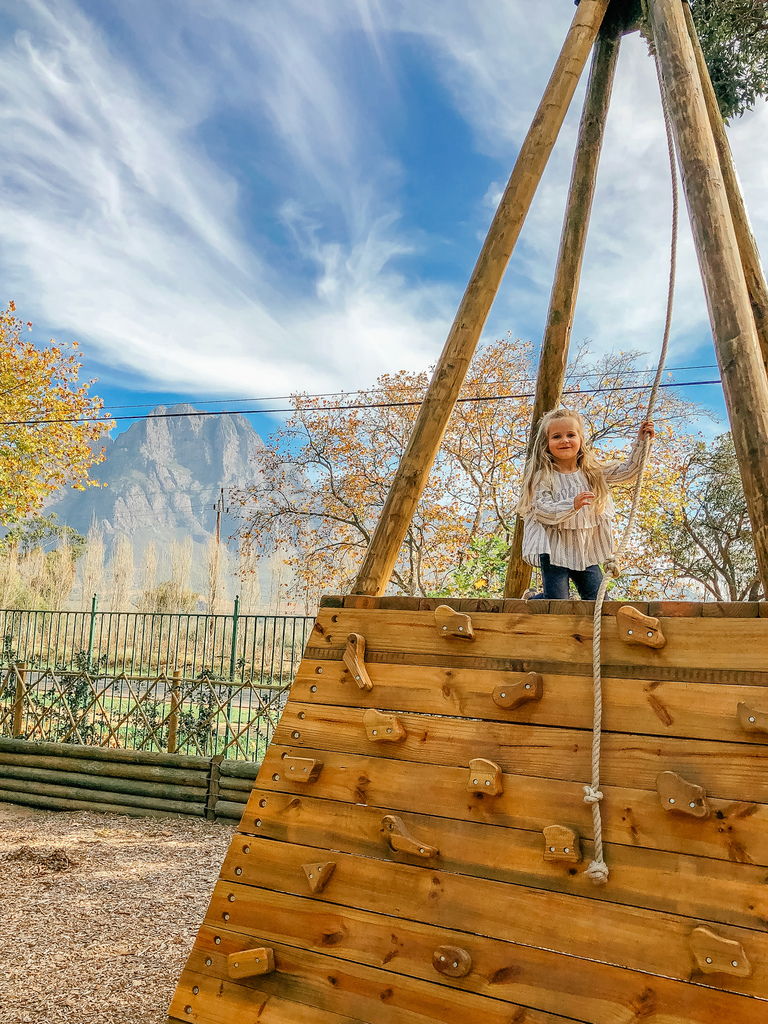 Franschhoek Cellar with Kids
Worried about the strong South African sun? No problem! Franschhoek Cellar has masterfully solved that problem with an enormous covered play area right alongside their outdoor patio seating. Even better is that it's gated and comes with full time staff supervising the area, so there's basically no way your kid could Houdini their way out of the play zone while you sip wine and eat delicious food. The only downside is that trying to get them to leave this place will most likely cause a full-blown tantrum…we're clearly going to need more wine over here!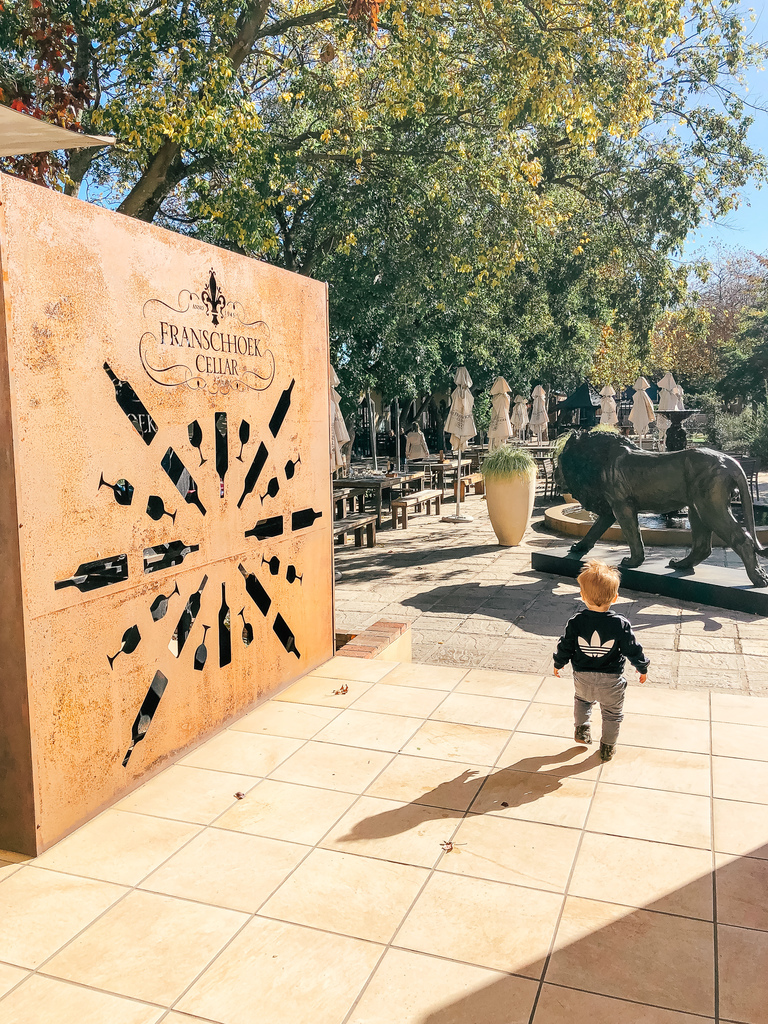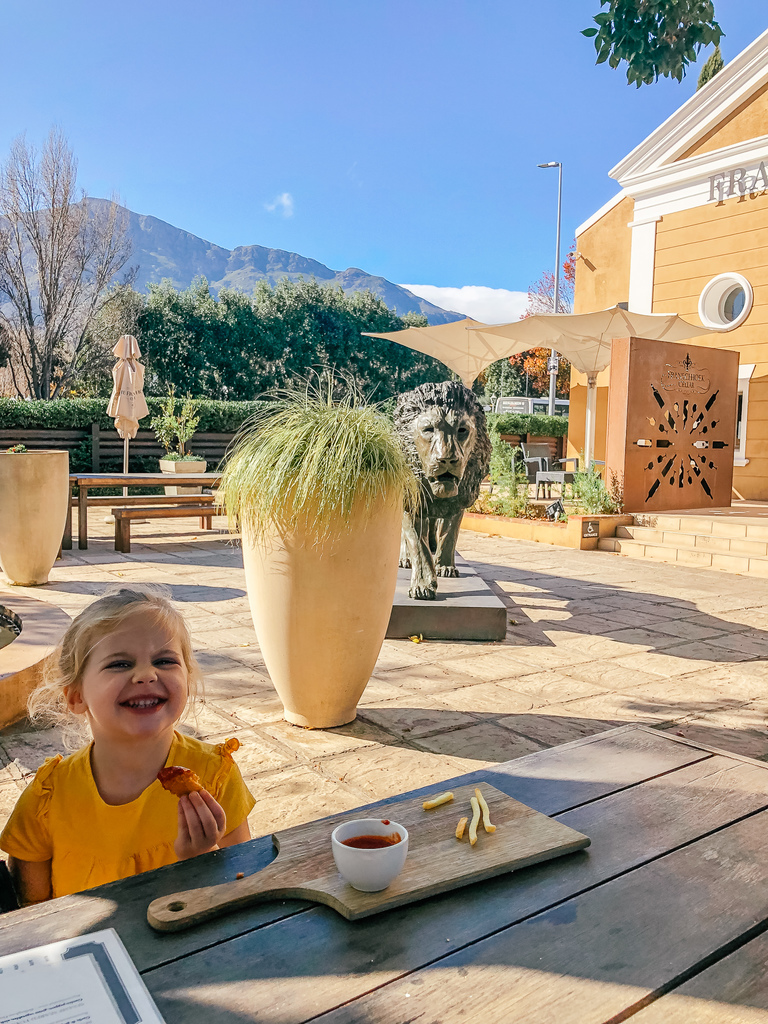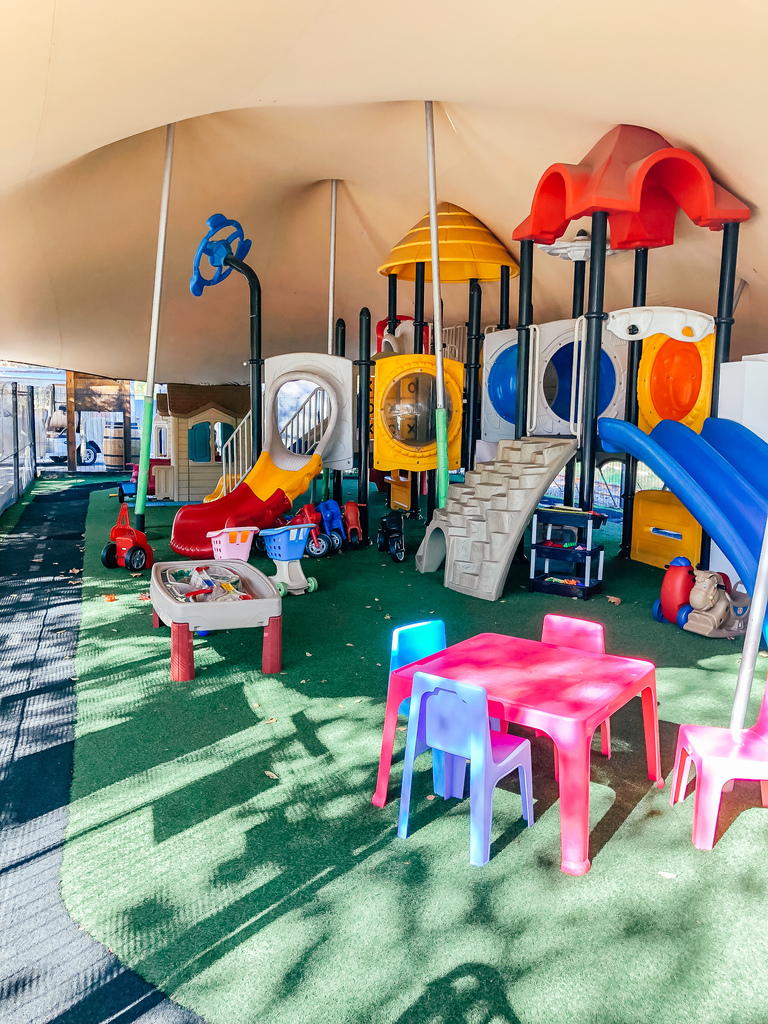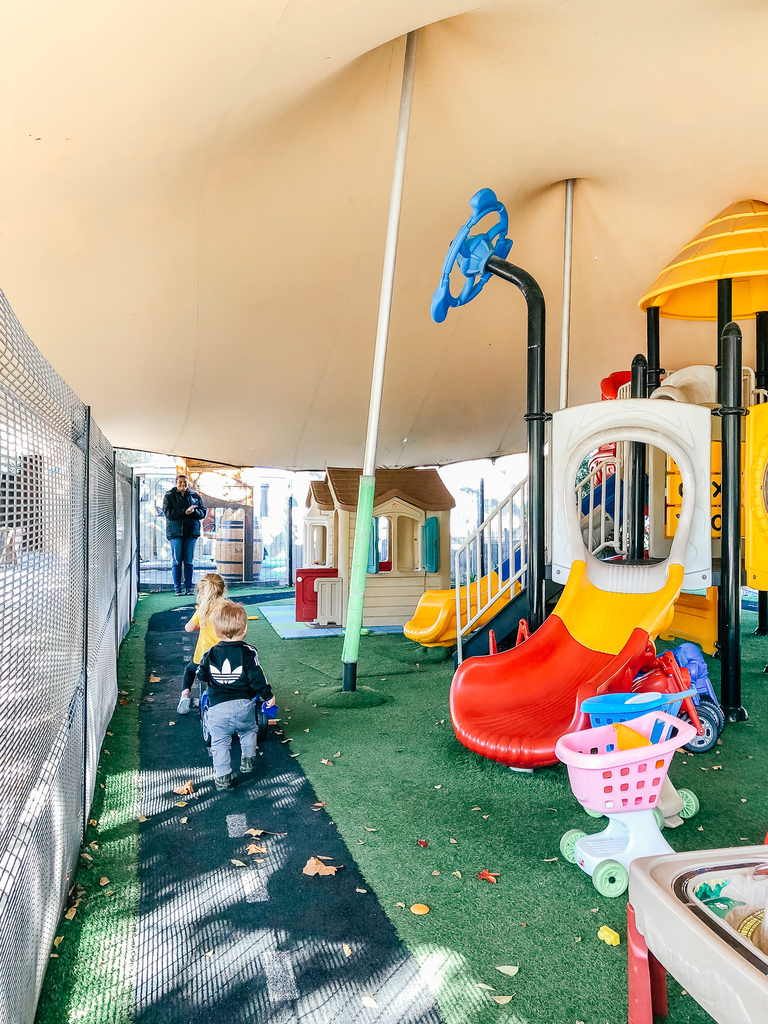 Franschhoek Beer Company with Kids
Enduring too much whining from your kids to enjoy any more wine of your own? Not an issue. South Africa has fully caught on to the micro-brewery trend and has some amazing local beers to try. The Franschhoek Beer Company not only has plenty of beer flights for your kidneys to take, but it comes with a great playground right next to the outdoor seating area. And to top it all off, how about some Rosé popsicles? Classy and childish all at the same time, sign me up please!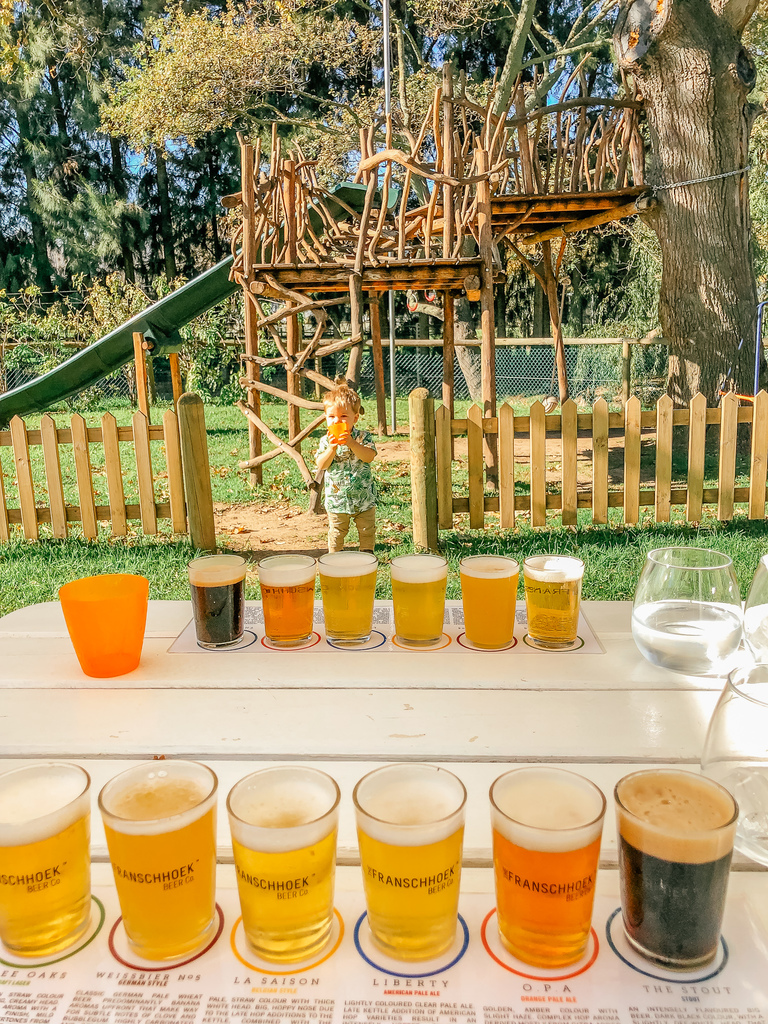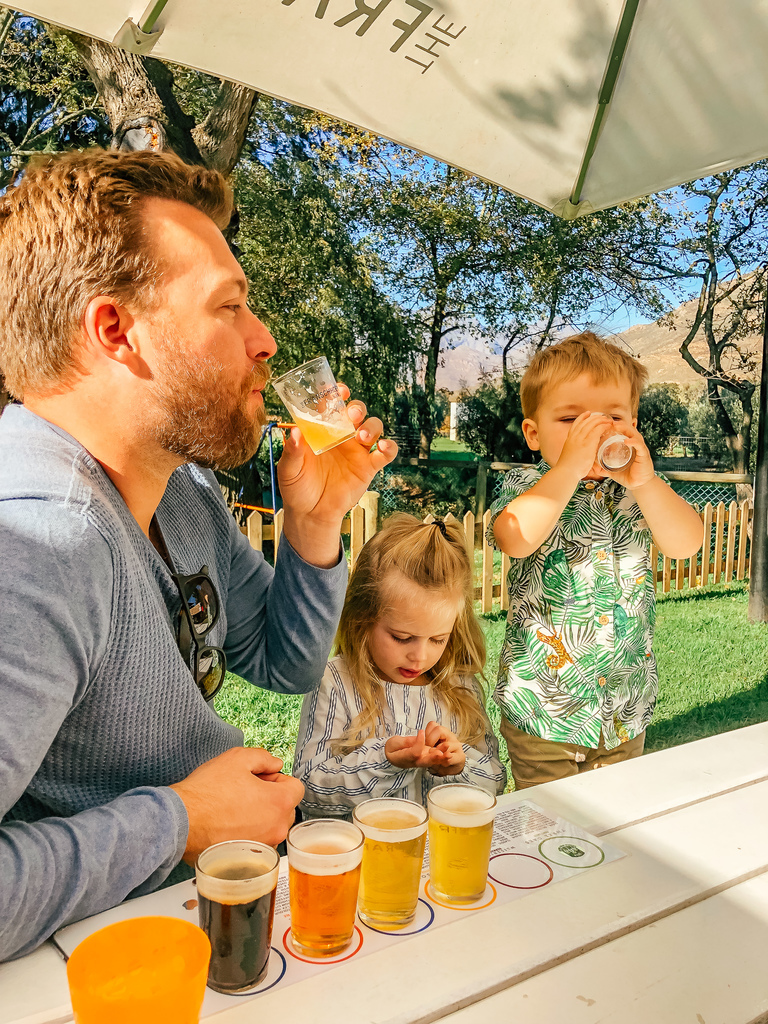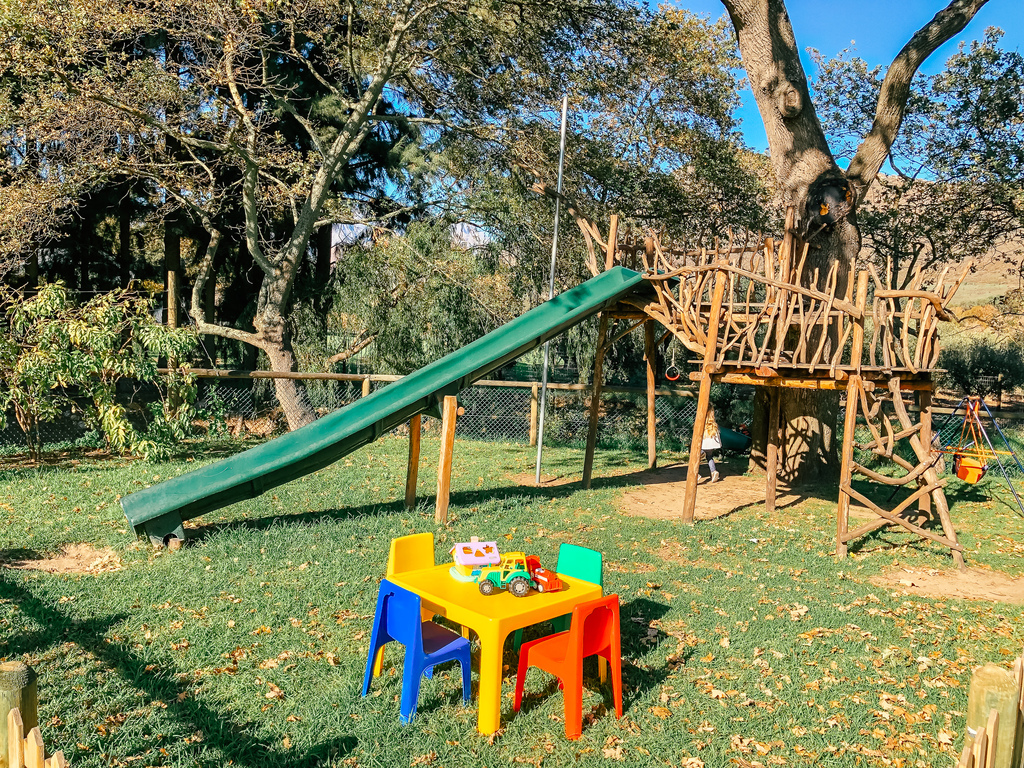 Ebony for Kids Souvenirs
Not a wine farm, but Ebony gets an honorable mention as one of our favorite family-friendly galleries in Franschhoek. Over the years we've purchased multiple pieces of local African art from these guys, as well as adorable hand-crafted dolls, toys and figurines for kids. It's a total must if you're in town and looking for something truly unique to schlep home. It's important to note that there's 2 Ebony galleries in Franschhoek, one is more for the high-end art pieces, and the other has a bigger mix of handicrafts, art, furniture, etc. While they're around the corner from one another, if you only have time for one, go to the bigger shop in Franschhoek Square.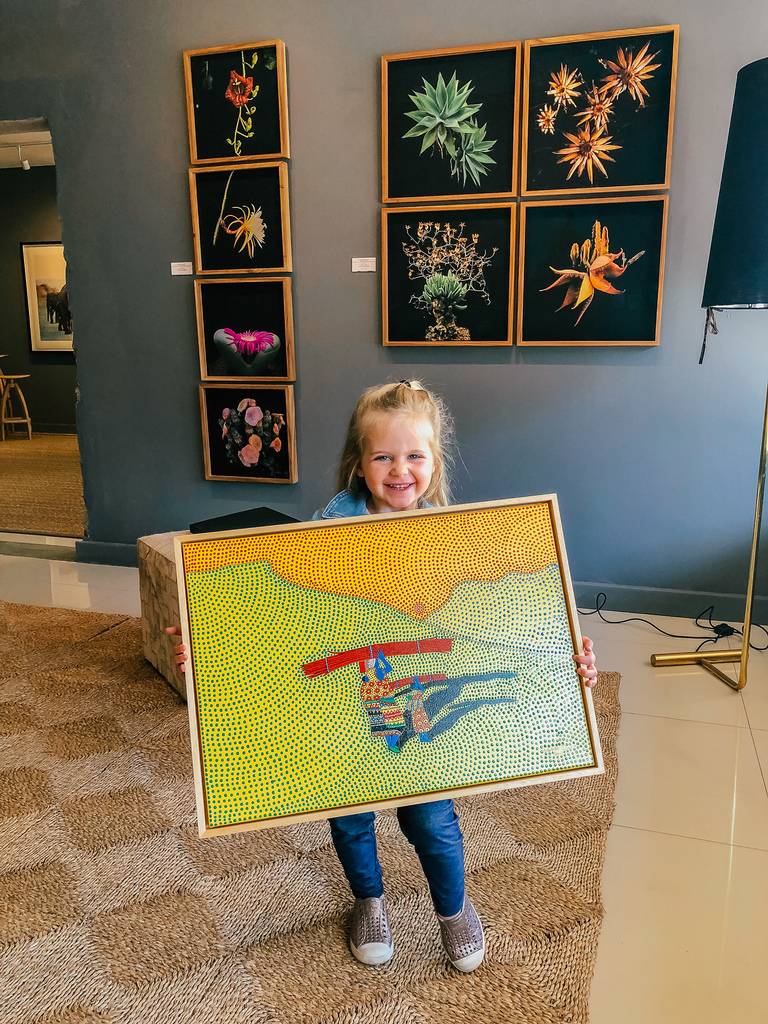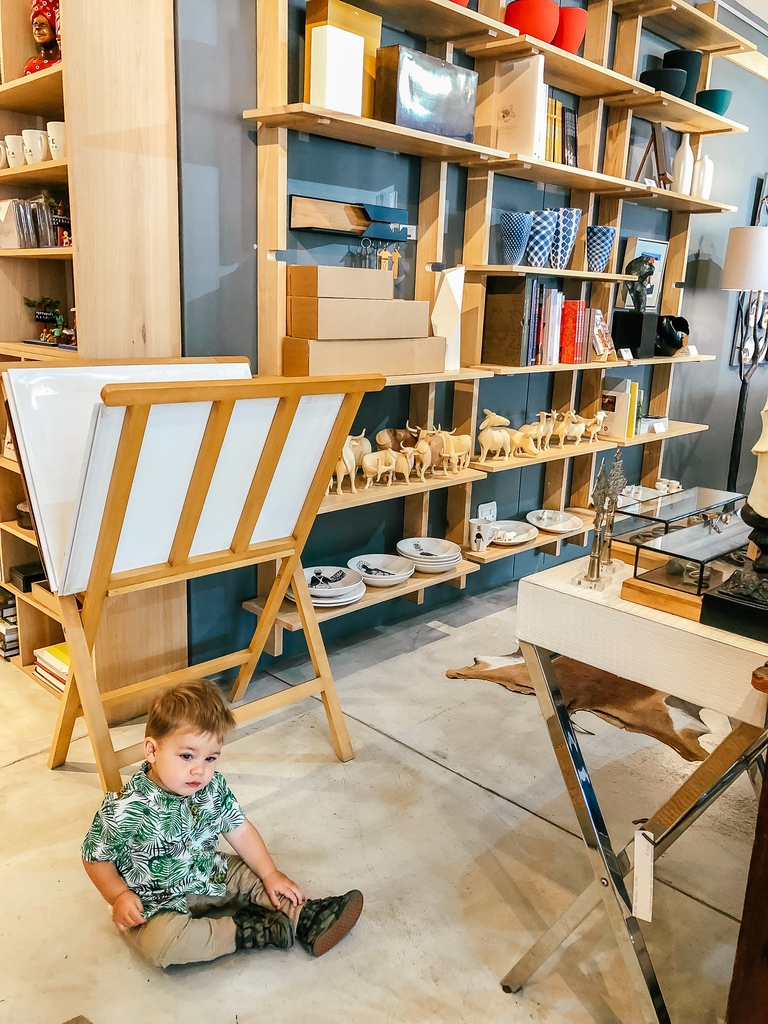 So there you have it. A wine farm, a treehouse, a brewery, and a gallery, all within the Franschhoek and Stellenbosch wine farm region of South Africa. To say this area is family-friendly is such an understatement! If you're planning a trip to Cape Town, you'd be remiss not hang in this area for at least a day or two.
If you're in need of more planning tips for traveling to South Africa with kids I've got you covered in the links below. Or have a go with the amazing experts at Epic Private Journeys who planned and executed our South African itinerary for us this time around.