Every traveler worth their airline miles owns a good portable speaker, and now our globetrotting toddler doesn't have to be excluded thanks to WavHello's SoundBub! I'm hoping this means less sticky fingers trying to grab our other electronics…a parent can dream, right?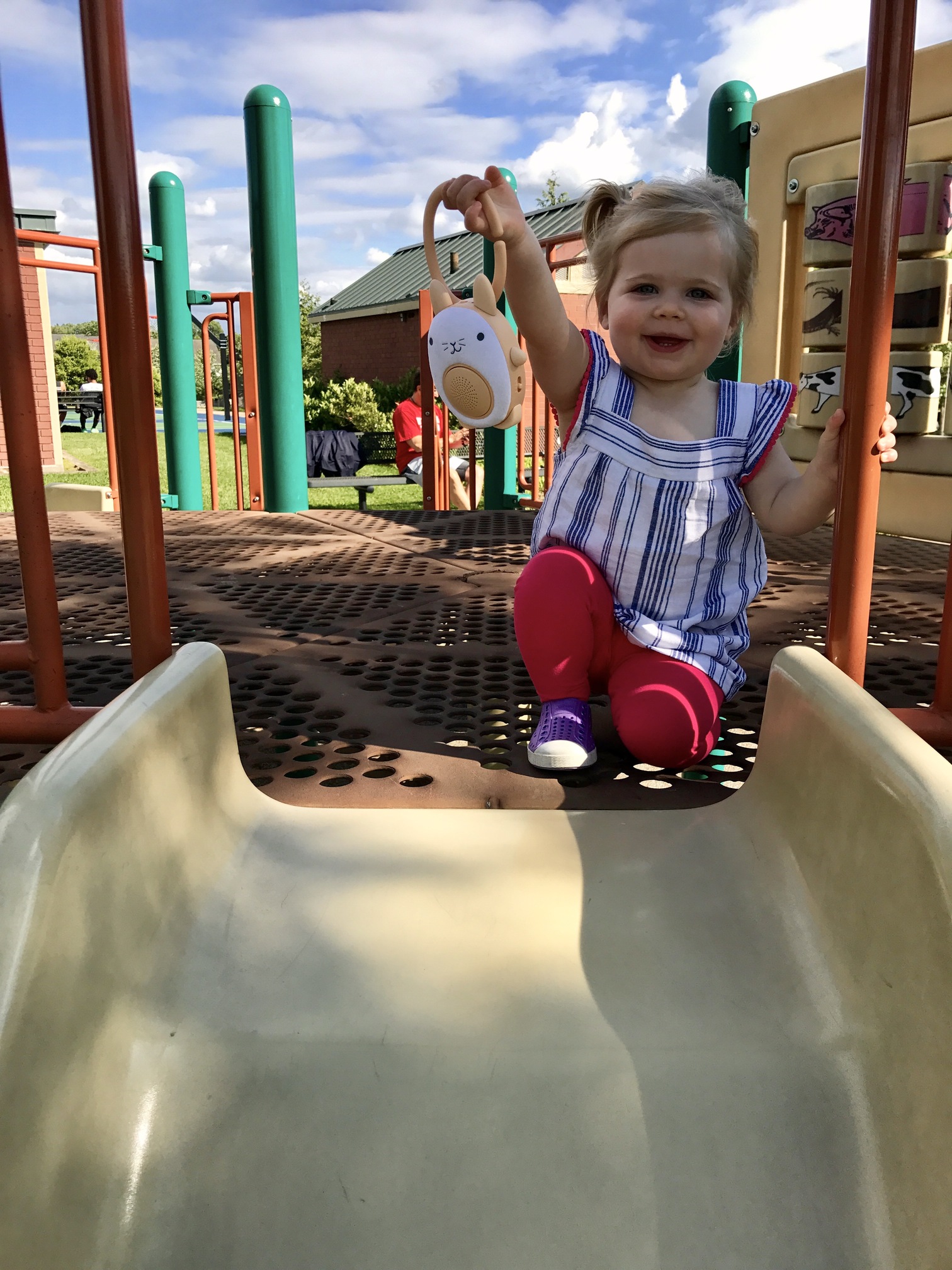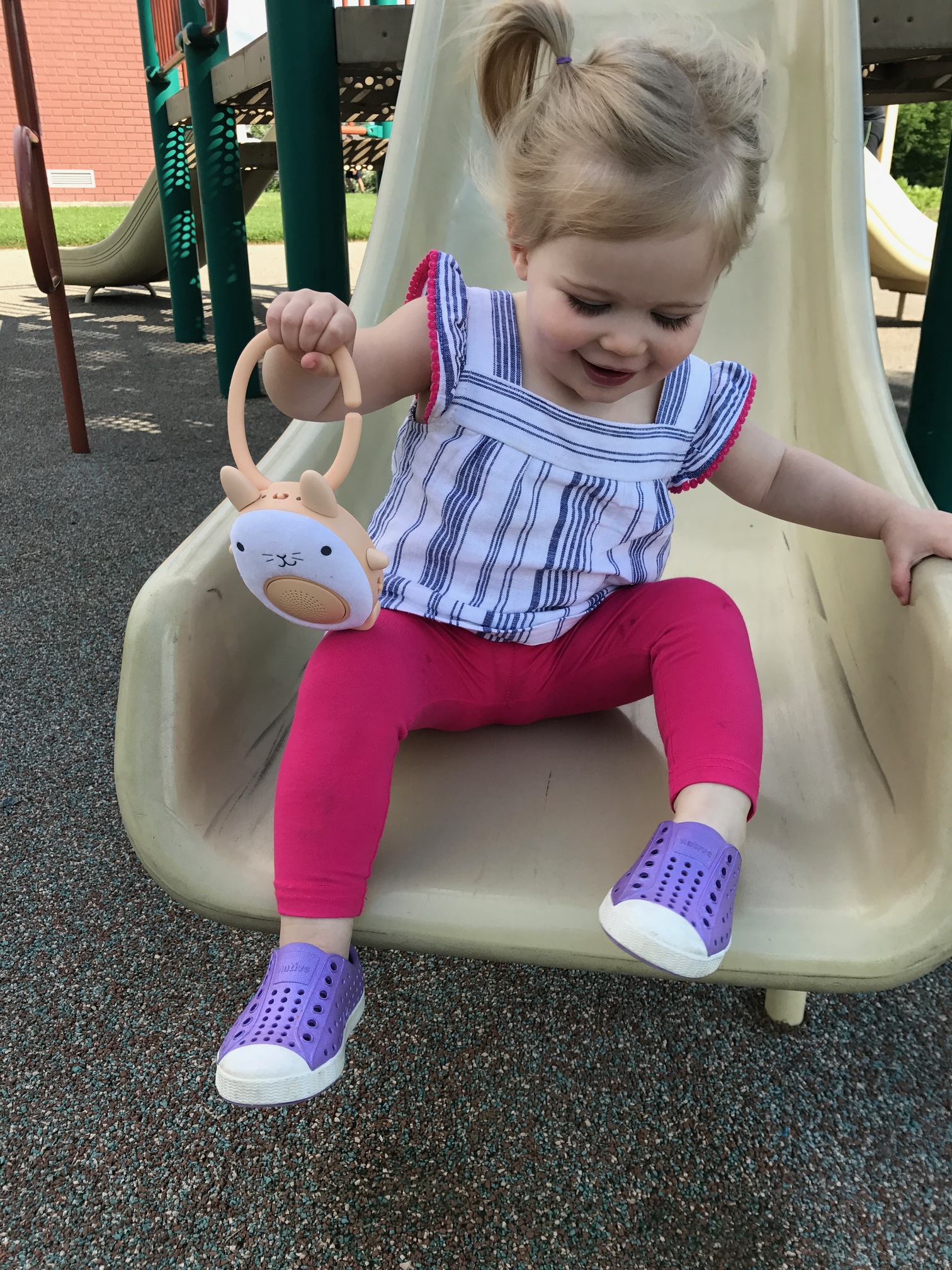 We recently tried out WavHello's SoundBub Portable Bluetooth Speaker and I have to admit, it was a win from the moment Bella the Bunny was unboxed. Was it because we could play music, recorded messages from loved ones and use its white noise feature? Possibly, but more than likely it was due to its soft body and smiley bunny face. I figure if she's going to have a lovee it might as well be one that can blast anything from nursery rhymes to classic rock, all while we row row row our boat gently down the stream as we travel around the city or the world.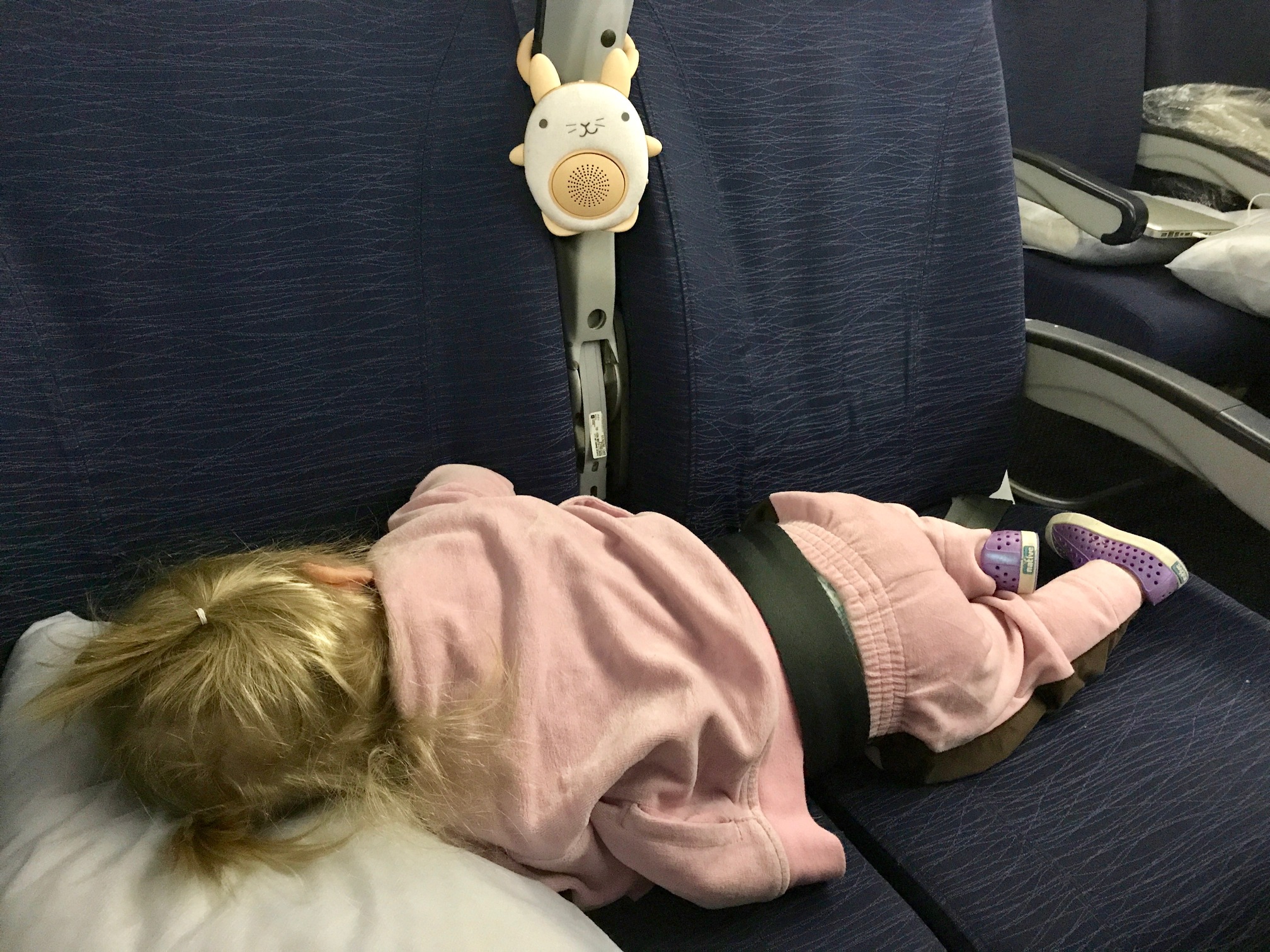 Meanwhile, my mom is in grandmother heaven with the ability to record a reading of her favorite story "Brown Bear" into the VoiceShare app in the USA and have me play it for my Tasmanian toddler with book in hand back in our London pad. And let's just say that I'm more than happy to sit out a turn and let the bunny do the talking. Because Brown bear, Brown bear, what do I see? I see an insanity plea if I read you one more time!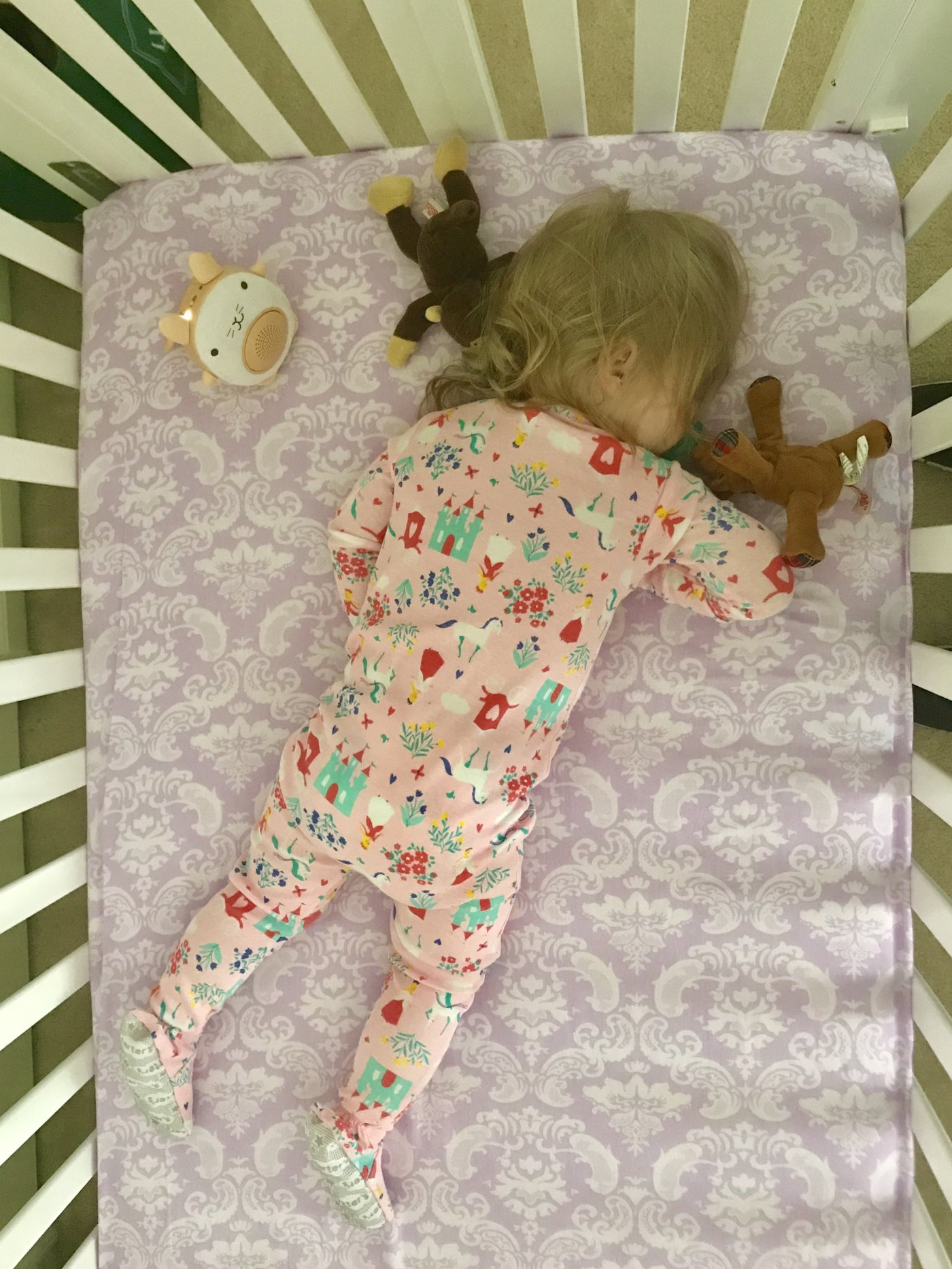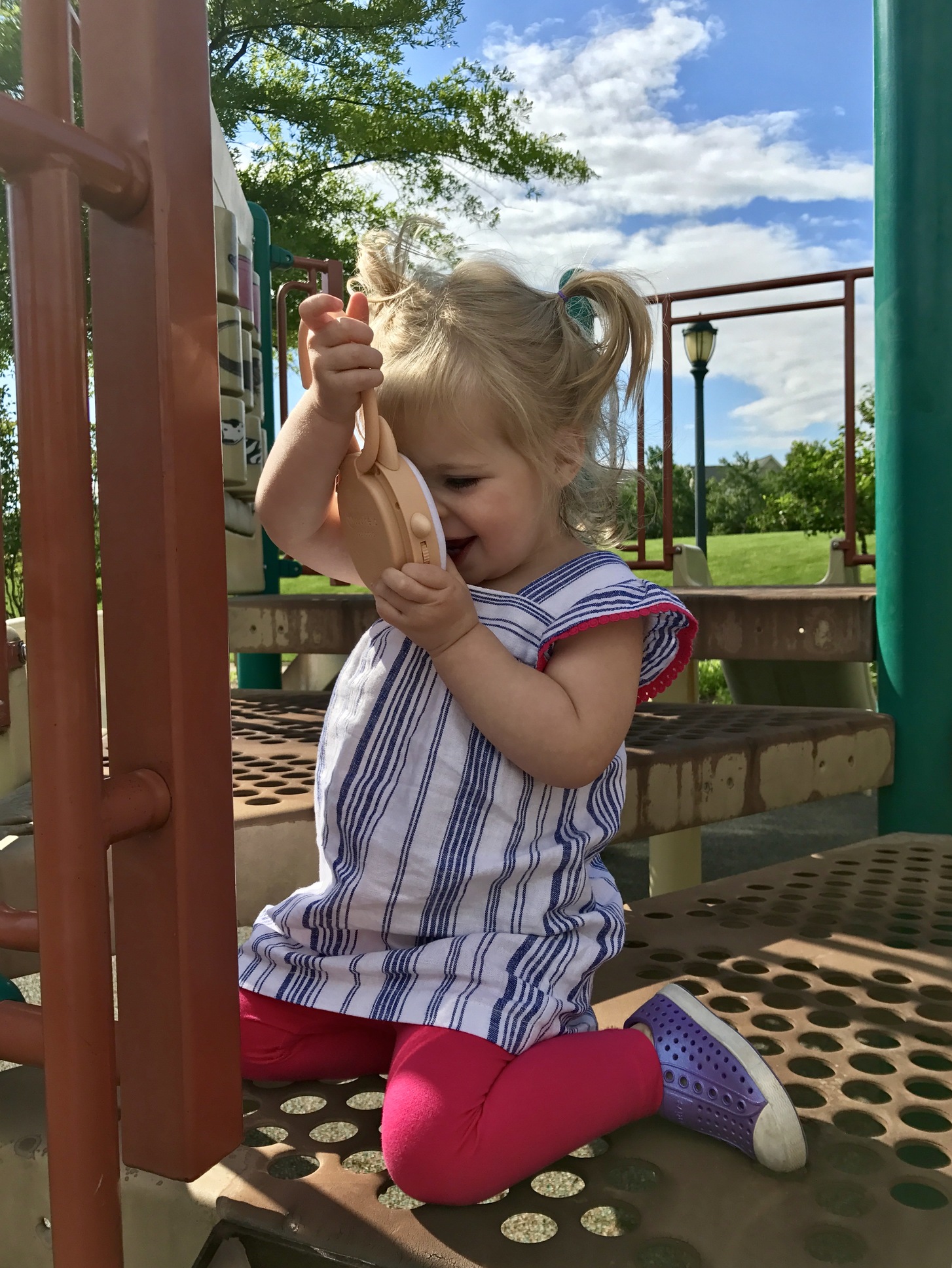 With baby number two on the way, the white noise function will definitely come in handy. I have a sneaking suspicion the next one will be taking plenty of naps on the go, and anything to help a newborn sleep amidst the chaos of a jungle gym or airport is a-ok with me.
So forget hoisting a boombox over your head to blast tunes, the new generation holds Bluetooth bunnies in the palm of their hands instead! Don't blame me for making you feel old with that line, point the finger at your offspring for robbing you of the youth elixir known as sleep!
Thanks to WavHello's SoundBub for sponsoring this post. But don't fret, all opinions are always our own. No untrue reviews here, the toddler wouldn't stand for that!