We all have those hotels that we drool over from a distance, like the Single White Female travel stalkers that we are. The ones that are just out of reach due to budget, location or the fear of bringing small children into a place that holds antiques more expensive than our mortgage. Having lived in South Africa, Cape Grace Hotel was one of those places to stay in Cape Town that seemed unattainable to me. Every time we'd hang out at the V&A Waterfront, it would be sitting there all perfectly positioned, calling my name, telling me to join its famous whiskey club or have cocktails with its view of Table Mountain. It's among the elite class of luxury hotels in Cape Town I had pretty much written off as being appropriate for my former life and too fancy for families. But lucky for my husband, who rarely gets to hear these words, I'm here to say…I WAS WRONG. Cape Grace isn't only a 5-star hotel in Cape Town with some of the best bars and restaurants for people without kids, and it's not just one of the top hotels in Cape Town that allows kids, it's a luxury hotel that actively WELCOMES kids. From nightly activities to room set ups perfect for families, this is a hotel that you don't have to struggle to make work – it's a place that makes family travel so easy, you forget you're even traveling.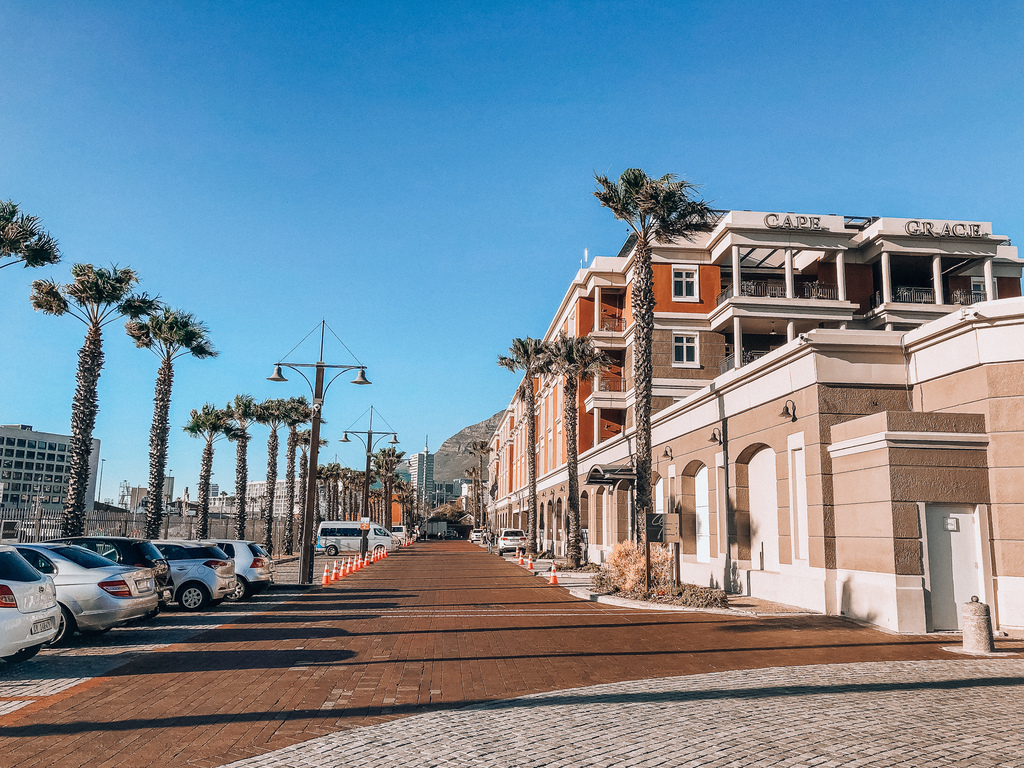 Family Accommodation in Cape Town
Want to know my pet peeve? When you stay at a high end hotel who boasts as many stars as you have fingers on your hand, thread counts higher than you can count and all the amenities one would hope for as an adult, but then they bring a dingy old pop up cot with no real mattress and a small blanket for the baby. If you haven't noticed, these kids run the show, people! So when Cape Grace Hotel equipped our room with a full sized whitewashed wooden crib with more fluff than the baby had while in the womb, I was beyond pleased. I really appreciate when a hotel treats their smallest guests as well as their guardians, because if they think an upset customer is loud, they've never read a scathing TripAdvisor review from a baby!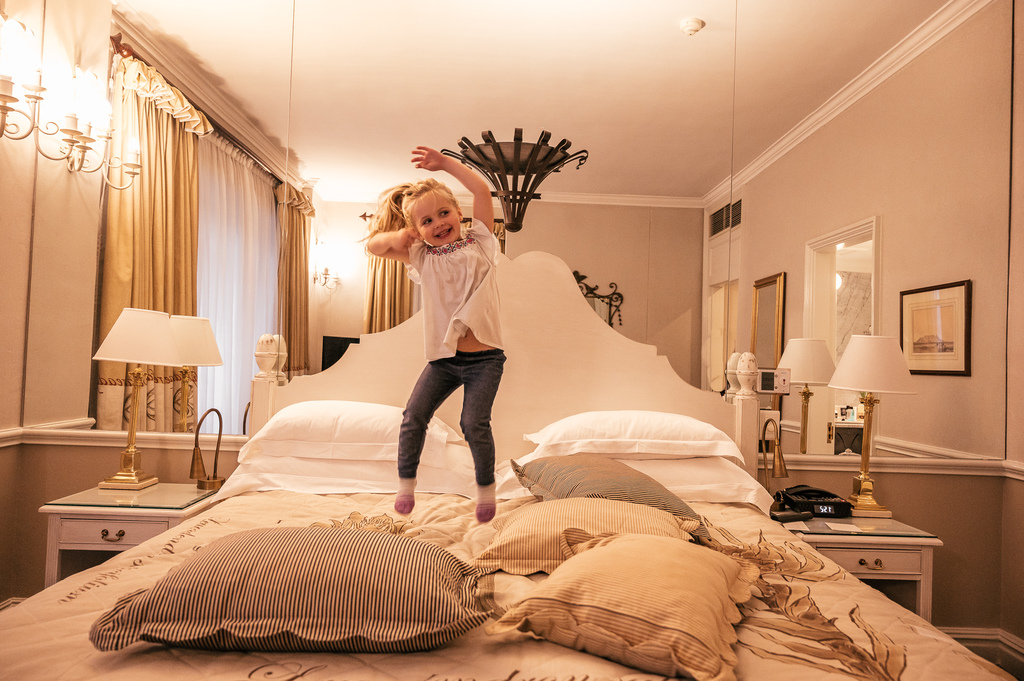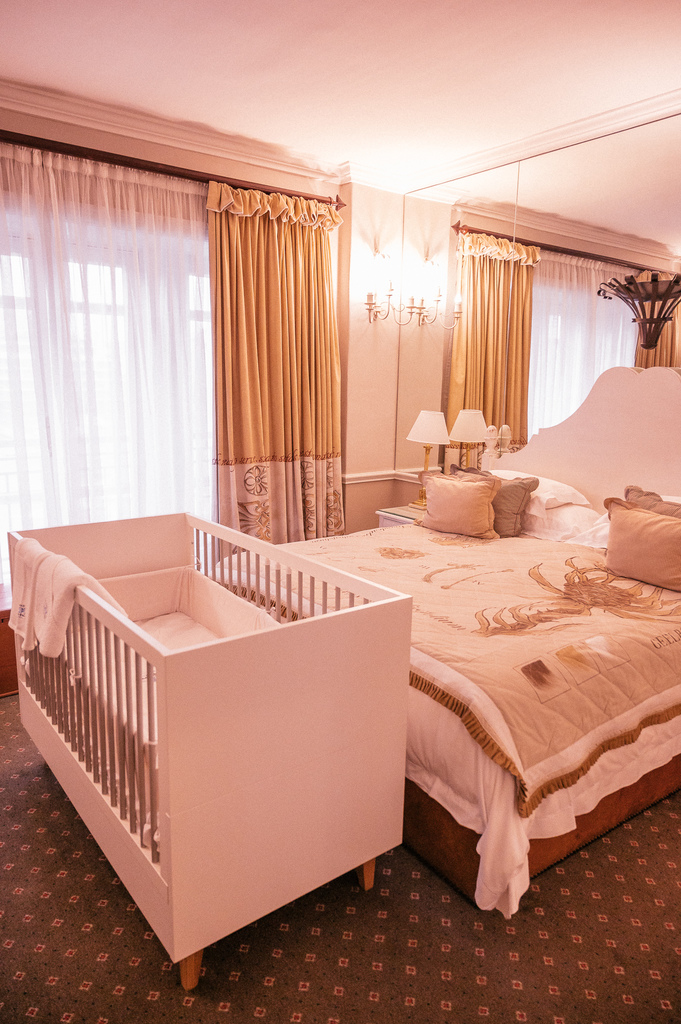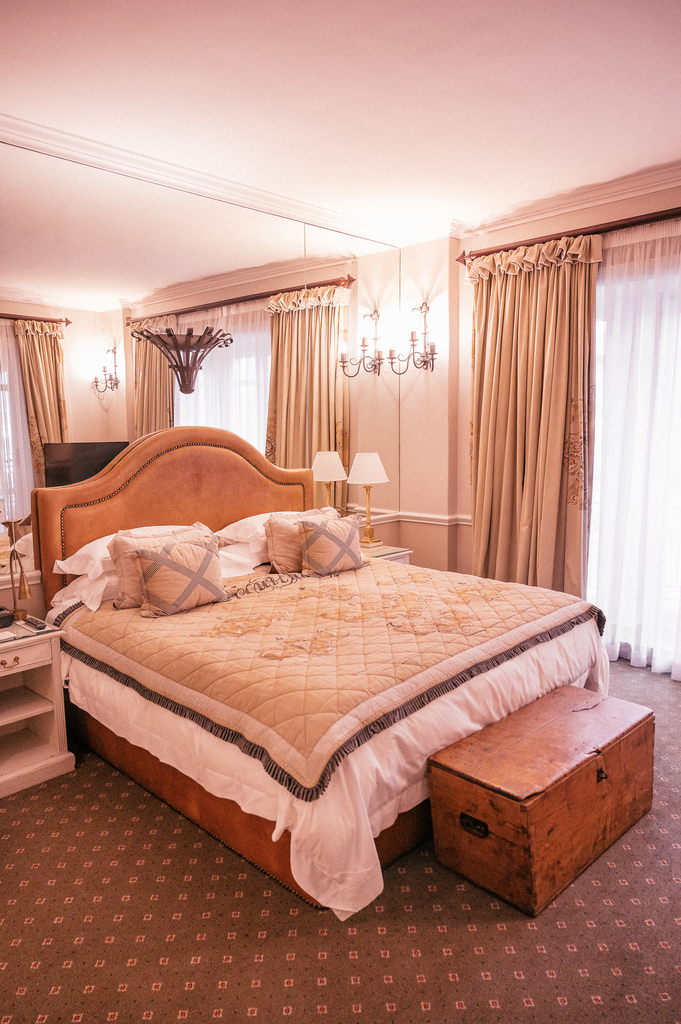 Kid toilet seats, diaper pails, step stools to reach the sinks, baby bath products, toys, kid cutlery sets, a teepee, blackout shades, a video game system and a highchair were just some of the kid comforts we found sprinkled around our two bedroom suite. They even equipped the kid's room with magazines like National Geographic for Kids. Clearly the staff at Cape Grace Hotel isn't messing around with this whole family friendliness situation! And then there's the entire kitchen, dining room and balcony area for when you want to eat in. Because having to eat out with kids every night you travel can be as stressful as the airplane flights. So the fact that our room had it's own fully equipped kitchen made it so much easier to stay in and give the general public a break from our restaurant shenanigans. Not like I actually cooked though, I mean, Cape Grace Hotel has insane food and 24/7 room service so the decision to delegate that task was a given.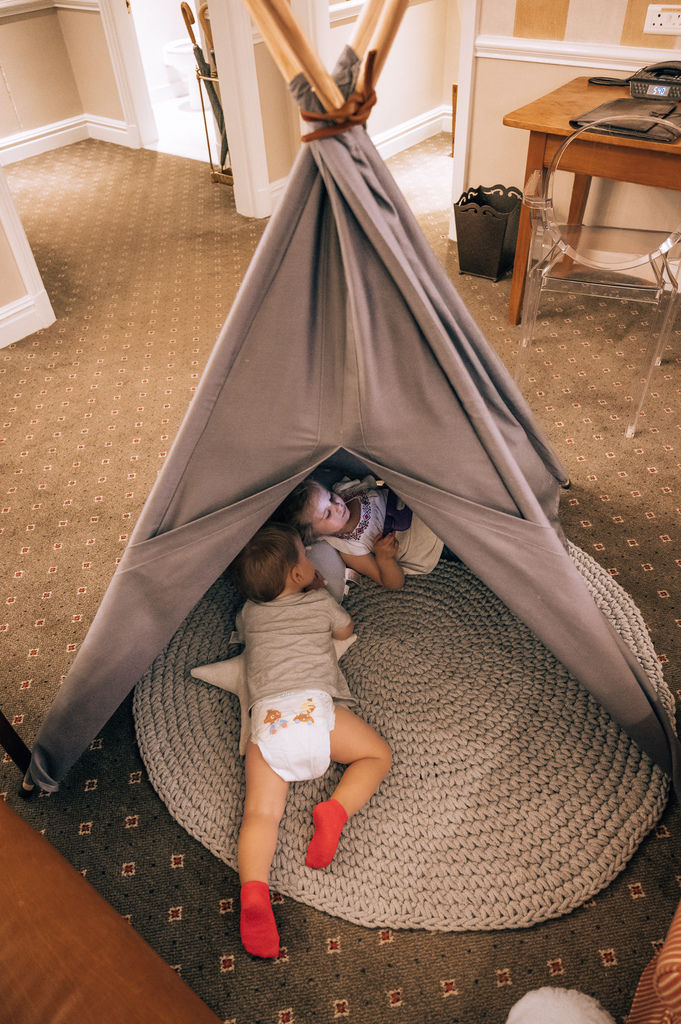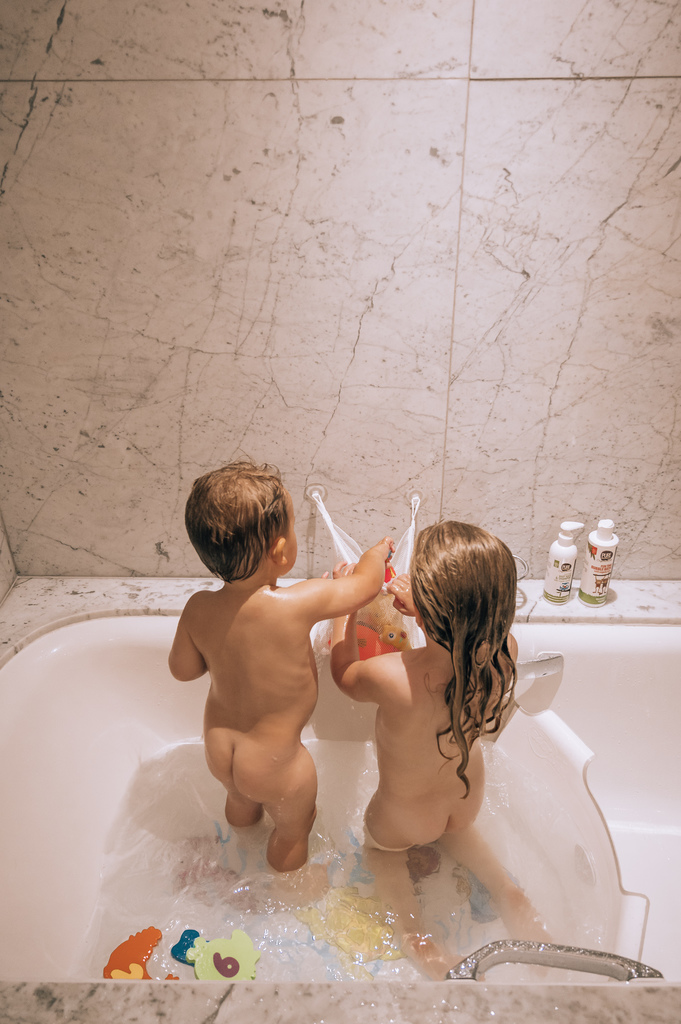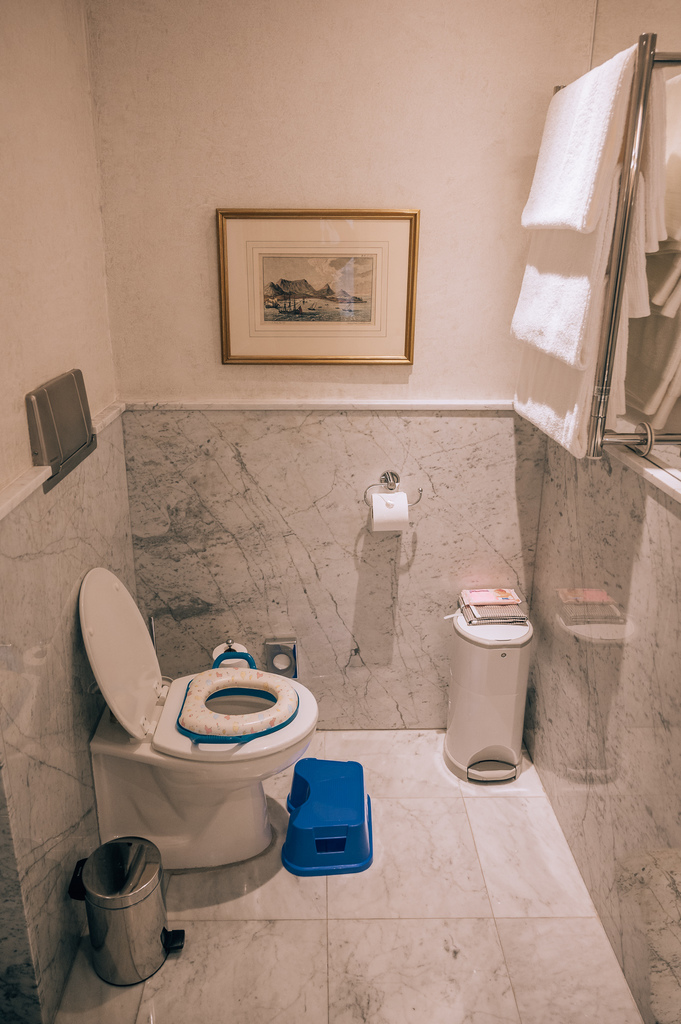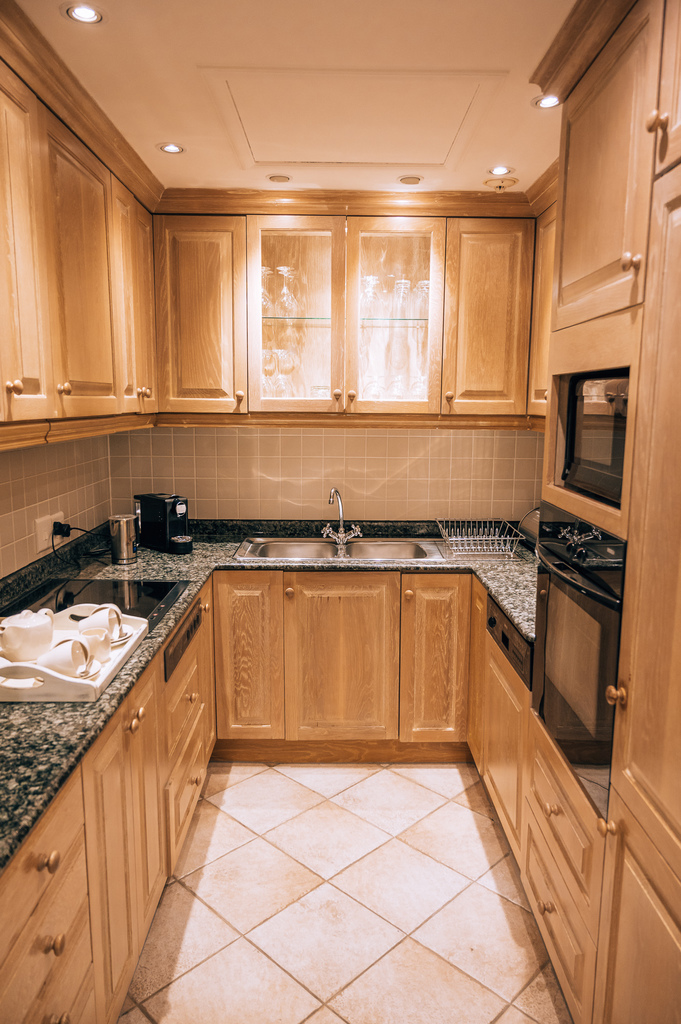 Cape Town Family Holiday
On that note, I'd be remiss if I didn't mention Cape Grace Hotel's Signal restaurant. Not only were our tasting menus next level, but our kids weren't just allowed to join us in this high end restaurant, they were welcomed with activity books, kid place settings, kid menus and everything they'd need to attempt to appear like well-behaved children while we enjoyed our meals.
Signal also hosted the next level breakfast buffets each morning, which had everything including pastries, healthy drinks, the prettiest smoked salmon display I've ever seen (which is saying a lot being a life long lox fan) and basically anything you could imagine from their long hot menu.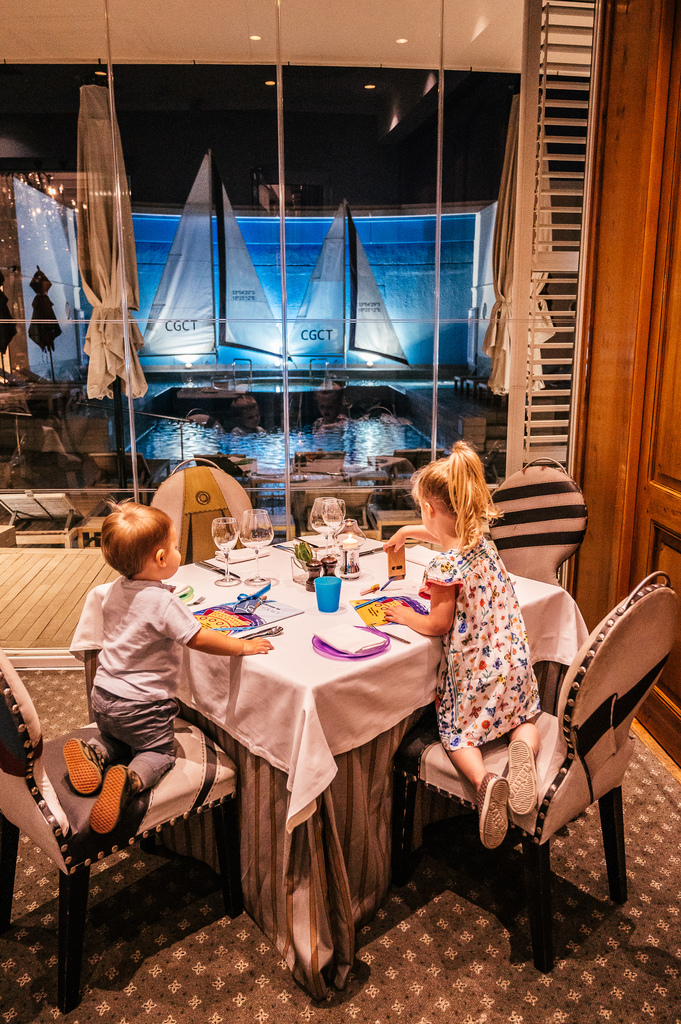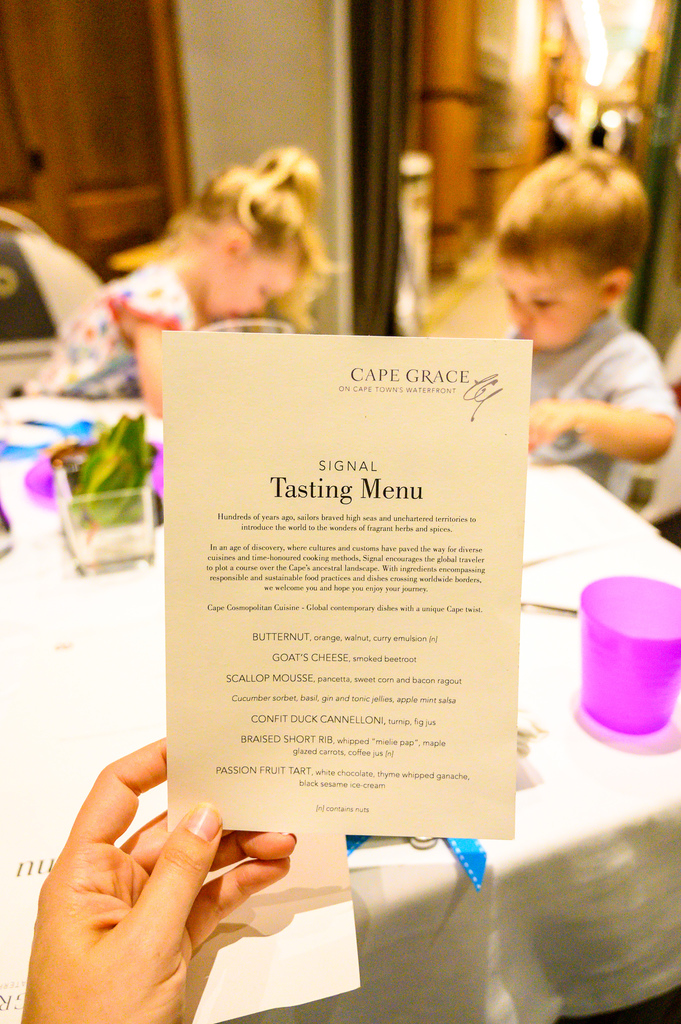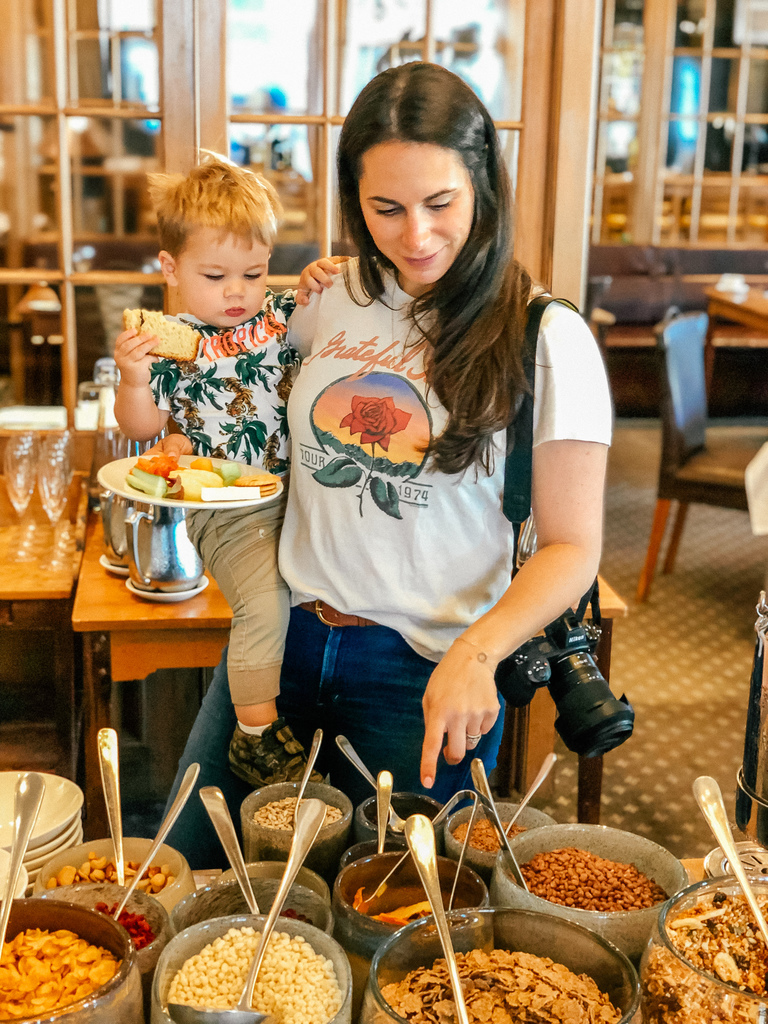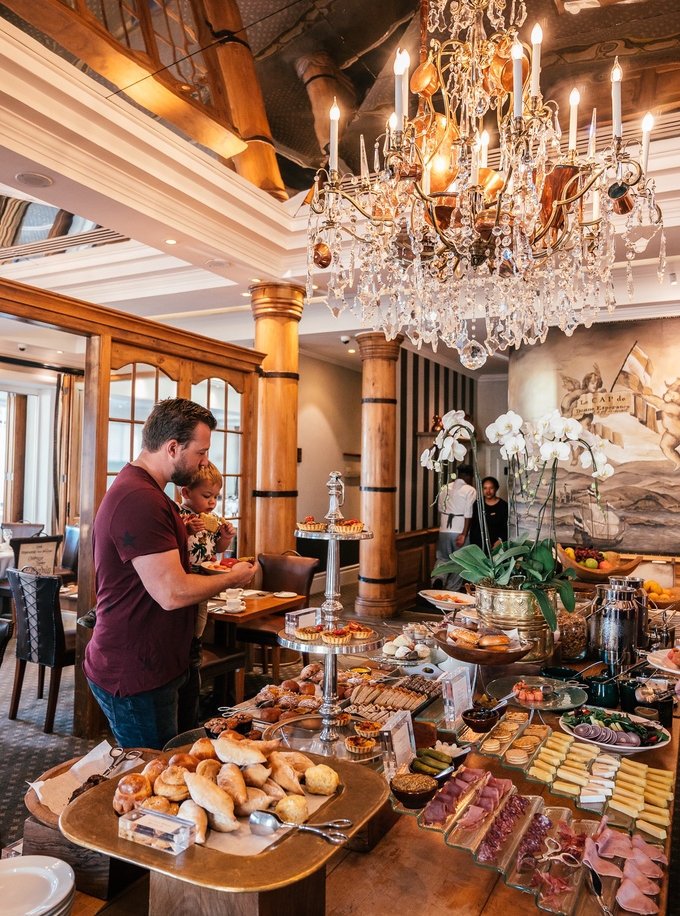 On top of all that, you have Cape Grace Hotel's daily gingerbread decorating in the library or nightly African storytelling, both of which can be done under the supervision of their staff while the adults take part in the daily wine tastings in the bar, which just so happen to be at the exact same time…what a handy coincidence!
The pool, designed to feel like the front of a ship, is as perfect for your Instagram feed as it is for the kids. Pool toys are hidden in baskets around the area for easy reach and enjoyment, and there's enough sun or shade for any age to be satisfied. Everywhere you look it's so clear that Cape Grace was made with guests both big and small in mind, and it's pretty glorious.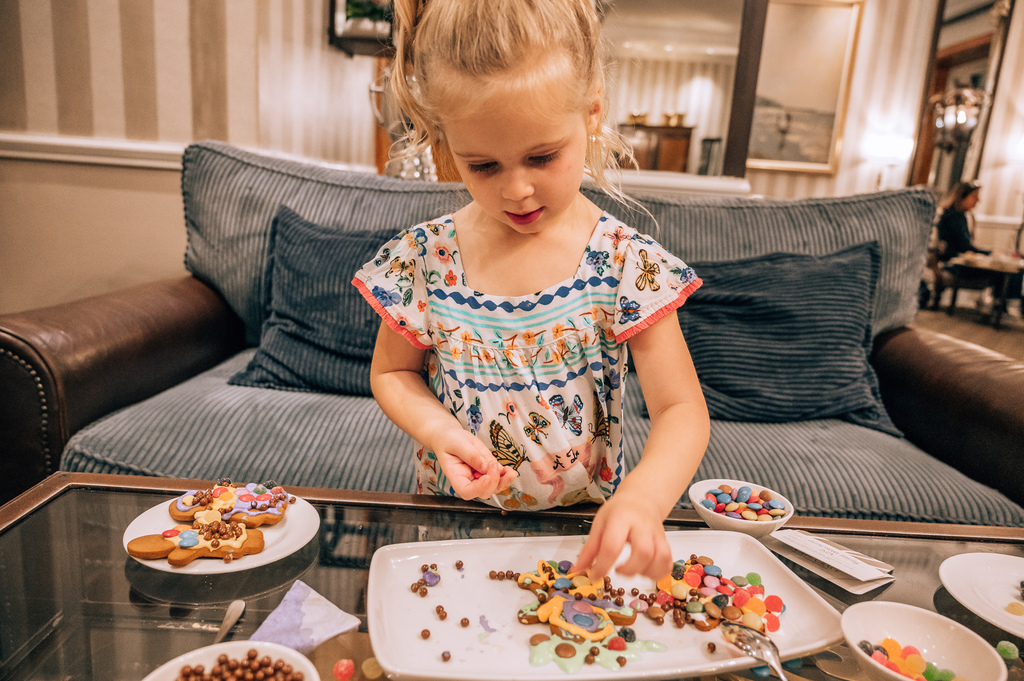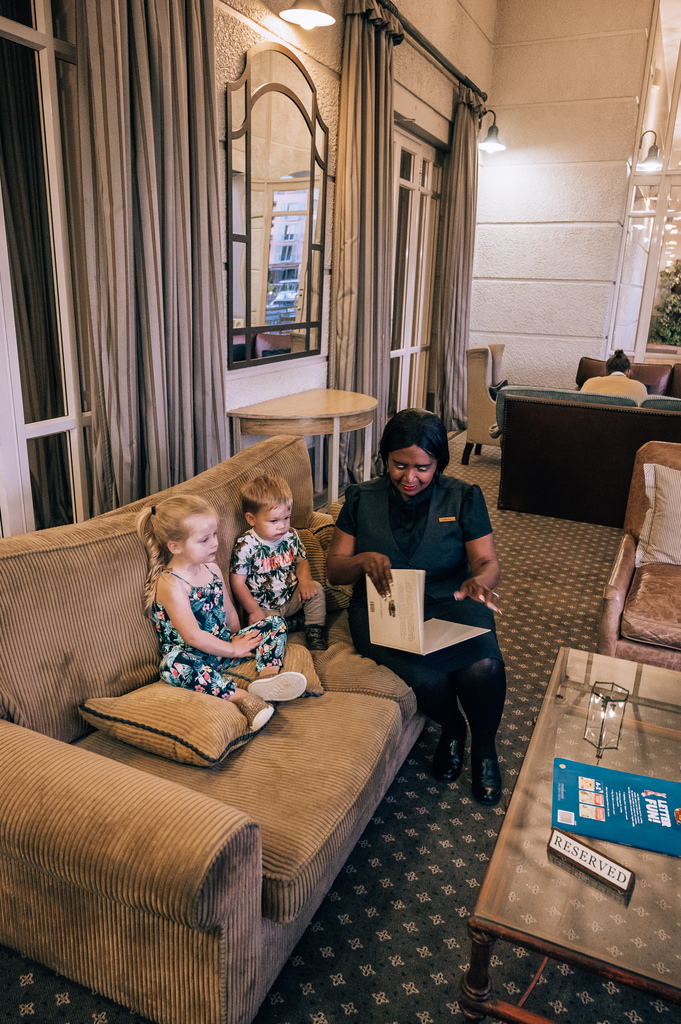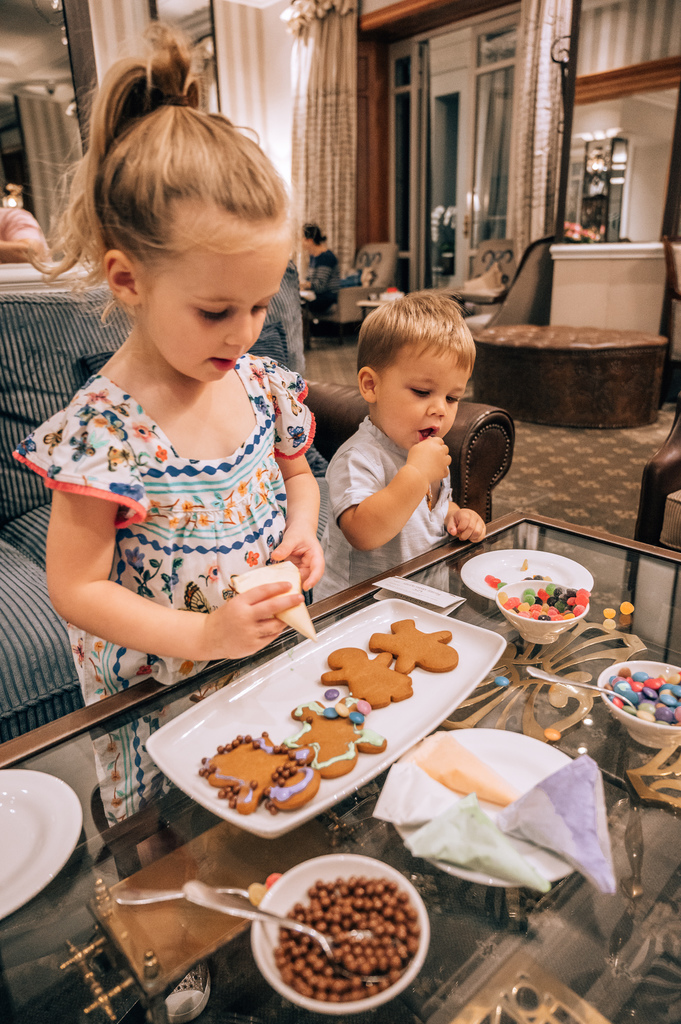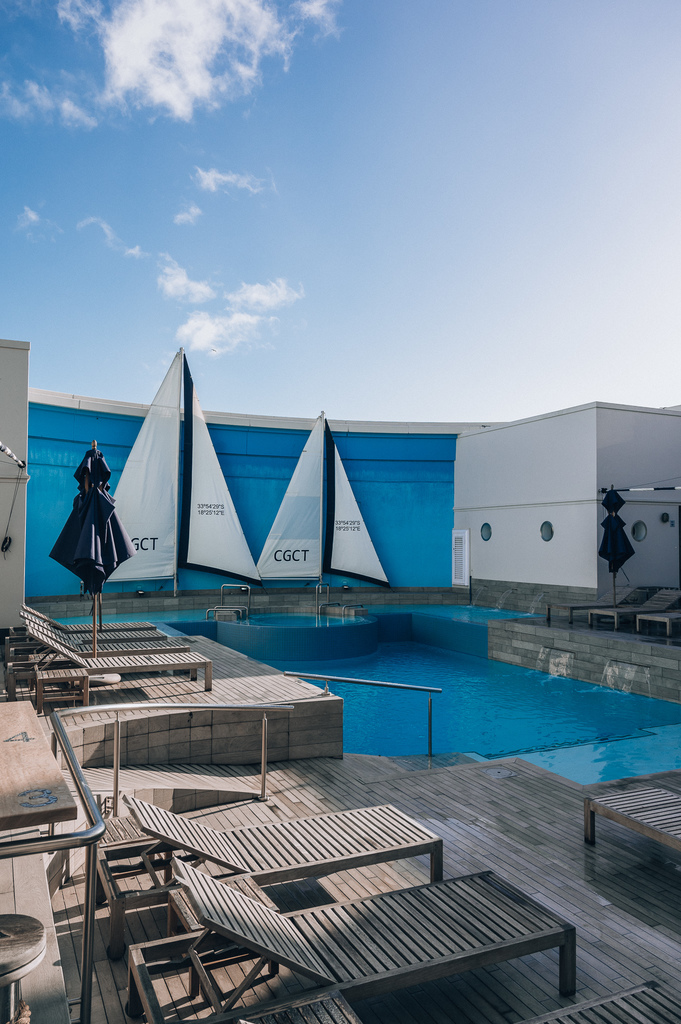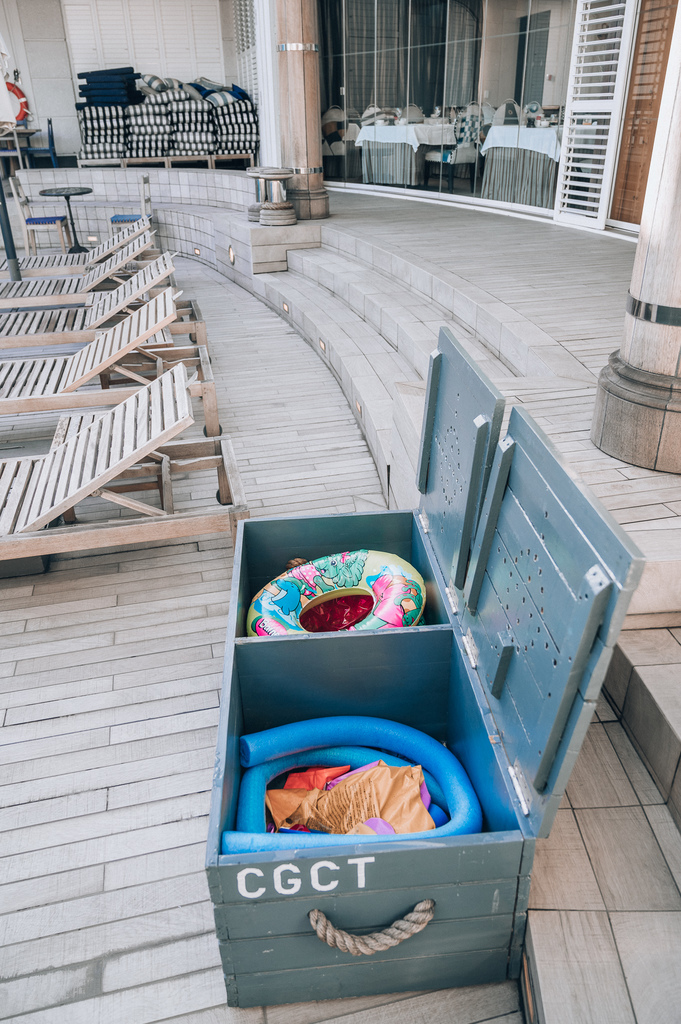 Best Places to Stay in Cape Town
We talk a lot about kids' clubs, but let's turn our attention to an even more important aspect of family travel, a Whisky Club for adults! Cape Grace Hotel hosts the top ranked hotel bar in Africa in 2019, and it's no secret as to why. Fashioned to look like you're in the hull a very fancy boat, the club is classy, gorgeous and serves some of the best whiskeys in the world. In fact, as part of the Whiskey Club, you can keep your whiskey in a locker that only you have the key to for safekeeping. And of course a cigar bar with a view of Table Mountain isn't too shabby, either. What I'm saying is, you can have the best night ever while staying within the confines of the hotel, which is basically music to any parent's ears.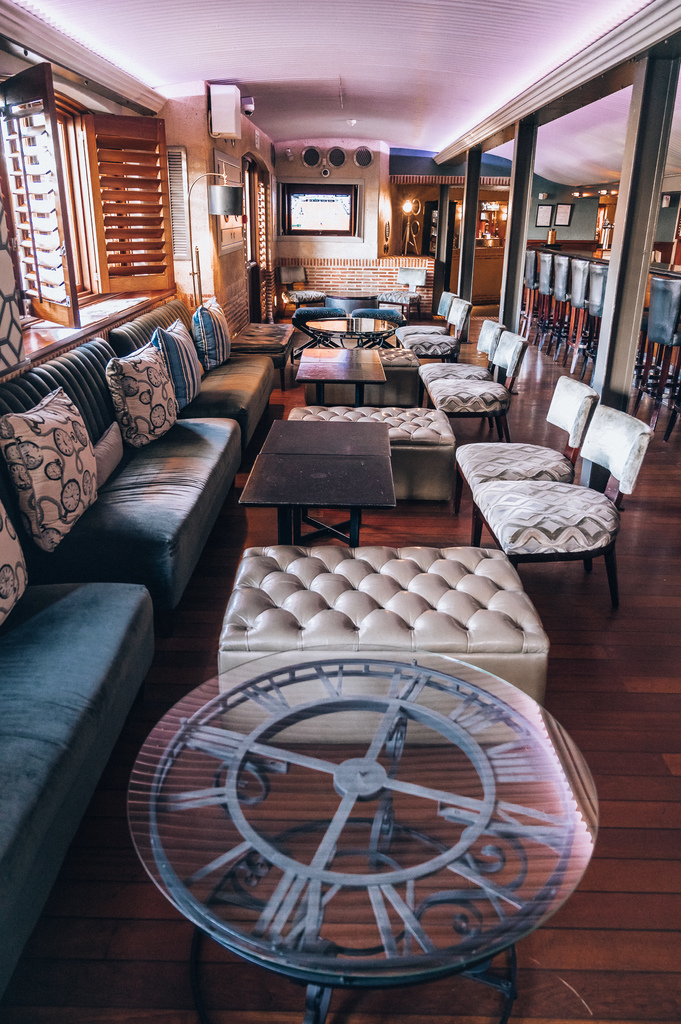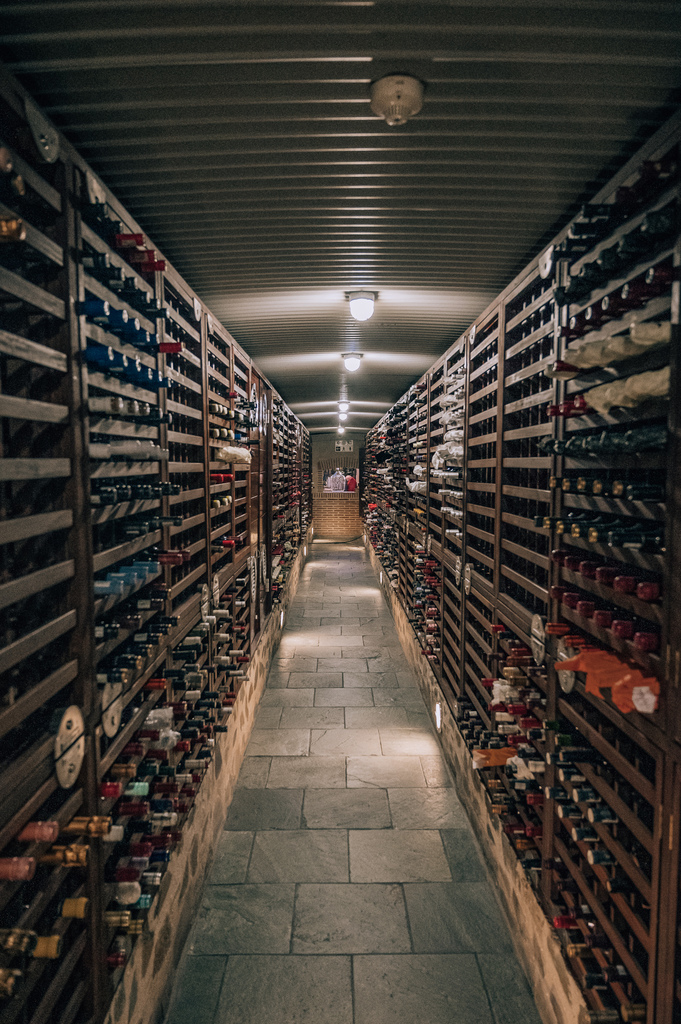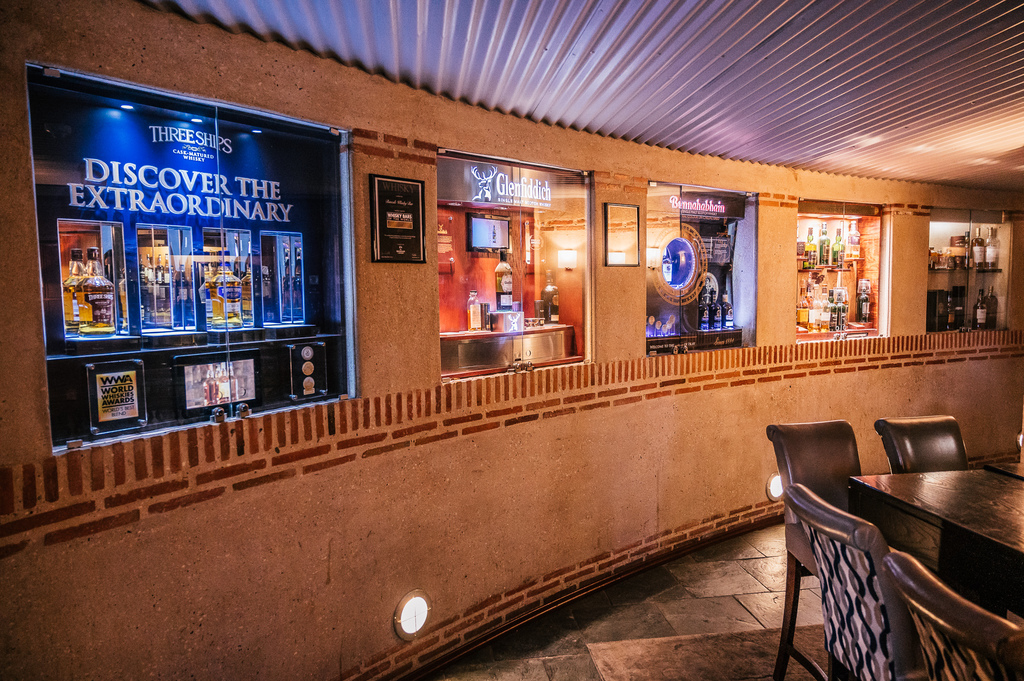 Location wise you don't get more accessible than the V&A waterfront. Shopping, restaurants, the Aquarium, food markets, craft markets… it's all within a quick stroll when staying here. From Camps Bay to Clifton, I've stayed all around Cape Town over the years and each area has its benefits. Staying at Cape Grace Hotel, smack dab in the middle of the V&A Waterfront, gave our kids an area to run around in the afternoon instead of destroying the hotel lobby, and provided them plenty of boats to stare at to keep their eyes off the iPad.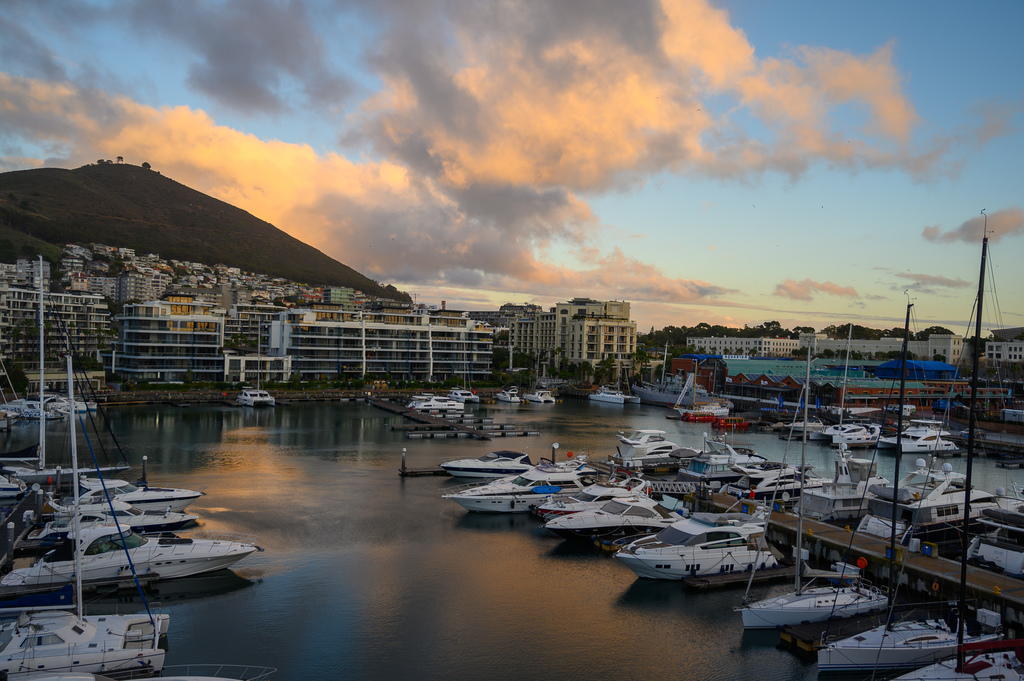 Things to do in Cape Town with Kids
There are so many things to do in Cape Town within easy reach of Cape Grace Hotel such as Penguin Beach, Table Mountain, Kirstenbosch Botanical Gardens, and so much more; it's no surprise why Cape Town has topped the charts for being the number one tourist destination year over year. For more on things to do with toddlers in Cape Town, check out my Cape Town with Kids post, or if you want the ultimate guide to 72hrs in Cape Town, which covers all the activities, sights, restaurants and wineries you can fit in during a short stay click on the post, 72hrs in Cape Town, South Africa: Drunken Penguins.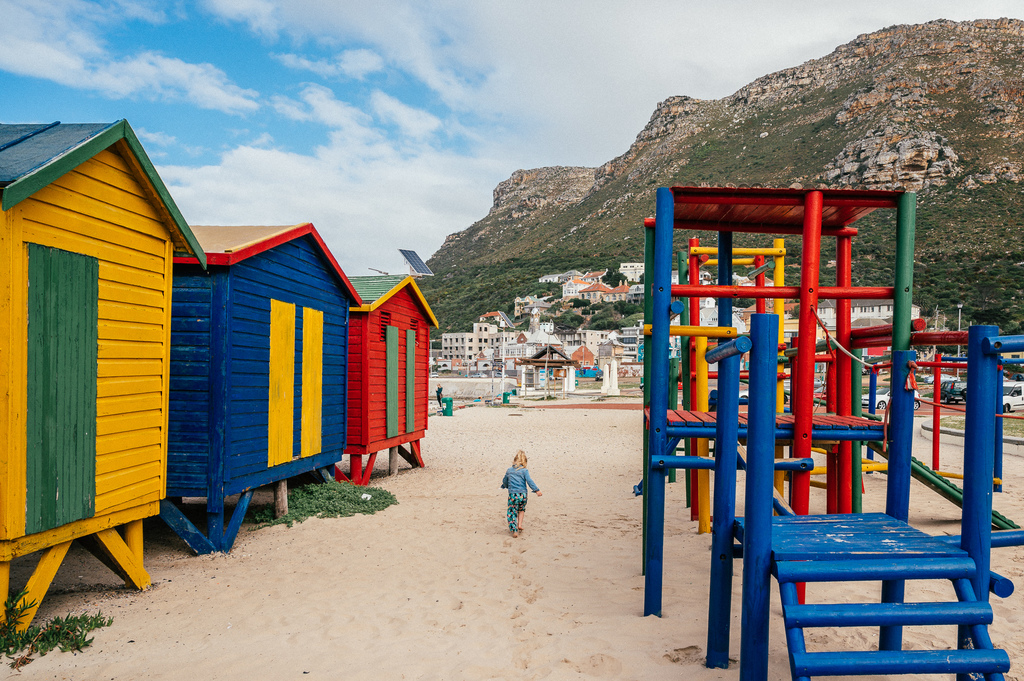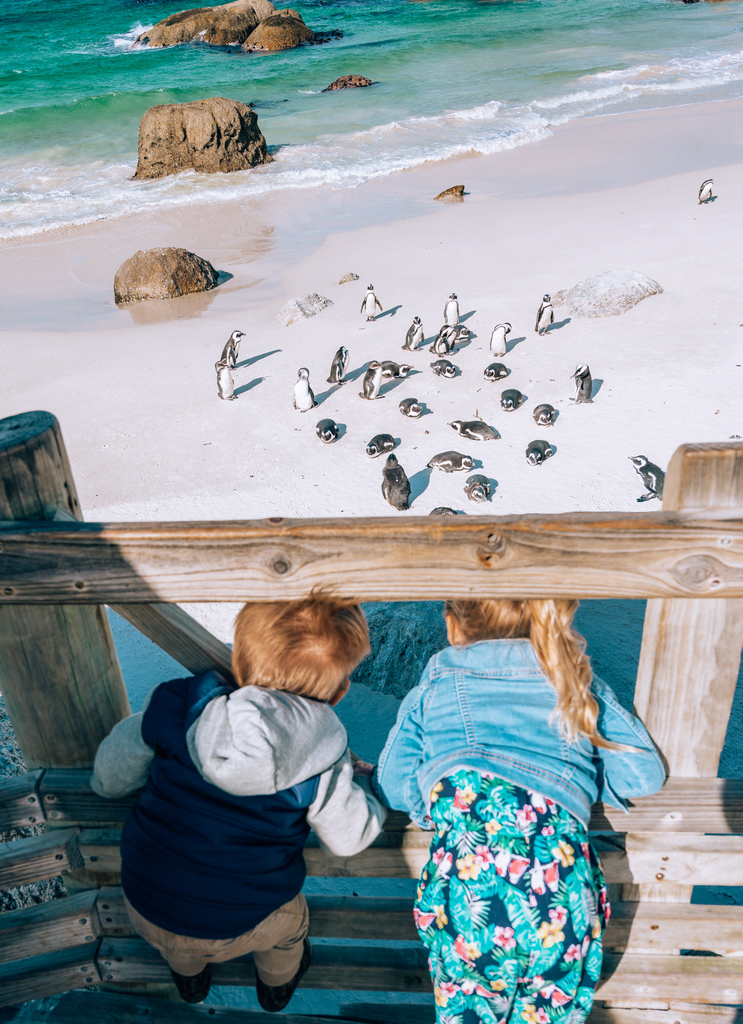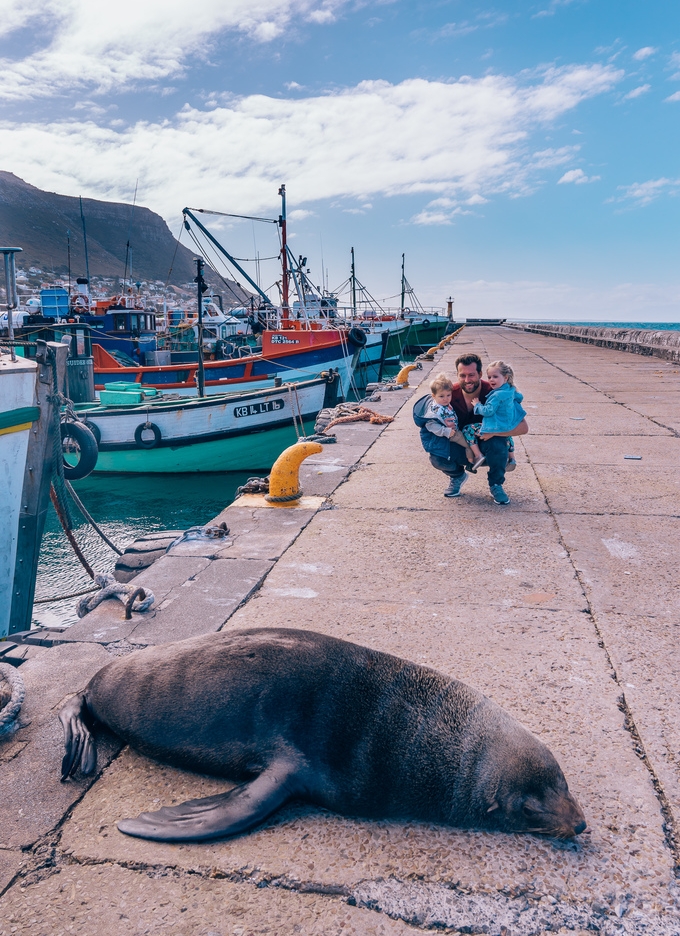 When it comes to Cape Grace Hotel, it more than lived up to its reputation as one of the best hotels in Cape Town. In fact, it far exceeded it. My husband is extremely picky, and he can find something to be improved in even the highest level of accommodation. But his thoughts on Cape Grace Hotel was that not only could he not find even one detail to negatively call out, but also that he was actually completely impressed by the experience. This is as high as it gets on the complement list from him. So it's fair to say that even the most discerning of traveler would be bowled over by the offerings of Cape Grace Hotel. Not every five-star hotel is worth their price tag, but Cape Grace certainly is.
Big shout out to Cape Grace Hotel for showing what a luxury family travel experience should look like and hosting our stay. It was so beyond our expectations. And thanks to Epic Private Journeys who hand-picked Cape Grace Hotel for our family and absolutely nailed the accommodation in Cape Town amongst a sea of options that can be overwhelming for any traveler to sift through. From hotel choices to kid friendly activities, Epic Private Journeys is the brains behind this South African extravaganza, and we're pretty lucky to be partnering with such pros who also happen to be likeminded parents!