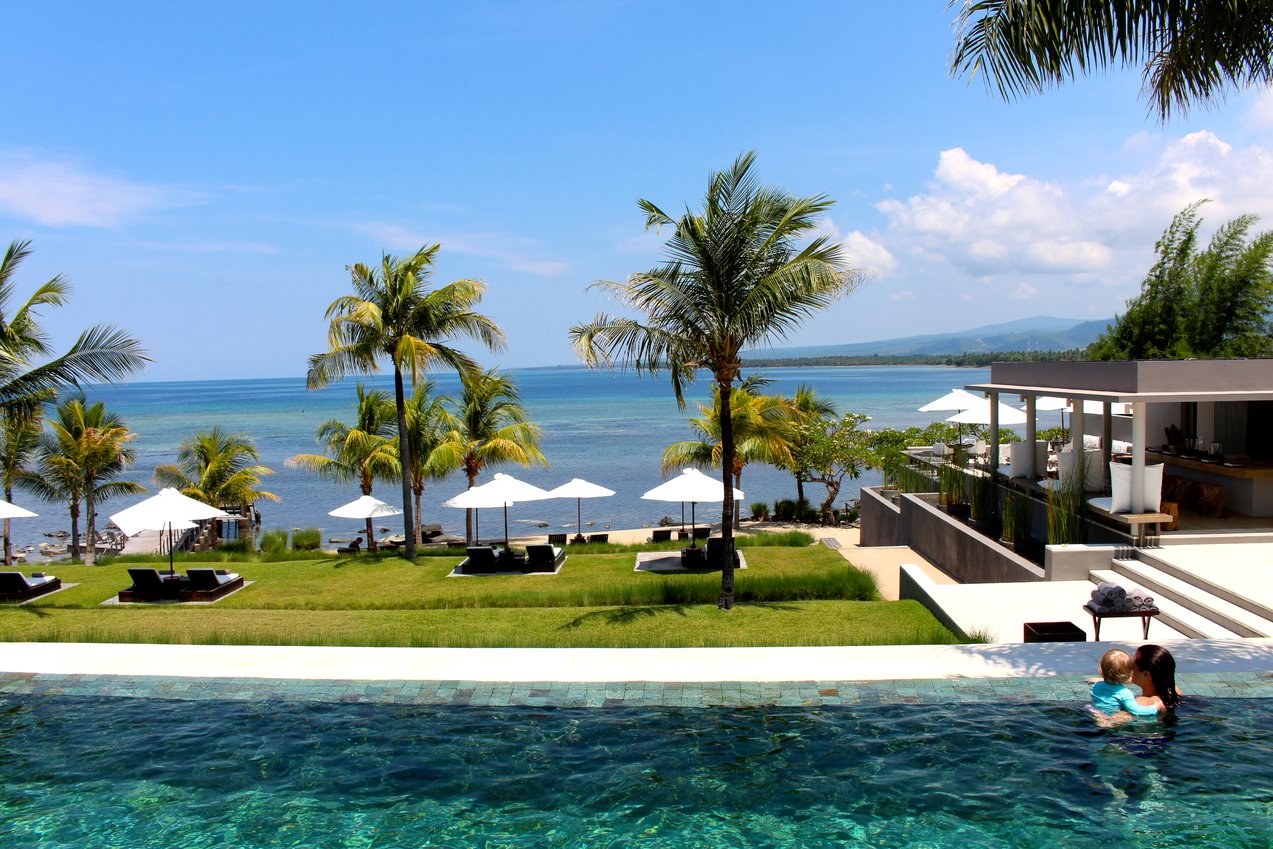 The drive to The Lombok Lodge reminded me a bit of childbirth. Just when you become suspicious about where this whole thing is leading, you end up somewhere beautiful. Upon entering Lombok Lodge after a 1.5hr drive from Lombok airport, we were adorned with a beautiful necklace of flowers that the baby promptly ate. I then took off my shoes and didn't wear them again for the remainder of our stay. Clearly that pre-trip pedicure is really paying off now!
When you picture an Indonesian getaway, this place is what you see. An infinity pool overlooking the ocean, white umbrellas and lounge chairs sprinkled throughout the property and a seriously laid back vibe. Needless to say, there was enough white here to fear our toddler takeover would be a scarring experience for all involved. Luckily, everyone escaped unharmed.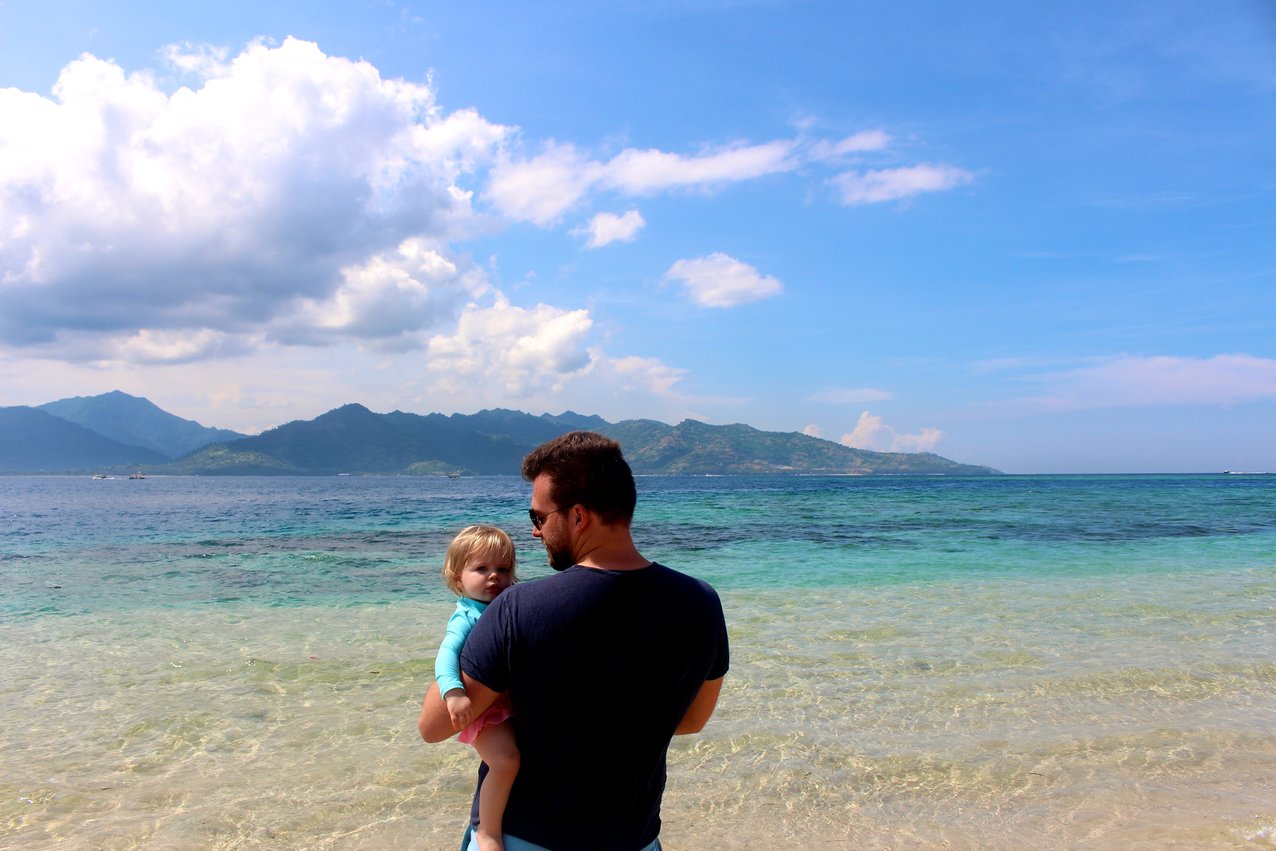 A quick, free boat ride to Gili Air gives you the chill beach scene of Leo DiCaprio's early years. Tip: avoid returning like an extra crispy Kramer and bring a vat of sunscreen because OMFG is that sun strong! The fish could have done me a solid and warned me that my back was getting fried while snorkeling. But instead, what kind of fish were they being? Shell-fish. That's right, I said it. On a positive note, the sun was so hot it made for crystal clear water that must have topped 80 degrees. Even my perpetually "the water is too cold" Floridian husband said this was some unusually hot ocean space.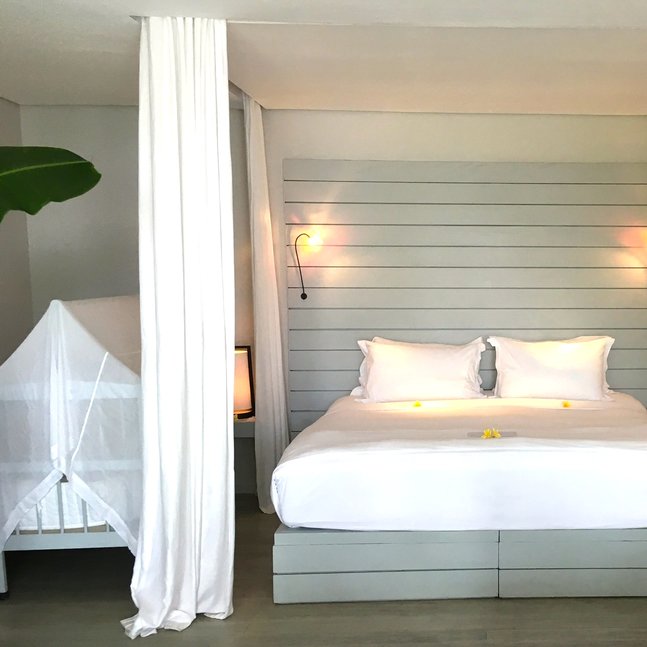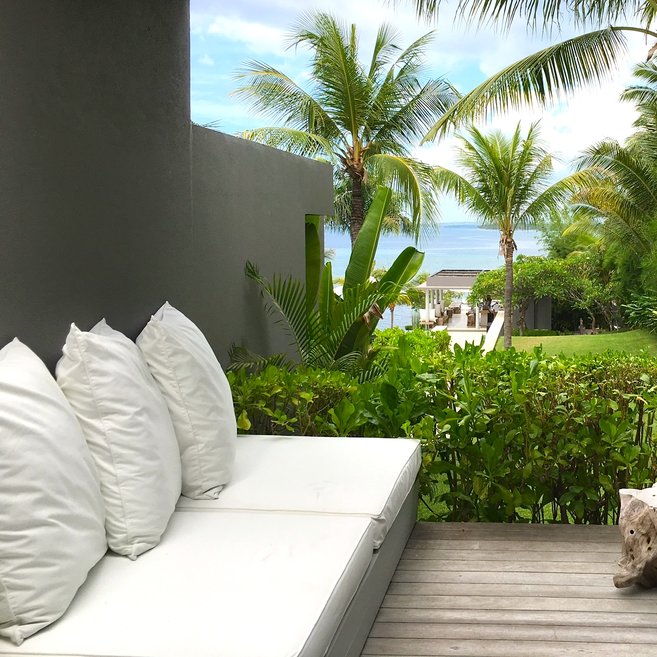 With just 9 suites, the staff not only knew our names but most likely knew the babies sleep and poop schedule as well. They were both always there to help and never around to bother. I'm hoping some of this rubs off on my husband (a girl can dream, right?!).
The room was straight out of a magazine with an outdoor shower, private terrace, indoor sitting area, bed and the dreamiest baby crib I've ever seen during our travels. I'm always shocked that some of the fanciest hotels offer the oldest pack n'plays for the babes. Don't they realize who makes decisions around here? Luckily, Lombok Lodge was the polar opposite and gave us a beautiful wooden tented cot right out of a fairy tale.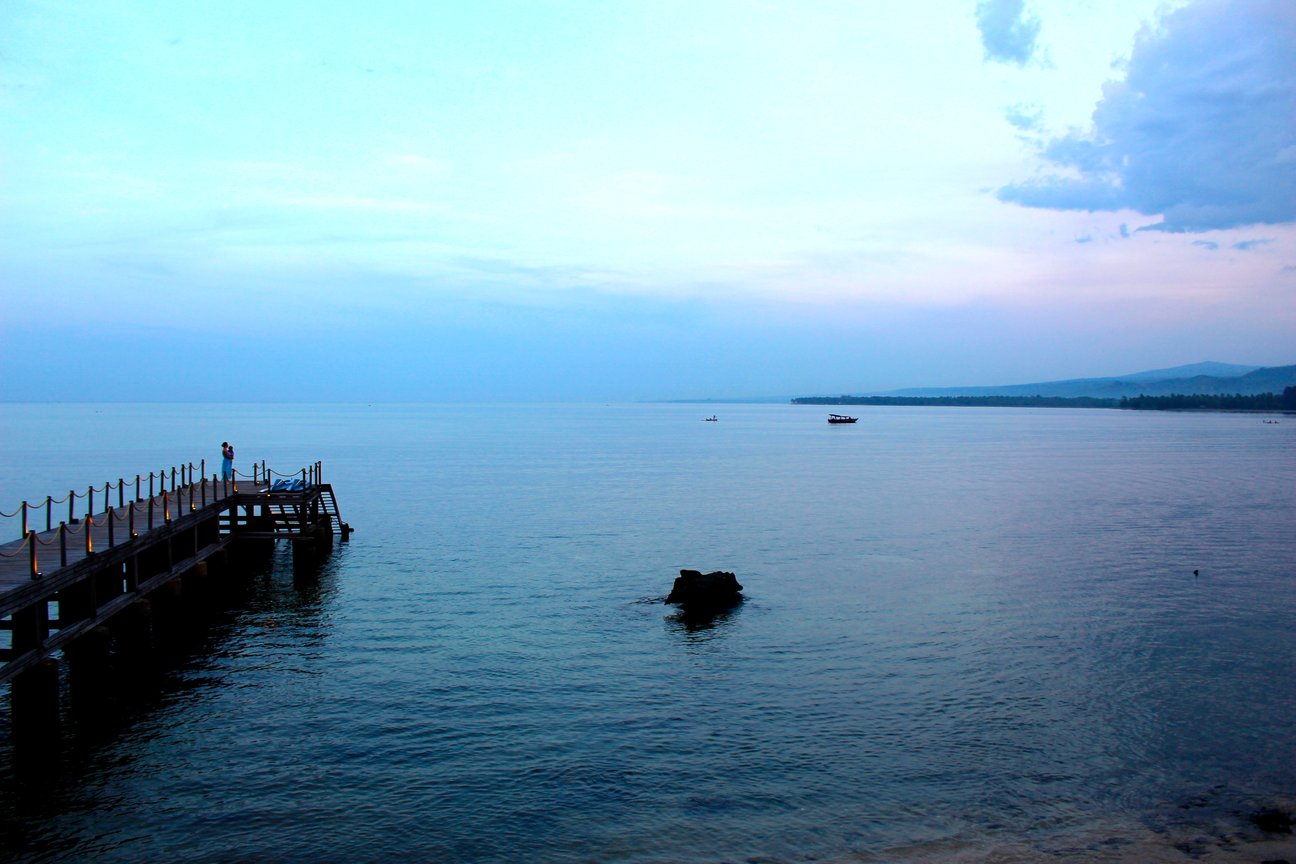 The food was delicious, the spa just the right size, and Wi-Fi that was better than most European hotels (you got some 'splainin to do, European Wi-Fi!). I even appreciate their reasonable laundry rates. While traveling with kids, sometimes you just gotta do some laundry and I'll never understand hotels that charge $4 for a piece of underwear. Thanks to Lombok, we're leaving with a suitcase full of clean clothes at 1/4 of the price.
This place has everything you'd want out of a boutique Indonesian experience where you want to chill out and enjoy the view while stuffing your face with endless Nasi Goreng and watermelon coconut juices. I can confidently say no aspects of The Lombok Lodge reminded me of childbirth by the time we left!