Once upon a time, in a land far, far away in Northern Africa, resided a family-friendly resort that, just like Goldilocks and the three bears, was not too big, not too small, but just right. Luckily we brought our own goldilocks and one of those plump, porridge-filled bears with us to The Residence Tunis, because they felt right at home. In fact, even if you don't have any bear cubs of your own and want a relaxing honeymoon hibernation or spa holiday, this place is perfect for that too. So let's dive right into the dreamy desert destination of Tunisia!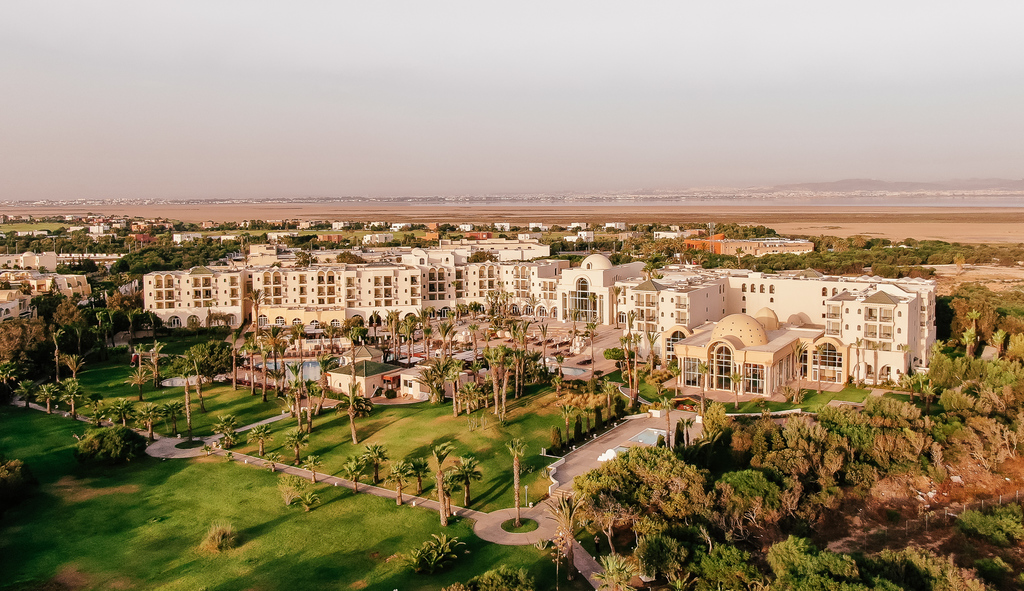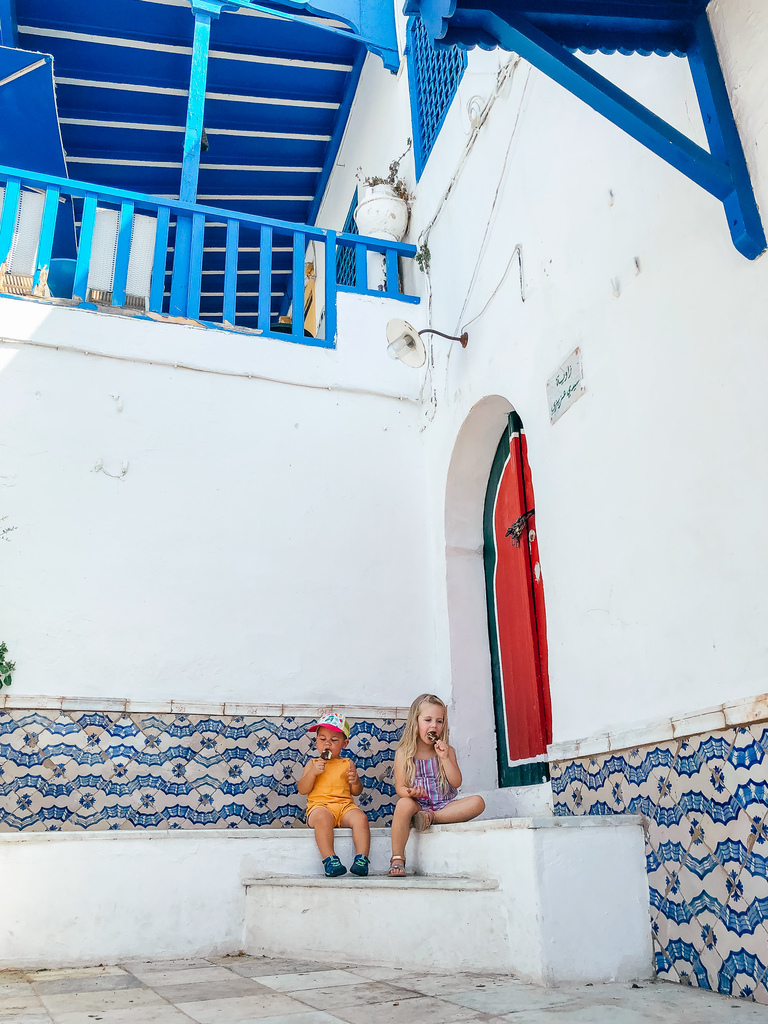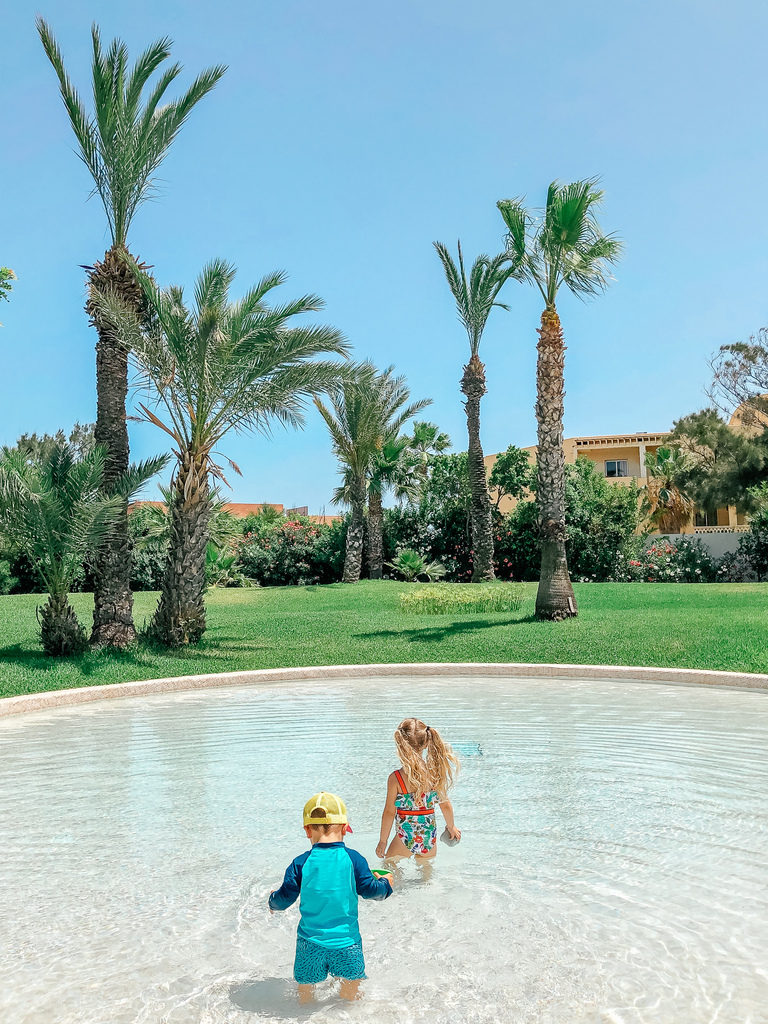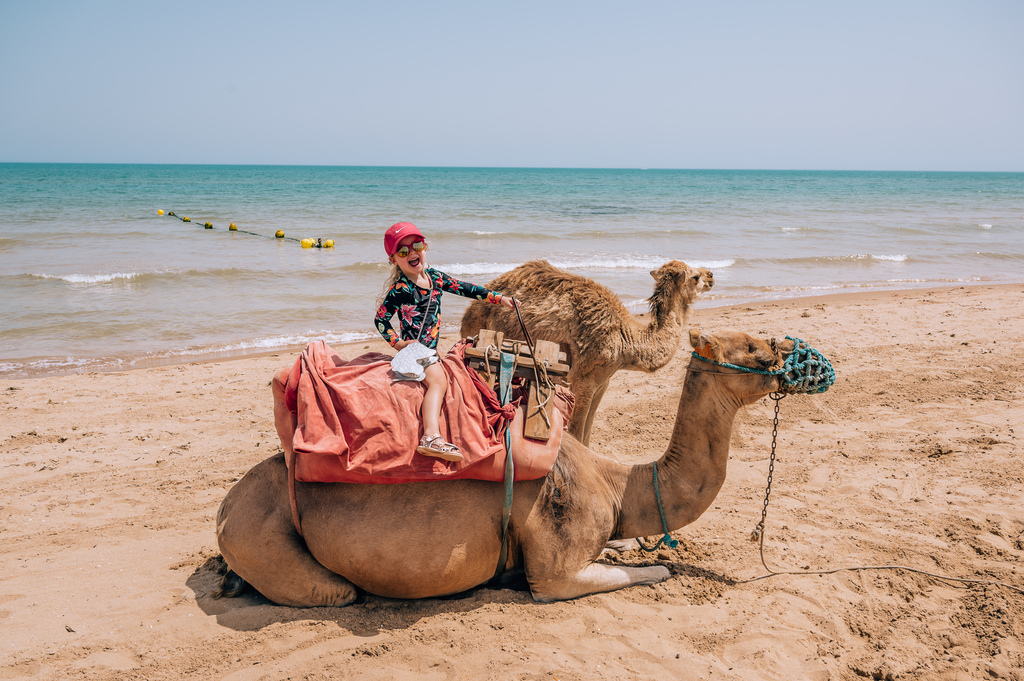 Holidays to Tunisia
Considering I was prepared for temperatures similar to the surface of the sun, I was thankfully surprised. Even with it being 95-105F / 35-40C degrees, between the dry heat, shade and ocean breeze you rarely felt like you were slowly shriveling up like a Tunisian date. Instead, it was more like menopausal hot flashes between wind gusts. The minute the sun set the temperatures of the day completely faded away and it was down right gorgeous.
While the country is primarily Muslim, the capitol of Tunis is modern in comparison to its sister cities. You'll find people wearing everything from abayas to teeny weeny bikinis and no one caring either way. In fact, the Tunisian dialect is a mix of French, Italian and Arabic, and that is exactly the mix of vibes we felt during our stay. A quick 3hr direct flight from major European cities like Paris, London, and Geneva, Tunis is a sneaky holiday destination that's certain to climb the charts in no time.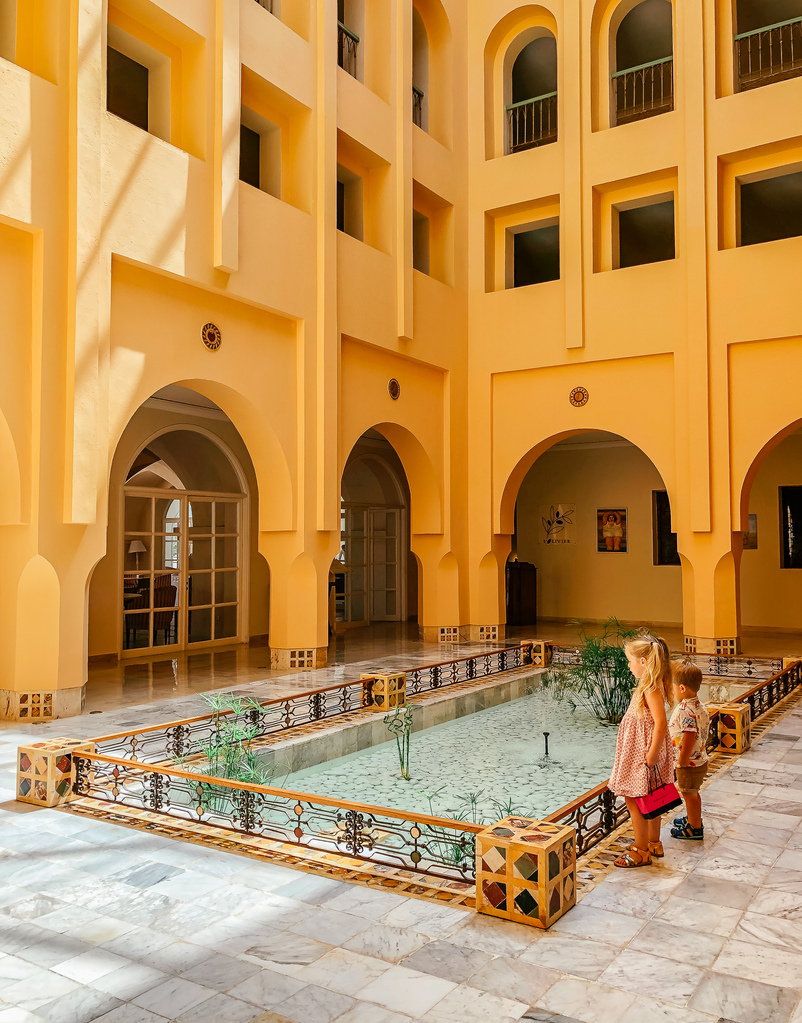 Tunisia Resorts
Let's address the North African elephant in the room. Did we feel safe in Tunisia? The answer is yes, we felt totally safe while at The Residence Tunis, as well as on our guided tour around Sidi Bou Said, Carthage and other parts of the area. Let's be real, in this ever changing world, somewhere we spent our college Spring Break (woohoo!) may now be somewhere we'd never take our families, and not just because of those blackmail photos left on the bar walls. How safe any country is changes by the day, so while Tunisia was absolutely fine while we were there in August 2019, I'd recommend checking the US State Travel Advisory website for up to date information on any destination you choose to take your family. Also note that I said "guided tour," meaning we weren't traipsing around Tunisia like a wanderer in the desert. We had a lovely hotel appointed guide and driver for a day which is something I always recommend families take advantage of while visiting foreign lands.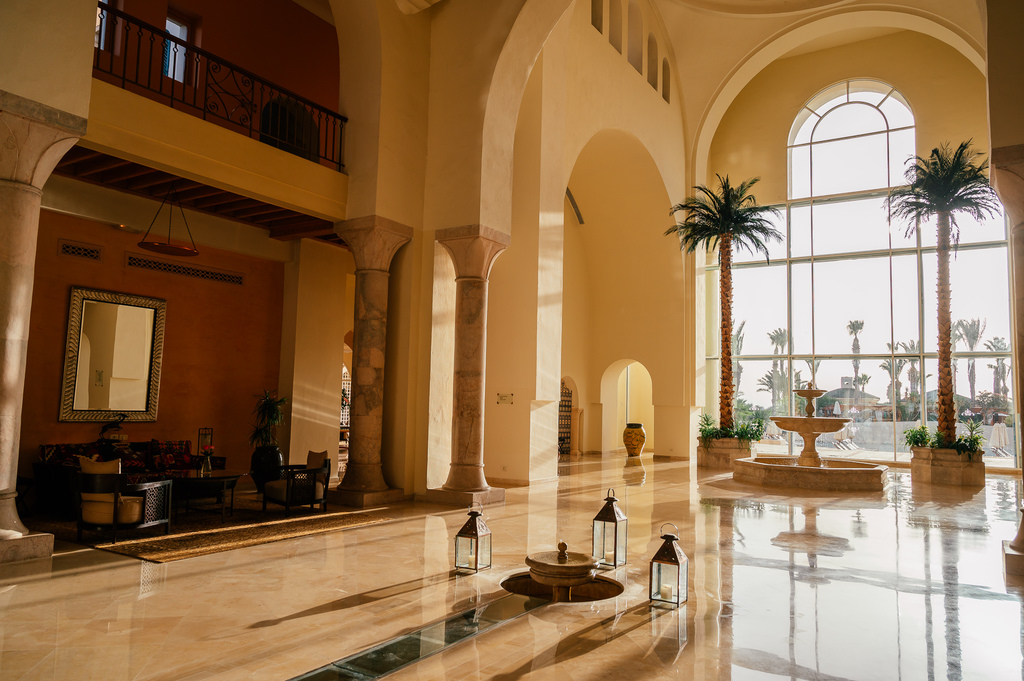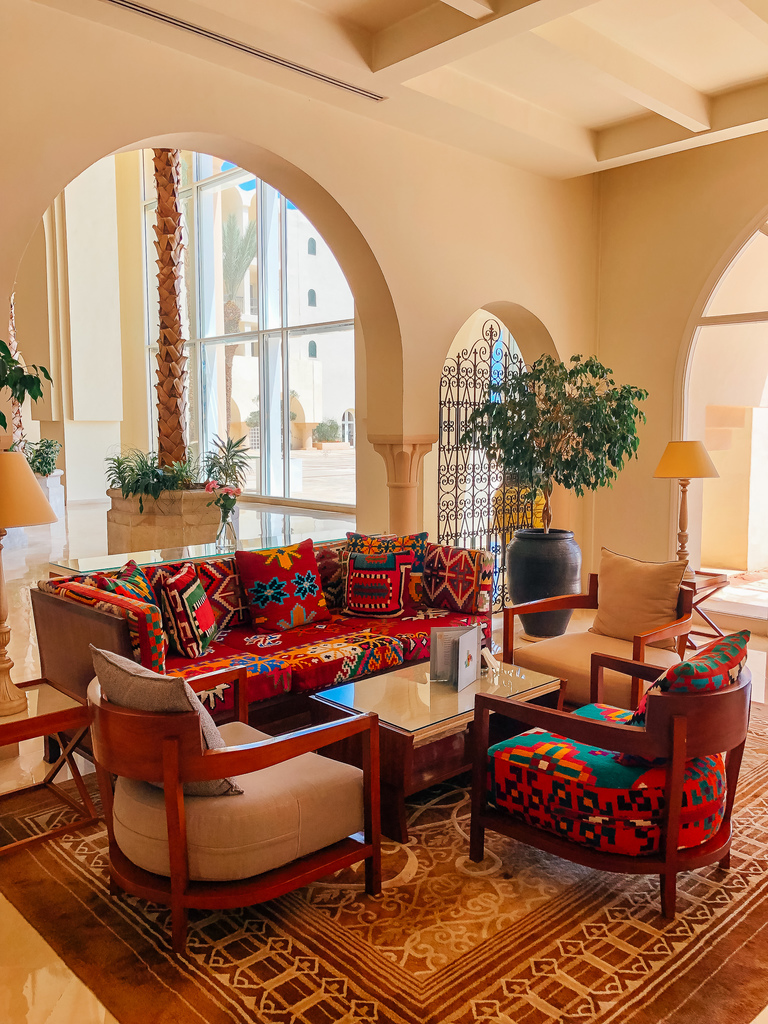 The Residence Tunis
They say scent is directly associated with memories. Some wonderful, like the smell of my grandfather's cologne, and some traumatic, like the smell of every diaper past the age of 1. Luckily, The Residence Tunis will forever be in the wonderful category. I promise you'll never smell so much fresh Jasmine in your life. It's intoxicating in the best way. From fresh welcome jasmine flowers to infused soaps and oils around the hotel, I'm hoping if I spend enough time here I'll just naturally smell like this forever.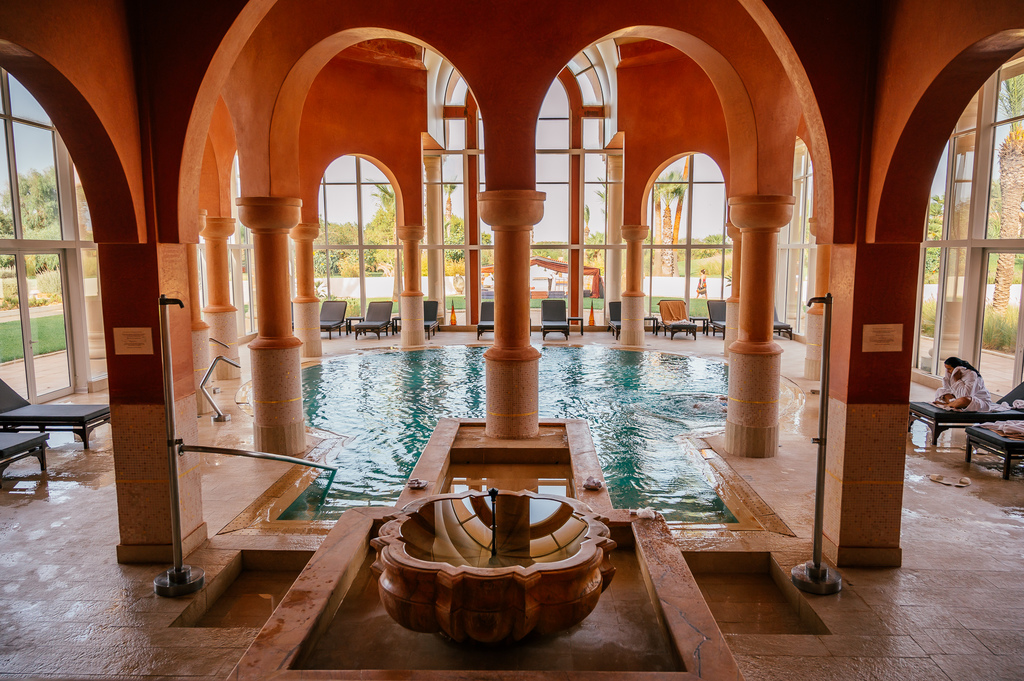 There's a reason The Residence Tunis gave me the Goldilocks vibes. At 174 rooms it's not too big, not too small, but was refreshingly just right. Big enough to have all the creature comforts of a family-friendly Tunisia resort with a kids' club, baby pool and mini menu, while not being amongst a sea of screaming kids and characters delighting (aka horrifying) the little ones. And it's not so small that you have to eat at one restaurant your entire stay. In fact, there are 5 different restaurants on property. The nice surprise is that The Residence Tunis is definitely not for only one type of traveler. This place could just as easily be the perfect choice for a couple's spa-focused honeymoon as much as it's for the couple who had one too many cocktails on said honeymoon and ended up with a football team worth of children they now haul around.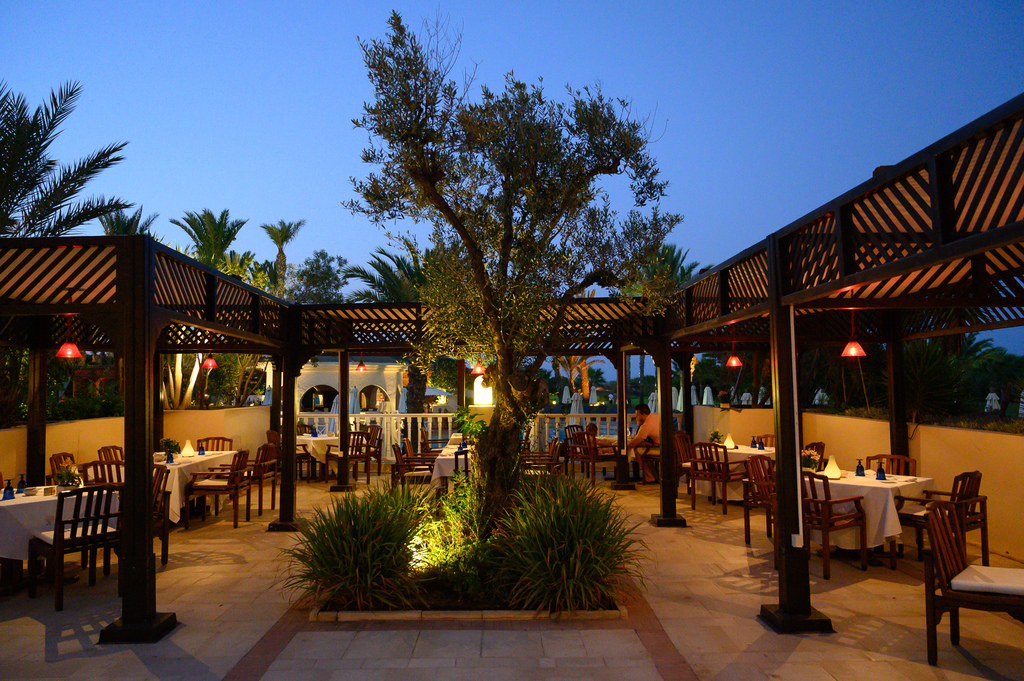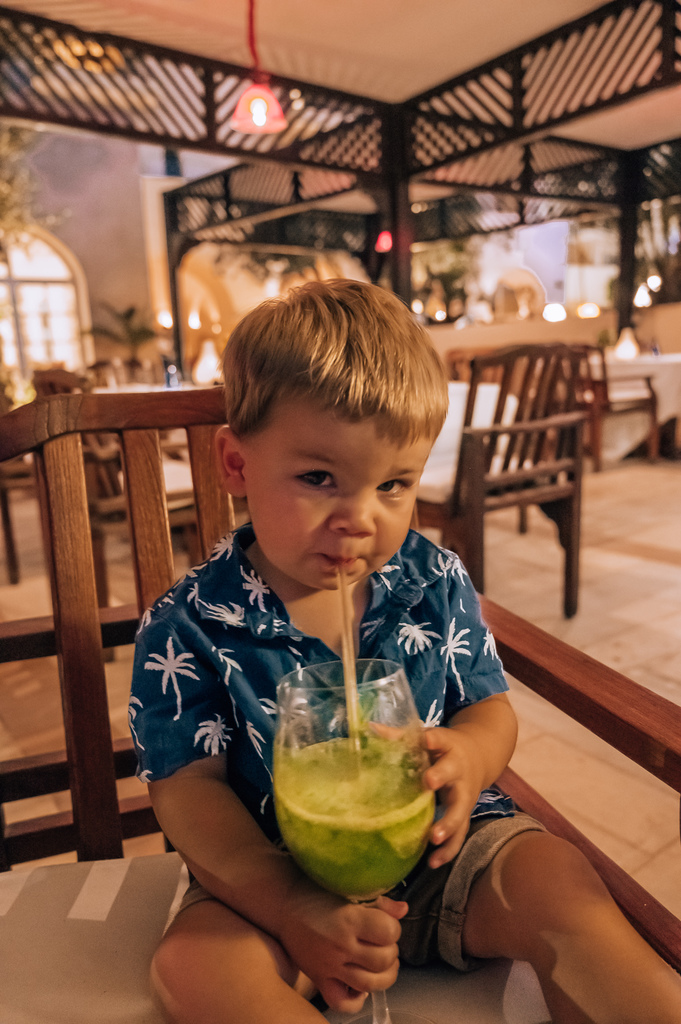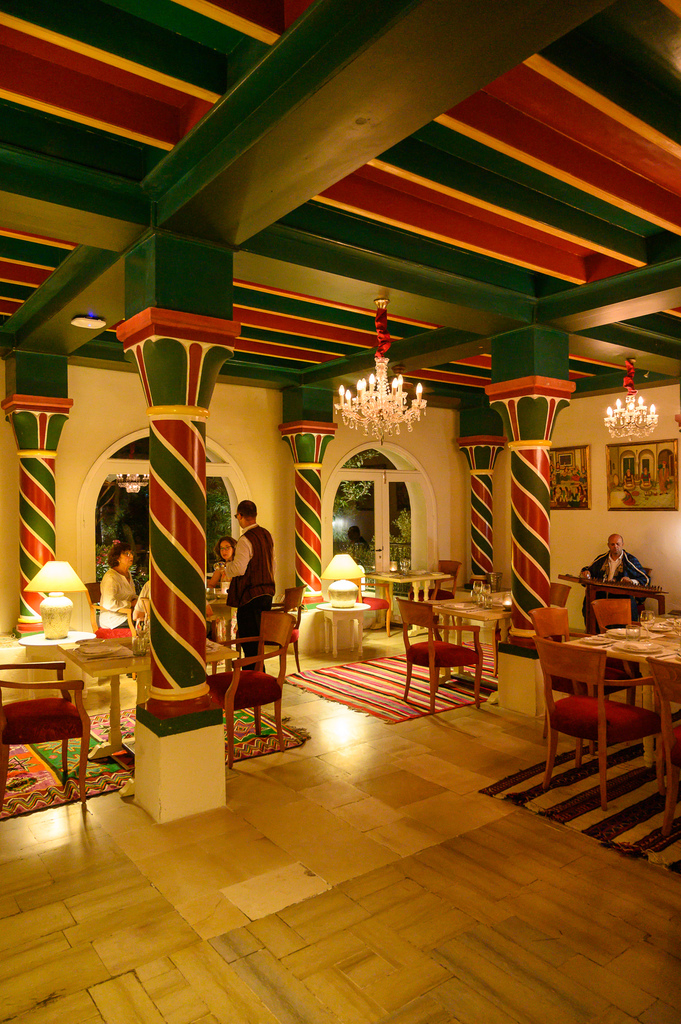 The key to the resorts success is its design being similar to my son: squatty. Only a few floors high, the property is nicely spread out, but not so much that you have to plan for a buggy to pick you up for breakfast. With the kids' club on one side and the insanely pretty spa on the other, you can be as close or as far from each type of guest as you want. The two sides of the resort are only a 5min walk a part, or 3min if you try it without shoes on the hot terrace #becauseafrica.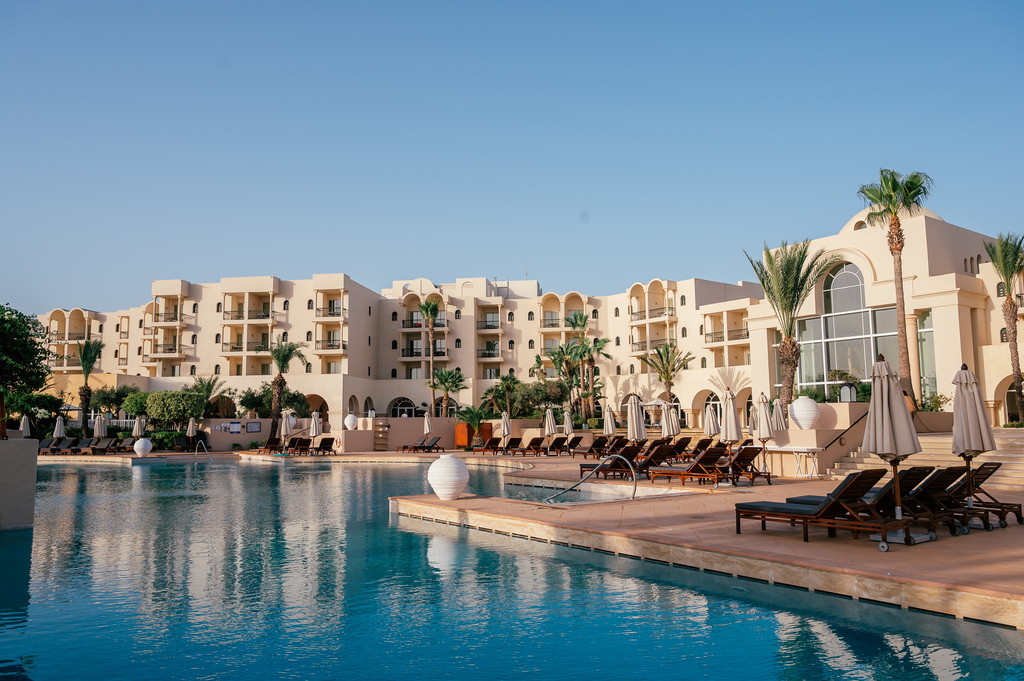 Covered seating areas, a pool bar and a large main pool make up the aquatic part of the outdoors and is where you'll find everyone cooling themselves off throughout the day. Every lounger is positioned perfectly with a personal umbrella so there's no fighting for space or shade. A laid back pool area is a major must in my book, I don't care how luxury or kid-friendly a resort pool is, if I have to wake up at 8am to reserve a lounger, I'm OUT. Somehow The Residence Tunis has managed to keep their ebb and flow nicely balanced in this regard and there were always open loungers ready for a group to enjoy.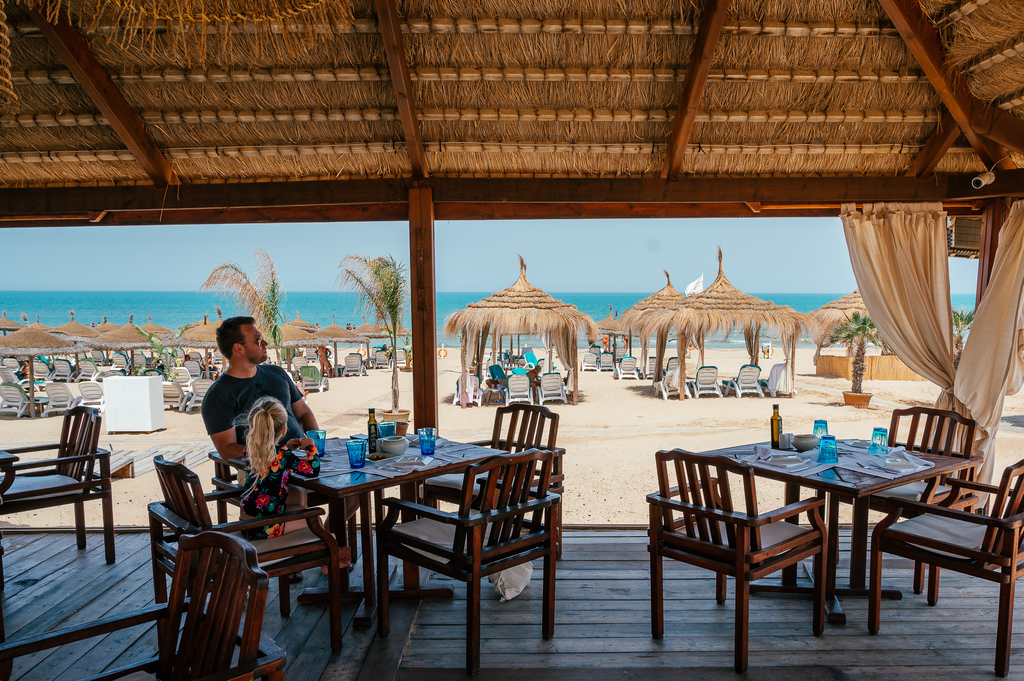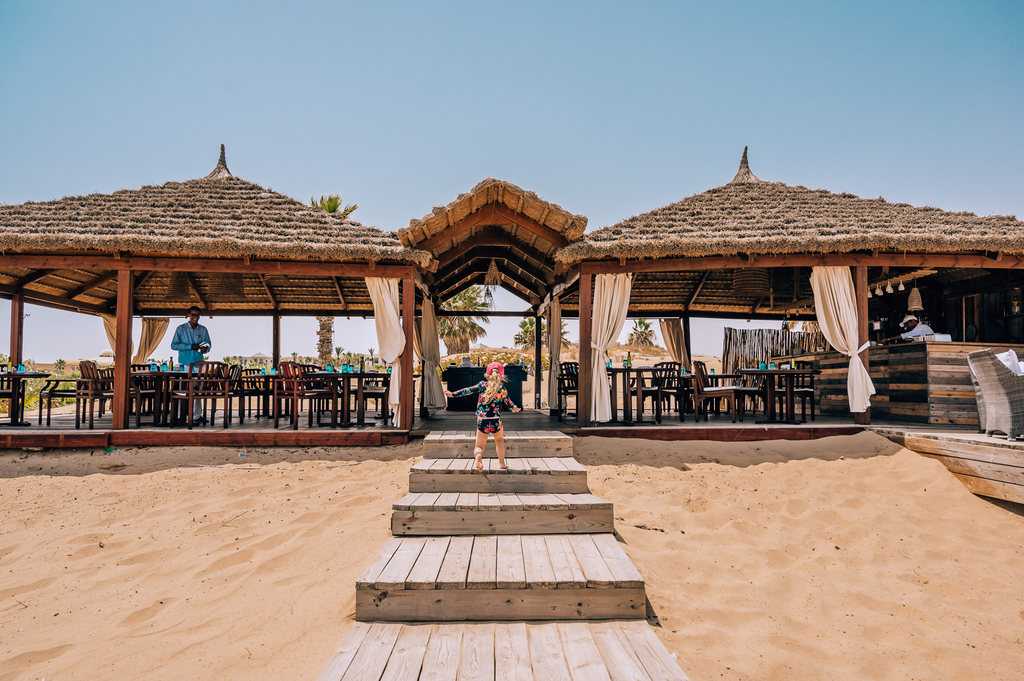 Tunisia Beaches
Last but certainly not least was The Residence Tunis beach, which was a total stand out area at the resort with everything from straw thatched shaded loungers to a completely covered kid's tent with plenty of cushions and canopy to protect even the fairest of babes. This beach might win my top kid-friendly beach due to how calm and shallow the water was. I couldn't believe how far out people were standing with water only up to their knees; it was both impressive and confusing all at the same time. On the beach, camels and ponies dotted the landscape, moaning like the primordial mammals they are. And every kid gets to play Aladdin as they ride along the beach on their choice of four-legged transport. When you're done hanging on the sand, Zembratta, the beach restaurant, was straight out of a magazine and hosted fresh lunch menus and evening BBQs.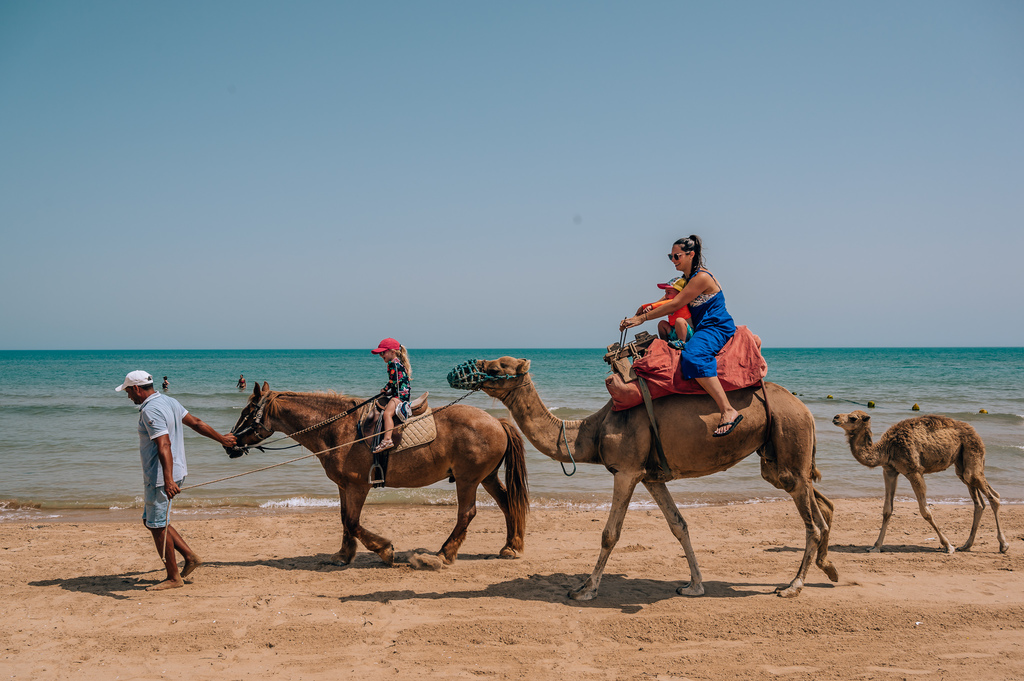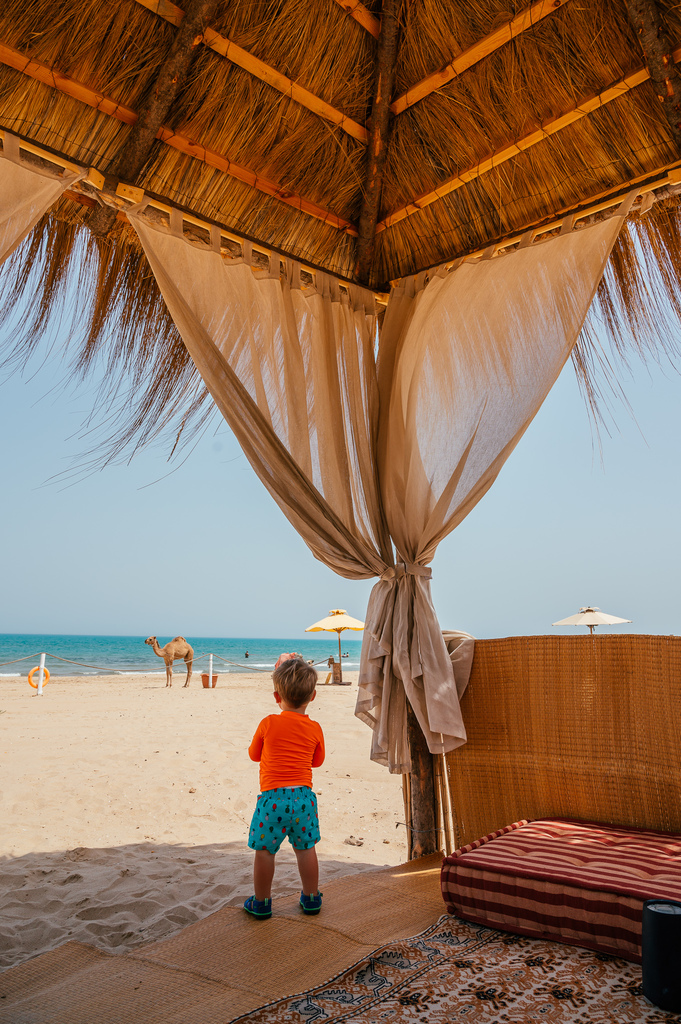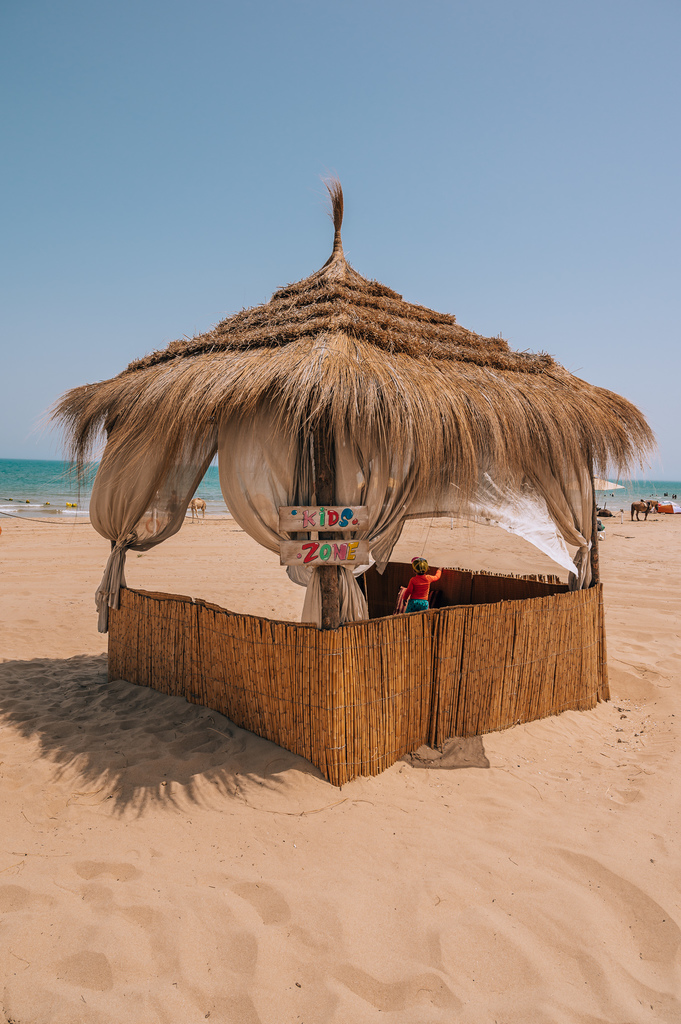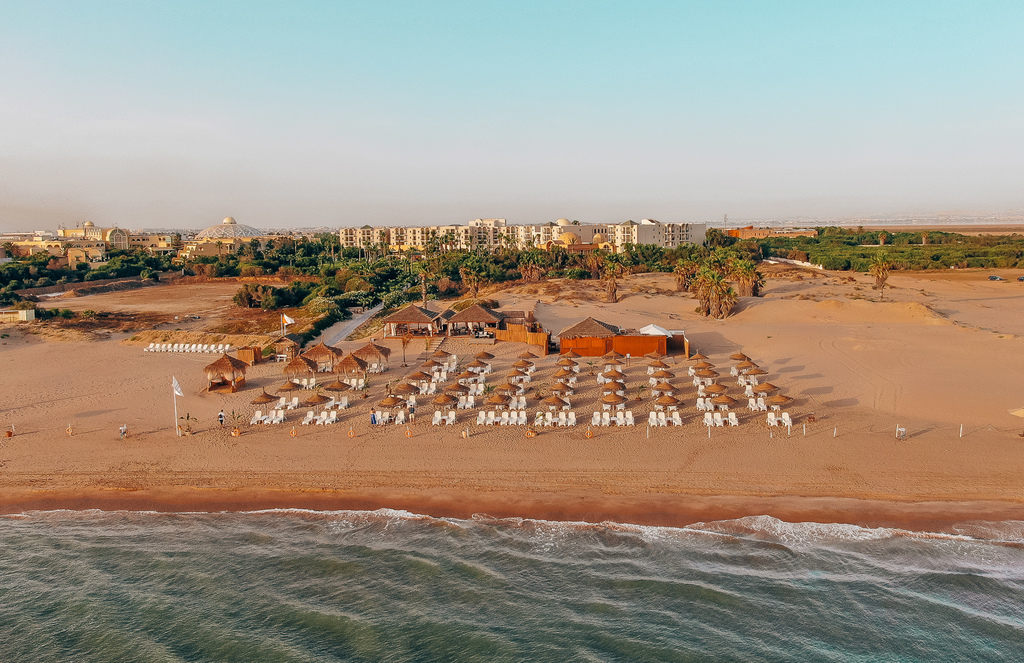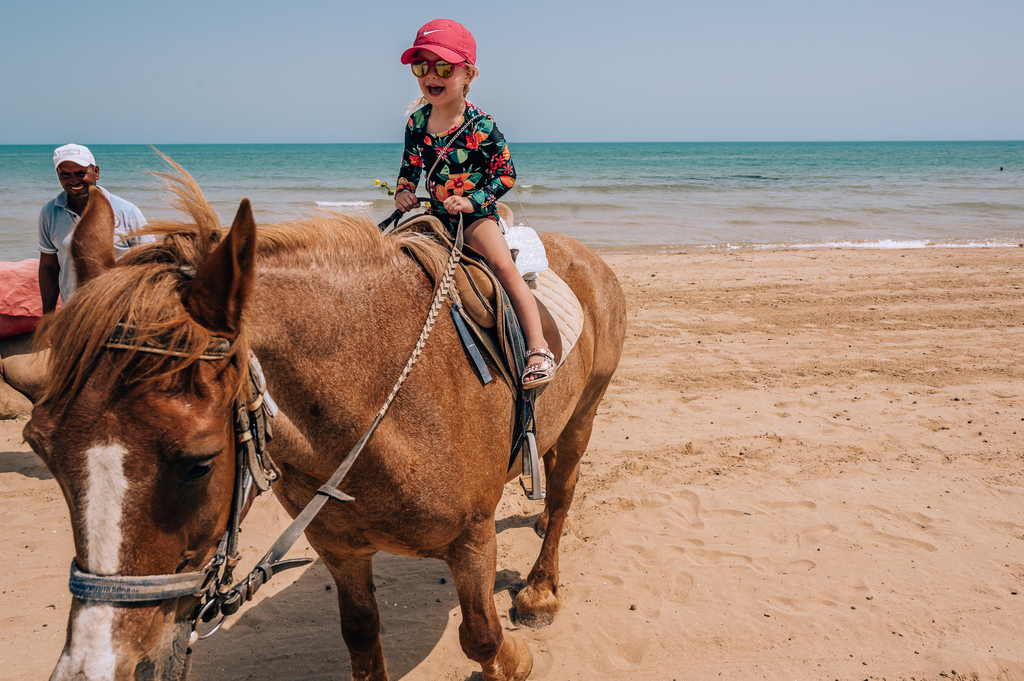 Tunisia for Kids
No matter how picky I am, Goldilocks has me beat! Too hot, too cold, she's way more of a diva than me, and I have no doubt that she would have loved The Residence Tunis for the details that make them so luxury and kid focused. Let's start with the fact that rose water chilled towels were provided upon pick up with a car equipped with car seats and WIFI for the 30min journey from the airport to the hotel. Moving on to food options, each of the restaurants had a full kid's menu stocked with the pillars of every kids diet, (i.e. hamburgers, pasta, and anything that can be covered in ketchup or sprinkles). Our 4-year-old even ate fried fish because it was called the "Barbie Meal" and we told her it was chicken. What can I say; she's lucky she's cute? While most of the dinner restaurants don't open until 7pm, if your kid is an early eater the pool bar is always open which is a win for any parent who's ever had to keep their kid from eating until 8pm while on holiday.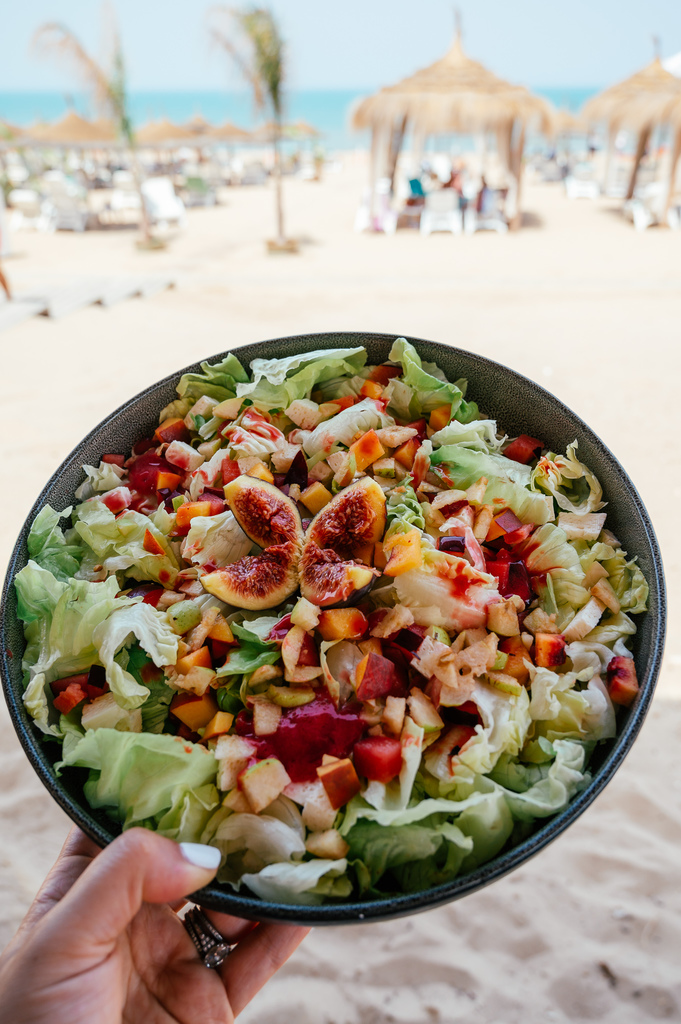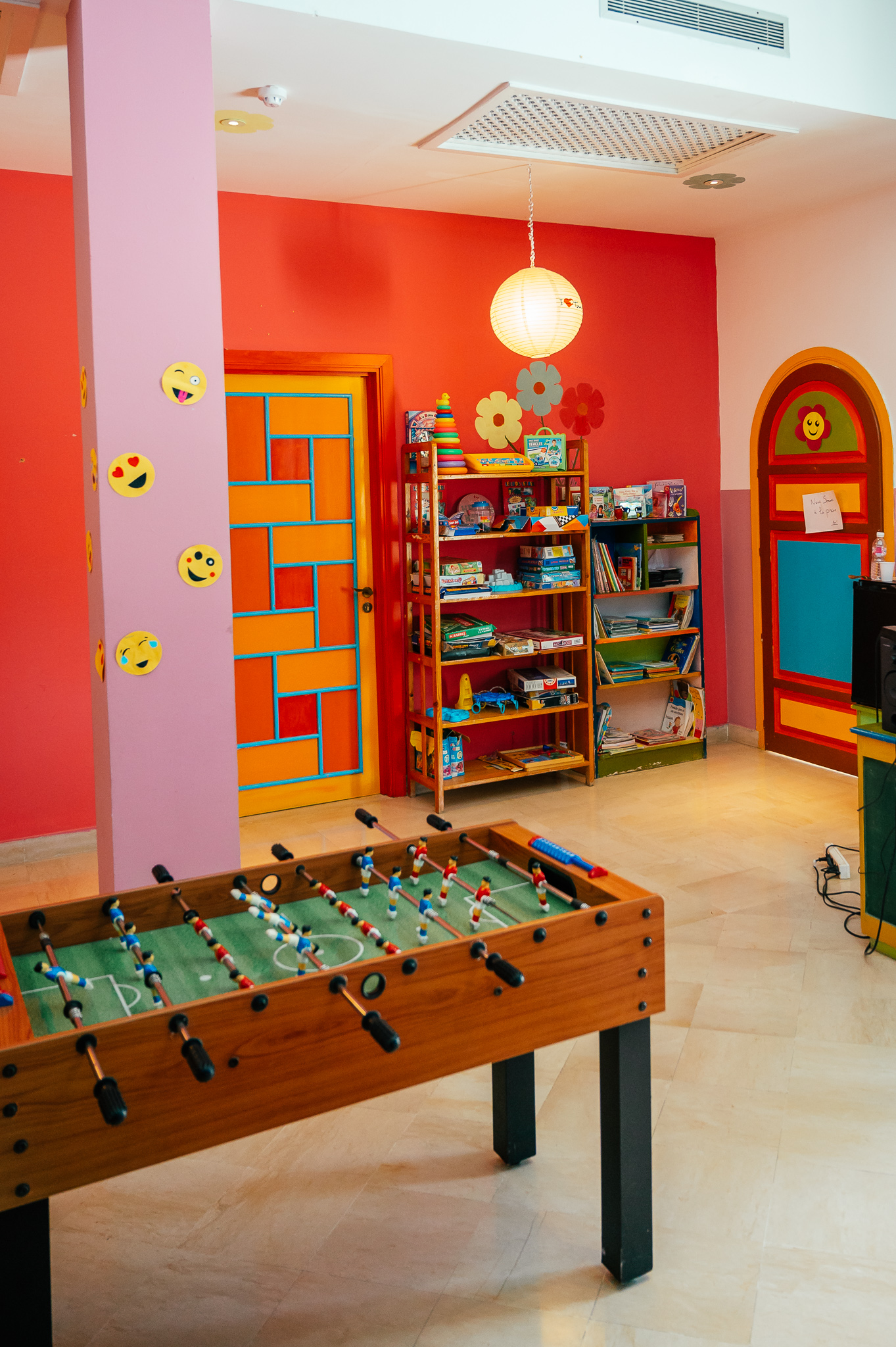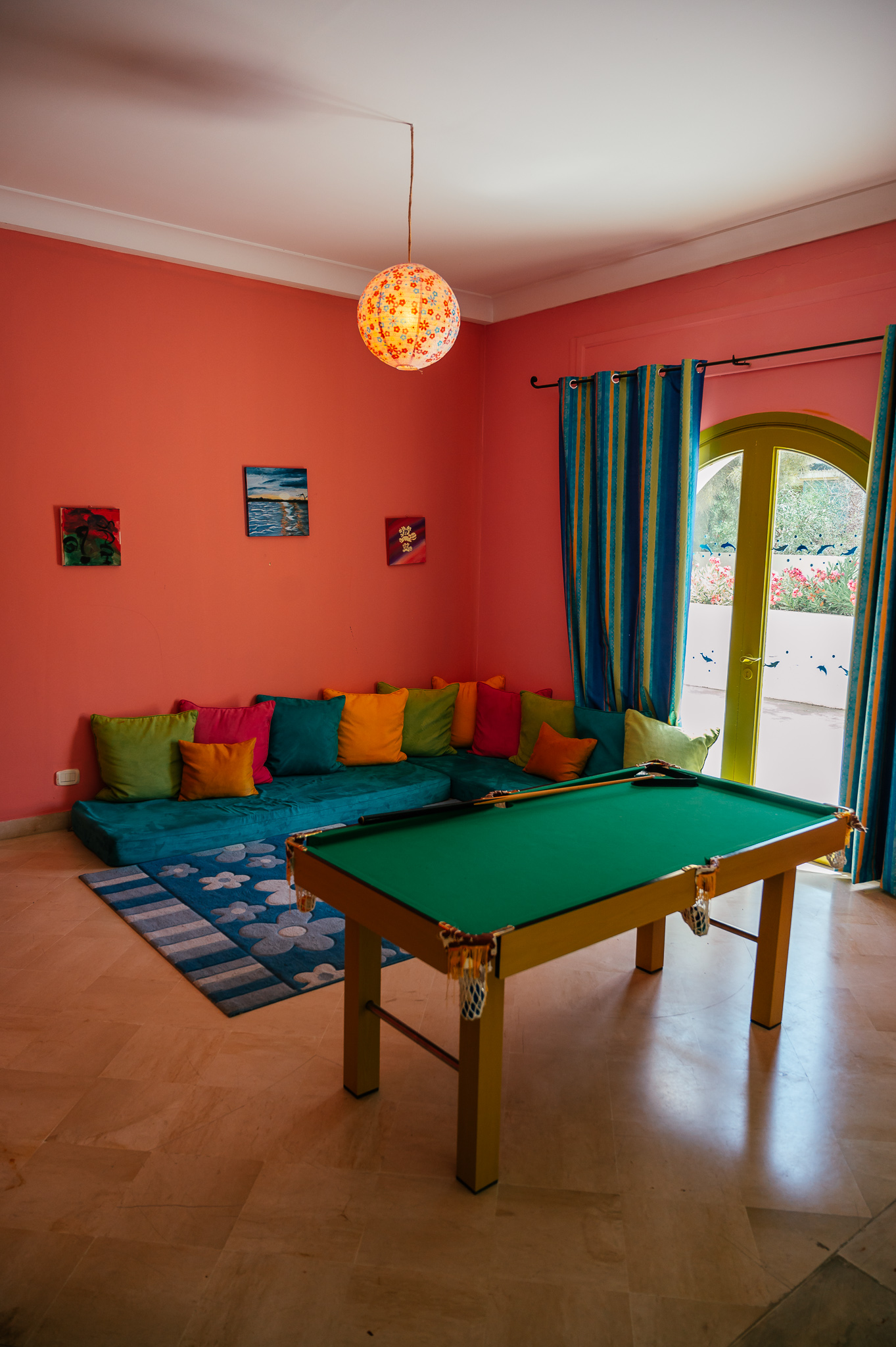 The Kids' Club had foosball, ping-pong, arts and crafts and lounging areas to hang in to beat the heat of the day. From 9am-5pm, the 3 and over crowd can play in there supervised and busied by the resort staff while you do anything you want without kids hanging off of you. Under 3s can be in the kid's club either supervised by you or with a paid babysitter from the resort, which I've found is pretty standard as far as resort rules go. A baby pool, shallow area of the main pool and small jungle gym rounds out the main kid focused areas and was a perfect afternoon distraction once the sun started to set and the playground materials stopped melting.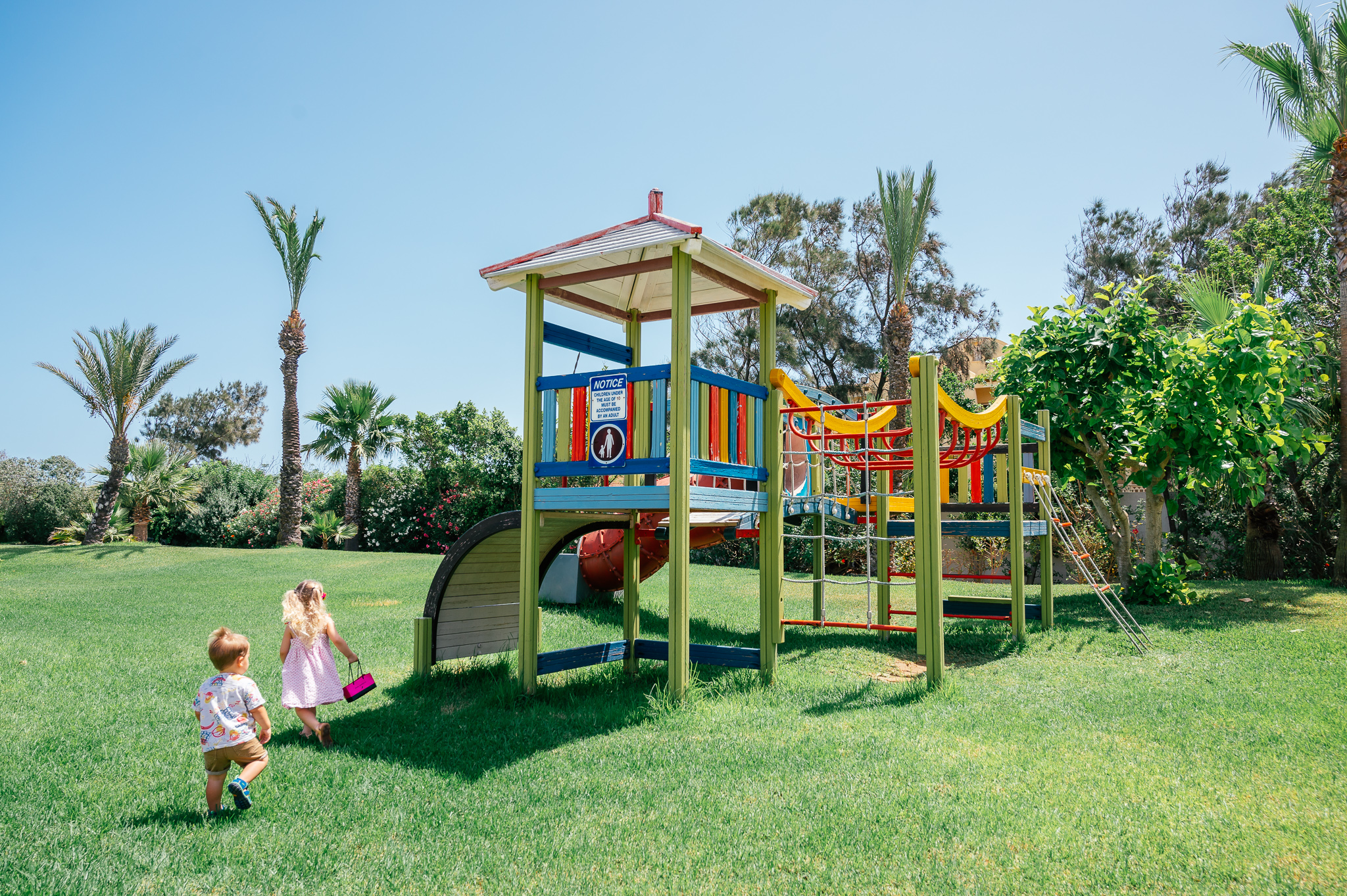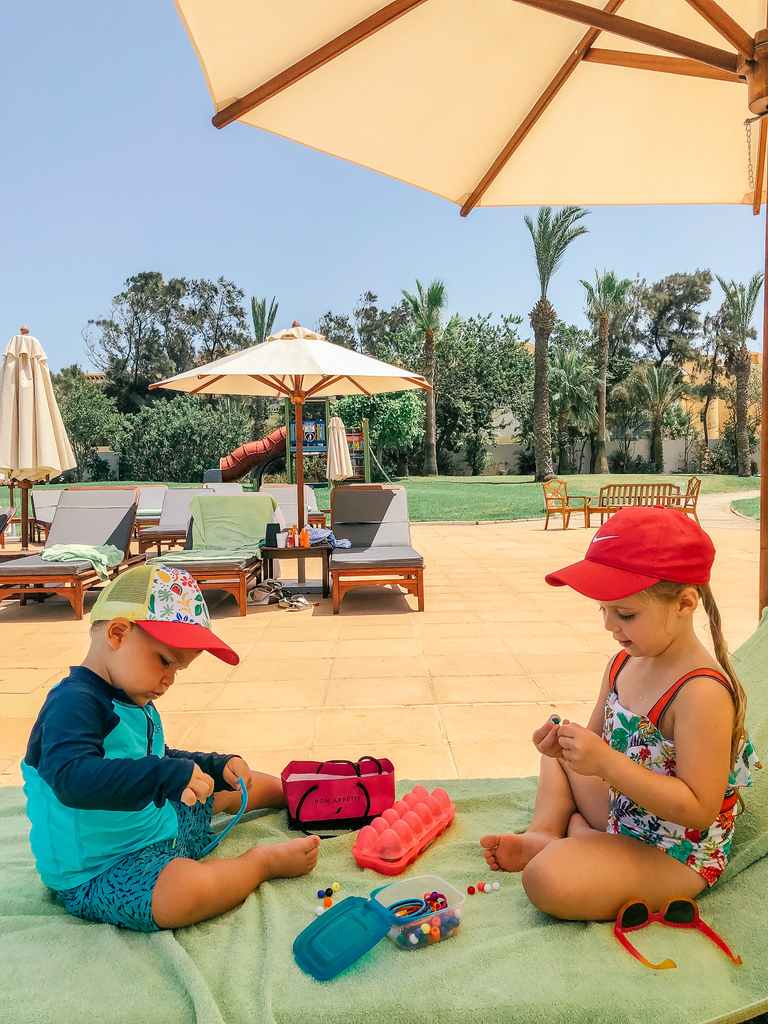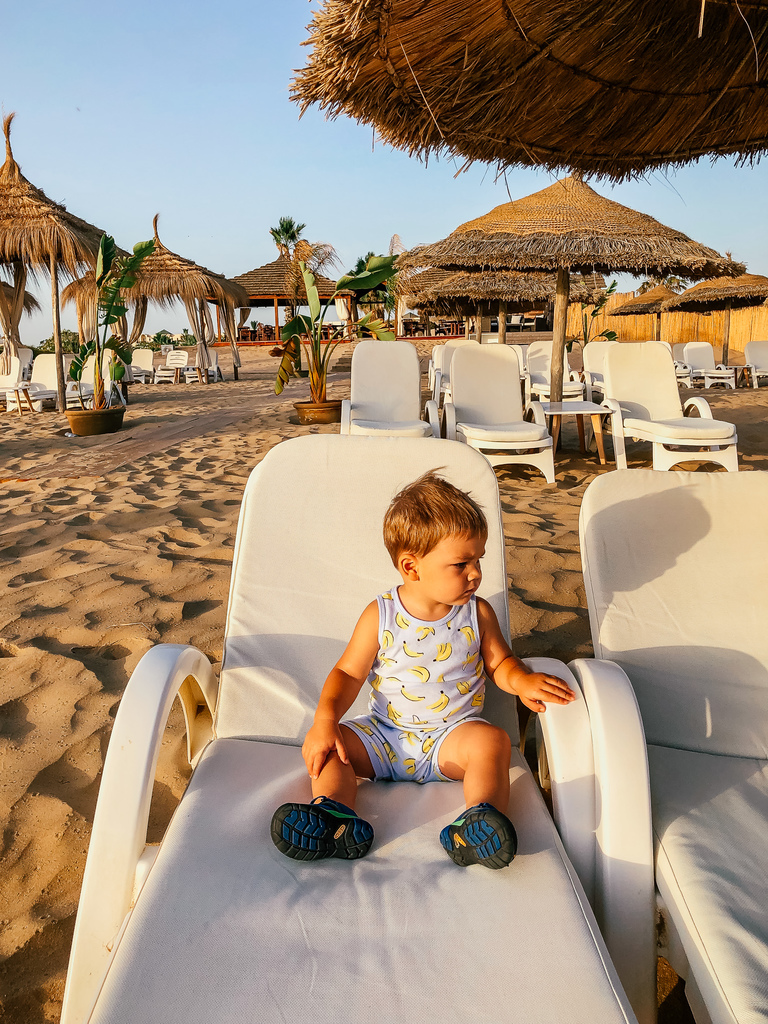 Things to do in Tunisia
Sidi Bou Said was a stunner of an excursion. They call it the Santorini of Africa due to all the blue and white buildings that make up the town. So many cute and unique handicrafts, beautiful lunch spots and a view of the ocean that seriously made me wonder where Tunisia has been hiding this crystal clear water!
We're suckers for local handicrafts, whether it's a small figurine or a piece of handmade furniture, and boy did Tunisia deliver. The hotel was filled with chairs, couches and cabinetry that had us drooling while simultaneously wanting to redesign our entire house to be Tunisian. And unlucky for our wallet, you can even head to the gorgeous store that the hotel sourced its furniture from, which is in Sidi Bou Said called Rock the Kasbah.
Our visit to the ancient city of Carthage was fun, but truthfully we didn't last all that long given the searing sun and the pale children. It was a site worth seeing, but maybe one done outside of the Africa hot hours.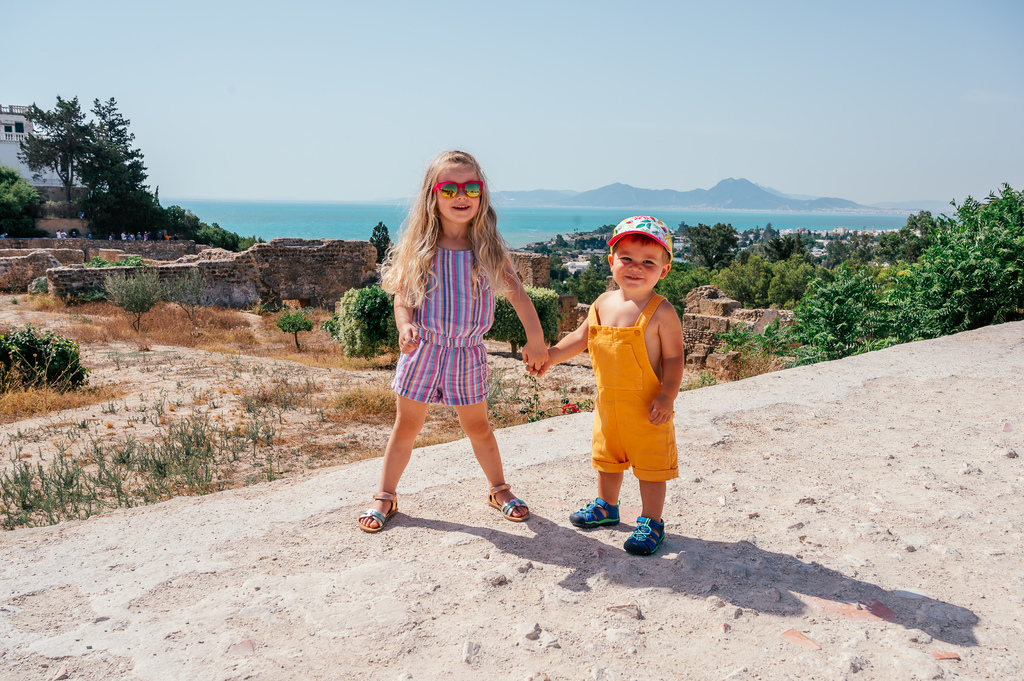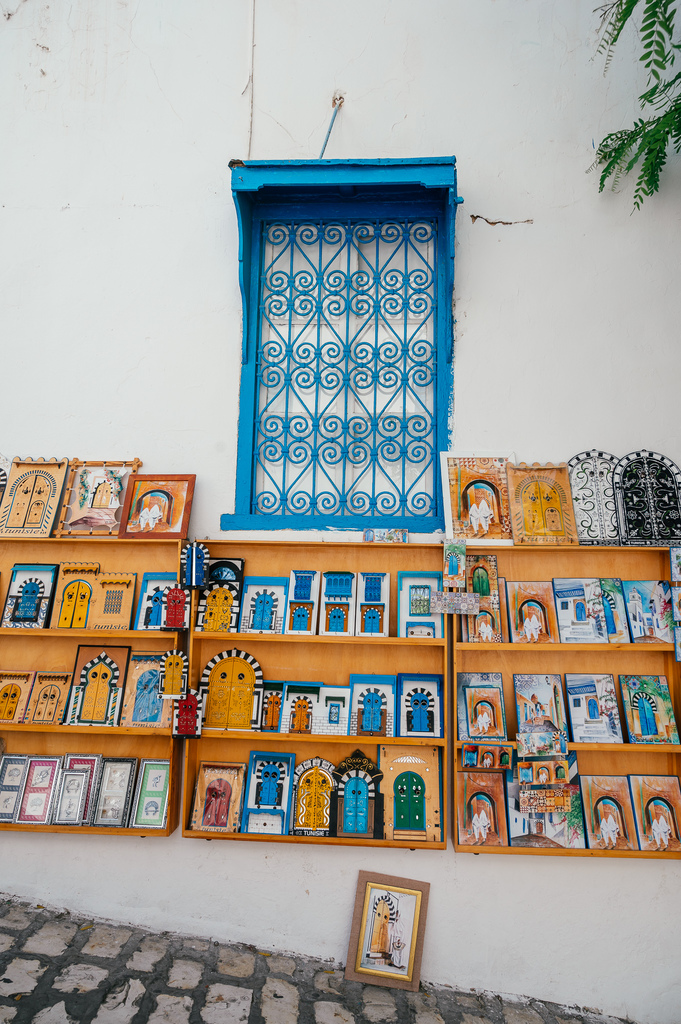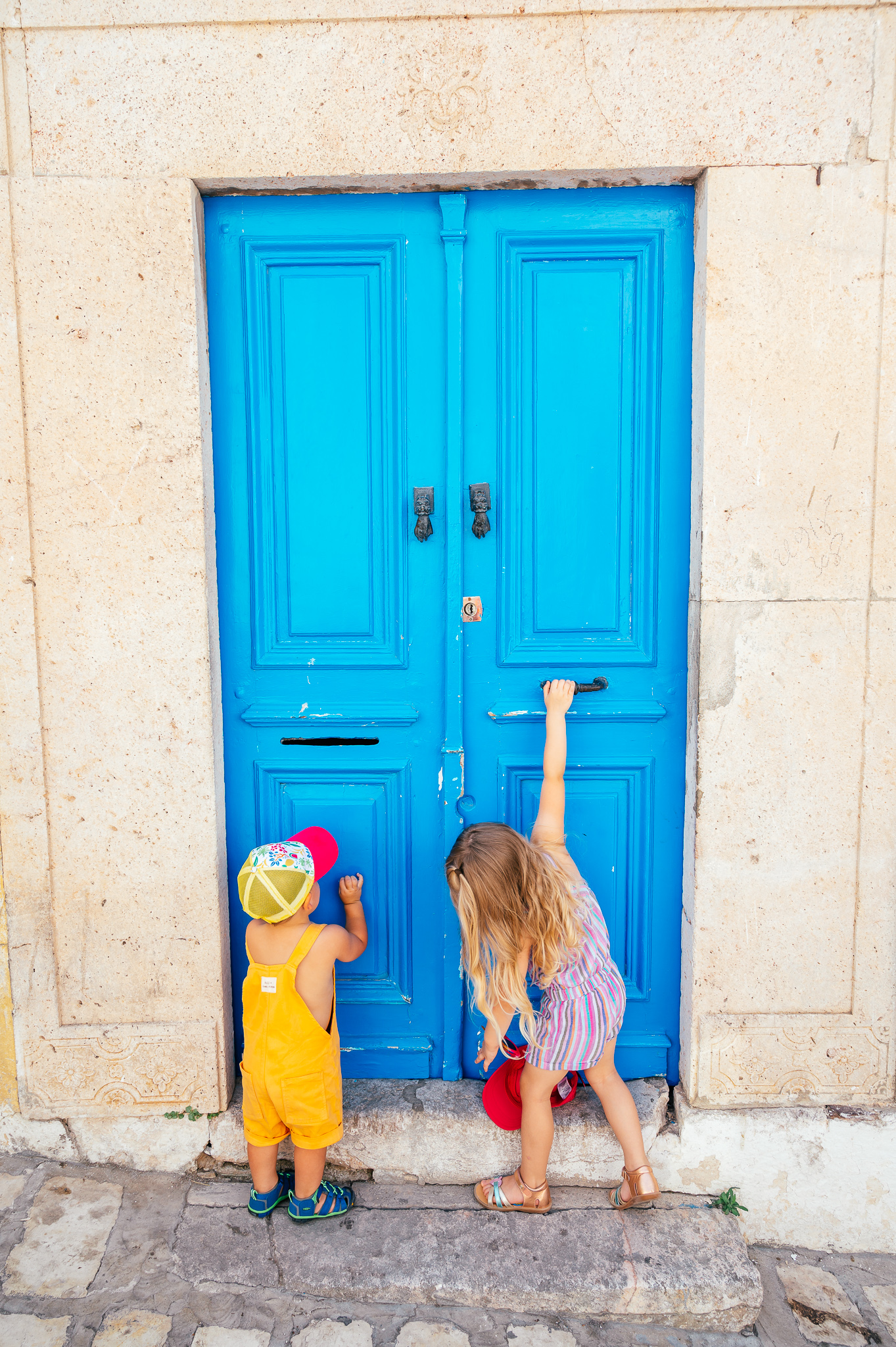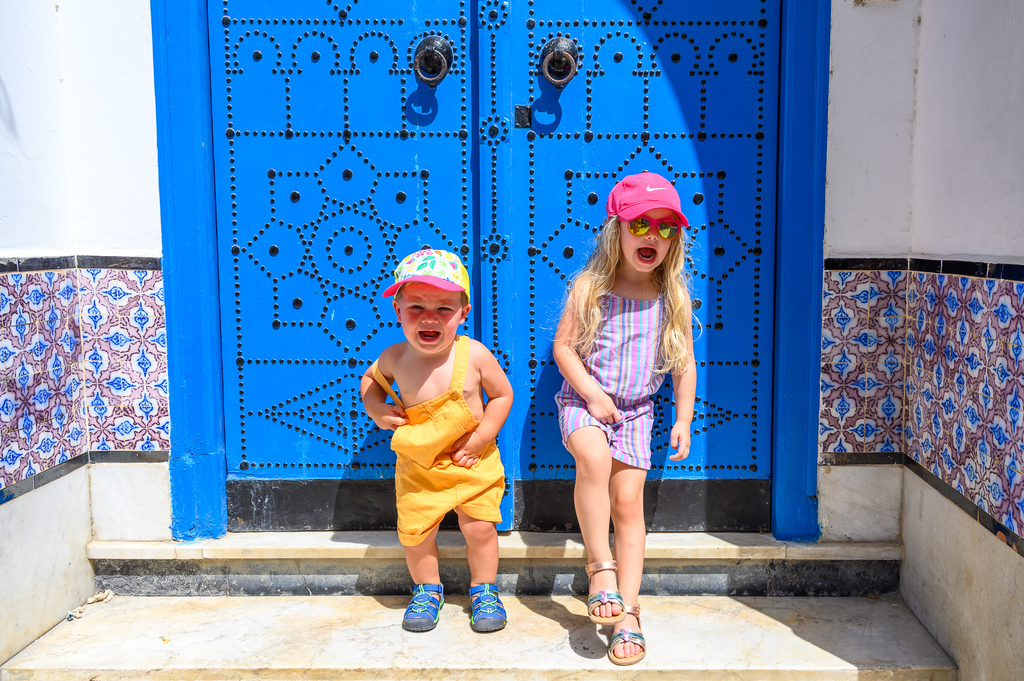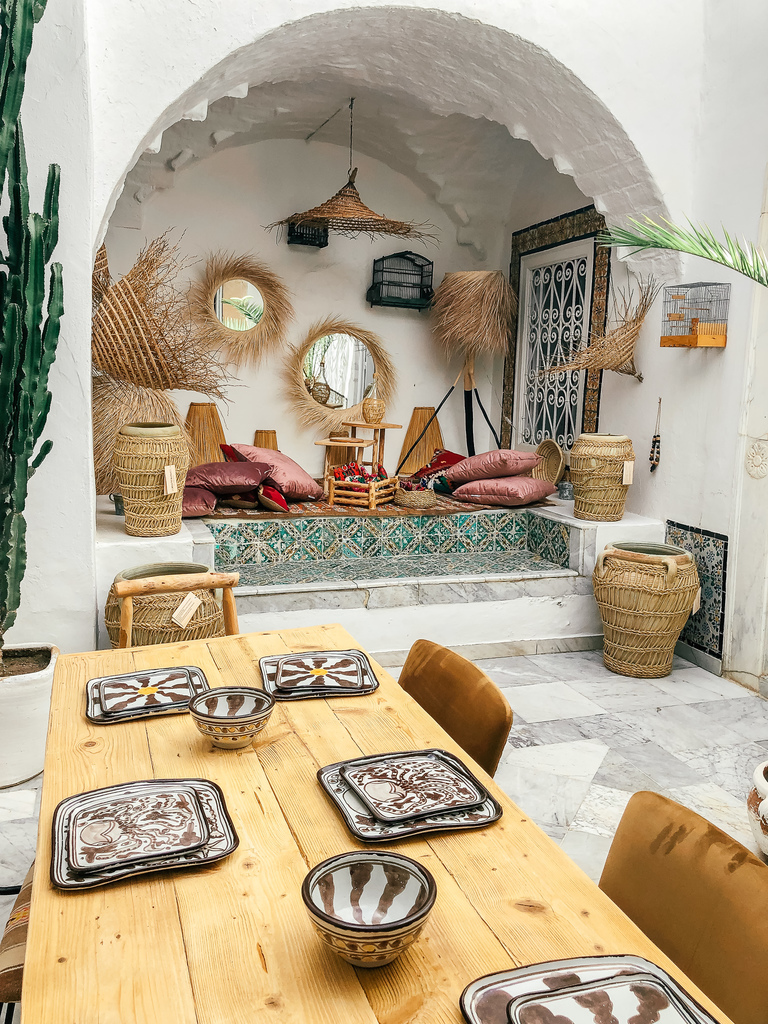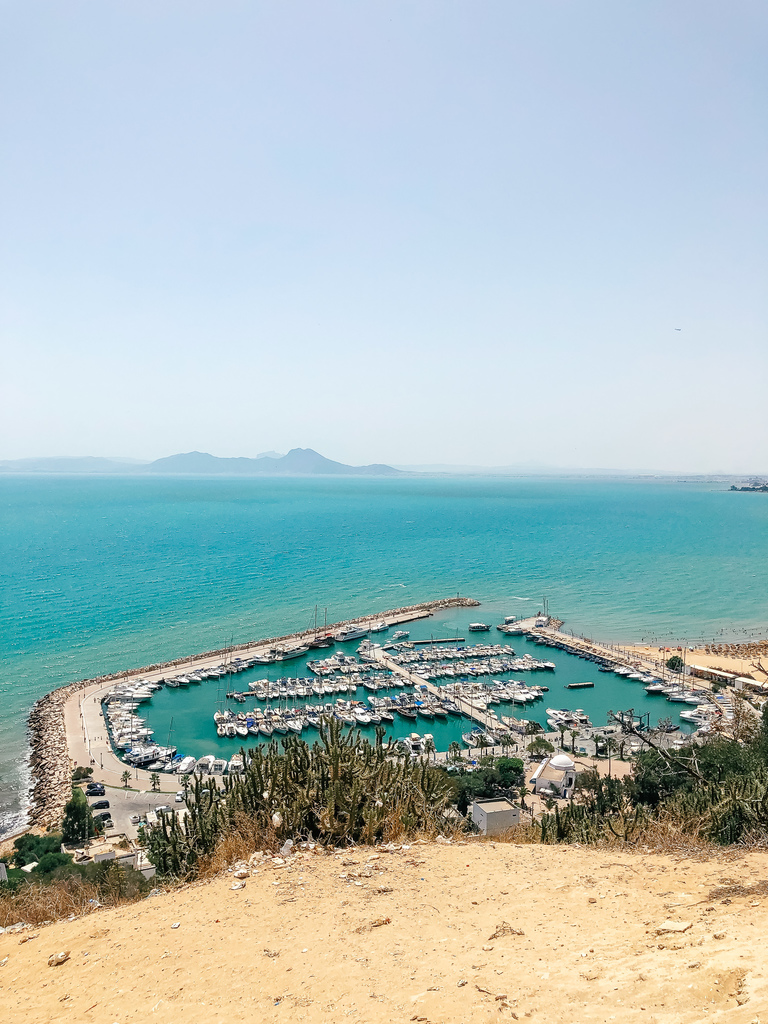 Tunisia Holiday Package
Because everyone loves a good packaged trip, The Residence Tunis offers some great deals for every kind of traveler. Their Family Fun Package for 3 nights contains everything from cooking classes, excursions, spa time and, to top it all off, they even include babysitting during those spa treatments #genius. Spa, golf, honeymoon…they have a package for all interests.
Would Goldilocks have found anything to complain about? Meh, the WIFI was a bit spotty, Tunisia is not exactly a cigarette-free country and I wish the kids pool was shaded, but I also wish our daughter woke up with well combed, blonde goldilocks instead of the yellow colored rats nest we get to untangle on the daily, so we can all have dreams of perfection right?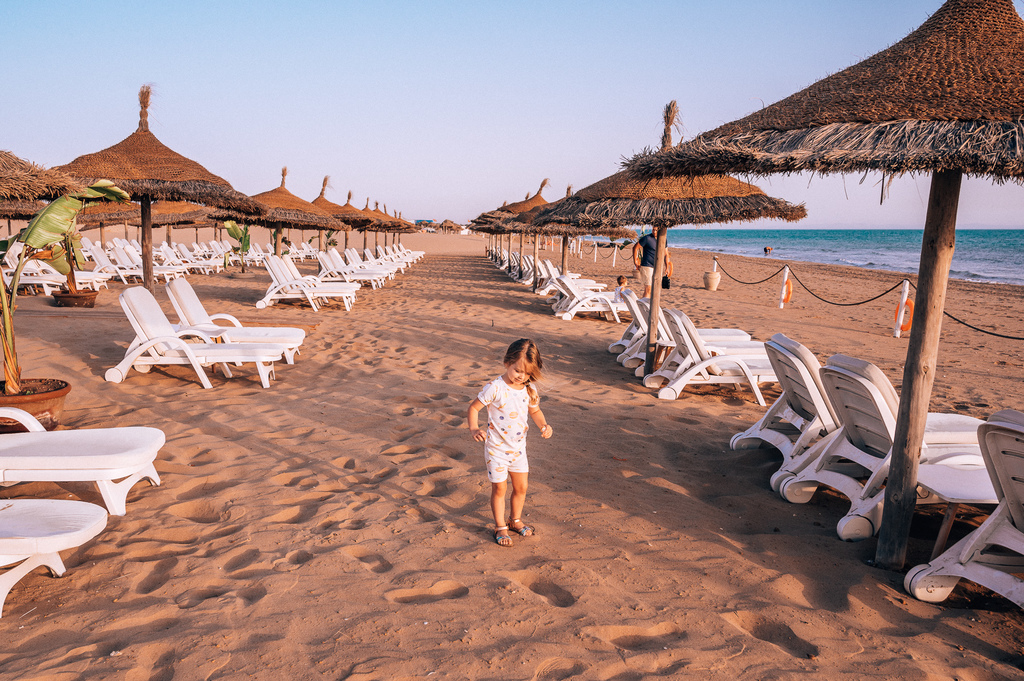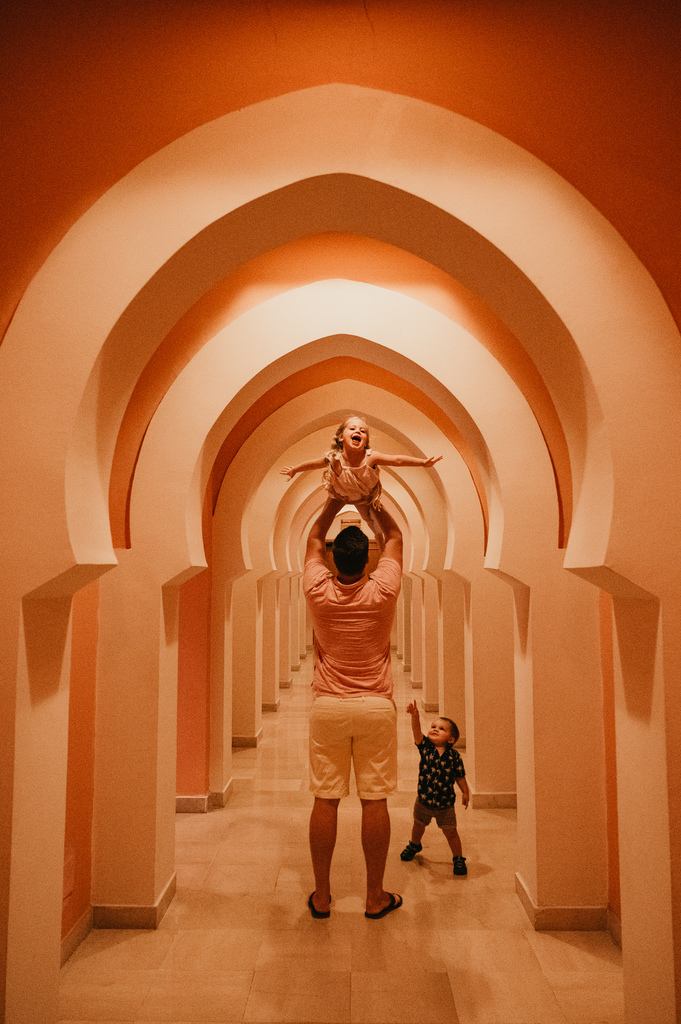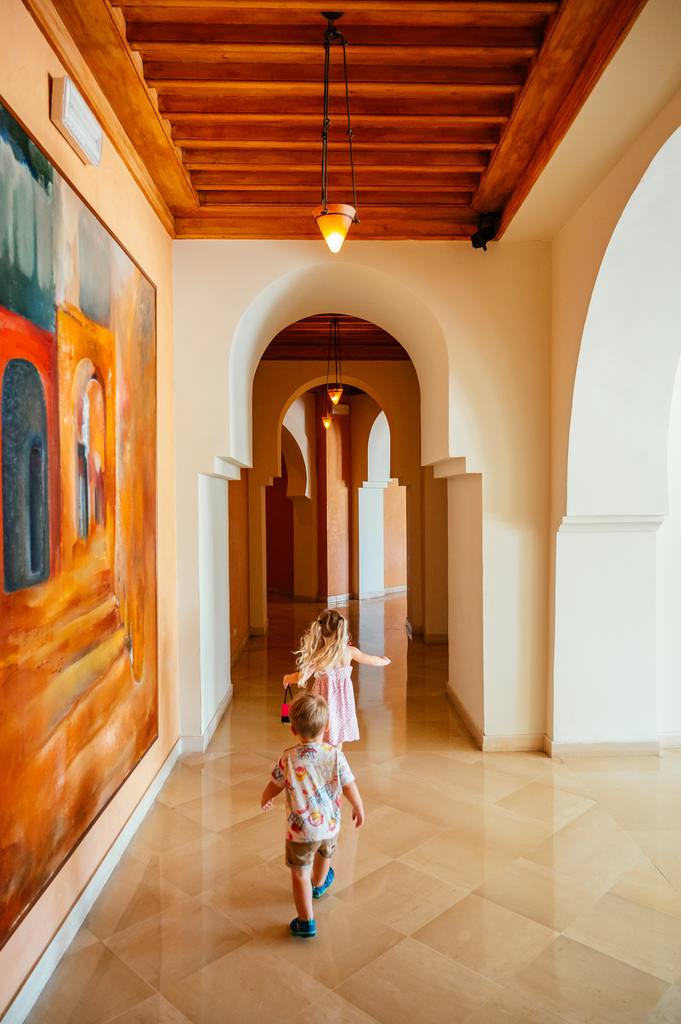 Overall I was really impressed with The Residence Tunis, both for how high end and luxurious they've made a guest's experience as well as how seamlessly they've incorporated family-friendly details that would make any family trip a total breeze. And by breeze I really mean hot gust of wind, because ya know…it's Africa! Thanks to The Residence Tunis for hosting our stay and showing off your unique country to us. We will be back! Maybe even to one of your other insane properties in dreamy destinations like the Maldives, Mauritius, or Zanzibar.
For other unique family holiday destinations across the globe, check out some of our favorites: