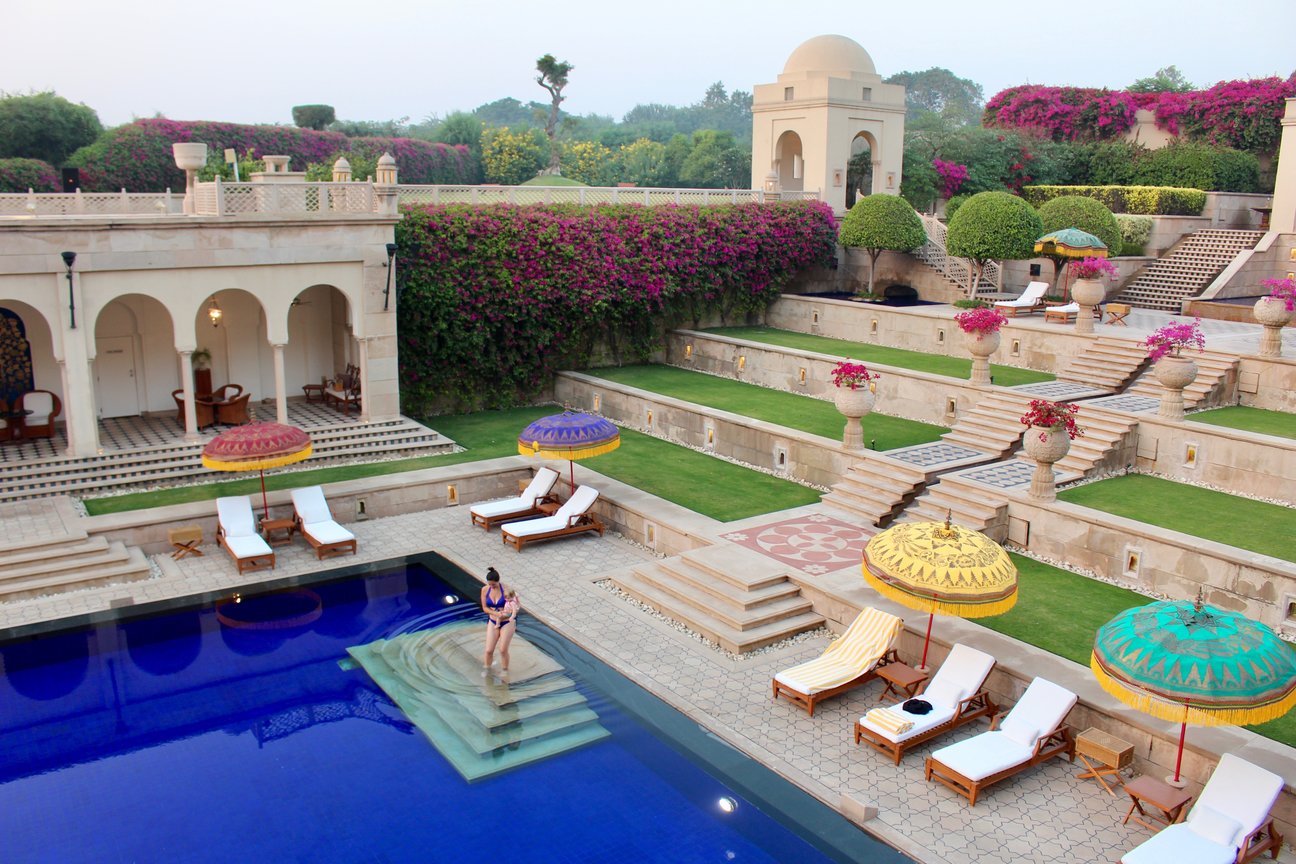 We're not ones for big brand hotels, but Oberoi, if you keep being so damn nice you just may make a convert out of us! This being our second Oberoi experience (the first was in Mauritius), we had certain expectations. Nice rooms, thoughtful details and a bit of a grand vibe. So we weren't surprised when we pulled up to a beautiful hotel with sprawling lawns, grand entranceways, and a great room. But what pushed Oberoi Amarvillas Resort in Agra, India from great to kind of amazing was their treatment of the baby.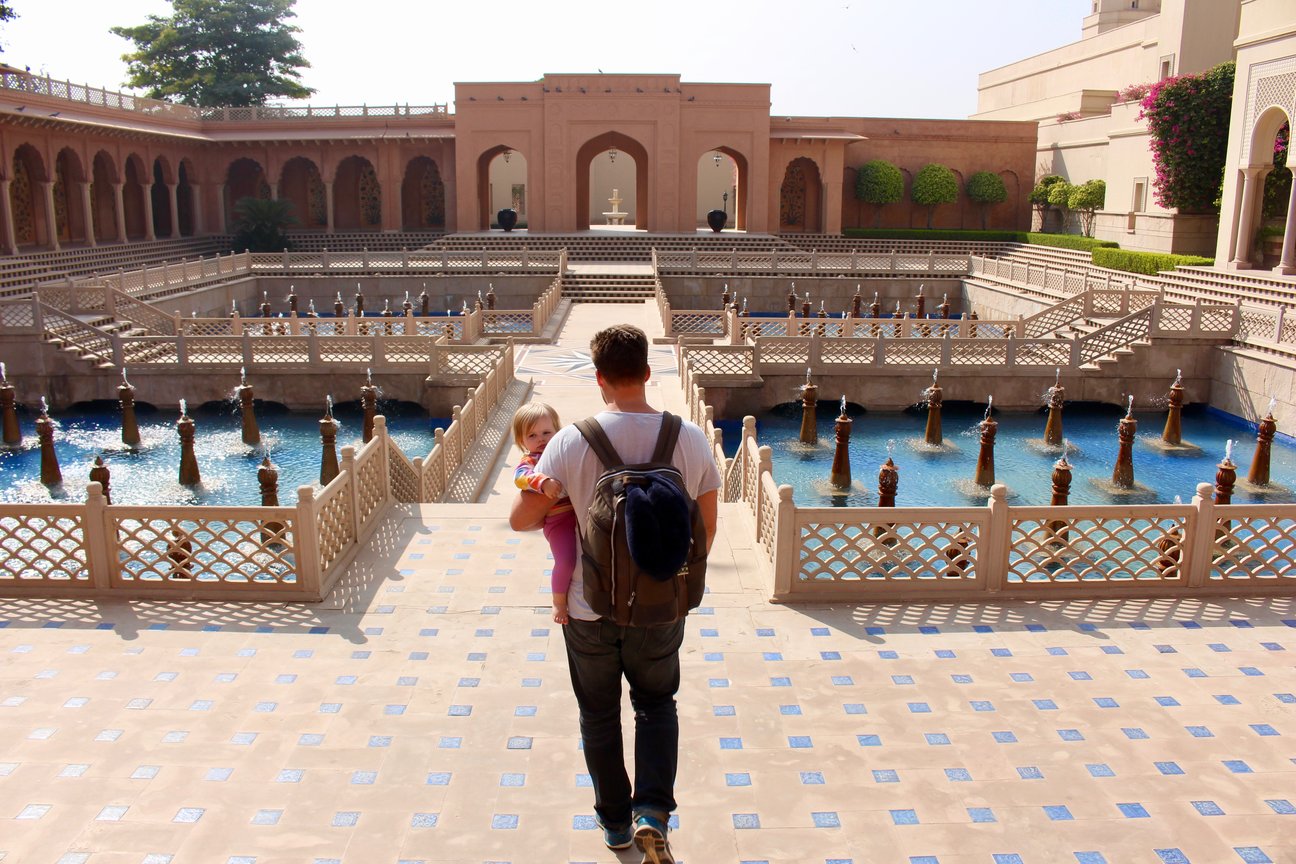 This kid got the royal treatment like I've never seen before. Ordering water for the baby? Does she prefer it chilled or room temperature? Apparently she has a preference we were unaware of. Her food brought out first and not steaming hot so she can actually eat it right away? Easy. Make a mess of the highchair and dining room? No problem, a new clean chair is provided mid-meal, of course. Complimentary evening cookies delivered to the room? Obviously.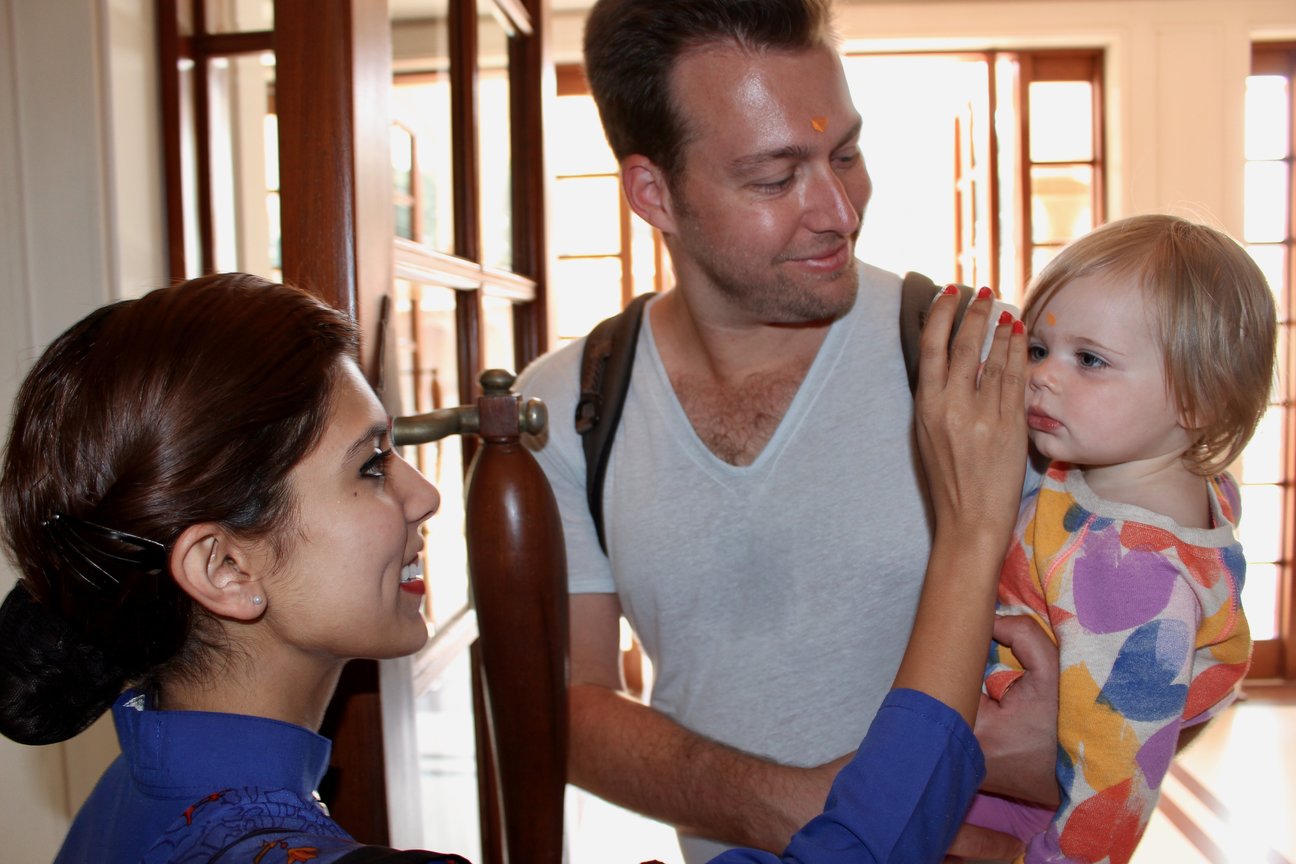 I mean I know she's cute and all but what brews beneath that smile is like Sinead O'Rebellion…pure deviant behavior. Yet none of this made their amazing staff even blink. They fawned over her like she was the golden child and she ate it up…literally. The child ate all the delicious Indian food she could get her hands on.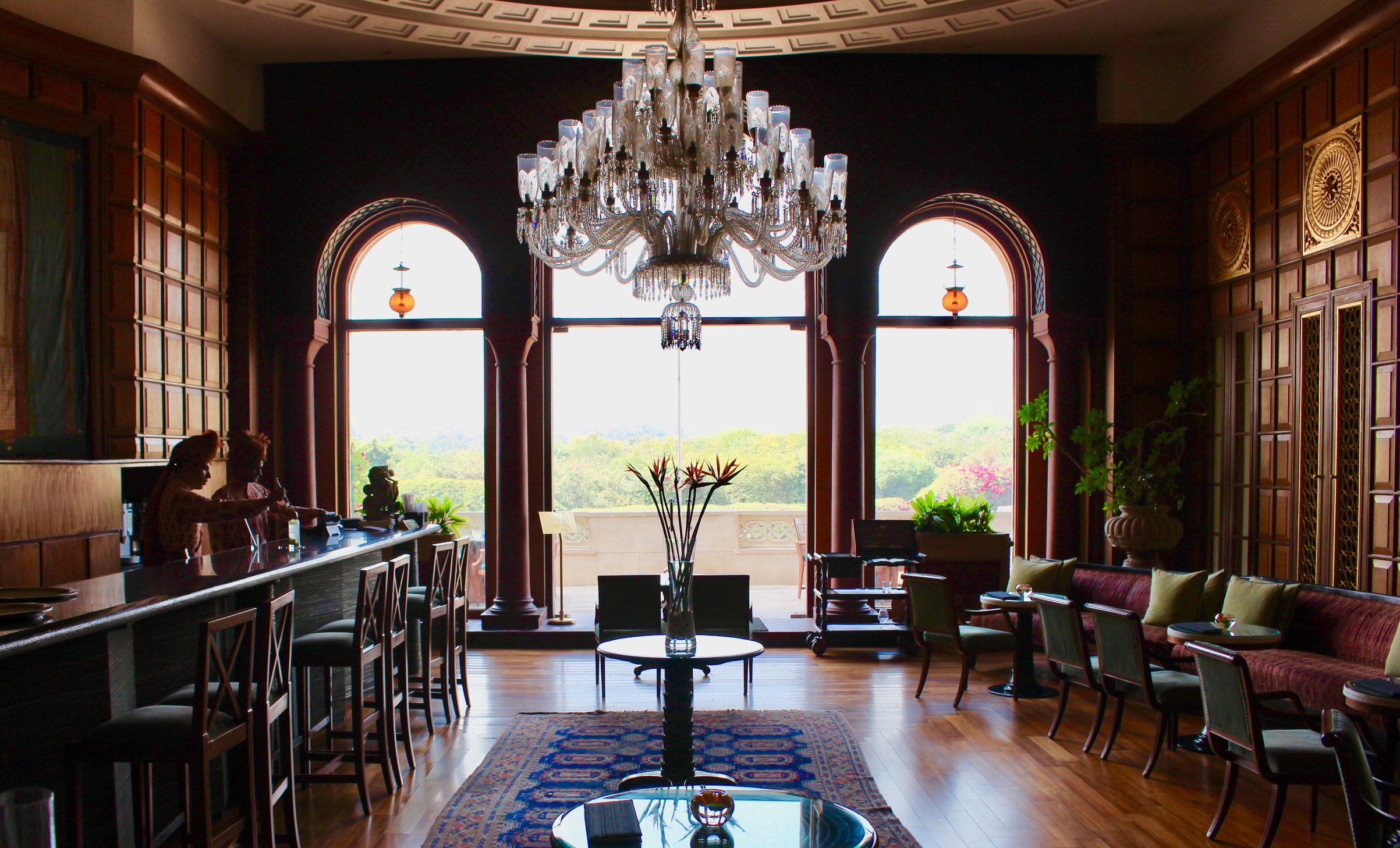 The royal experience extended throughout our short stay. From one of the most beautiful pools we've ever seen to bars and balconies straight out of a movie set. We woke up to views of the Taj Mahal from our private balcony and went to bed listening to the sounds of an Indian performance held every night out on the terrace. The room even had a butler button that I not so accidentally pressed purely for the sake of curiosity. Within 30 seconds someone appeared at the door to help with whatever we needed, to whom I immediately apologized and blamed the baby for her freakish ability to reach such a high button. Bad baby!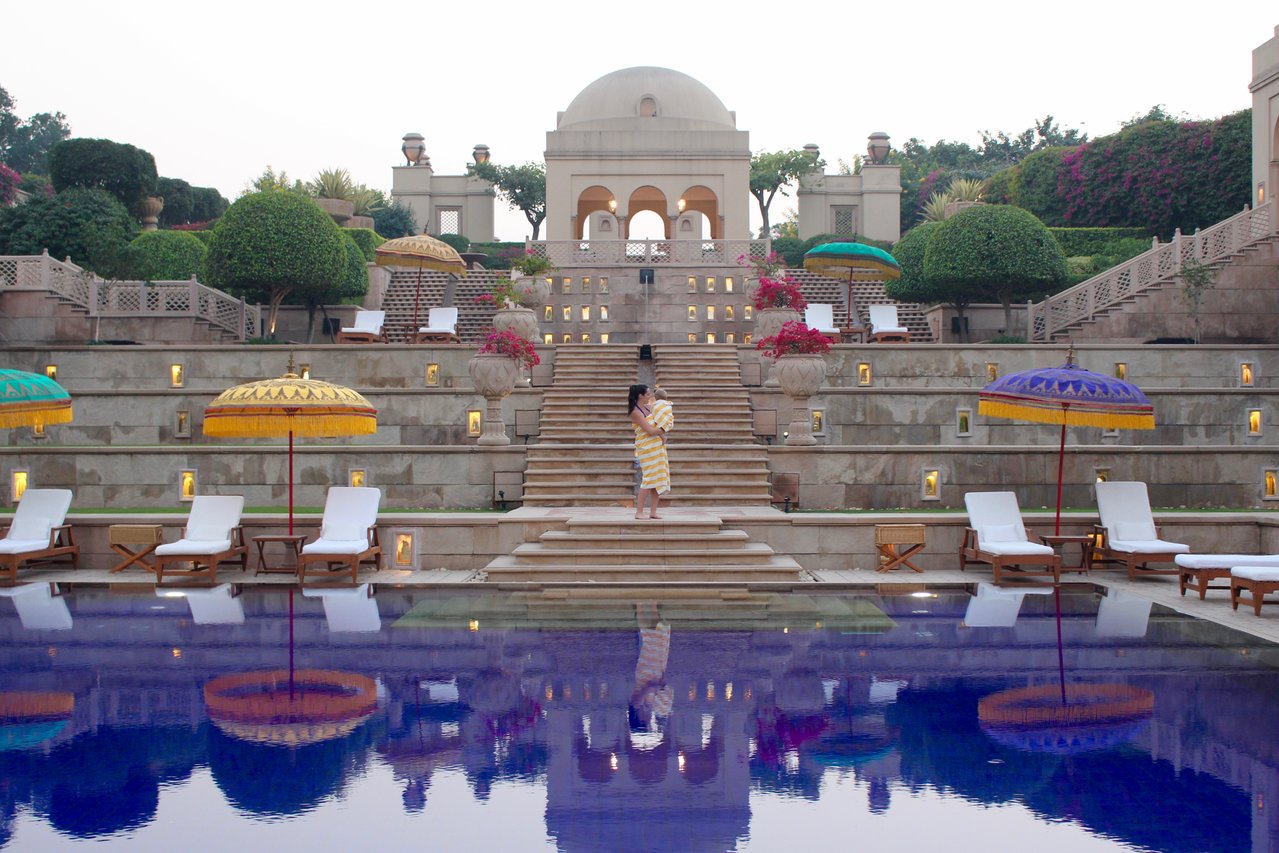 We arrived at the Taj Mahal via a 5 minute hotel provided golf cart ride, as if the Taj was the community room in an old person's retirement community. And we left the hotel wishing we had longer to stay. It's safe to say that Oberoi Amarvillas Resort in Agra, India really has this whole customer service thing down to a science. The only downside is that we now have to figure out how to deflate the kid's ego.