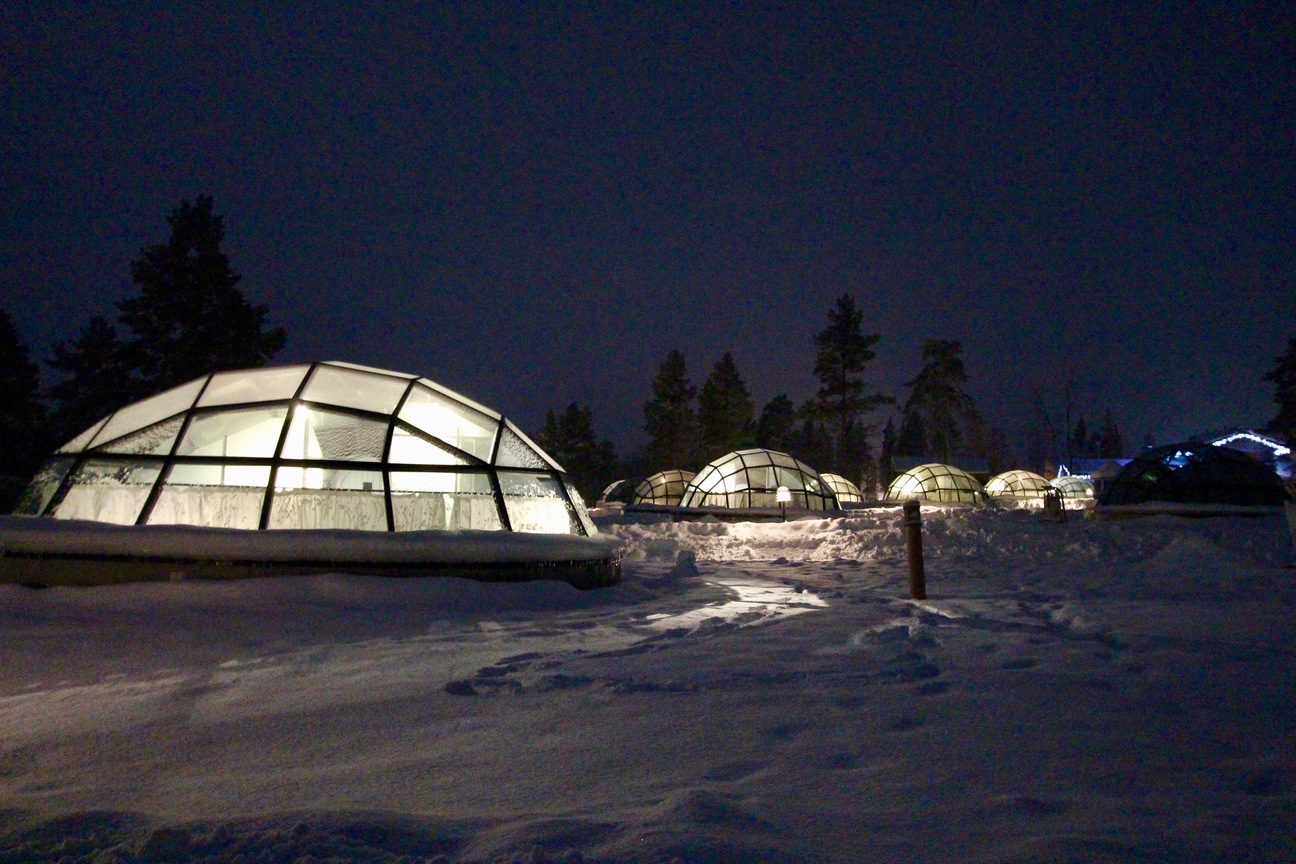 Kakslauttanen Arctic Resort in the Laplands of Finland – home to Santa's village, glass igloo accommodation, husky safaris and Rudolf's entire reindeer gang. So what was it like to stay in a resort whose peak season is during the polar nights of the arctic circle where -18C/0F is a warm day?! We went with our 16 month old in January 2017 to see what it was all about. Unfortunately, like Santa's list, this place was a bit of a mixed bag in terms of its good and bad attributes.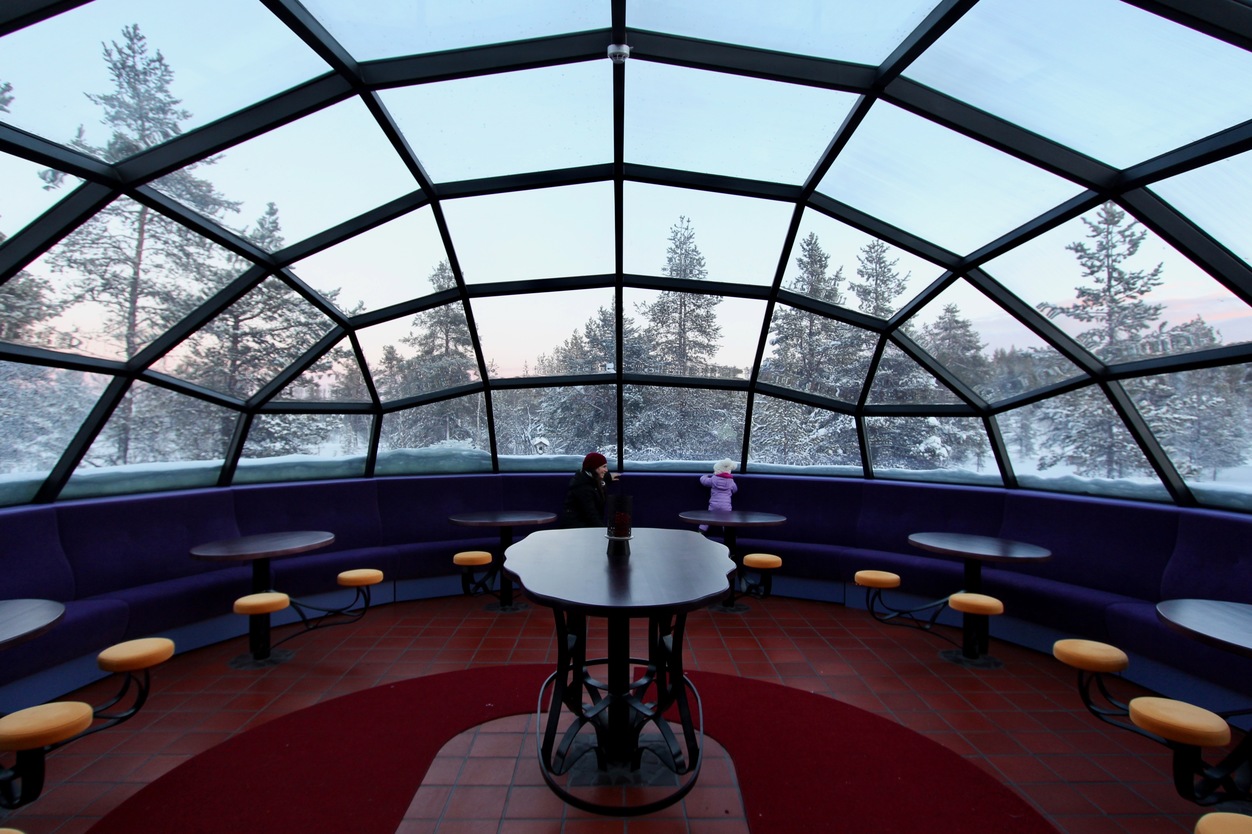 On the nice list:
The uniqueness of the experience. This place is seriously cool in all senses of the word. From the activities to the sleeping arrangements it doesn't get more unique as far as a winter escape goes.
Sleeping in glass igloos is as amazing as it sounds.
Going on a husky safari was something straight out of a movie.
Even though we weren't lucky enough to see the northern lights during our stay, it didn't hamper the experience at all. It's safe to say this is not your average hotel!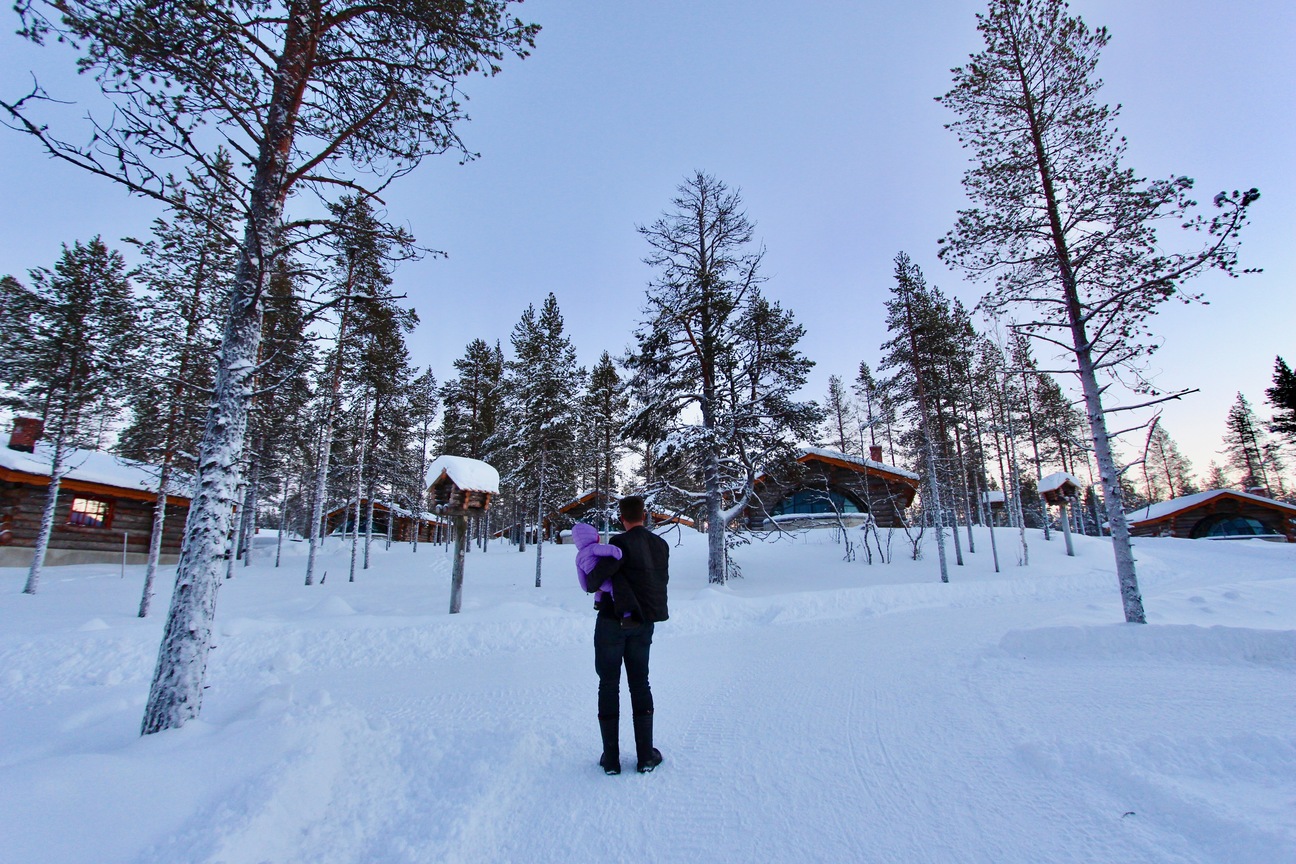 On the naughty list:
The hotel service. Upon our arrival we were given a map and told to load our luggage on a sleigh and drag it to our cabin in the pitch dark, which we had to find on our own without a flashlight provided. Oh, and did I mention it was snowing really hard and we had a tired toddler in our arms? With cabins being anywhere from a 5min – 15min walk from reception in the freezing cold, this wasn't exactly the warm welcome we had expected.
The buffet style food was very limited and lackluster. Our baby, who is a human garbage disposal, even rejected most of the meals they were serving.
The rooms had a gym style hair/body wash combo mounted on the wall with no other toiletries provided.
While the staff is very nice and happy to answer all your questions, the reason you end up having so many is because they don't communicate many details about your stay or the activities you're signed up for very well. At one point their communication gap caused my husband to unnecessarily walk back and forth to our igloo twice. It may sound minimal but when it's 0 degrees outside an additional 30min outdoors can cause a pretty icy attitude.
Obviously you're not coming here for the toiletries, but luxury travel is about expectations, experience and value. If this place was a 3-star ski lodge with a low to medium price I wouldn't be complaining. But this is a 5 star resort with a high price tag to match, and with that comes certain expectations that when missed are very noticeable and can affect the overall experience.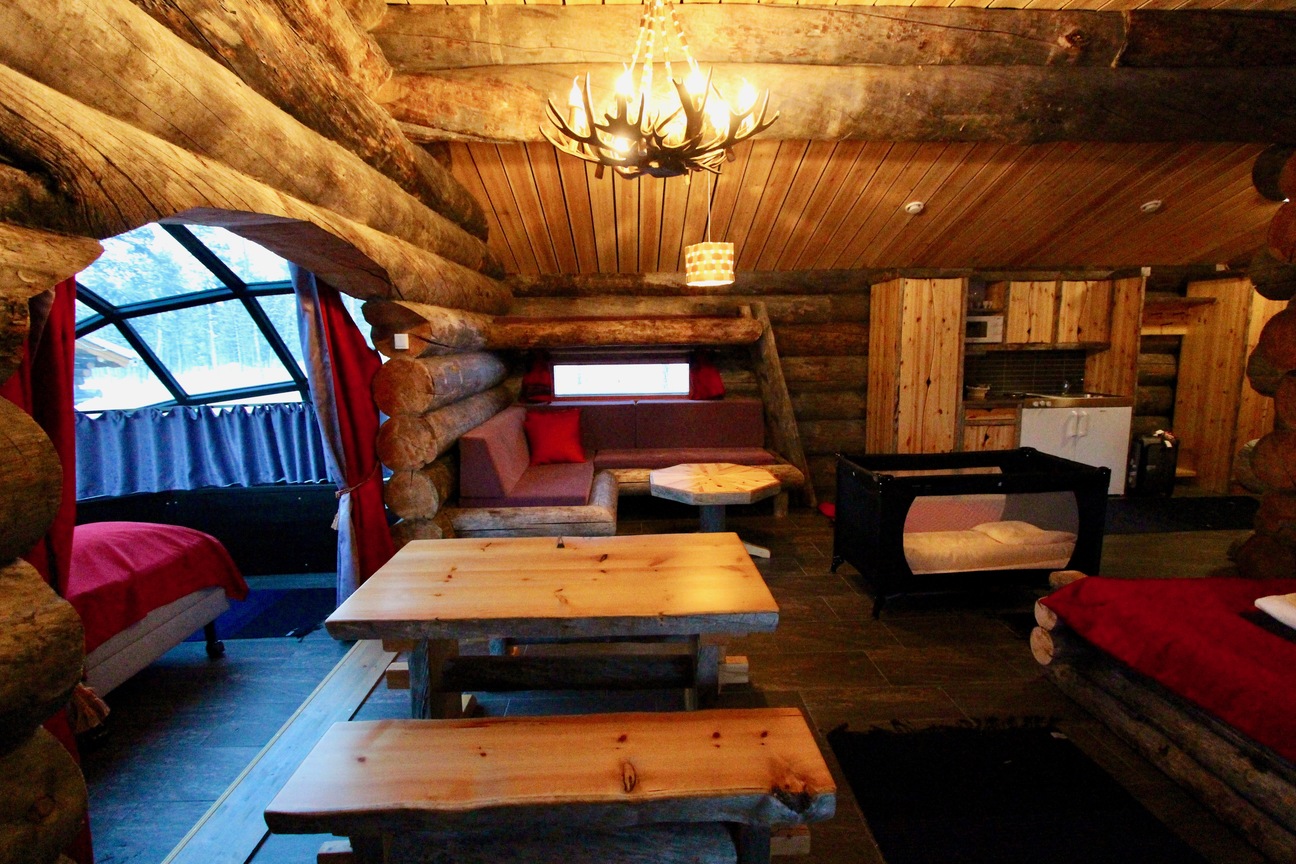 We stayed in 3 different cabin types in the West Village: a 4-person small chalet, a 4-person Kelo Glass Igloo and a 4-person Glass Igloo. The clear winner was the Kelo Glass Igloo (pictured above), which was basically a mutant mix of the chalet and igloo options. It had all the comforts and room of the chalet with the cool addition of sleeping in the glass igloo portion. It had a sauna and kitchen and is perfect for families. In general I wouldn't suggest sleeping in any room without the igloo portion because that's such a big part of the unique experience here.
The rest of the resort was nice with a glass Igloo bar, reception area with Wi-Fi as well as multiple villages that you don't really need to visit unless you're staying in them. The guest book was like the arctic edition of the United Colors of Benetton, hosting a big mix of guests from all over the world. Which just goes to show, it isn't just dumb Americans who would pay a lot of money to freeze their asses off.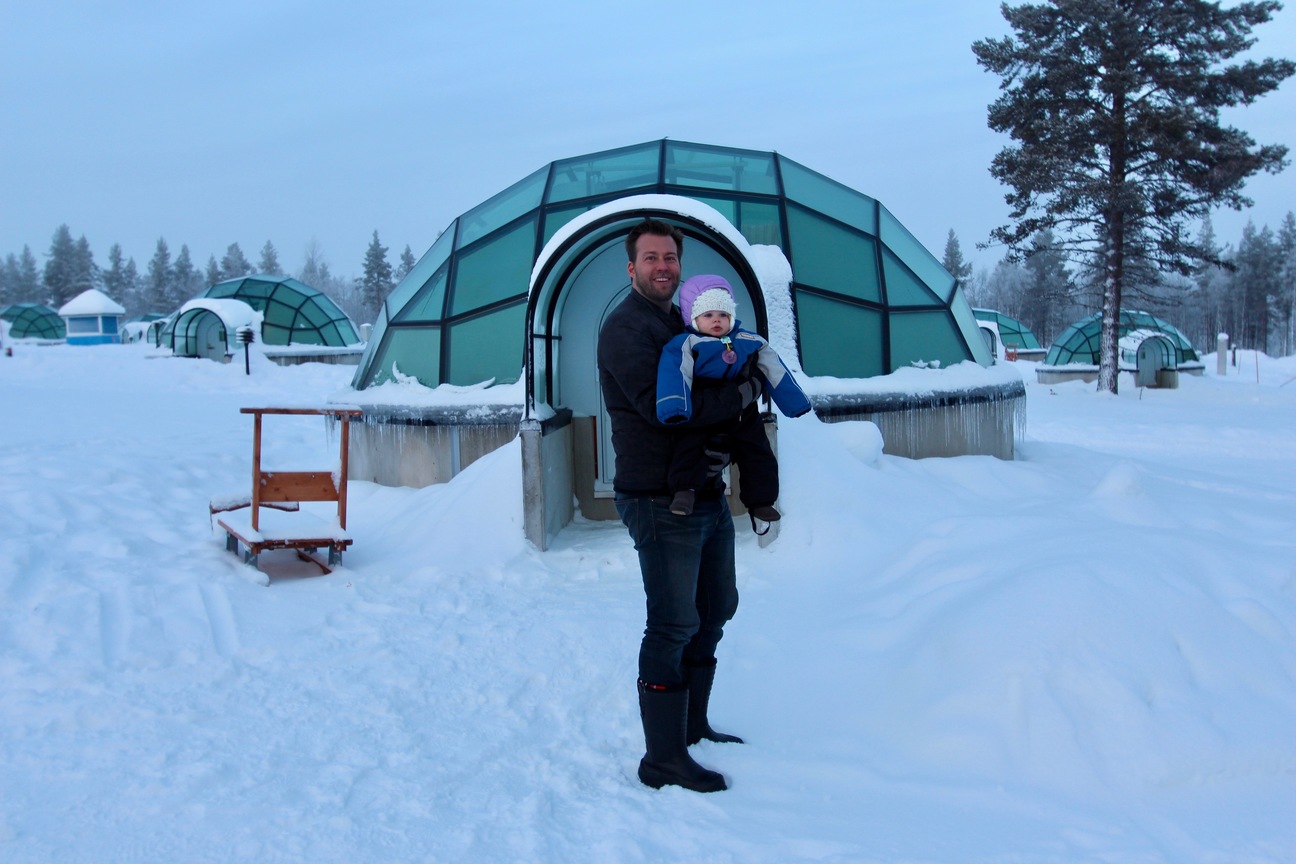 Would I give Kakslauttanen coal or a present for Christmas? Well, I'd still recommend this place just for the novelty and the hopes of an aurora sighting. The overall experience was worth the arctic conditions, and while the hotel service leaves a lot to be desired (like a whole lot more than I've decided to write here) you forgive and forget and take home the memories of the unique experience that are literally frozen in your head! So pack some long underwear and wear the thermal suits provided by the hotel with your booked activities, and go find yourself some aurora borealis. Just bring your own shampoo and conditioner.