The moment you step into Sher Bagh you're transported back to the colonial times of India. White tents, gas lit lanterns and an outdoor Jacuzzi (what history books were you reading?). The hot tub time machine continues with the ultra welcoming white jacket and turbaned staff. These guys are more than just helpful, they go all minority report on you and anticipate your needs before you even realize you needed something.
The camp is small, intimate and really well done. The design mixes authentic, old photos from the original owner's collection and furnishings with modern comforts. They've even managed to fit an air con in the tents for those crazy hot summer months when you're actually considering whether death by heat exhaustion or tiger would be preferable. They keep things spicy with their surprise outdoor dinner locations each night and deliciously spiced Indian food. And you have to love their zen pool and sweet jungle bar that you could rock up to in anything from your Mowgli inspired loincloth in the summer to your puffy jacket in the winter.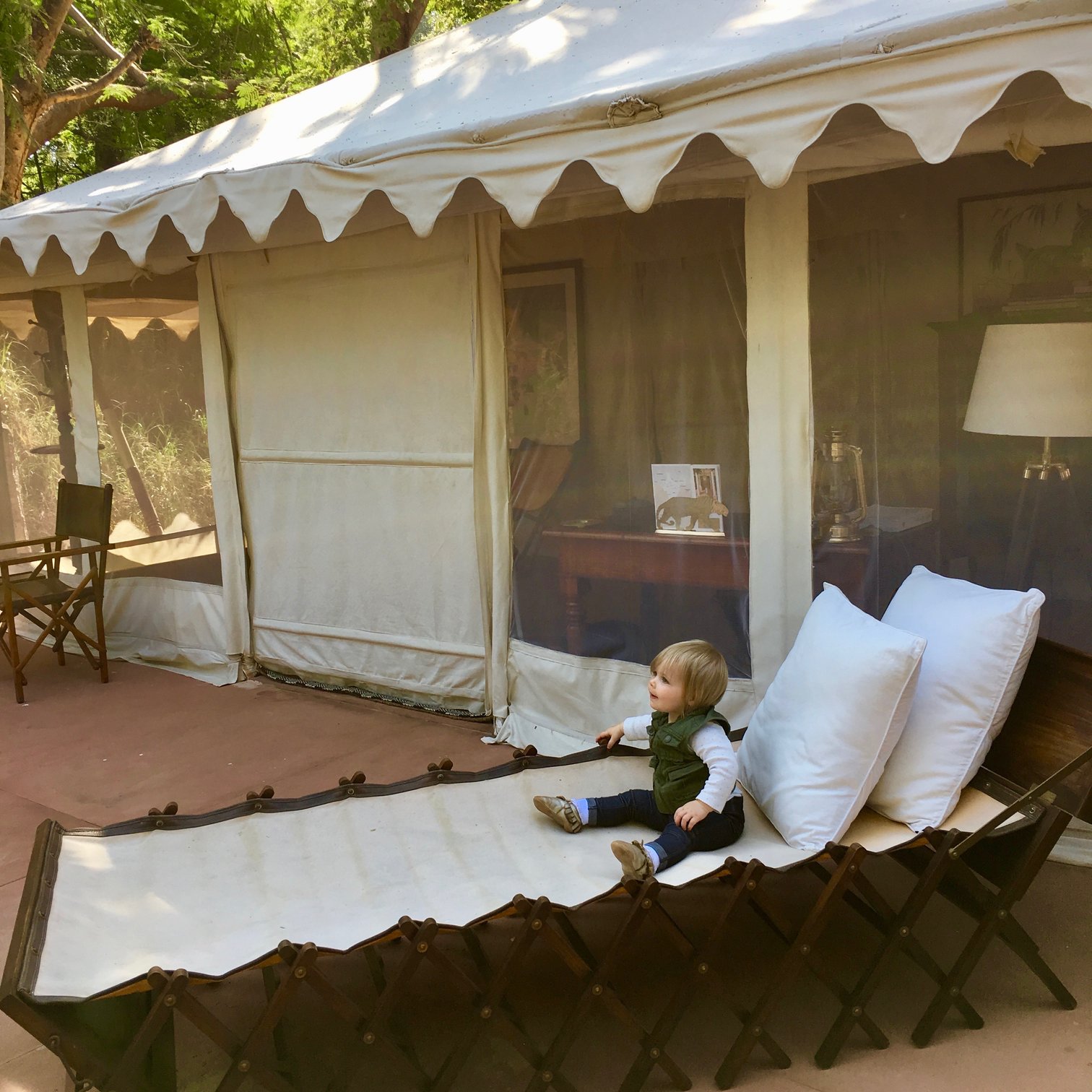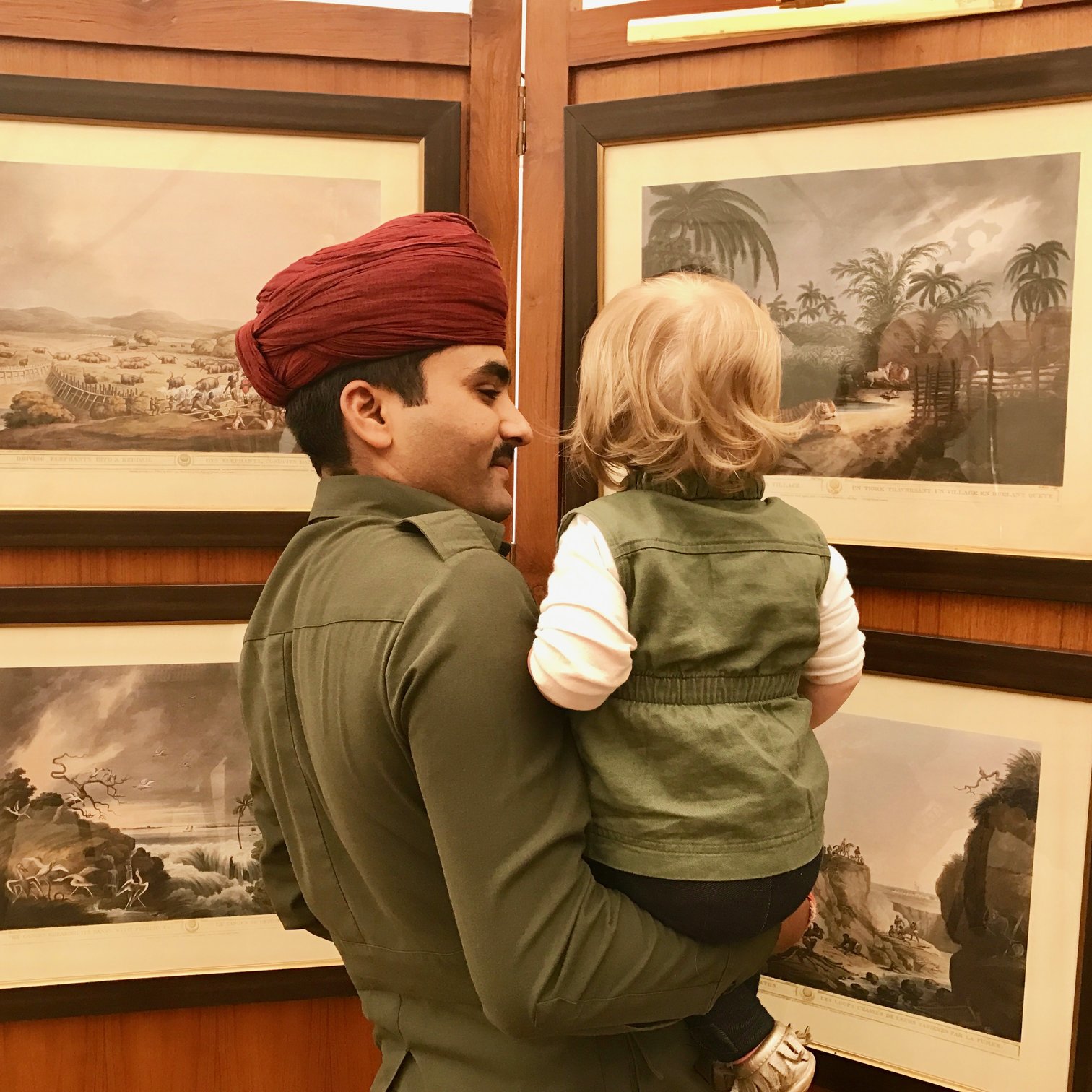 There's no doubt that this is a high-end safari lodge with all the pampering and thoughtfulness one would find in its African safari counterpart with a price tag to match. With that being said, there were a couple of things that we know from our years in Africa that this place is missing. Unlike in Africa, where the price of your safari experience automatically includes a consistent driver and guide, Sher Bagh wasn't set up like that. There's a variety of car types, park access levels, changing freelance guides, pricing per drive and game drive times that differ based on what you choose, who you book through and what questions you ask. I thought it was strange to have the game drives as a separate cost given that was the main activity of the experience, but maybe I'm spoiled from Africa's all inclusive safari lodges. Just be sure to check out the game drive options I've broken down in my post about Baby Bait on Tiger Safari and ask your agent or Sher Bagh representative to ensure you're set up for success.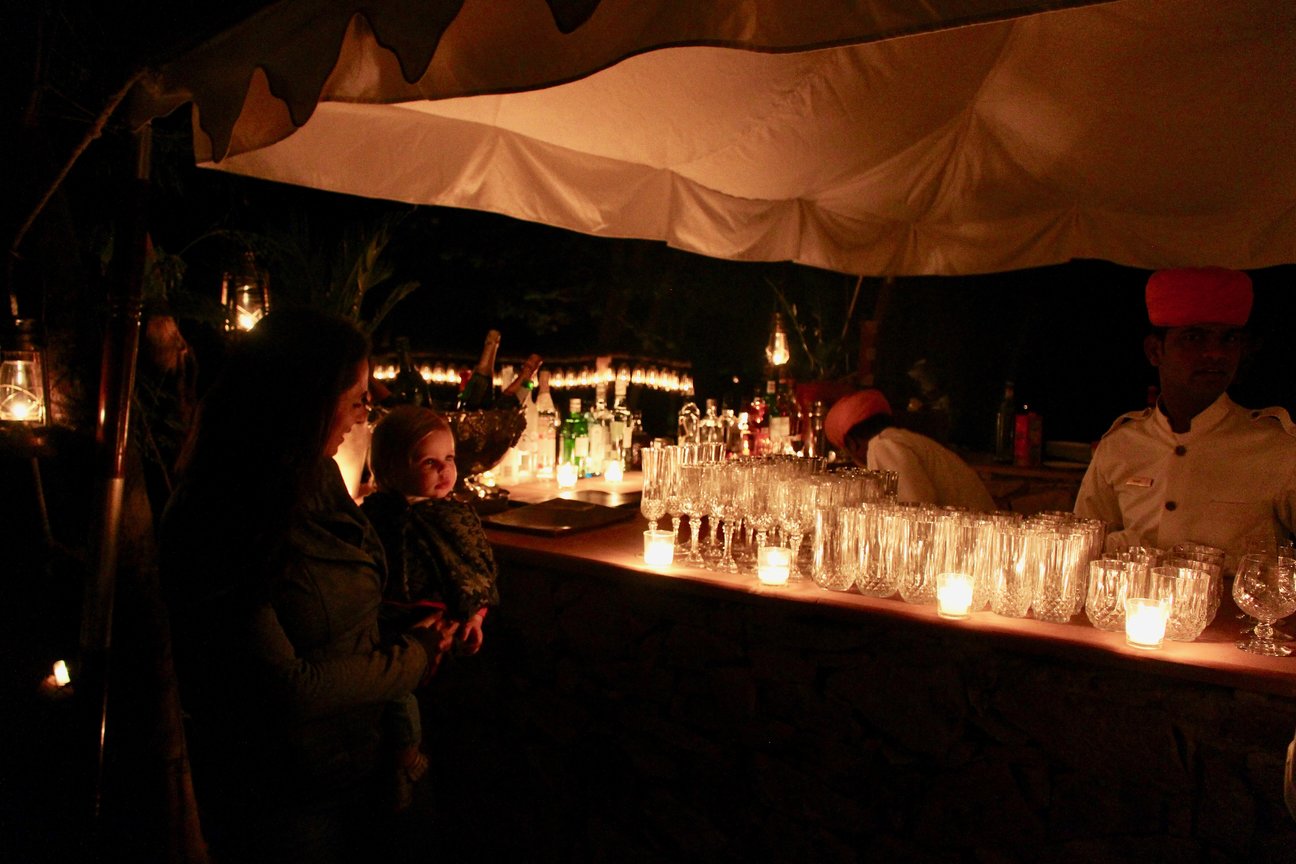 Something else we found strange was the semi-inclusive food and beverage situation. While the food here was included in your price, drinks were not, yet they were constantly offered. It's like being at one of Gatsby's grand parties and then asked to pay your drink tab as you walk out the door. Safaris are all about ending your day telling stories about how some large mammal almost ate you over sundowner cocktails, so it was odd that the second portion of that wasn't included.
Realistically, these two criticized details were just that, details, and they didn't detract from feeling all warm and fuzzy from the Sher Bagh magic. They doted over the baby like she was the one paying the bill, and entertained her whenever they saw us needing a breather. These guys even babysat for us at night! I mean, who doesn't love a guard standing in front of the tent while the baby sleeps?! It's important to note that while they were super welcoming to our tiger bait baby, they didn't have a baby cot or highchair, so we brought a baby tent and mountain buggy pod highchair with no issue.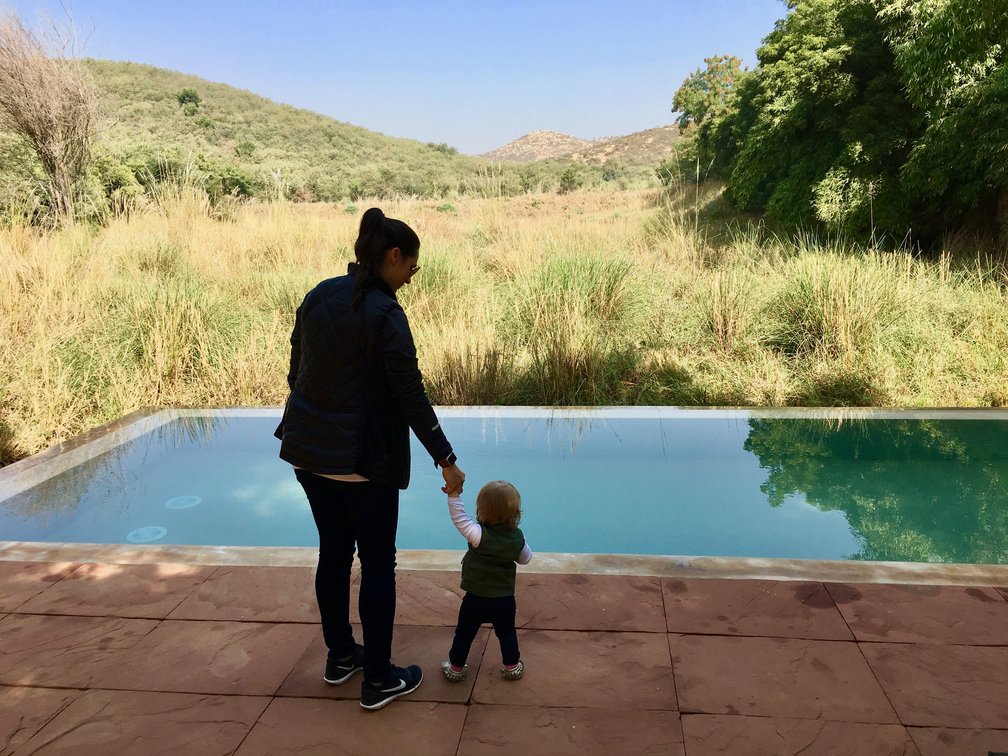 All in all, Sher Bagh was a little slice of tented tiger safari magic, and it's hard to beat their hospitality, atmosphere and creature comforts. Definitely add some stargazing, tiger tracking and luxury tent time into your Indian itinerary with this place. Just don't drink and tiger track – that's just what the tigers want. Damn you and your GRREEAT people eating strategies, Tony!